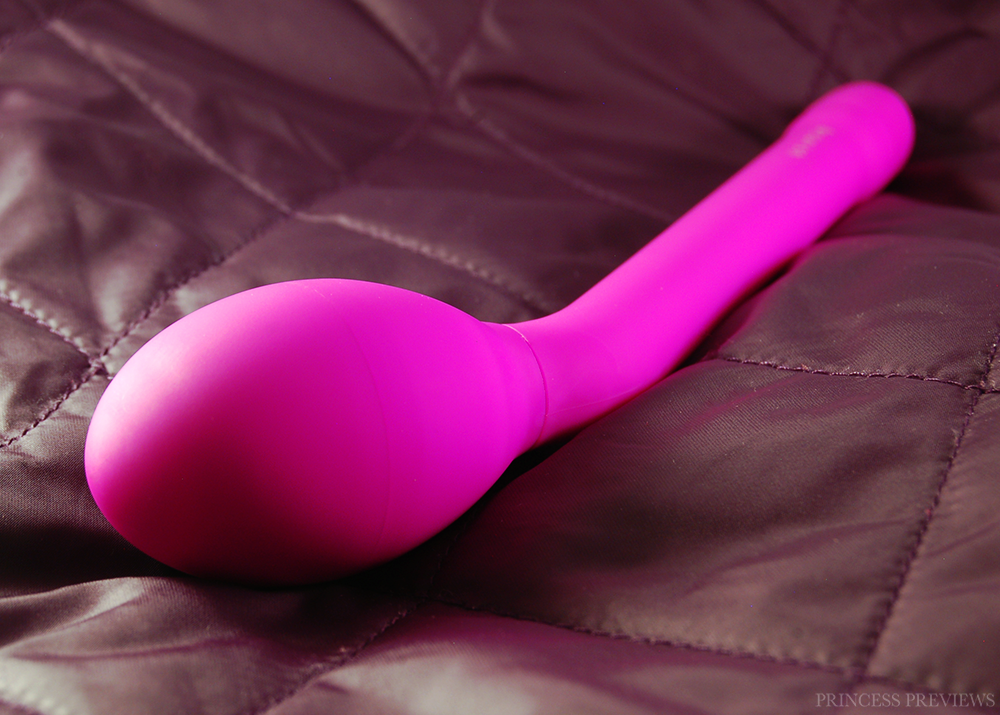 I am always on the hunt to find good quality sex toys at reasonable prices to recommend to my readers. Not everyone can fork out $100 every time they want a new dildo or vibrator, and there is no reason they should have to! When Peepshow Toys recently sent me the Tantus Vamp Super Soft for review, they were kind enough to throw in some other cheaper toys for me to try out as well. It is a quality I love about their store, when sticking to body-safe retailers often you'll just find luxury ones who stock the most expensive brands, however Peepshow Toys offers a wide variety of price ranges to suit any budget. Today I am checking out the B Swish Bgee Classic Plus, a G-spot vibrator for under $30 USD!
B Swish are a sex toy manufacturer based in Los Angeles that has been around since 2007. Despite being a rather old company, I had only ever heard of them in passing before and this was my first time looking into any of their products. They have three product lines that are all body-safe, and I quite like the idea behind each one. The first is their cheaper Classics line, which is what the Bgee Classic Plus is a part of, featuring basic sex toys designs. These need batteries for use and are made of either silicone or ABS plastic. Then there is their Deluxe line, where the price goes up slightly and all products use silicone. Lastly, they have a Premium line, which is their most expensive and features USB rechargeable toys. Most of their products are electrical, with common items such as vibrators and massagers, as well as weighted Kegel balls.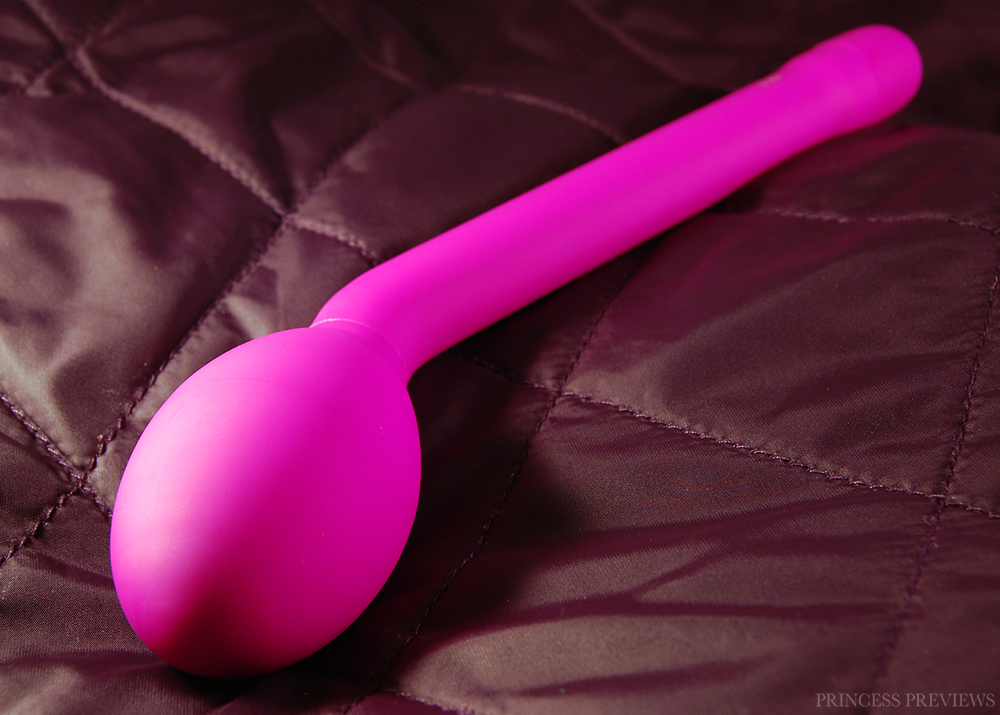 The B Swish Bgee Classic Plus G-Spot vibrator is a very no frills sex toy. It certainly lives up to its 'Classic' product line, and reminds me of the sort of vibrators I first started with. It may not be a trendy app compatible or self-heated vibrator, but at the end of the day there is really nothing wrong with a classic design. It is made with ABS plastic coated in PU, which gives it a softer and more velvety feel than you might find on other ABS plastic toys. It is still completely firm however, and remains body-safe. It requires two AAA batteries to run, and these are not included. It is controlled by a single button on its bottom, and features 5 different vibration modes. The bulb has a diameter of 4cm / 1.5″ whilst it has an insertable length of 20cm / 8″, meaning it can be inserted fairly easily, but if you are new to insertion then you might need some prior warm up. There are visible seams on the toy, especially around the beginning of the bulb and end of the stem (which is what you unscrew to insert the batteries), and B Swish's logo is also written on it. Unfortunately, B Swish weren't super creative with their colour options, and as such this toy only comes in the usual black, pink, and purple. Despite being pretty bare in its other functions, this toy is 100% waterproof which I love. As this toy has no base it is not suitable for anal or harness use.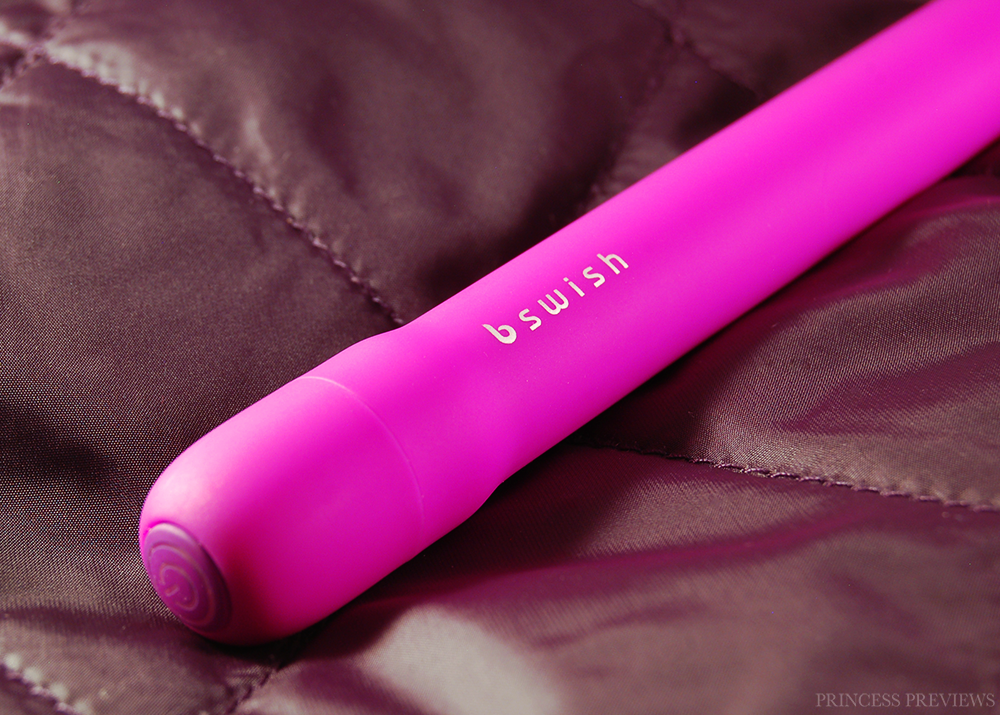 My order for the B Swish Bgee Classic Plus was placed with Peepshow Toys on the 23rd of May and it arrived on the 30th of May, which was a fantastic time frame considering it was coming from the US to Australia. The package had no mention of the company that sent it, but did list the items inside as "Massager", which may be an issue if privacy is important to you. The Bgee Classic Plus itself came in a very simple cardboard box, depicting both the toy and information about it on the outside. Inside was a plastic insert that contained the toy, an instruction manual, and a storage bag. Everything is very basic and no fuss, except for the storage bag which is honestly the nicest I have ever received. The outside is made with a thick silky material, whilst the inside feels like the inside of a lovely sweater. The bag is branded with a B Swish tag, and while I like the material of the drawstrings too they seem to come undone easily. The quality of the bag doesn't seem to really fit with the toy, and I get the feeling it wasn't really designed for it either since the Bgee Classic Plus doesn't actually properly fit inside it and instead the end is left hanging out.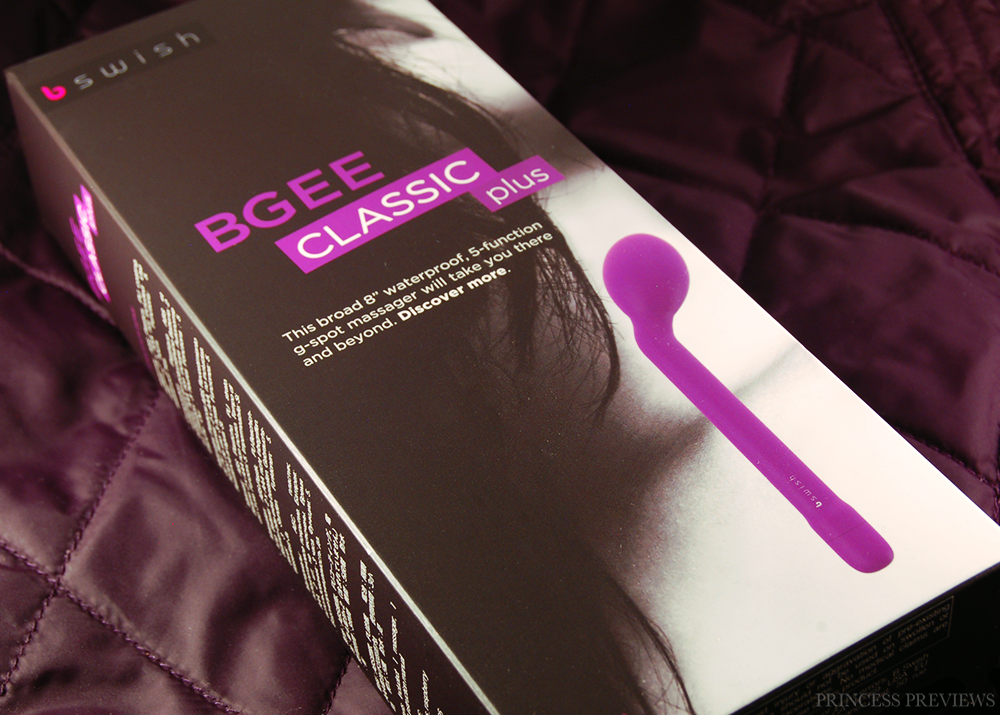 Inserting the batteries into the toy is very easy, and after that it should give you 3 hours of play. The toy has five vibration modes, three being steady vibrations and two being patterns. You can easily flick through the different modes with the single button, and after reaching the end the toy will turn off. You are also meant to be able to turn off the toy by holding down the button for a few seconds whilst it is vibrating, however I've found this function does not work. The button feels strange in general, like something is out of place, and the LED light on it is also off centre. The actual vibrations themselves are pretty good, and they actually surprised me a little. They are certainly very buzzy, but I tend to be more accepting of buzzy toys when I'm not using them on my clitoris. In terms of noise level however this toy is rather loud, so I would be weary when using it discreetly.
I wasn't sure if I would be able to fit this toy without any prior warming up, since while it is fairly small for me it is also very hard plastic, meaning it will feel larger than it is. But I am happy to report I found it reasonably easy to insert without any preparation. The biggest annoyance I've found with the toy however is that it's difficult to tell which way up it's facing sometimes, and if left to its own devices then it will naturally fall to face the wrong way round.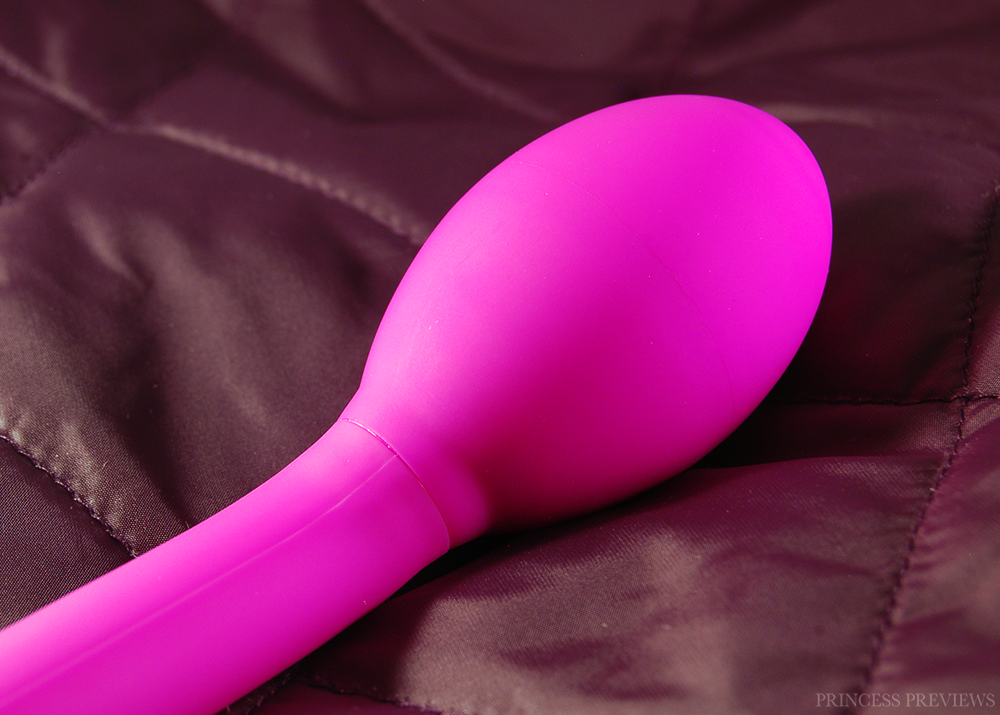 Once I get this in position and start warming up my G-spot however, I have found that this toy works wonders. It is good both with and without vibrations, so don't worry if you don't have batteries waiting for it at home. Of course I do enjoy using the vibrations as well, and they really add an extra element to it. I love to pair it with a good clit vibe like the We-Vibe Tango, and using these two toys together is a dream. Plus the Tango tends to eventually drown out the weaker vibes of the Bgee Classic Plus, so again the vibrations aren't totally necessary. It certainly isn't on the same level as other G-spot dildos and vibrators, like the Njoy Pure Wand or L'amourose Prism V, but for a toy under $30 USD damn it's good. I would certainly recommend this to beginners, or anyone who can't afford the more expensive G-spot vibrators. I only recently started trying G-spot vibes, and if I had known about this one sooner I would have certainly gotten it myself.
Since the B Swish Bgee Classic Plus is made from a body-safe material and is waterproof it is relatively easy to clean. Just wipe it down with some warm soapy water and then rinse it and dry. Be careful to clean around the two main seams, possibly with a spare toothbrush, as bacteria may hide here. After this it can be returned to its storage bag. Any type of lubricant can be used with this toy.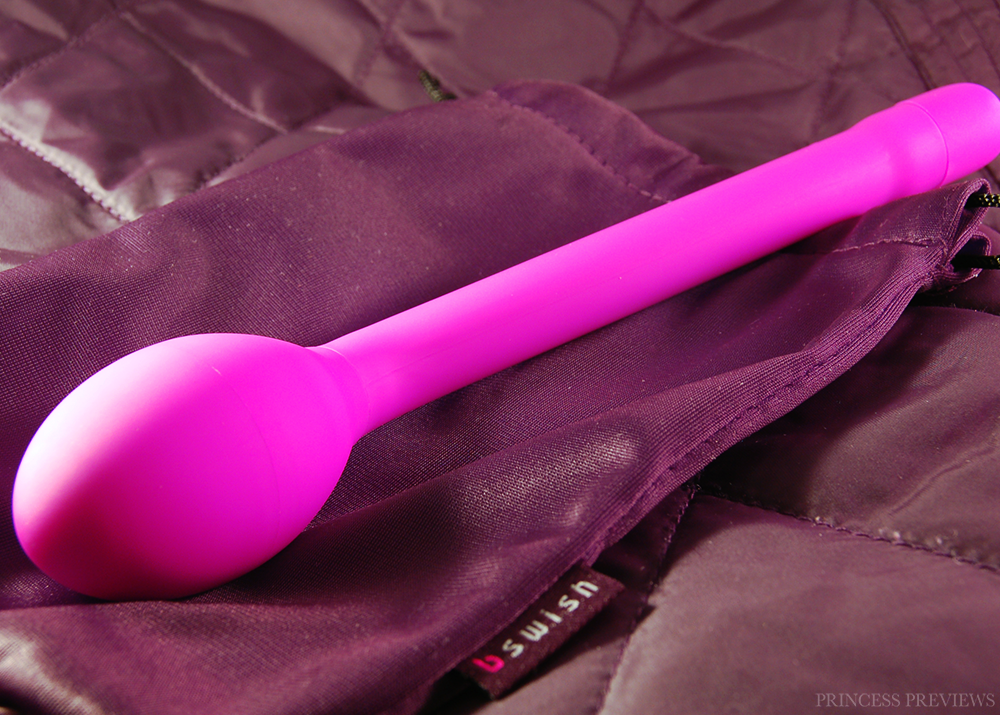 Overall, I am pleasantly surprised with this toy. The B Swish Bgee Classic Plus is certainly a common design, but there is nothing wrong with that and this one certainly does it justice. Not only did it tick all my boxes, but it was waterproof too! While the button seems to have some faults it didn't really effect its use, so honestly the only downside for me is that it isn't rechargeable. As someone with a lot of toys my rechargeable ones will always be more convenient than those that need batteries, but this sex toy wasn't designed for me. It was designed for someone without many other toys, who will be happy to put time into buying it batteries. Although the fact that it can be used just as satisfyingly without the vibrations is a great aspect, and one that'll likely keep me going back for more. I would definitely recommend this to anyone who is yet to own their own G-spot vibrator. If you love it then you'll have a great product that'll last you until you can afford an upgrade, and if you hate it then you have barely wasted any money. Finding sex toys that are cheap and good are one of my favourite things, and this one certainly fits the bill.
You can get the B Swish Bgee Classic Plus Vibrator from Peepshow Toys for just $34 AUD / $27 USD, and use my code GRACE to get 10% OFF your total order!
Material - 80%
Appearance / Design - 60%
Solo - 75%
Partner - 60%
Vibrations - 65%
Noise Level - 45%
Cheap and simple sex toy that works well but is battery operated.
I received this product in exchange for an honest and unbiased review. Affiliate links have been used in this post.