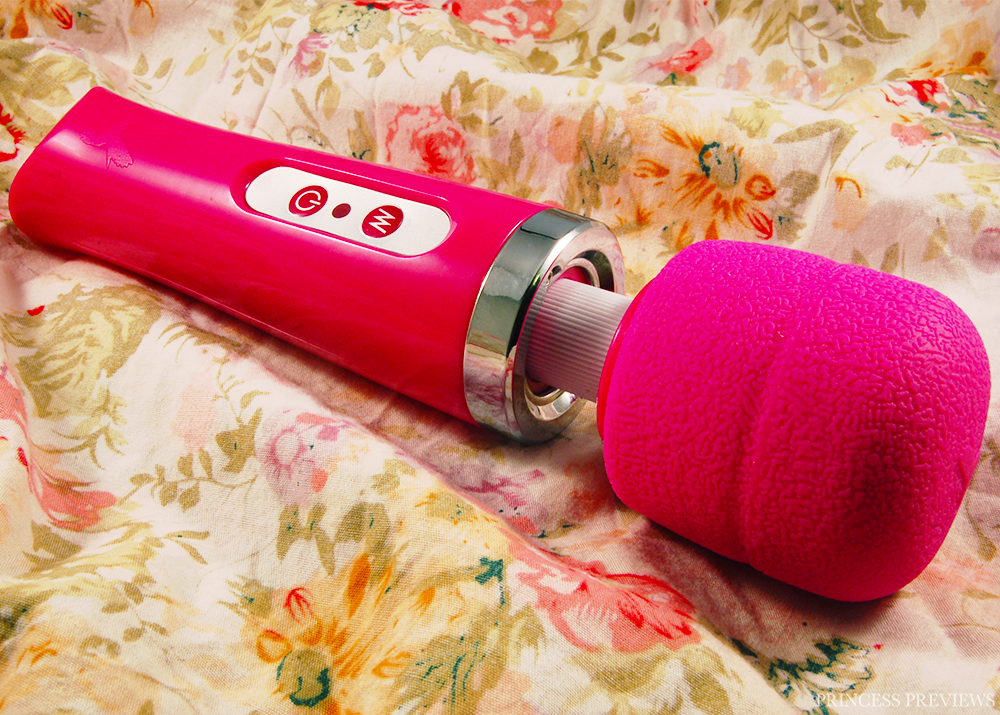 At Sexpo this year I was on the look out for the best from Australia's retailers and manufacturers. You can read more about what I came across in my wrap-up post of the event, but some of the toys that piqued my interest the most were over at the Cloudnine Adult Concepts stand. On show they had their two flagship creations, the Hummingbird and Hummingbird Mini. Why did these interest me so much? Because I love wand massagers, and seeing one had been created by an Australian manufacturer filled me with joy. I was also incredibly pleased to see that these had been made with 100% body safe silicone and trying them out at the show they seemed quite sturdy and had some reasonable vibrations. Getting home from the convention I emailed Cloudnine to let them know of my support and they were kind enough to email back offering to let me review their Hummingbird Mini as well as three wand attachments for it.
The Hummingbird Mini is a more compact sized version of their more Magic Wand Rechargeable sized Hummingbird, however this certainly doesn't downgrade it and the Mini is actually more powerful than its larger counterpart. Overall it is just the same sort of wand massager that I have grown to love over the last few years, but with a slightly smaller head and shorter body. The head of the toy is made with body-safe silicone while the handle is made with ABS plastic and the toy features two simple and self-explanatory buttons, one to turn it on and one to adjust vibration levels. Both the top of the head and body feature the toy's logo (a Hummingbird) and while this looks good I'm not sure the point of stimulation is the best place to put a logo. The head itself has some squish to it and is heavily textured which is interesting since I'm use to smooth heads on wand massagers. The neck is quite flexible and I got mine in their pink colour, but they also do a great purple shade too. It is rechargeable, features 10 vibration modes (2 strengths and 8 patterns) and is only 20 cm / 7.9 inches with a head width of 5 cm / 2 inches, plus only weighs 300g / 10.6 oz which is very light. Finally, Cloudnine also include a 12 month warranty with all their products.
The Hummingbird and Hummingbird Mini both have wand attachments that can be bought to go with them. For the Hummingbird there is the insertable G-spot Toucan which Cloudnine make themselves. For the Mini there is three attachments, the Bunny, Butterfly and Rabbit, which I was also sent for review. The Butterfly has a larger end to go in the vagina and a butterfly shaped end that is textured to rest on top of the clitoris. The Bunny is similar to my Intro 2 and is designed for both ends to stimulate the clitoris. Finally the Rabbit is just designed like a regular rabbit vibrator. They are all bright pink and they all have the 'Lesparty' logo on them which from what I can tell is a Japanese sex toy manufacturer who create these attachments. They are originally created for smaller wand massagers such as the Fairy Wand Mini so you might have a little trouble getting these onto the larger head of the Hummingbird Mini. The best way to do this is to first put it inside-out and then unfold it out over the head. (Update: I have flame tested these and the included head for the Hummingbird Mini and they have all passed as silicone.)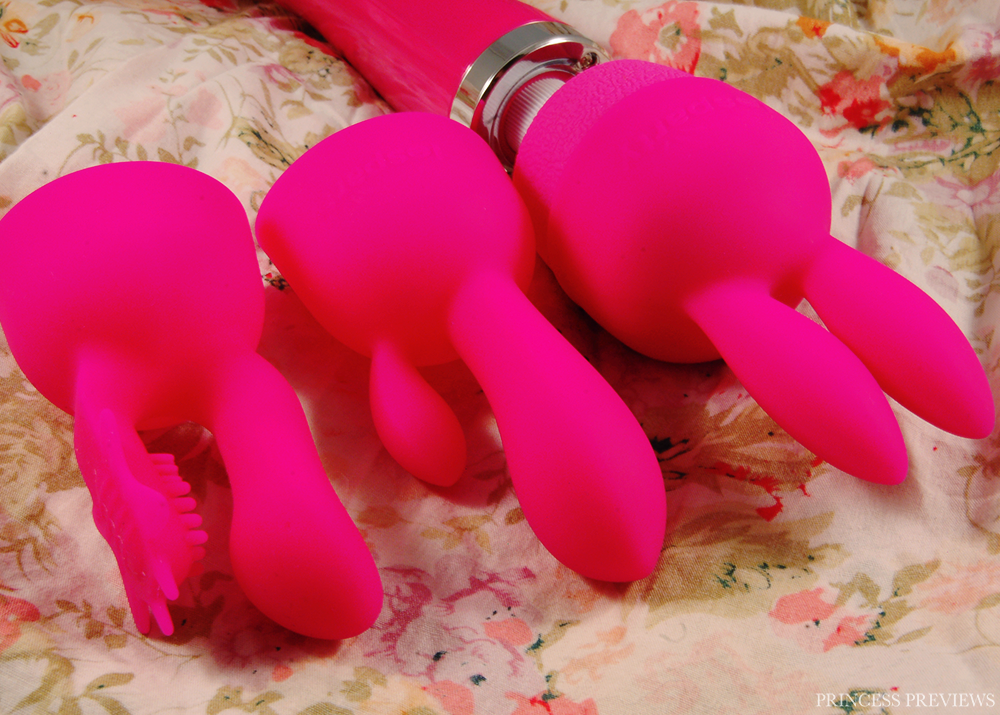 My order was placed with Cloudnine on the 14th of December and it arrived promptly by the 19th which was great considering it was over the Christmas period. The postage packaging was discreet and did not mention what was inside. It did list Cloudnine as the sender but this could mean many companies. Inside this was the box for the Hummingbird Mini as well as the attachments which were individually sealed in plastic. The box is simple but well made and sturdy. The outside features a picture of the toy, logos, as well as some simple information about the toy. The inside can be slid out with the help of a little bit of ribbon which is attached and then this reveals the toy and its charger which are both encased in foam. Inside of this is the instructions on use of the toy, plus the cleaning and warranty info. Since the box is quite compact it will probably also make a good home for your vibrator.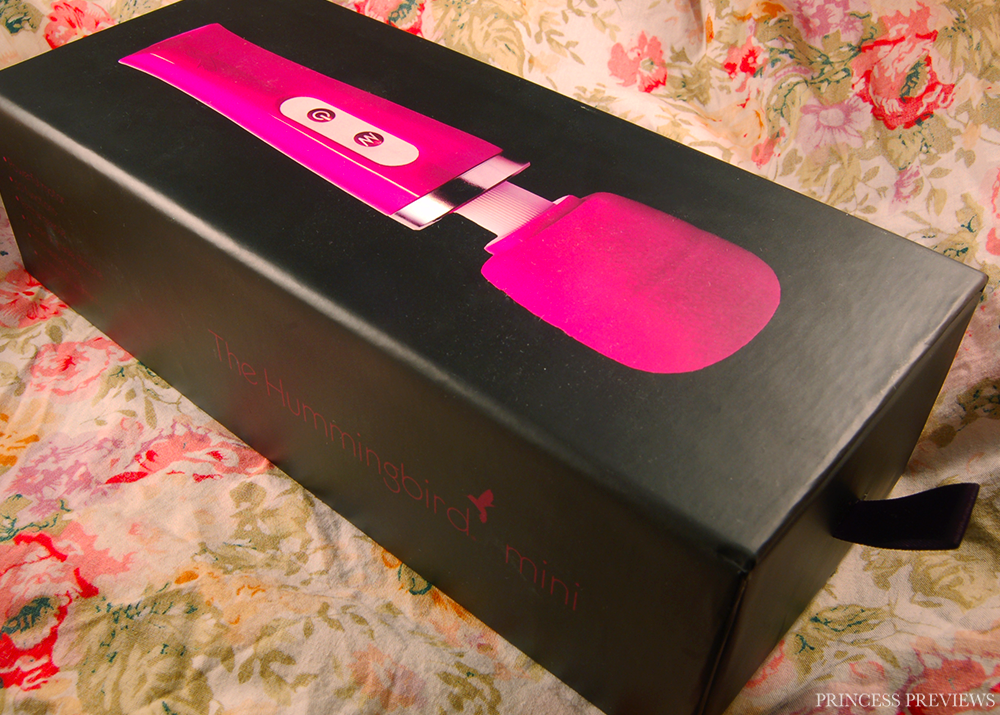 Charging the toy is simple, just plug it into the base of the toy and the other end into a powerpoint. It should take around 8 hours to give you three hours of play time, or alternatively for a quicker charge just 1 hour should still give you 45 minutes of vibrations. The use of buttons is also very simple, the 'On/Off' button is the only way to turn the toy on or off, and the other button cycles through the 10 modes. Once off the toy will start at the beginning of the modes. One of my biggest issues with the toy immediately is that it has 8 patterns and only 2 vibration strengths. I don't enjoy patterns at all, so straight off the bat that means I can only use 2 vibrations from this toy. Because of this the initial speed is quite high and there is a big jump between the first and second speeds, so it can be difficult to adjust between the two levels and you might need some prior stimulation beforehand to get going. I think it would have been a lot better to put 4 vibration strengths and 4 patterns, that way there is an equal amount of fun to be had depending on your preference and no one feels left out.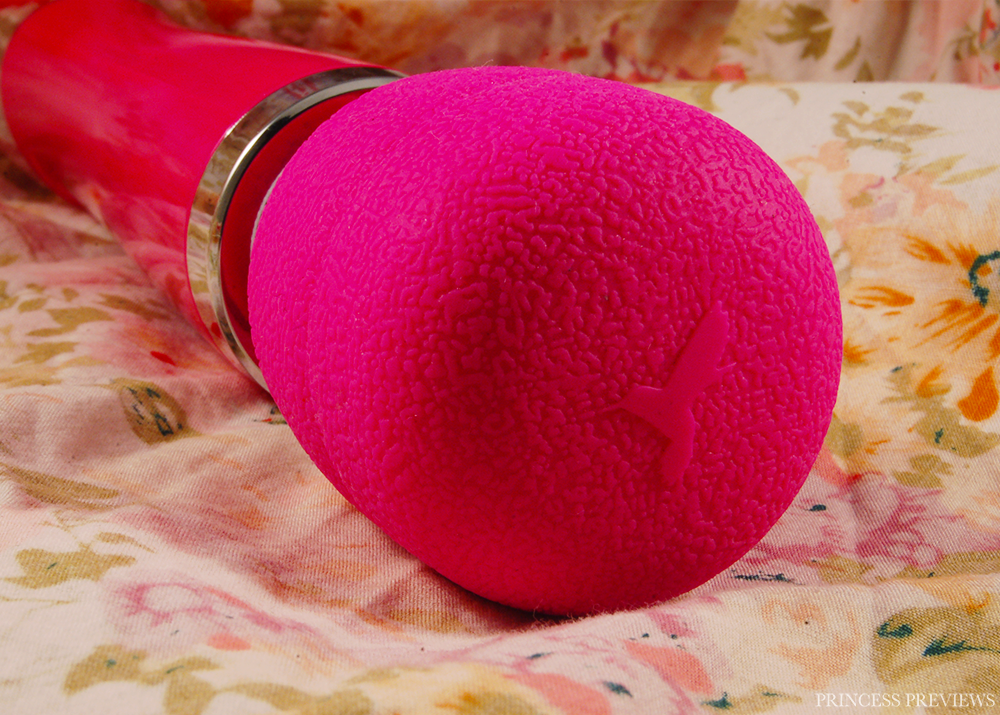 I've found the Hummingbird Mini's noise level to also be quite high, almost being on par to some of the higher settings of my Magic Wand Rechargeable. For such a small toy in comparison I'm a little shocked at this. It doesn't change my experience of the toy personally since I just live with my partner, but it may be a concern if you live with parents or housemates. Another problem I have encountered with the toy is that the residual vibrations, that is the vibrations that travel along the handle, are quite high. This means that I find it rather uncomfortable to hold for long periods of time, and if I am using it for more than a few minutes my hand will begin to go numb.
Initially turning on the Hummingbird Mini I was a little concerned about whether the vibrations would be rumbly enough for me, especially since the toy is so small in comparison to some of my most loved wands. Actually using it though I found that I had completely underestimated it! While it certainly doesn't have the same deeply penetrating rumble that a Magic Wand Rechargeable or Doxy might have, this vibrator certainly still has some kick to it. I find that orgasms with it are powerful and fast, and are far better suited to me than some of the clitoral vibrators I have tried more recently such as the MysteryVibe Crescendo and IMTOY Zoo Gazelle. If it wasn't for the issue with the residual vibrations and lack of speeds this could easily my favourite vibrator other than my MWR and Doxy, however it still comes pretty close, plus it would make the perfect wand massager to travel with.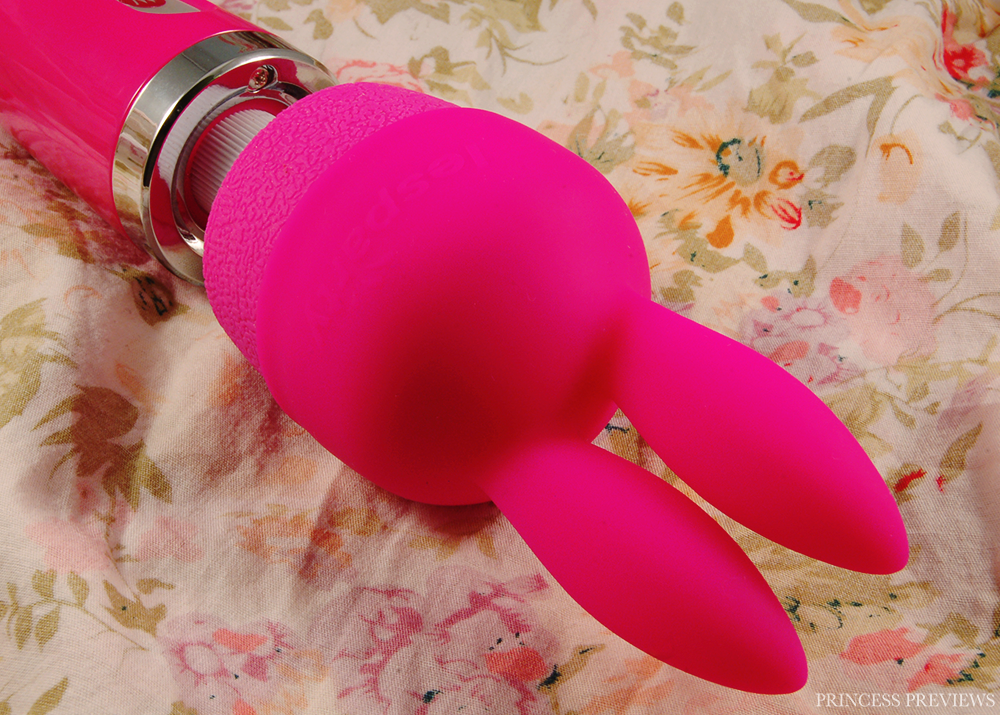 I have quite a few wand massagers now, but this is actually my first wand with insertable attachments. I was pleased to find that the vibrations transfer through to them really well, and are almost as strong as they are at the head of the wand which is great. First up I tested the Bunny, I did not expect much from this just because I know from experience with the IMTOY Gazelle's similar attachment and the Intro 2 that the dual ears just doesn't work for my clitoris. Using it my expectations were correct, although I found that while I would have preferred to just use the wand directly that I was still able to orgasm with it, just not as quickly or powerfully. I believe that if you do enjoy vibrations like this however then this would work really great for you. Next up was the Rabbit, which is easily insertable with a small amount of lube. Unfortunately the clitoris arm did not reach my clit, while the insertable arm did not reach my G-spot. However rocking it back and forth I did manage to find a middle ground between the two where I was able to hit my clitoris and so I did manage to have an orgasm with it. The Butterfly style was similar, although the 'butterfly' did rest exactly over my clitoris which was pretty great. The insertable end however was too small really for much to be felt, although again I did find that rocking it back and forth was pleasurable and I could orgasm from it. Even though I orgasmed successfully from all the attachments I didn't find any of them hugely pleasurable and I would have had a lot more fun just using the Hummingbird Mini on my clit while I used one of my dildos as an insertable. However if you don't have any dildos then this would be a really great way to start off by getting both a vibrator and insertable attachments in one that you can play around with.
Cleaning the Hummingbird Mini is simple since you can remove the silicone head. Once this is done you can just wipe it and the attachments down with some soap and warm water, and then leave it to air dry. After this you can return it to the massager body and put it in its storage solution such as zip lock bags or the provided box. Since the toy is made with silicone ensure to only use water-based lubricants with it.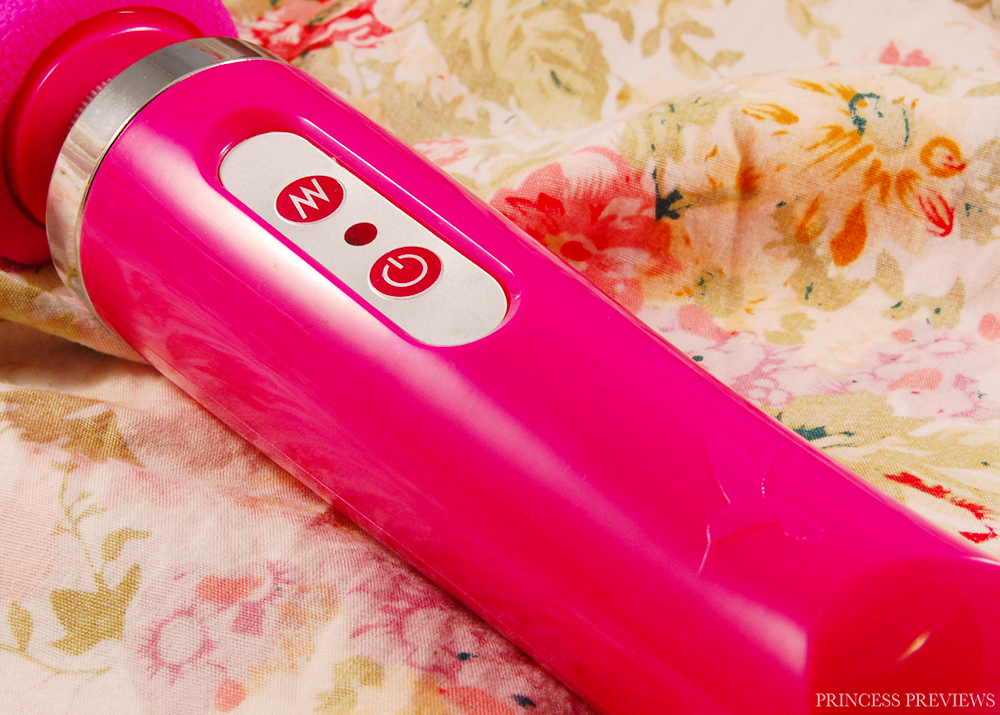 Overall I really enjoyed trying out the Hummingbird Mini and my expectations for it were certainly exceeded. I've had some bad luck with clitoral vibrators lately, with some of them being too weak to even begin to arouse me, let alone give me an orgasm. But the Hummingbird Mini reminded me of my smaller wand massagers when I just started using sex toys that I use to adore so much. While my Magic Wand Rechargeable ($170 AUD), Doxy ($200 AUD) and O-WAND ($335 AUD) are certainly more powerful, the Hummingbird Mini provides a smaller and slightly cheaper alternative that is still very good. My main negatives were the lack of vibration speeds and residual vibrations, but I feel like these are relatively easy fixes and the strength of the vibrations there are is enough to keep me happy. I think the wand attachments certainly do add another level to the toy, so if they sound like your sort of thing then I think they would definitely be worth it. I'm so proud that this toy has been brought to us from an Australian company and I can't wait to see what else they produce.
You can buy the Hummingbird Mini from Cloudnine Adult Concepts for just $170 AUD!
Plus grab the attachment set for just $60 AUD!
Material - 90%
Appearance / Design - 70%
Solo - 80%
Partner - 75%
Vibrations - 80%
Noise Level - 35%
A great wand massager but needs more vibration strengths and less residual vibrations in the handle.
I received this product in exchange for an honest and unbiased review.