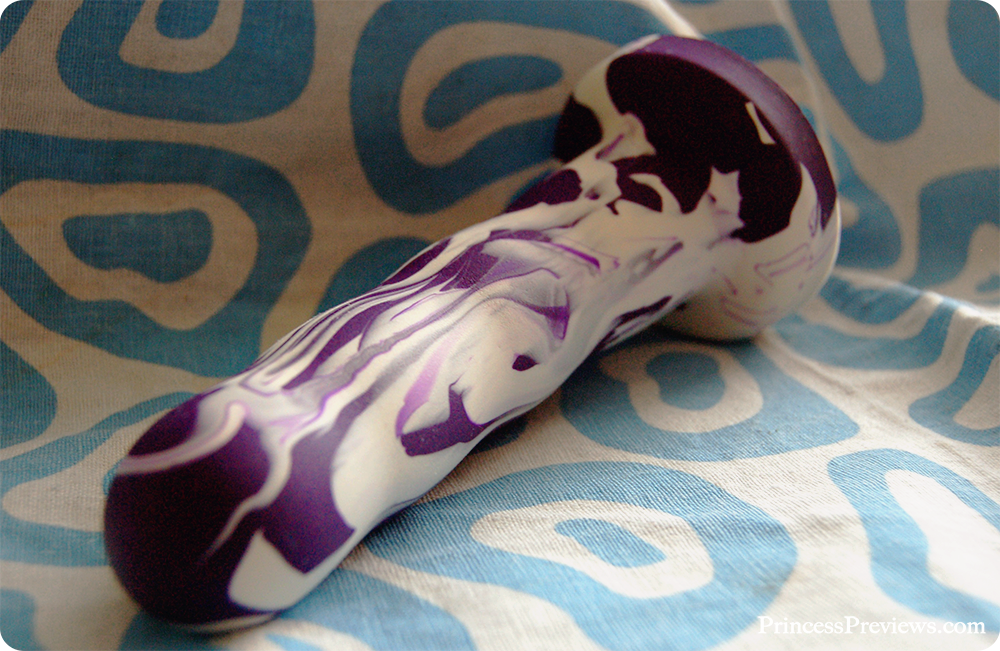 Queenie by D.VICE is my first Australian-made sex toy purchase, and boy am I proud! With super squishy body safe silicone, a beautiful hand poured texture, slight curve and bumps along the shaft, plus harness and anal compatible, it is really hard to fault this beautiful work of art!
Buying D.VICE's Queenie Silicone Dildo was easily one of the most expensive snap decisions I have ever made, but it was also one of the best. When I attended the Melbourne Sexpo last year I planned to get a few small things I was out of (lubricant, toy cleaner ect.), as well as make one big purchase to treat myself. Unfortunately, the range at Melbourne Sexpo was incredibly bad (pick up your game Australia!), and it was pretty hard to find any of the things I was after. Once I accepted I wasn't going to find any of the US or UK goodies I was after, I turned my head towards D.VICE, an Australian company that creates silicone sex toys that while I knew were good, I usually don't have the money to spend on. Going over to their booth I was greeted by two women, one of whom was wearing a strap-on with a lovely purple and white marbled dildo. One of them suggested I give it a feel, and once I did I immediately made the purchase mentally. Squiiiishhhh was the very prominent adjective running through my mind. Squishy dildos is 100% my thing, and my only other soft dildo, the Pack 'n Play No.2 by Tantus, is my absolute favourite. After that the women helped me pick out which one I had just touched from their range and were very helpful overall, thanks so much D.VICE!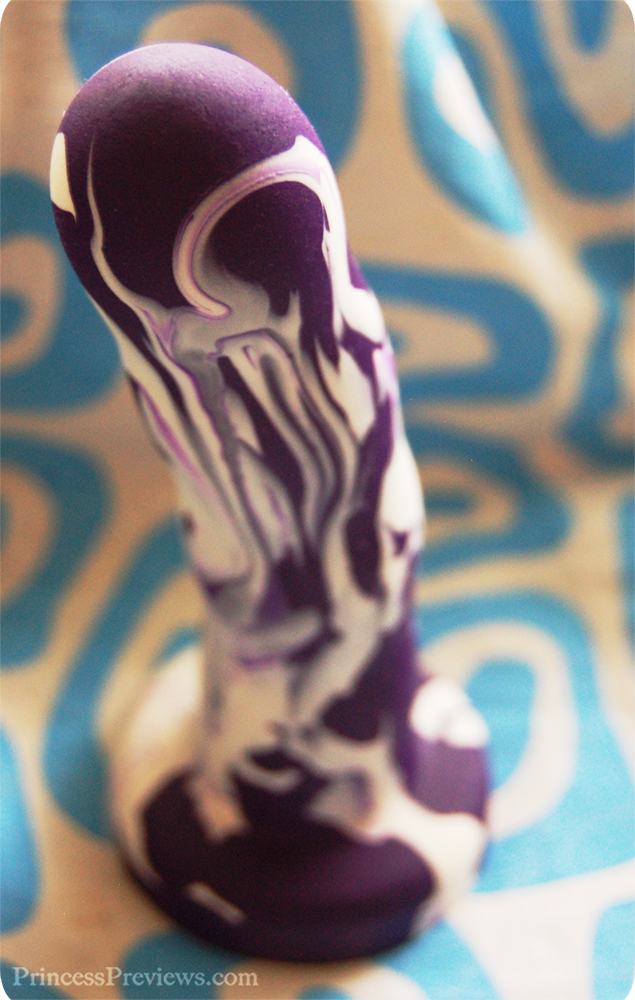 As I may of mentioned, the D.VICE Queenie is made completely of a super squishy 100% silicone material, which while somewhat firm, can be bent all the way so the tip can touch its base. It is soft and has a really nice smooth feel to it, plus it does not pick up much lint. Furthermore, silicone is my favourite sex toy material because it is super body safe and can be cleaned easily in a number of ways. It is 4 cm / 1.5 inches in diameter and 16 cm / 6.3 inches, and the dildo is curved with three slight bumps across it, which reminds me a lot of the Fun Factory Bouncer, except without the weights. It has a round flared base making it anal and harness compatible, and comes in a range of colours that differ from the usual sex toy shades, such as Blue and Purple, as well as a huge range of marbled colours. Since each one is hand made, the colours will differ between each dildo, making them all unique. Mine is Purple and Luminous, which means that the white will glow in the dark under blacklight. As the women who sold it to me said, it is perfect to wear with a strap-on to blacklight rave parties. Unfortunately, I can't see myself attending rave parties anytime soon, let alone with a dildo on, but nonetheless the fact remains that it is perfect for that! Finally, just to add that last bit of awesome, D.VICE have been kind enough to put a 10 year warranty on it against faults.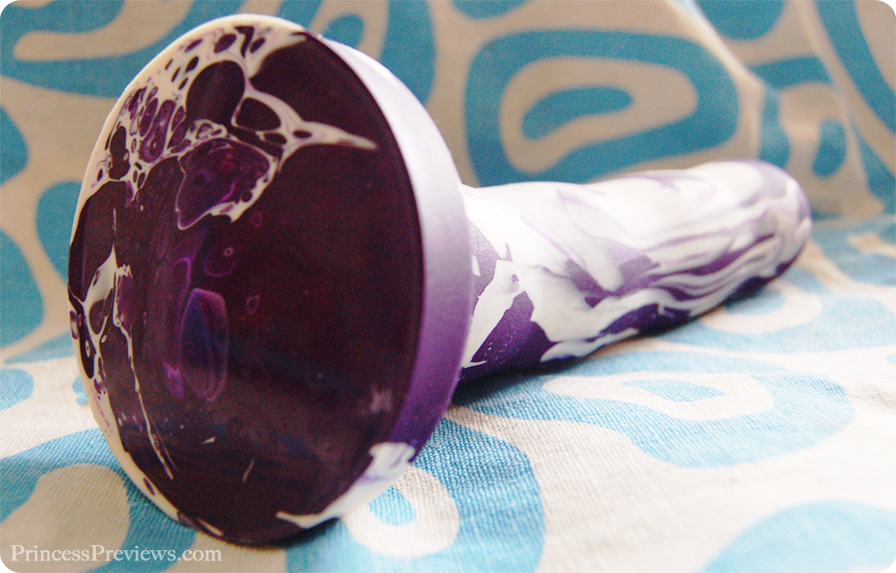 The packaging for the D.VICE Queenie is simple but tasteful, a recyclable plastic box that includes information such as cleaning instructions and what sort of lubricant to use. My favourite thing about the box is that it doesn't need to be destroyed to get the toy out, but rather has two clips at the top that can be undone and redone. This is great if you like to store toys in their original packaging, but if space is an issue for you a zip-lock bag will also do the job just fine.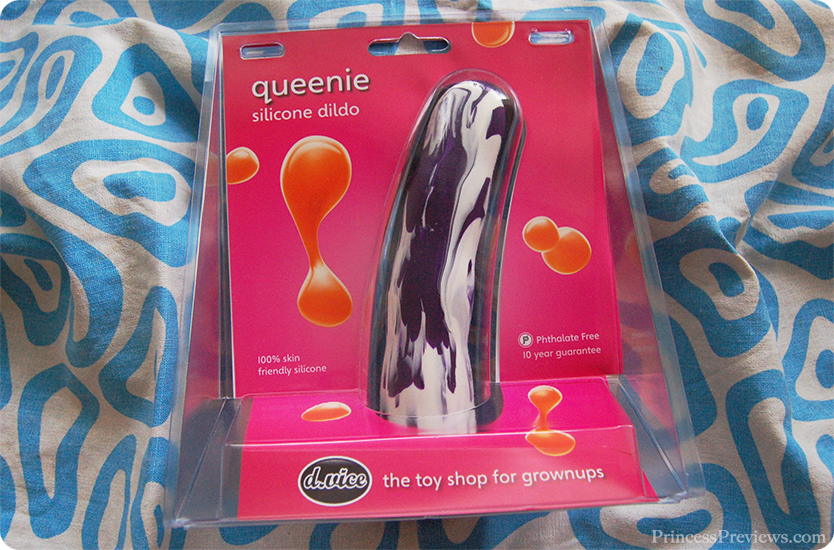 I'm not a huge fan (and neither is my pussy) of having to work my way up to taking larger toys. Even if they feel amazing, 50% of the time I just want to get off quickly in between breaks or going to bed, and the other 49% I am camming or making porn and need to get off quickly. I treasure the 1% when I have time for it, but otherwise my 'easier' aka smaller dildos are what is used most often. The D.VICE Queenie fits perfectly in this sense, because while it is fairly large and fills me up quite well, it is soft and narrow enough to be used straight off the bat with just a little lubricant to help out. Because of this it makes a great warm up dildo, which I can use to get my body ready to take my larger toys if I'm really treating myself (the 1%). It is that other 99% though when the Queenie really shines. Using just it alone or with a clit vibe is a true treat. The squish and size feels amazing, and I particularly like the bumps along it which give a nicely added texture (they make a huge difference despite looking so small). Plus the length of it touches my A-spot just right, meaning I can add it to my very small list of dildos that can make me orgasm without clitoral stimulation. The Queenie is very similar to my more expensive Tantus Pack 'n Play No.2 in regards to its size and material. The Pack 'n Play only juuust beats the Queenie in width, and the material is slightly more firm, meaning the Queenie is easier to insert. However, even though this means I use my D.VICE dildo more often, the reason my Tantus remains top spot is due to its luscious life-like textures which I enjoy more than the Queenie's. The Queenie isn't designed to be a texture heavy dildo though and is still brilliant at what it has been made for, well deserving to take its spot as my number two.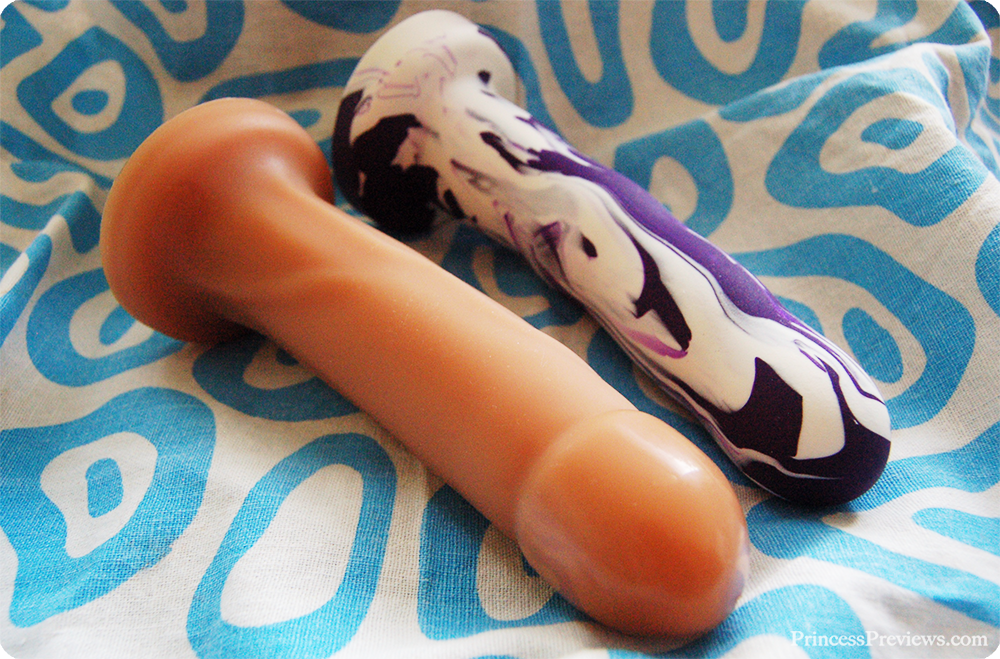 Because it is silicone cleaning the D.VICE Queenie is a total breeze. You can just use hot water and some mild soap during quick after use-cleans, but to sterilise it for a more substantial clean or if using between partners or orifices, you can boil it in water for three minutes. Make sure to only use water-based lubricant with it, but if planning on using silicone based lube perform a spot test first. After cleaning return it to storage and consider cleaning it before next use if it catches any dust.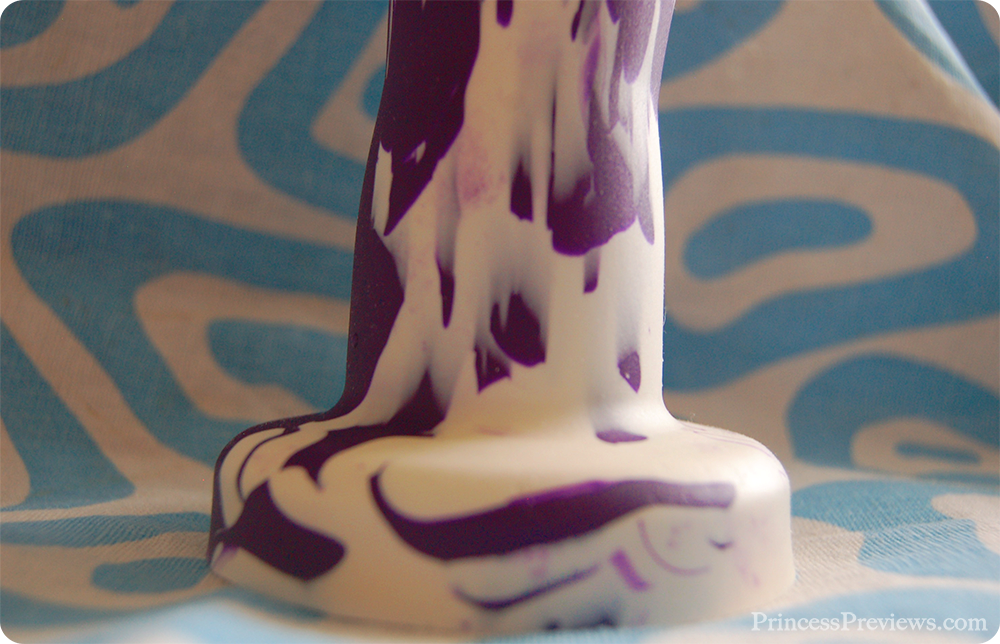 Overall, in my eyes the D.VICE Queenie is a solid toy without any faults. Since I require no warm up to use it, since purchase it has easily become my most used dildo. It only just fails to reach the position of my absolute favourite, and this is due to its lack of texture, but that is my personal preference and has nothing to do with the product itself. Rather, it is a great dildo to use if I am after something without much texture, and if this is what you prefer in a sex toy then you are in luck. The price tag may be high, but that is because of the level of quality you receive, and backed up by D.VICE's ten year warranty, you know it's going to make up its worth in time.
Sadly the Queenie has been discontinued by D.VICE, who are now operating in New Zealand.
Material - 100%
Appearance - 95%
Solo - 80%
Partner - 60%
A great body-safe dildo that is amazing to thrust with and stimulate the A-spot.
Affiliate links have been used in this post.