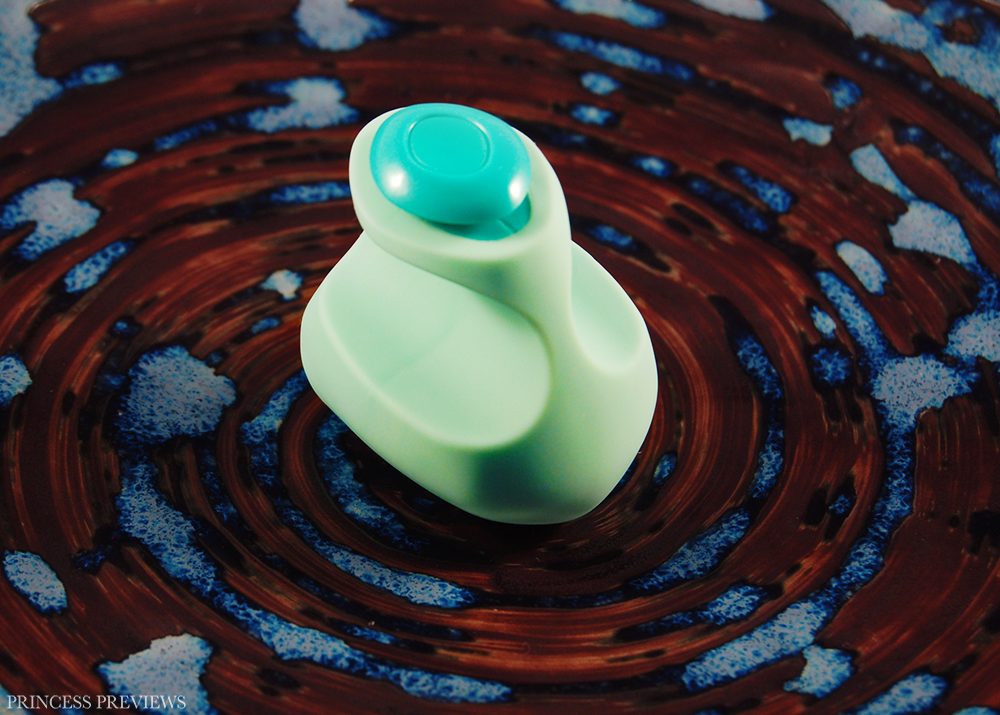 I love seeing sex toys being talked about in the mainstream media, and if there is one company that is superb at getting attention from media that would usually see sex toys as taboo, it is Dame Products. It's no surprise, their branding is that of a minimalist and trendy gadget start-up for millennials rather than a sex toy, and quite frankly it is refreshing to see. Their second product Fin, that I am reviewing today, broke records as the first ever sex toy campaign on Kickstarter, and brought in almost $400,000 worth of pledges, despite only having a $50,000 goal. This immediately told me that this toy was going to be a big deal. Since I never tried their first product, Eva (which I am reviewing soon), which had a similar crowdfunding success, I wasn't sure exactly what to expect. But I did remember hearing that it wasn't all that great. The Fin's Kickstarter video looked so good though that I truly believed it would finally cement Dame as a quality sex toy manufacturer. But, then I read this interview, where the product designer states their 'research' of sex toys is based on their purchases from Amazon…. and it all went downhill from there.
The idea of the Fin is great, and their design has a lot of potential. It is essentially a 'vibrator for fingers', which is a pretty smart idea. I mentioned my eagerness to try Funkit Toy's Signet Ring in my Top New Sex Toys to Try in 2017 post earlier this year, and this is essentially a vibrating version of that same idea. It is designed to feel like a natural extension of your body, so it doesn't feel intrusive at all during masturbation, foreplay or sex, and honestly they have done a great job of that. I love everything about the way the Fin looks. The silicone is some of the most buttery I have ever felt, and it truly feels like it was made for my fingers. It fits so well and is so comfortable, and even though my partner has much larger hands he has found the same thing. It comes with a stretchy silicone tether which can help secure it to your fingers if needed, and this is also quite comfortable to wear. The toy comes in two colours, Jade and Coral, and both are just so refreshing compared to the usual pinks and purples of sex toys. On top of the toy is a single large button which lets you control the toy, although you'll need to use your other hand to press this which can be a bit awkward. It is USB rechargeable, splash proof, and features a low battery light and travel lock. The only downside I have found to its appearance so far is that over the course of my testing the seam is becoming more and more visible, to the point where I feel it may soon split open. If this happens I'll be updating this post to let readers know.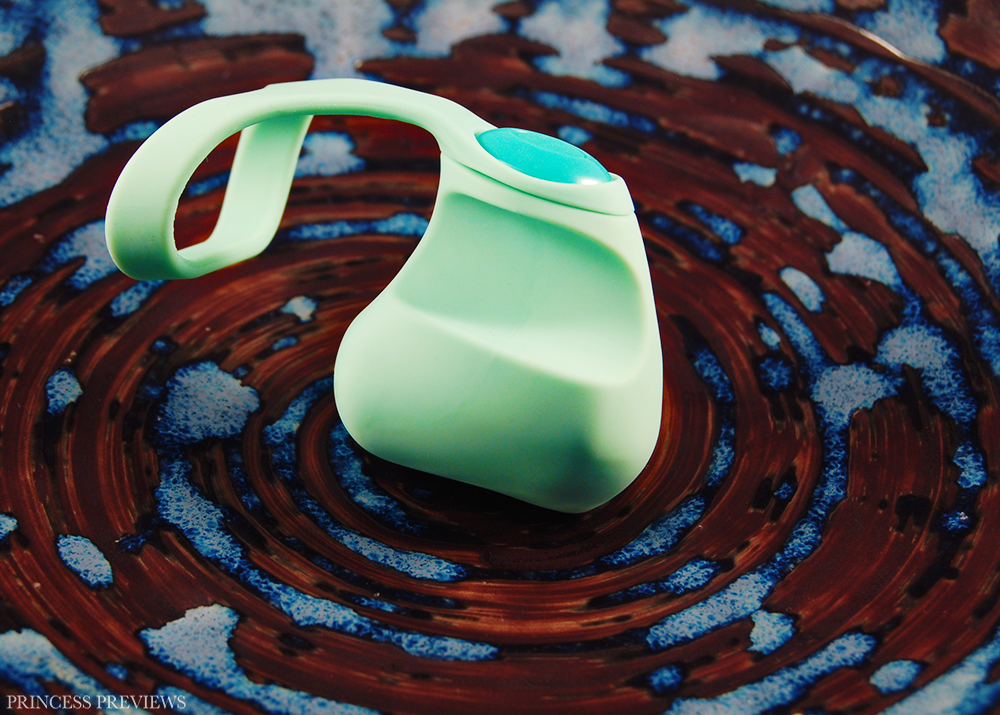 The packaging for the Fin is also what dreams are made of. I've probably mentioned it more than a few times when discussing packaging on my blog, but I am a big fan of minimalist designs, and this one really takes the cake. It just features a simple vector illustration of the toy on the front, along with its key features elsewhere on the box, and a ribbon on top for display purposes. I would expect to see this sort of packaging in an Apple store more than a sex store, and overall I am very impressed by it. Inside the outer sleeve is an even more minimal cardboard box that only features the Fin illustration and name of the product, which would be perfect for relatively discreet storage. Inside this is the Fin, a charging cable, a satin storage pouch, and a user manual.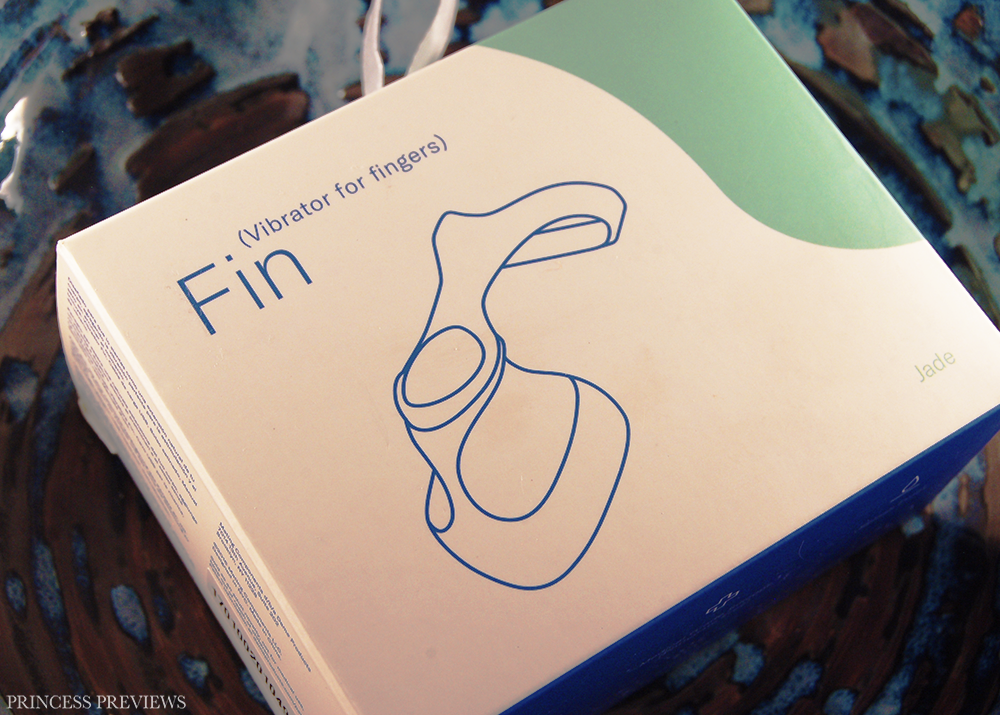 Since the Fin charges via USB it is pretty easy to charge. Just plug in the cord to the back of the Fin and into any USB port, either on your computer or connected to a powerpoint. A LED light will then blink green to indicate charging, and will become solid when it is finished. Charging will take about 2.5 hours, and will last for 5 hours on its low setting and 75 minutes on its high setting. When the battery is low the LED will blink red. The button on top of the Fin controls its three speeds, which is low, medium, and high non-patterned vibrations. This is relatively easy to press and I don't mind just having three speeds of a continuous vibration since I am not a big fan of patterns anyway.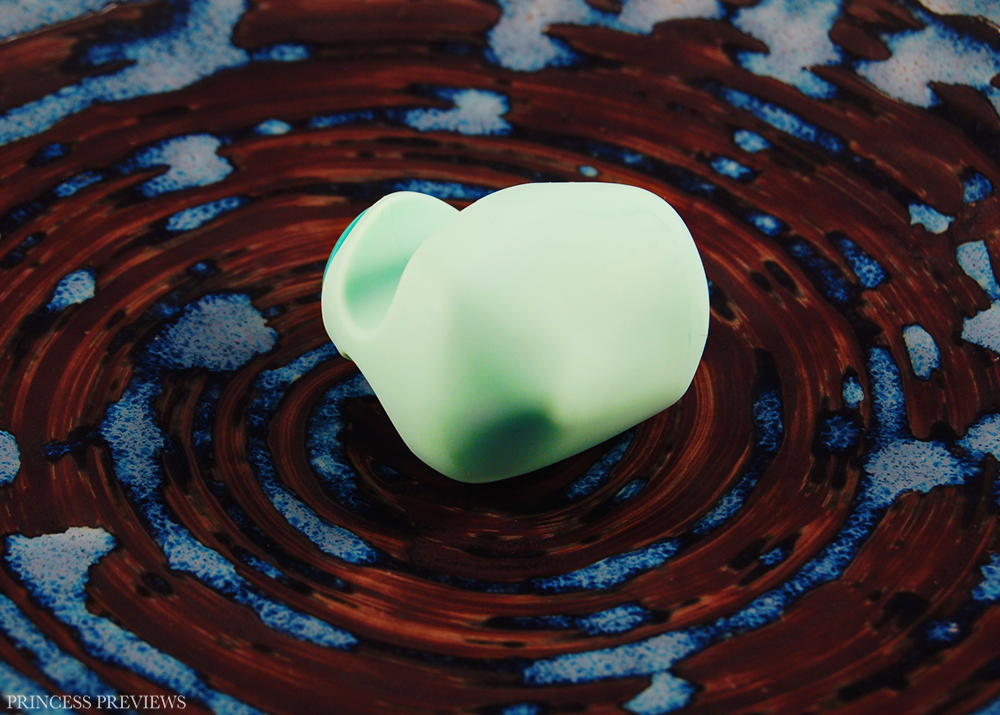 Unfortunately, as soon as I turn it on all the positives of the Fin end for me. You can probably guess why: because the vibrations are too weak and buzzy. This is the issue people had with the Eva, and it is the same biggest issue I have with the Fin. But it's more than just that. The first two vibrations are some of the weakest I have ever felt in a sex toy, and I am comparing this luxury priced toy to those that cost as little as $5. The first speed I wouldn't even dare to call a vibration, it's laughable. The second speed is alright, but still buzzy and not able to stimulate me. It's the last speed however where things get interesting, as it is like somebody suddenly turns the dial up from 0 to 100, and not in a good way. The vibrations get a lot stronger and a lot buzzier, but the main problem with it is the sound, which is absolutely horrendous. When I got mine I thought it was broken, but after speaking to Dangerous Lilly who recently released her own review I found out that I was not alone. It is very loud, and if you happen to touch the back of the toy while it is on this speed then it sounds like some sort of demon that was possessing it is now screaming in anger that you've woken him. I'm not the best at describing this sort of thing, so just watch this video I made to get a better idea.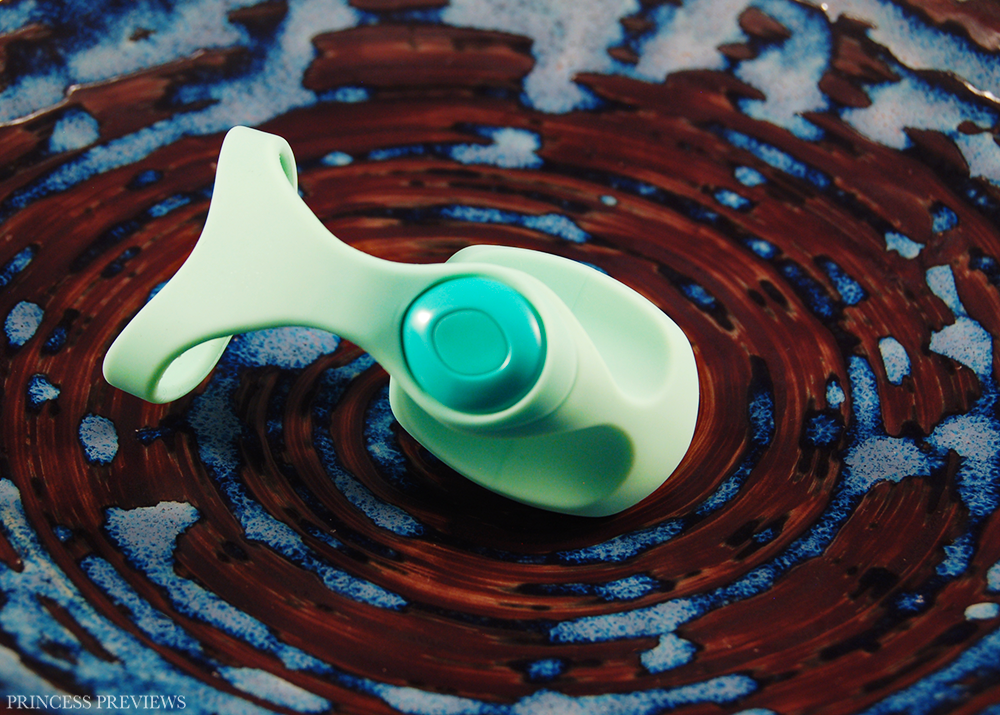 As you can imagine using this product doesn't get much better. The vibrations do essentially nothing for me, and I haven't been able to orgasm with them. I've found I can, however, use the fact that the toy is attached to my fingers to simply integrate it into the way I already masturbate with my hands. Using it like this is alright and it does offer a little extra stimulation that I can orgasm with. Perhaps this is all the Fin is meant for, but I feel that for its high price tag this toy should be doing a lot more than just adding a tiny amount of extra pleasure. Plus, the sound gives me a bit of a headache and is quite off-putting, making any use of it quite frustrating.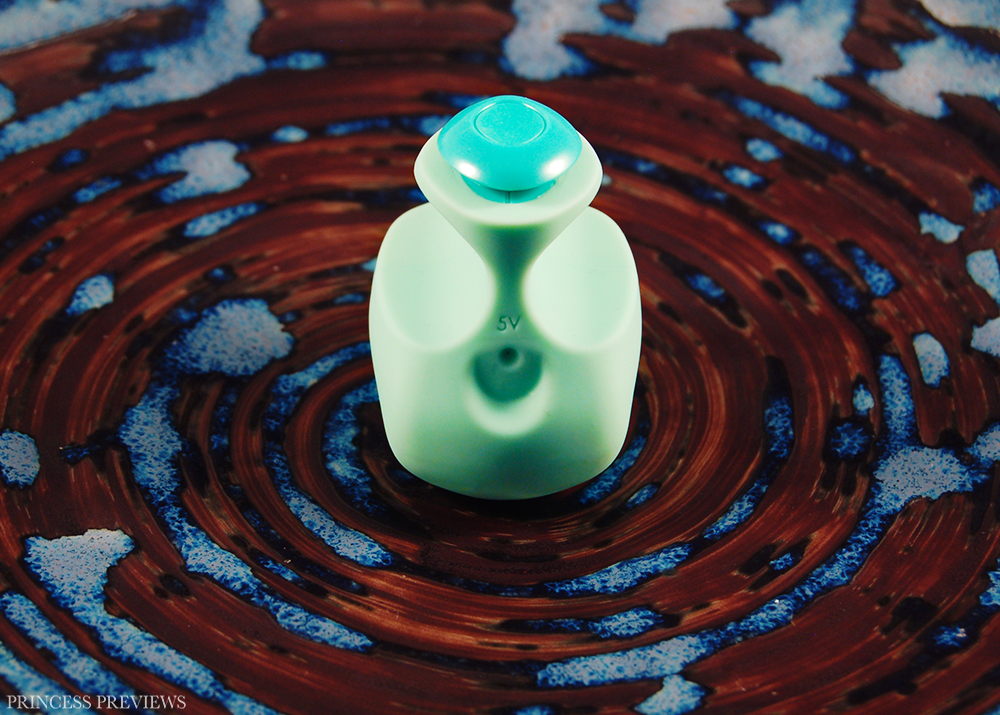 Cleaning can be a little bit difficult since the toy is only splash proof instead of being fully waterproof, so be careful that it is not submerged and no water gets near the plug connection point. I just wipe it down with some mild soap and then give it a little wash with some warm water before allowing to air dry. After this I can return it either to its intended storage bag or its packaging box. Since the Fin is made out of silicone ensure to only use water-based lubricants with it.
I don't like giving bad reviews. I am the sort of person who likes to see the best in everything and hates being negative. But unfortunately the job of product reviewing will inevitably come with some bad eggs. I like the idea behind the Dame Fin, and their design, packaging and marketing is on point. But sadly whatever motor is inside of it is not happy. If this was a cheap $30 toy I would probably say it would be good for beginners, but it's not, and for the same price you could get a We-Vibe Tango. Due to this, I simply cannot recommend this toy. But I really hope Dame listen to reviewer's feedback this time round to either make changes to this product or their next ones. The company seems to have potential, but as a manufacturer with some of the biggest media support behind them that I've seen in awhile, I feel that right now that they are giving sex toys a very bad name.
If you do want to buy the Dame Products Fin you can do so at Vibrant for just $95 AUD / $74.95 USD!
Material - 85%
Appearance / Design - 100%
Solo - 30%
Partner - 15%
Vibrations - 10%
Noise Level - 20%
Great design but the vibrations are weak and buzzy and the noise level is insane.
I received this product in exchange for an honest and unbiased review. Affiliate links have been used in this post.