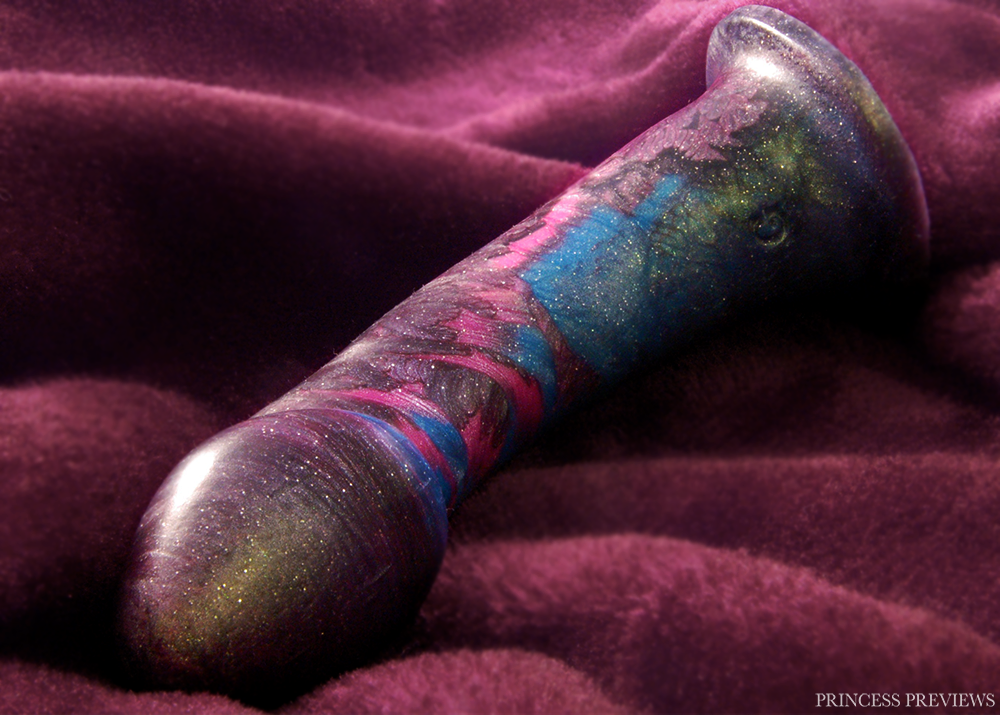 Have you ever bought something that you couldn't even begin to justify, you just really needed it? I'm sure we've all made such an impulsive and stupid, yet wonderful, decision once in our lives, and mine is definitely the Godemiche Ambit. I've had my eye on Godemiche since they started up, a small husband and wife team from the UK who hand-make all of their silicone products. So far their range has been small, offering their signature Adam dildo, a butt plug, a ball gag and The Peg dildo which is finger-like toy designed for anal beginners. They're all brilliant start-up products, and I doubt it will be long before they expand, especially since they are currently designing a wand attachment dildo for the Doxy Wand as well as an attachment for the new Doxy bullet vibe that was announced at the ETO Show this year. As much as I have wanted to try out their products, I was worried that the girth of the Adam (the only product I was particularly interested in) would be too much for me. That all changed however when the Ambit was announced, a slimmer dildo designed for G-spot stimulation. It looked like the perfect dildo for me, and I was so excited for it I even made a statement about how great it looked for SHE Magazine (pg.62). Of course I couldn't afford it, but after seeing it made for someone else in Godemiche's Galaxy colour combination I just couldn't resist and immediately ordered one.
Something that Godemiche is very good at, other than making dildos, is their social media. They have all the usual like Twitter, Facebook and Instagram, but it is their use of Snapchat and their mailing list that really lets them shine. First off by subscribing to their mailing list it will give you access to special early bird discounts of their toys before release, which I definitely recommend. As for Snapchat, they use it better than any person or company I've ever seen before. Every day they update it with what they're up to, always with such enthusiasm and it is very clear that they absolutely love their work. But be warned, watching them happily make their toys every day on Snapchat makes it basically impossible to not buy one. One of the special things they offer due to their use of Snapchat is the Godemiche Certificate which costs $17 AUD and basically means they'll take Snapchat videos and photos of the process of your dildo being made and then send you a 'dildo birth certificate' along with your order. This probably isn't for everyone, but to me it is the sort of unique quirkiness I love in products, and I had to get one. What made it even more special for me in particular is that due to UK to Australia shipping times I usually have to wait around a month before I get to see my toy, which is especially frustrating when I'm excited to see how a custom colour has turned out. But due to Godemiche filming the process and the finished product I got an insight into how it had turned out before it had even been sent and something to help get me through my long delivery times, which was worth every penny in my eyes! I bought mine when the Certificate first came out when the videos were solely hosted on their Snapchat Story which expires after 24 hours. Sadly I couldn't work out how to save the videos but I took a bunch of screenshots which you can check out here. Now however Godemiche compile it all into a video that they'll email to you after, which is a great touch since you can keep it forever and you can see an example of that here. I also adore the certificate which you can check out here and am very glad I ordered it, it is such a nice touch and really makes this dildo truly unique, one day I'm going to have to get it framed.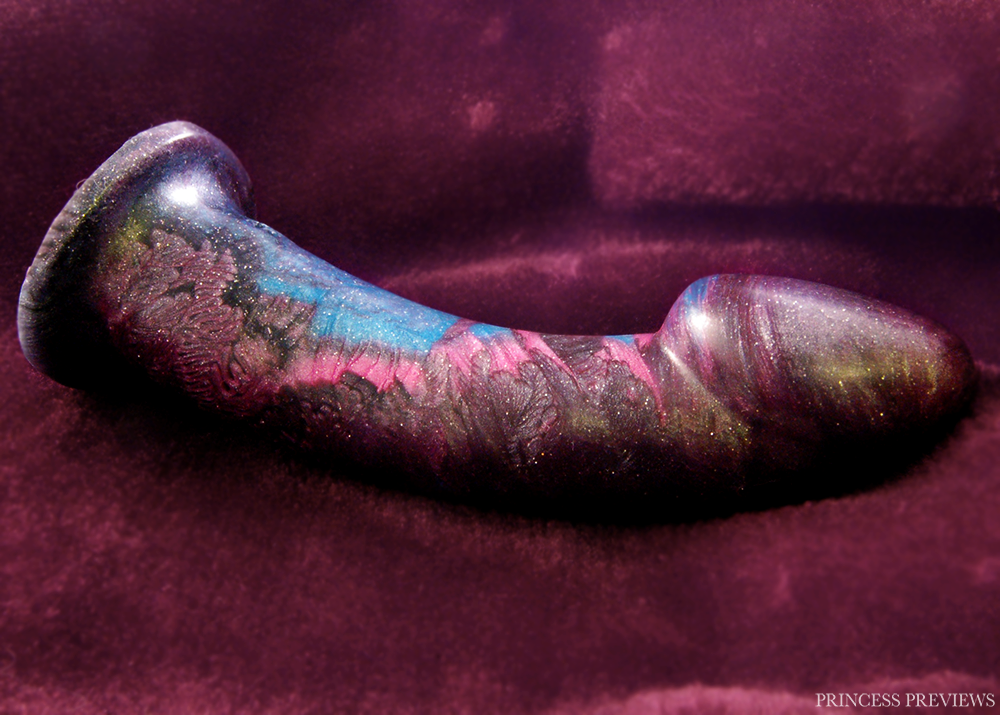 So let's finally talk about the Ambit. First off, it is absolutely beautiful, the Galaxy colours were well worth the extra money and it is easily the best looking sex toy I own. I have seen a few other Galaxy Ambits and the colour placements are all very different which is super cool. Since it is designed for G-spot stimulation it is quite small, with a height of 14.2 cm / 5.6 inches and its largest diameter being 4 cm / 1.5 inches, but it makes up for this with its curve and prominent arrow shaped head. The silicone has a tacky feeling and has some slight squish to it but is mostly firm and it doesn't attract a lot of lint. It has a base meaning it is compatible with a harness and anal safe, and features the Godemiche 'G' logo near its base which makes it easy to work out which way the dildo is facing during use.
If you have been following my blog you might think this looks a lot like the Alex by BS Atelier that I reviewed in August. They are both G-spot stimulation dildos with a similar sort of design: small, curved and with a prominent head. However, the Ambit is slightly wider and has more of a curve, and the heads on the two are quite different. When using and reviewing the Alex it became apparent to me that its shape did not suit my G-spot, however I had already ordered the Godemiche Ambit prior to this knowledge. Since I finished my Alex review shortly after the Ambit arrived I went into using it knowing that it was unlikely to work for my body, however it was still beautiful nonetheless.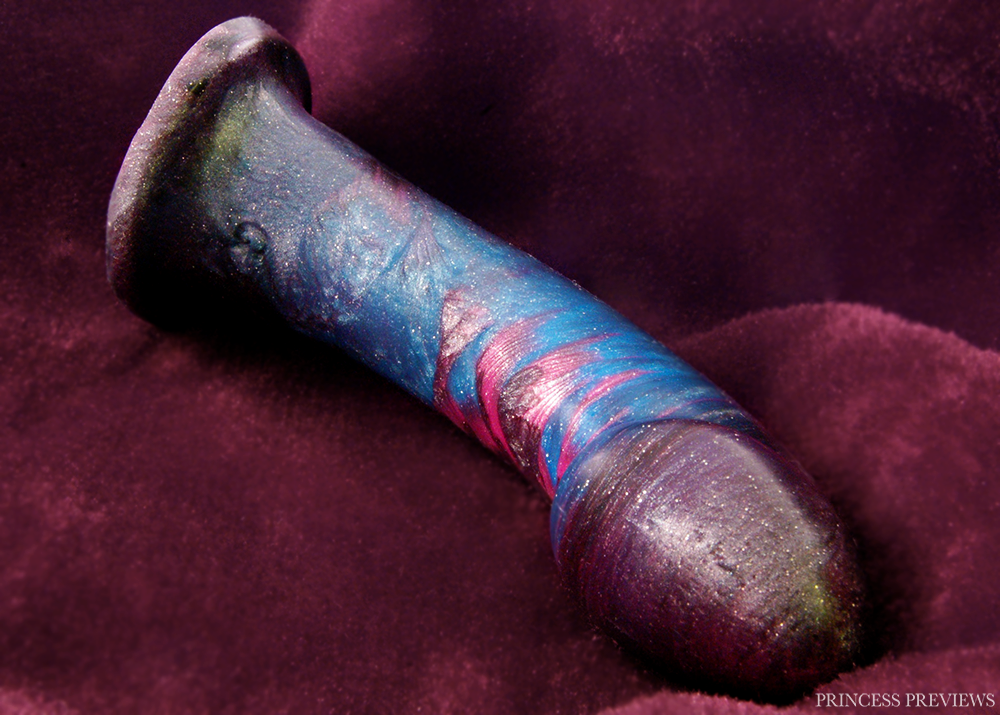 I placed the order for my Ambit on the 27th of July and Godemiche posted the Snapchat story of them making it on the 28th. It then arrived on the 11th of August which was a lot quicker than the usual month I have come to expect from international orders to Australia. The brown cardboard box it arrived in was discreet, with the sender being listed as ABMM and the product described as 'Novelty'. Inside the toy was protected with bubble wrap and a simple plastic bag with a sticker on it that contained the companies details. Godemiche have since upgraded their packaging and their products now come in reusable zip lock bags that look a lot more professional. This upgrade in packaging has resulted in a slight increase to their prices however, so if you choose to purchase from them after reading this you'll be getting much nicer packaging but also at a bit more of a cost than I would have paid.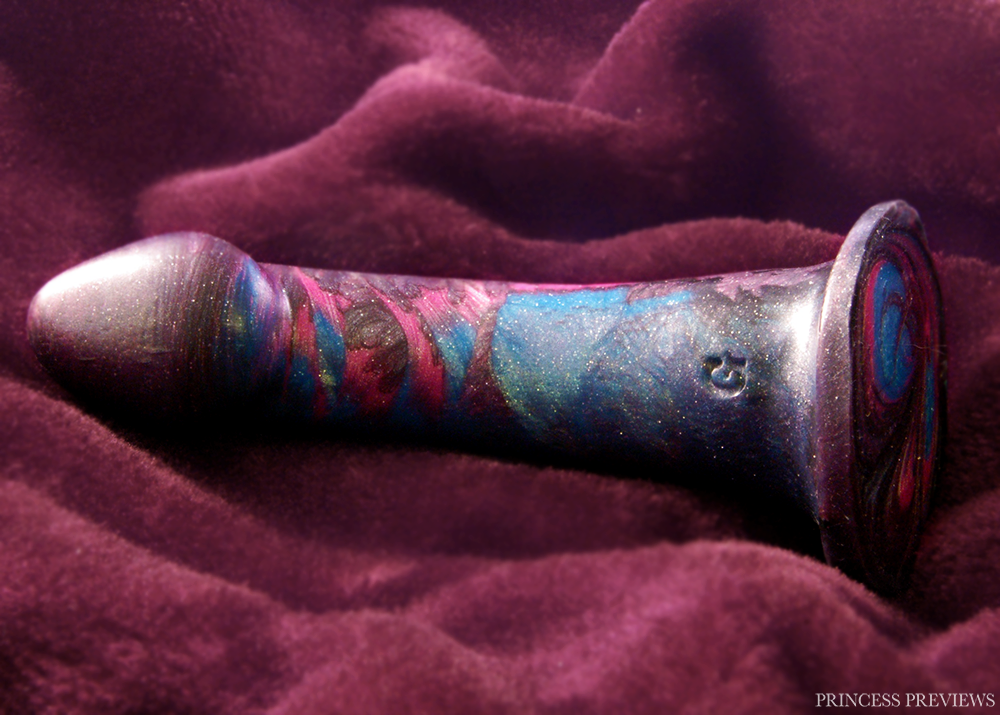 The biggest difference between the Ambit and the Alex are definitely their heads. I recommended Alex as a brilliant warm-up toy that I needed no previous arousal to use, however the Ambit, while only slightly bigger, definitely needs some level of arousal before use to avoid hurting myself. This is because it isn't as tapered as the Alex and has a slightly firmer silicone. I still believe that this is a good toy for people who prefer petite dildos, but this slight change is definitely something to keep in mind if you are not a fan of being at all stretched. Once inside the head almost works like a plug or knot, and to move it in or out it creates a large 'pop' sensation which makes large thrusts with it rather difficult. This is another point where the Alex and Ambit differ, whereas the Alex was great for thrusting with, if you take away the length of the Ambit's head then you are only getting a small amount of the toy to actually thrust, making this also not a strong point for it.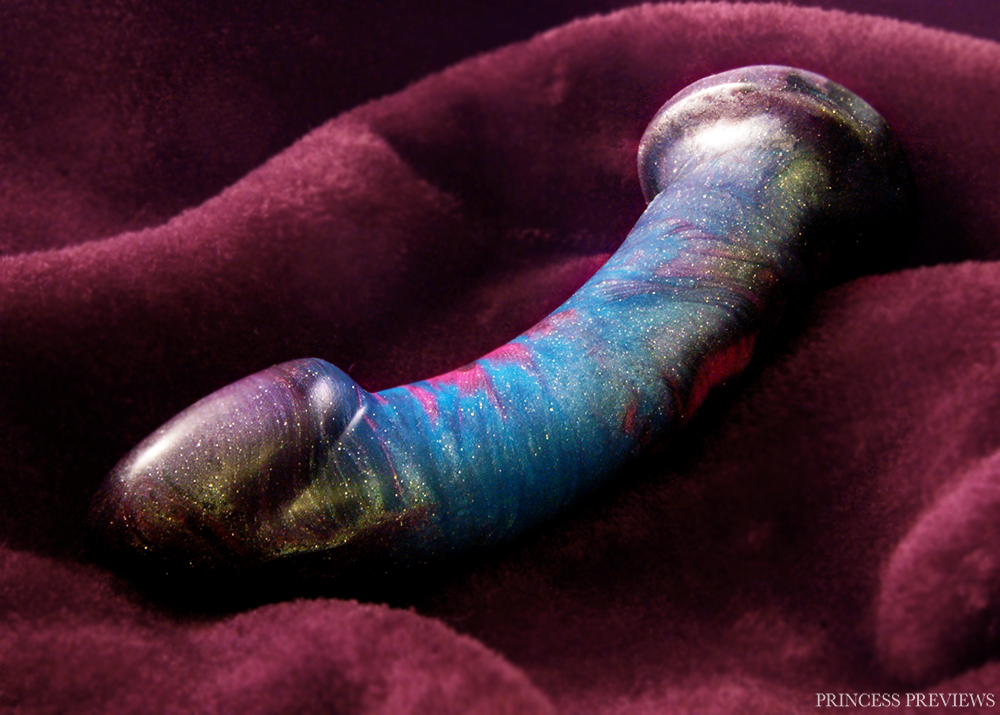 What the Ambit does have in common with the Alex sadly is its inability to hit my G-spot. If you haven't read my Alex review then basically I have a very elusive G-spot that likes to hide away as much as possible. I had a huge success a few months ago with the Comet Wand which led me to eagerly order the Ambit, Alex and Flurry all very recently, but all have failed. It isn't these dildos fault, and it isn't really mine either, they just don't work with my body. I know from reading other's reviews of these items that they are all amazing G-spotters, so I wish anyone else who buys one of these luck. If you can access your G-spot easily then I wouldn't worry about it, these toys are designed specifically for it after all, it's just a shame in my case. Since the Ambit is so short and curved, it doesn't hit my A-spot either, which could have been its saving grace like it was for my Flurry, although it isn't designed for this so I can't really blame it.
Even though the Ambit doesn't really have any of those usual neat abilities that make a dildo great for me, I still enjoy using it. Paired up with my We-Vibe Tango I find it a treat to use, and by having the G logo on its base I can always easily identify which way it's facing which is some great design work. I've had many orgasms with the Ambit already and I don't see that changing anytime soon.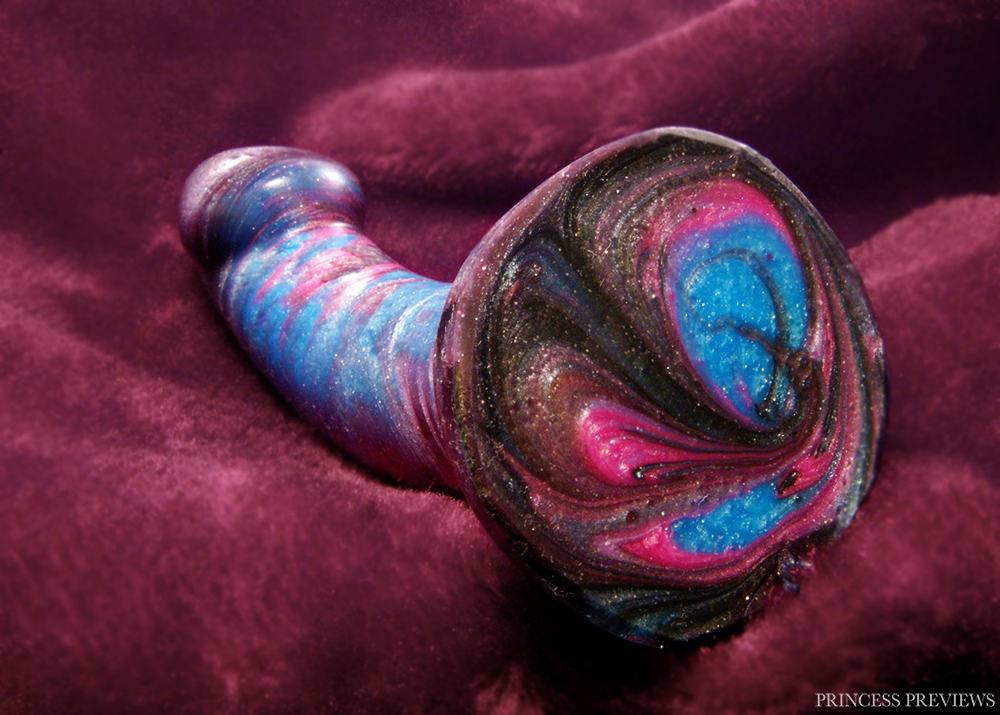 Cleaning the Godemiche Ambit is pretty easy, although a bit of care must be given to cleaning the 'G' logo since bacteria could get stuck here. Since it is made from body-safe silicone it is waterproof so a quick wipe down with soap or toy cleaner and some warm water will do. If you are planning on switching it between partners or between vaginal to anal use make sure you sterilise it by boiling it for 5 minutes or wiping it down with a 10% bleach solution. After cleaning store it in a zip-lock bag to keep lint away. Only use water-base lubricants with this, or perform a spot test before trying anything else.
In terms of its pleasure abilities the Godemiche Ambit obviously isn't high on the list of sex toys I have tried, yet despite this it is without a doubt one of my favourite dildos due to its absolutely stunning design, the care that I know went into making it, and the fact that I even have a birth certificate for it! Once I frame it the Ambit clearly needs to go onto some sort of mantlepiece under the certificate for all to see, how could I hide something that beautiful away in a toy box after all? If you have a dildo-friendly G-spot and decide to purchase the Ambit I guarantee you that you'll have a lot more fun with the Ambit than me though. All in all I'm so glad I finally got to try one of Godemiche's products, they are a great company who I'm expecting many more awesome things from!
Ambits start at Godemiche for just $42 AUD / $31 USD and go up depending on what colours you are after, with the Galaxy costing just $76 AUD / $55 USD!
Material - 100%
Appearance - 100%
Solo - 65%
Partner - 50%
An amazing looking dildo that sadly did not work for my body.
Affiliate links have been used in this post.