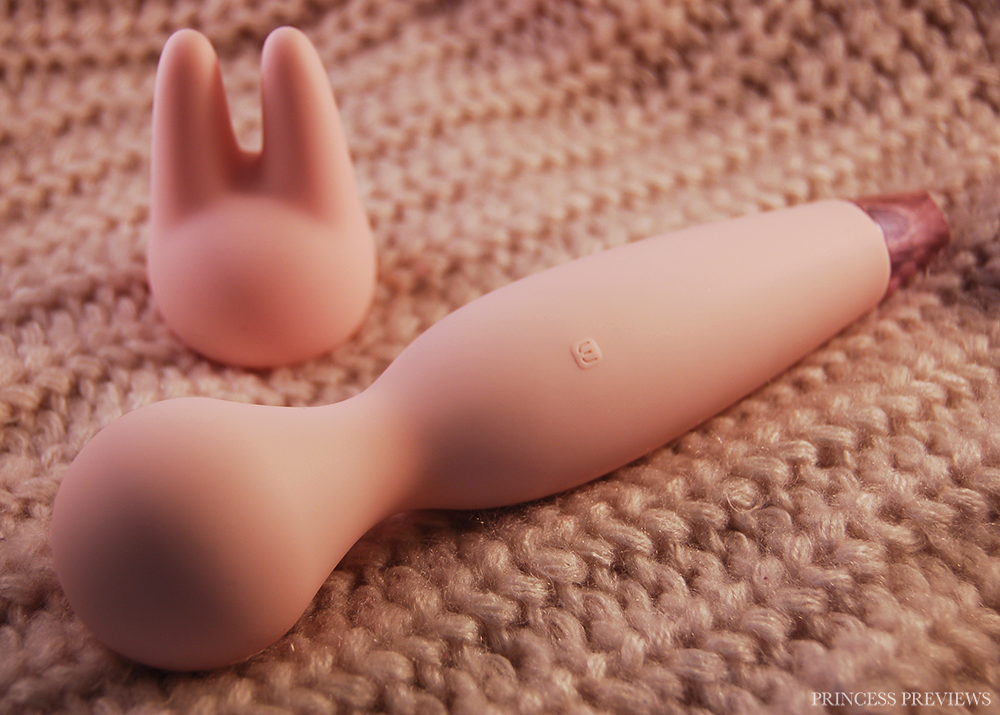 I'm a self-proclaimed Wand Girl. If I was told I could only use one type of sex toy I would instantly tell you I want to be able to use wand massagers without any hesitation. Recently I've fulfilled my initial wand-owning goals, by now having both a Doxy Die Cast and a Magic Wand Rechargeable. These beauties are the core two wands of the sex blogging world, as well as my own. Now that I have them though I'm left wanting to experience what else the massager market has to offer and see if I can find anything that lives up to my clitoris's spoiled standards. So I was really delighted to be contacted by IMTOY who have recently launched their new range of sex toys, the Zoo collection, which included a wand massager. I instantly fell in love with their design for it and they were kind enough to send me one to play around with.
IMTOY are a relatively new brand that were previously only known for the Candy, a Kegel exerciser, and the Piu, a penis masturbator. What made these products stand out from the usual crowd is that they are both compatible with mobile apps, and this is a feature they have continued into their new Zoo collection which they launched at SHE Expo in September. The collection follows the animal theme by having each of its six toy's shape correspond to the animal it is named after. Currently only three are available, the Gazelle (wand massager), Giraffe (internal vibrator), and Rhino (rabbit vibrator). But the Dolphin (couples friendly dual stimulation vibe, similar to the We-Vibe 4), Whale (solo dual stimulation vibe) and Manta Ray (open male stroker) will be out soon.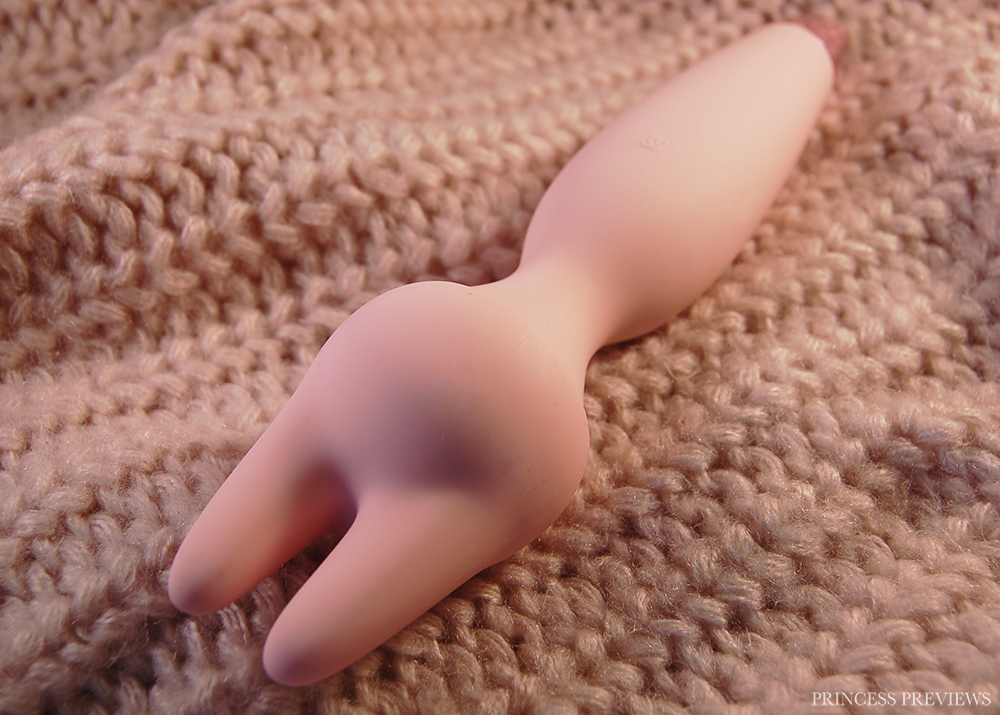 Each toy in the line features a very minimalistic design, cotton-candy coloured premium silicone and a rose gold magnetic charging usb port. My model is the Gazelle and so it features a wide handle section which extends up into the head which can either be used with its gazelle-like 'horns' or without. Other than a single very small button which features the IMTOY logo and its CE markings on the back the toy is completely bare. There is a very light seam that goes around the whole length of it, but it cannot be felt and is barely noticeable. The Gazelle's head can be rotated slightly and holding it feels very natural since it is quite light, plus removing or putting on the 'horn' attachment is easy. One thing that IMTOY have particularly boasted about is how soft their silicone is for this line. I wasn't expecting much, but I have to say I'm a little blown away by it. It's easily the softest and silkiest silicone I've ever touched and it is a pleasure to run my hand against, plus it doesn't attract lint! I personally love the colour of the toy, it is such a beautiful shade of pink that matches my blog's theme perfectly, although it is a shame there is only one colour choice since I know not everyone is fond of pink. Finally it is 19 cm / 7.5 inches in length and 100% waterproof.
My order was sent from IMTOY on the 29th of September and I promptly received it by the 7th of October. This was very fast for a US to Australia order so I was quite impressed. On the package the sender was listed as IMTOY and the product was listed as 'Massager'. I don't know if this was because I'm a reviewer and not a customer, since on their website they have packaging marked as discreet, but if privacy is an issue to you this is something to consider when buying from them. As for the actual toys packaging I wasn't sure what to expect since this is a new line of toys and I haven't worked with IMTOY before, but I was completely taken aback by the level of detail, quality and luxury put into the packaging. IMTOY have really taken packaging to a whole new level with this and it is hands down the best packaging for a sex toy, if not anything, I have ever received before. Since the packaging is quite elaborate I've made a unboxing video which you can watch below to get an idea of it. The toy also comes with a one year warranty.
Charging the toy is made really easy by the use of both magnetic and USB charging. Simply attach the magnetic end to the toy and the USB end into a USB adaptor or computer. The magnets keep the toy and charger connected without having to worry about holes in your toy that may let water inside, and thankfully the Gazelle's is very strong and works well unlike other magnetic chargers that sometimes fall off constantly. When charging the LED light in the button will flash and initial charging time is five hours, and the button's light will become constant when it's done. After that charging should take around 2 hours and this will give you 45 minutes of play time.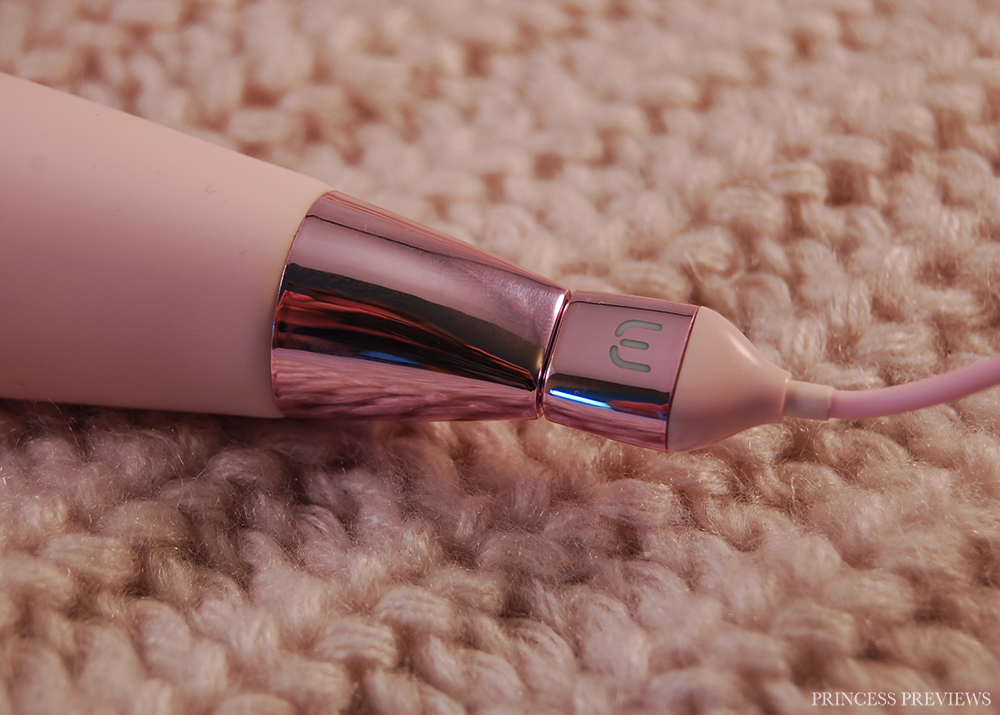 Using the IMTOY Zoo Gazelle's button is relatively simple to understand and very similar to the one-button system of the We-Vibe Tango. Begin by holding down the button until you feel the vibrator buzz once. This will also activate the LED light in the button, which will begin flashing to let you know the vibrator is ready to use (this is because it is initially waiting for you to connect the app, which we'll go over later). You can then cycle through the vibrations by pressing the button and the light will stay on when it is in use. There is four levels of vibration strengths and eight different patterns to choose from. Once the vibrator reaches its final pattern it will start back at the initial vibration strength. To turn off the toy hold down the button, and it will always start at the beginning of the cycle. I'm not a fan of patterns so I would rather not have to deal with these at all, such as if the toy had another button solely for them like the Magic Wand Rechargeable. My biggest two issues with it however is firstly it takes a little while to turn off and on. It doesn't seem like a huge deal but every millisecond counts when I'm in the middle of masturbating and need to quickly lower the vibration speed. The second issue is that when I hold down the button to turn it off it also automatically jumps to the next speed, meaning if I'm finding a speed too strong and am trying to lower it I first need to deal with it jumping to an even stronger speed. Overall I'm happy with the button system, but it could definitely use a few tweaks.
The toy certainly ticks all my boxes in terms of design, so I was rather nervous to be let down by the motor inside. I have been pleasantly surprised however to find quite a powerful and rumbly motor inside all that candy coloured silicone. Rather shockingly I would actually most relate the Gazelle's motor to that of my beloved We-Vibe Tango. The Gazelle gets slightly more buzzy as it goes up in vibration strength and so it isn't 100% on par to the Tango, but it is a pretty close match. Of course since the Tango is made with hard ABS plastic and the Gazelle is made with soft silicone it gives off a much duller and less direct feeling, so in that regard they aren't so comparable. When up against my high powered wands it doesn't come close to matching them, but since it is almost half their size I didn't expect it to. On the Gazelle's top strength it matches my Magic Wand Rechargeable's first strength (except more buzzy), although that's not to say it isn't very strong, I generally only use the first and second strengths of the MWR since it is so powerful. In terms of noise level it again matches the Tango, since it is fairly quiet and behind closed doors and under bed sheets it would be very hard to hear.
To download the application IMTOY recommends scanning the QR code that is on the product box with your phone. This will take you to a Chinese (?) version of the IMTOY website that features a picture of the app and lots of writing I don't understand. This is kind of weird, but click around until you find a link that will take you to the Apple store (and presumedly Google store if you are an Android user). The app looks quite discreet, appearing as if some sort of phone game icon on my phone so I doubt anyone will take notice of it.
Once you go into the app there is three different sections. The one on the left is for the 'ZOO Market' which appears to be a store but is currently 'Coming Soon'. I have no idea what this is for and can't imagine what you would be able to buy through it. On the right is the 'Settings' page where you can register for an account, which allows you to add personal information to the app, such as a nickname, gender, age, sexual orientation and a profile picture. As far as I'm aware this isn't a social application so I don't really understand the purpose of this. There is also a device management section which allows you to name your toy which is pretty cute and it also says the amount of charge in it. This function is really cool, and I would totally love it except for the fact it constantly changes which doesn't really make me trust it.
Finally, the middle section is where you can control the vibrator. The initial page presents you with 16 different pattern options which the vibrator will immediately start responding to when pressed. You can also queue up to four different patterns so they play in a row. This section isn't for me due to my dislike of patterns, but for those who do I'd imagine it'd be heaven. Here you'll also find a pause button which is convenient, as well as a rocket-shaped 'Orgasm' button which just puts the toy on full strength. There are also sections where you can draw your own vibration pattern or control them by either talking into the phone's microphone or shaking it. To me these are all more novelty style features than things I would actually use to get off with, but for foreplay with a partner they are pretty fun to try out and certainly add an interesting twist to using a toy. There is also a feature that allows you to use audio or video files to control the vibrations, and to do this you must upload mp3 or mp4 format files to the phone through the computer, although I haven't managed to get this function to work despite following IMTOY's instructions many times so I can't review it sadly. Lastly in the top left hand corner is a button that's all I've ever wanted in an app, as it is a slider that allows you to easily increase or decrease the vibration strength. This is the only part of the app I actually use when masturbating and will be using from now on. One thing I also enjoy about the app is that the setting you left it on will stay even if you click off the app, which makes watching porn on your phone very convenient.
Initially when using this toy it feels great. It hits all the right spots and the size and material of the head work well with my clit. While the vibrations do transfer really well into the 'horns' attachment I prefer not to use it. I like the idea but as with the Jimmyjane Intro 2 my clit just didn't respond to them. Having it in between does nothing for me, and using just the tips feels like a wicked teasing I won't ever be able to orgasm from. I would expect they would be good to enhance foreplay teasing for most, but personally just aren't my cup of tea. Once I am on the cusp of orgasm when using this toy without the attachment, however, I find myself again having issues with it. By the time I'm ready to cum I usually have the vibrations up to their full strength, but because of how buzzy they are by this point I tend to find myself struggling to bring myself over the edge, since they don't impact my clit the same way rumbly vibrations do. Because of this by the time I've finally managed to orgasm it is generally weak and a huge let down.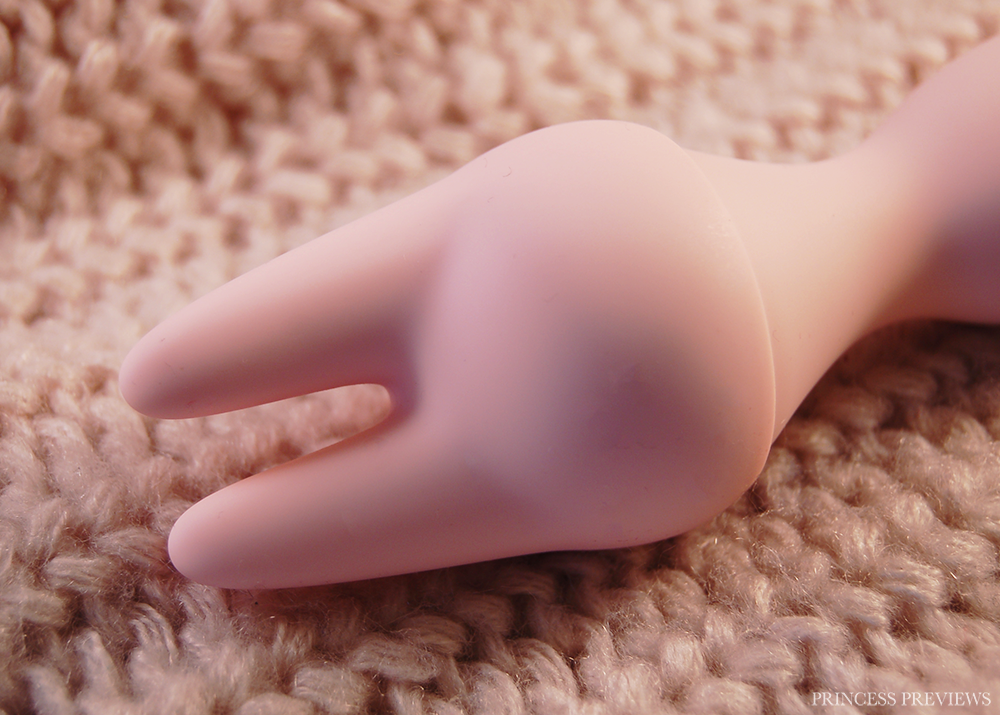 As sad as my failure at solo masturbating with the IMTOY Zoo Gazelle was, I knew it had potential, and so I quickly fell in love with using it during either PIV sex with my partner or in combination with a dildo. Usually these times are reserved for my clit vibes, such as the Tango, rather than wand massagers, since they are usually too large and don't fit very easily on my clit when something is also inside my vagina. But, while I love my Tango, its hard material can often make it feel quite overpowering, especially if I have a sore or sensitive clit that day, and when using firm dildos together they can often pinch my labia which is frustratingly painful. I've found that the Gazelle however is the perfect alternative since it fits perfectly on my clit, has soft material so isn't overwhelming, and due to its shape is almost impossible to pinch me. Not only that, but with the aided vaginal stimulation I find I don't have the same orgasm issues as when just using it alone, and I cum hard and fast.
Now I know how I like to use it, I only have one real issue with the Gazelle. While the application is great to control the vibration strengths of the toy, sometimes if I'm into the porn on my phone or my partner and I spontaneously start having sex I would obviously much rather use the button on the toy then start fussing with setting up Bluetooth. The problem however is that the button is so goddamn tiny that it is essentially impossible to find by touch. If I can see the toy then the LED light helps me find it, but generally I have covers over me when I masturbate or use the toy during doggy style sex, and I generally have to spend at least 10 or 20 seconds trying to find the button before angrily giving up and having to adjust myself so I can find it by eye. Overall I've enjoyed this toy, but if they could change one thing please let it be a more prominent button!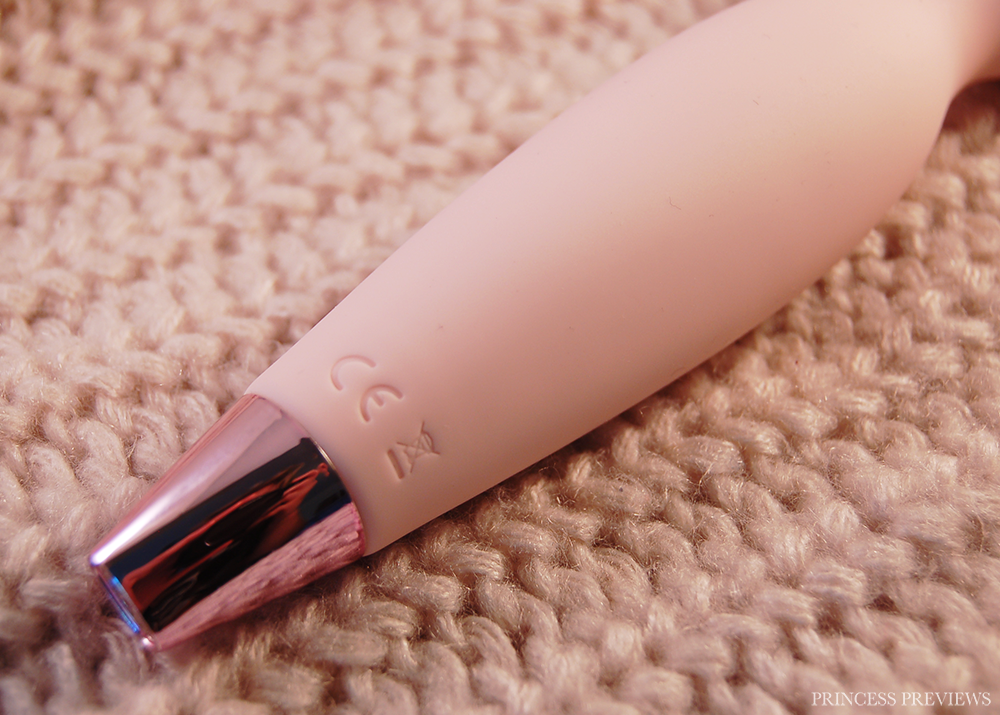 Since the IMTOY Zoo Gazelle is waterproof and completely smooth it is very easy to clean. Simply wipe it down with some mild soap or toy cleaner and rinse it under warm water. It can then be left to air dry. It doesn't come with a storage bag, however since it does not attract lint it doesn't really need one so can be left wherever you want. Since it is made out of silicone ensure to only use water-based lubricants with it.
Overall I'm smitten with the IMTOY Zoo Gazelle and it is easily one of the best vibrators I've tested this year. For only $122 AUD the Gazelle provides a great beginners alternative to the far more costly Magic Wand Rechargeable ($171 AUD) and the Doxy Wand ($200 AUD). While it is slightly more than the We-Vibe Tango ($90 AUD) I would still recommend the Gazelle over it to vibrator beginners since the Tango's hard plastic can be rather unforgiving to inexperienced clits. While most of the app was either novelty or pattern related, I did find the vibration strength slider to be the perfect masturbatory companion and I have enjoyed using it. As a whole the Gazelle is a very well designed and well priced toy, and I'm excited to see the rest of IMTOY's Zoo range once they're released.
You can buy IMTOY's Zoo Gazelle from them directly for just $122 AUD / $89 USD!
Material - 95%
Appearance / Design - 70%
Solo - 70%
Partner - 75%
Vibrations - 75%
Noise Level - 85%
App - 65%
A beautiful and rather powerful mini wand massager thats price makes it perfect for those who are new to vibrators.
I received this product in exchange for an honest and unbiased review. Affiliate links have been used in this post.