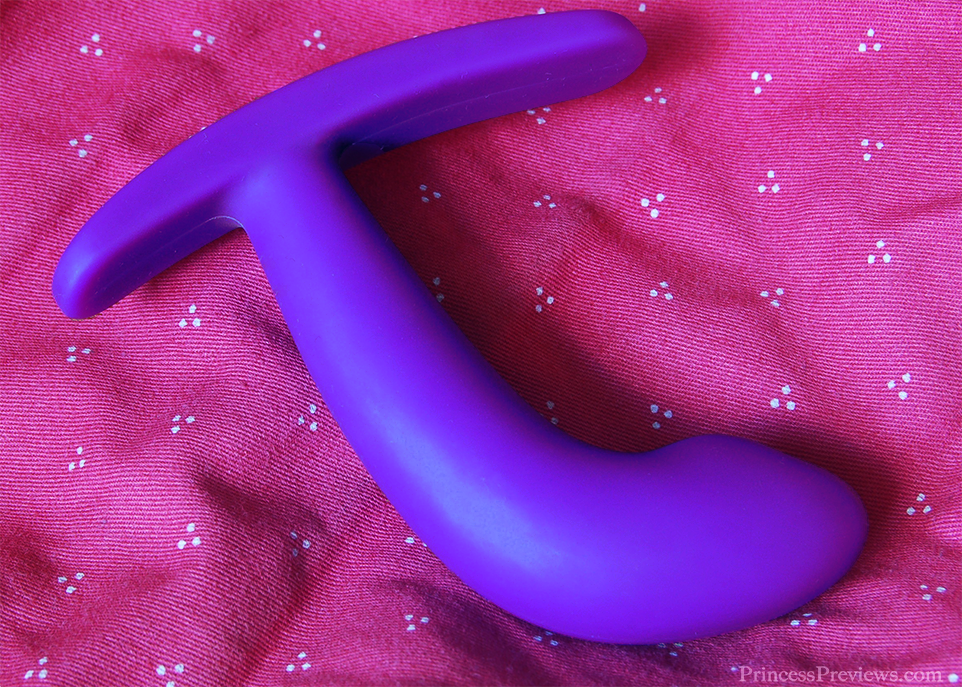 This is my second review on my quest to track down 'good quality cheap beginner's butt plugs'. My first review on the subject was a success, but it wasn't the most easily accessible plug to buy online or in stores, especially if you weren't in the UK. So I spent some time searching through Lovehoney's great selection of silicone beginner's plugs. I was presently surprised to see that the large majority of their range was $20 and under, which for me personally is a price I'm totally ok to spend on something without having to think it over very much. Out of all of them I was most drawn to the Booty Buddy since until now I did not own any curved plugs and I was super eager to give it a go.
The Lovehoney Booty Buddy is the perfect size for butt plug newbies. It is small, soft, flexible and due to its curve it doesn't have the usual thicker tapered type shape. It has a insertable length of 7.5 cm / 3 inches and a diameter of 2.5 cm / .9 inches , and is made with buttery soft body-safe silicone. It has a slight squish to it, and it is very flexible, particularly its base. A small seam does run the length of it, but this is to be expected in a cheaper toy and does not effect use in any way. It comes in two colour choices, purple and black, and has a T-bar style base. Rather than using the typical plug silhouette Lovehoney have instead combined the look of a prostate massager with a butt plug for this toy. This is pretty neat because a lot of prostate massagers I see don't actually have reasonable bases since they intend for the user to hold the toy rather than just leave it in, but I would never dare sticking anything into my butt without a proper base. By having this curved shape it allows for the plug to be able to stimulate the prostate if you have one, and if not it is still pleasurable regardless.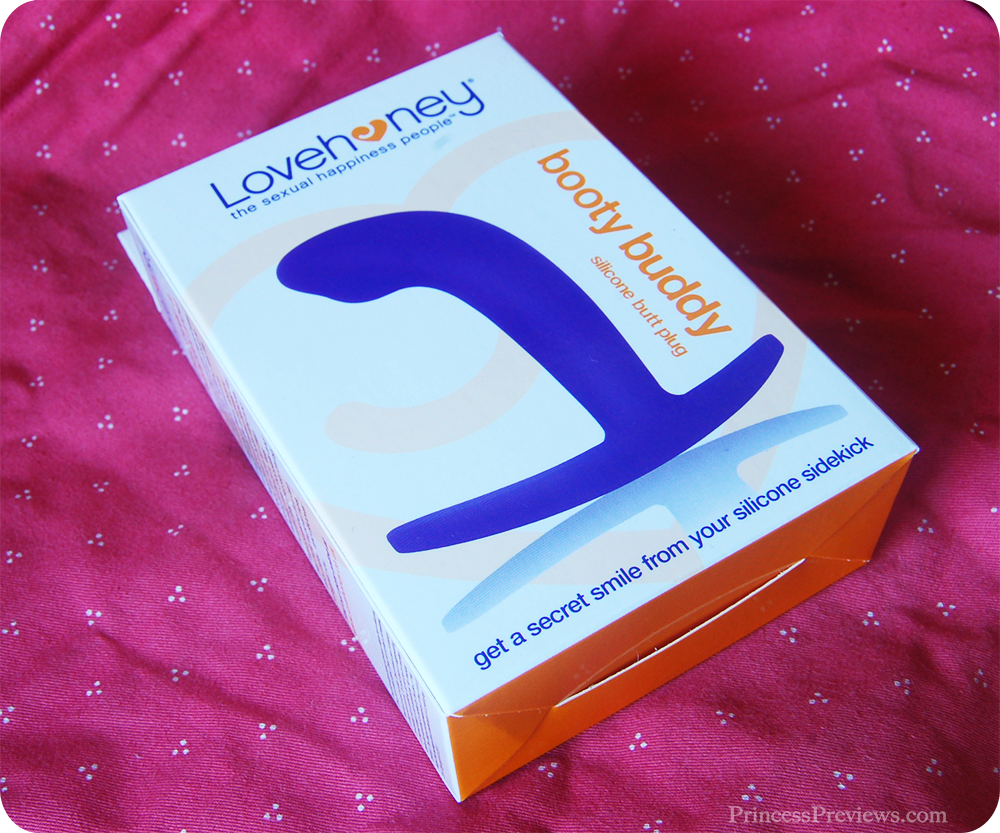 I've bought items from Lovehoney a handful of times, but this is my first Lovehoney branded product (rather than their Fifty Shades of Grey or DOMINIX lines) so I was super excited to see what the packaging would be like. I placed my order on the 3rd of April and received it on the 18th which is the usual for international product orders to Australia (although I wish they had an Australian warehouse they sent from since they are Lovehoney Australia). As usual with Lovehoney there was no mention of their company on the box and the product was just listed as a 'novelty product'. The actual packaging for the toy is really simple and nice, it kind of says 'this isn't a luxury toy but you can still trust me', if that makes any sense. It is safe for work and only one side of the packaging has a picture of the toy. Inside is a small instruction booklet on how to use the plug along with the toy itself in plastic wrap.
The Booty Buddy is by far the easiest plug I own to insert, although the method is a little different from usual. Usually with plugs you can just hold the base with one hand and push in since the length of them is straight, but for this one you must hold it on an angle to insert the curve. Since the base of this plug is too flexible to really work as a handle to push with, I've found that two hands are usually required, and you must first push on the curve to insert the tip, before turning it and inserting its full length from the base. Make sure to always use lubrication during anal play, my personal favourite lube is Sliquid Sassy.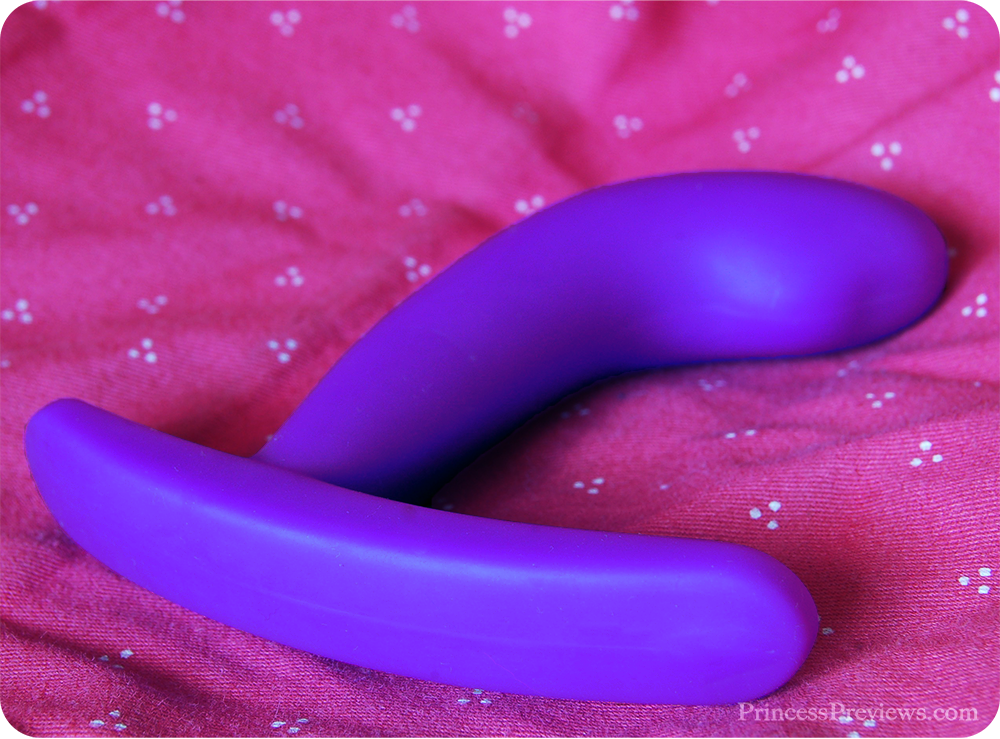 In my opinion a good extended wear butt plug is one that isn't uncomfortable or obtrusive but you can still actively feel inside you, otherwise what is the point of having it in there. I like to be constantly reminded and unable to forget about it, but not in a way that makes it annoying or painful, just a little 'hey, i'm in your butt' reminder every now and then. Usually this comes from the weight of the toy, but the size can also lend to this. I wasn't really expecting to feel this plug honestly and thought extended wear would be pretty much pointless. It is tiny and because it is made from silicone it is very light. However its curve is its saviour. It gives off an unnatural feeling that while isn't uncomfortable still remains noticeable throughout wear, in fact even more so than some of my heavier plugs. Another huge thing for me that this plug does well in regards to extended wear is its base. Everyone knows round / love heart / other cute shape bases are all the rage and the cutest thing possible to have in your butt, and I totally agree. But at the end of the day they just aren't as practical as the T-bar base that plugs like this offer. They fit perfectly with your body and can barely be felt, leaving the plug to be the focal point, rather than whatever cute crystal is on the base, which is as it should be.
One of the neat features this plug offers that I haven't heard of before is that the side of the base towards the perineum is longer in order to create further sensation and pleasure whilst wearing the plug. Sadly this did nothing for me in terms of pleasure whilst extended wear or masturbation/sex. In fact I found it more frustrating than stimulating because it actually covered the bottom of my vaginal opening. This'll differ between people because everyone's genitals are a bit different and I suppose I just have a short perineum, but for me it became my biggest fault for this toy. At first I worried it would interfere during sex or masturbation, however luckily it can just be moved to the side without too much worry. Other than this it wasn't too much of an issue, however I would imagine it would be far more frustrating for someone with a scrotum since it would poke into them. While it didn't work for me, I still like the idea though and I'm sure it would work for lots of other people.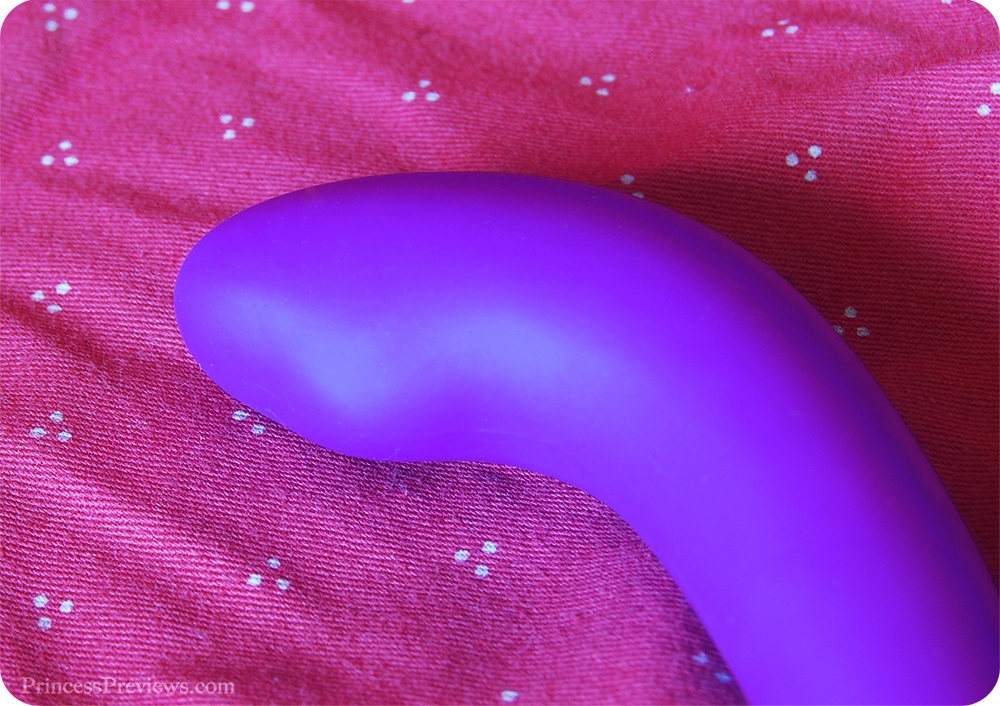 I absolutely loved masturbation with this plug. I have a pretty small vagina, so if I have too large of a butt plug in it can be hard to insert anything into my vagina or uncomfortable if I do. This plug is small enough though that it doesn't really interfere with what I put into my vagina, instead all it does is push my dildos towards my g-spot, nice! Rubbing dildos against the curve of the plug also gives off a great feeling, and all in all it completely increases stimulation while I'm masturbating either with a dildo or with just clitoral stimulation. As for sex it is a similar story, plus my partner gets the increased pleasure from the plug on his penis too, it's win-win!
Since this plug is silicone and waterproof cleaning it is not a problem. Just use toy cleaner and warm water on it after use, and to sterilise you can wipe it down with a 10% bleach solution. The silicone that is used on this toy is a lint magnet though, so consider cleaning it before use as well if particularly dusty. Since the toy does not come with its own bag and the packaging isn't reusable I would recommend storing it in a zip lock bag in order to try and keep it clean. Since it is made from silicone also remember to only use water based lubricant with it, or perform a spot test beforehand when using alternative lubes.
Overall this is a solid butt plug that I would be happy to recommend to beginners and experienced users who are looking for something different! I think it's the perfect size for someone who is new to anal play, and plus they get the added fun of the curve for their g-spot or prostate. I'm so happy that Lovehoney had this available for such a low price, plus it is made from good quality silicone. For me its curve really makes it stand out in my toy box, so I'll definitely be using it again soon.
You can get the Lovehoney Booty Buddy for just $19.95 AUD / $12.99 USD direct from Lovehoney!
Material - 100%
Appearance - 80%
Solo - 80%
Partner - 80%
Extended Wear - 85%
A good quality and reasonably priced butt plug that is well suited for beginners, while also being able to stimulate the G-spot or prostate.
Affiliate links have been used in this post.