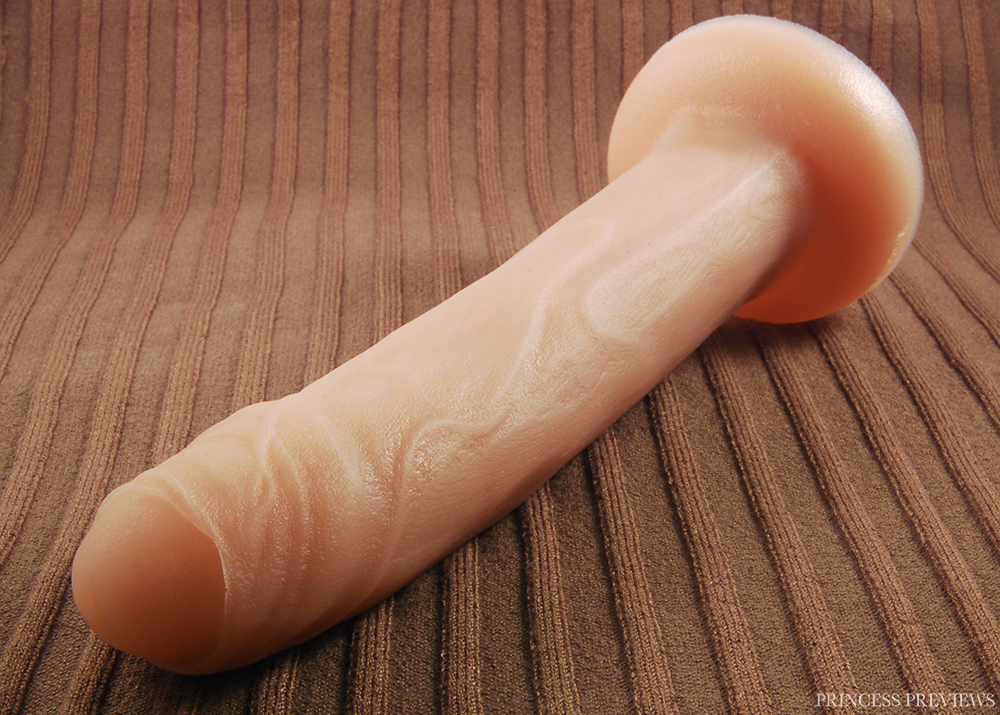 In the sex toy industry, and as with most industries, there are the large brand name companies with huge product ranges and luxury packaging that can be found at practically every store, and then there are the smaller independent manufacturers who hand-make their products and focus on quality over quantity. Both are good and I think a mix of these two styles are important, especially since it is usually the larger companies who can afford to create more entry-level priced collections. However, I have so much more respect for the little guys who put so much love and care into each of their pieces, and basically put their financial (and sometimes personal) lives at risk just to help create great quality sex toys for us all. I want to support these sorts of companies as much as I can, but unfortunately they can be hard to access here in Australia when none of the larger retailers want to stock them. So this is why when I found The Slinky Minx  and was given the opportunity to review the New York Toy Collective Ellis that I was so ridiculously overjoyed.
I was introduced to The Slinky Minx by Emmeline Peaches as part of a #TeamAmazeballs collaboration. Narelle, the wonderfully kind and gorgeous women who runs it, originally started it as a way to make FTM packers more accessible to the Trans and Gender Queer community in Australia. From there it has evolved into a sex- and body- positive, ethical and gender neutral sex store which solely stocks body-safe products with a particular flair for independent artisan brands. They sell some of my favourite brands that I previously haven't been able to get in Australia without high shipping costs, such a Godemiche, Crystal Delights, New York Toy Collective, Hole Punch Toys, and Chakrubs, as well as some of the usual brands like Tantus, Fun Factory and We-Vibe. They also stock lingerie, bdsm / kink gear, gender expression gear and an awesome range of lube and kinky greeting cards. Plus Narelle personally makes a stellar range of buttons and she gift wraps all orders beautifully. Flat-rate shipping within Australia is $11 AUD and orders over $150 AUD are free, plus they do ship worldwide.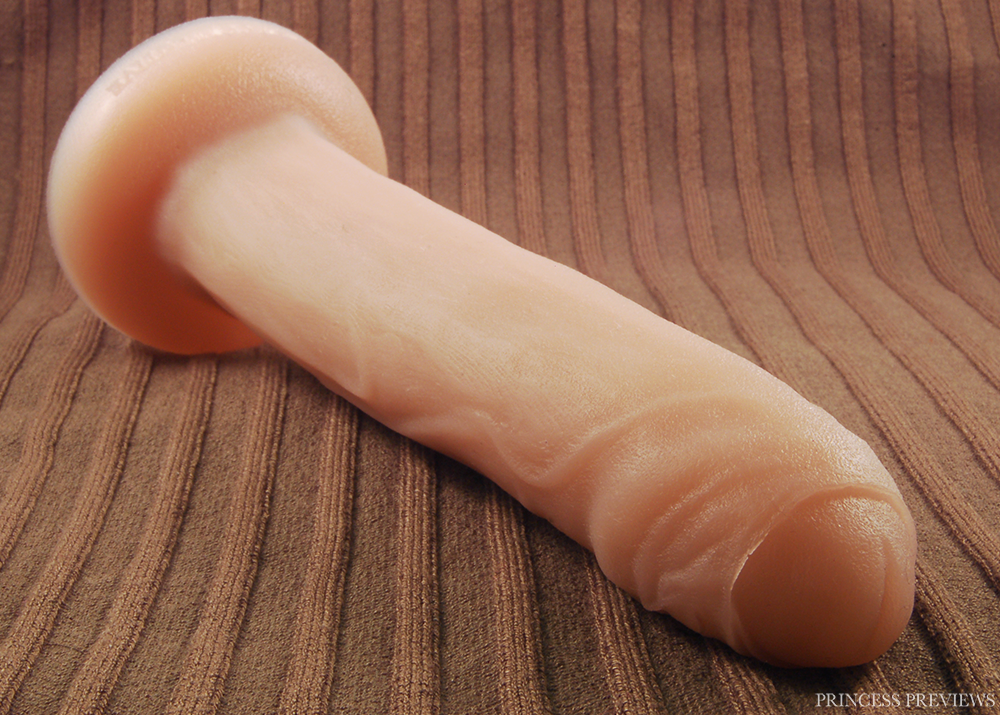 New York Toy Collective is a brand I have had my eye on for years now. Based in the US this independent toy store has a focus on sex-positivity and gender expression style products. They have a great quality range of realistic silicone dildos and packers, plus sell other accessories too such as harnesses. They are also the first and only company to use 3D scanning technology to be able to create sex toys modelled after customisers own bodies.
When I was offered to review one of The Slinky Minx's products it was certainly a hard decision, but it didn't take long before I felt drawn to New York Toy Collectives impressive range. Again choosing one was difficult, but ultimately the Ellis won as its specs and design was the most ideal for my body preferences. The Ellis comes in two styles, one is single density and has a hole for a bullet vibrator such as the We-Vibe Tango, while the other is dual density and comes with a suction cup. Since I adore dual density silicone (silicone that has a firm core and a soft outer layer) this was an obvious choice for me, plus this makes it my first suction cup dildo. The toy itself is very beautiful and realistic, and even has a uncircumcised head similar to my Tantus Uncut #1 which I just love on dildos. Mine is in its beautiful Caramel colour, but it also comes in three other shades (Cashew, Hazelnut and Chocolate).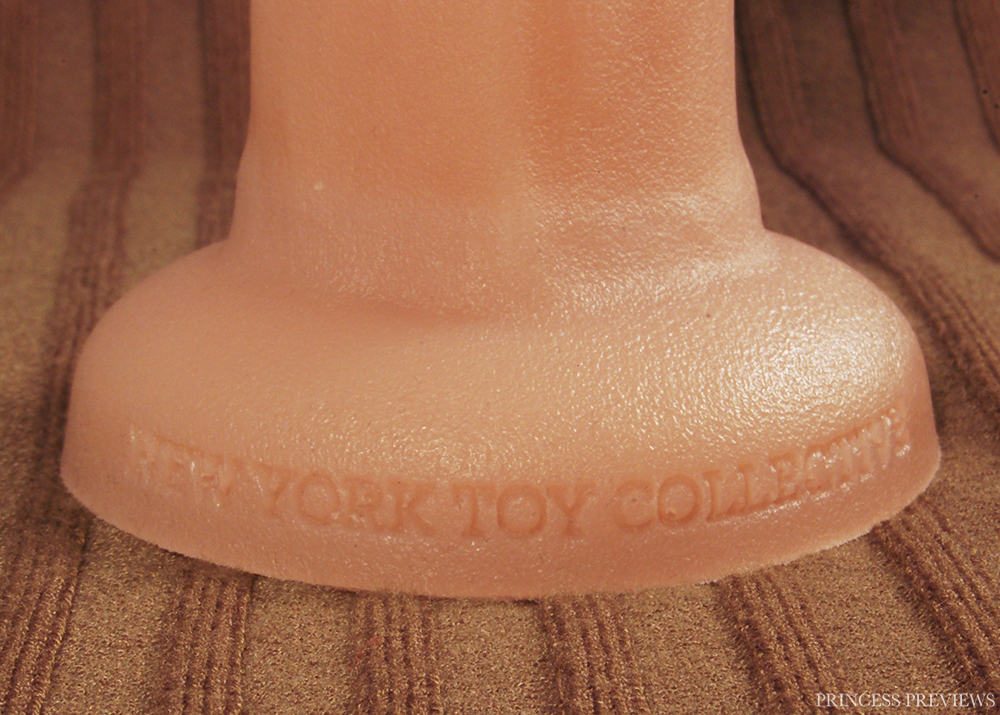 Ellis is 17.7cm / 7 inches in insertable length and 3.8 cm / 1.5 inches in diameter which I find a relatively comfortable size. Compared to the Tantus dual density silicone I find the core a lot more prominent to the touch, maybe because the outer layer is thinner or softer, but it still feels very realistic. Plus the head of the toy contains no core, so is super squishy and this also helps with insertion. Despite the core the toy is still very flexible and can be folded over itself. The silicone used is different to any I have felt before since it has an almost grainy feeling that makes it tacky to the touch and very lint attracting. The foreskin does not retract, but unlike the Tantus Uncut #1 it does actually have a small ridge rather than just being purely a aesthetic addition. I have tried the suction cup a few times and it seems quite stable, however since using toys against walls isn't really my jam I haven't tested using it like this. It has a flared base which features the company name, and because of this the toy is also anal safe and harness compatible.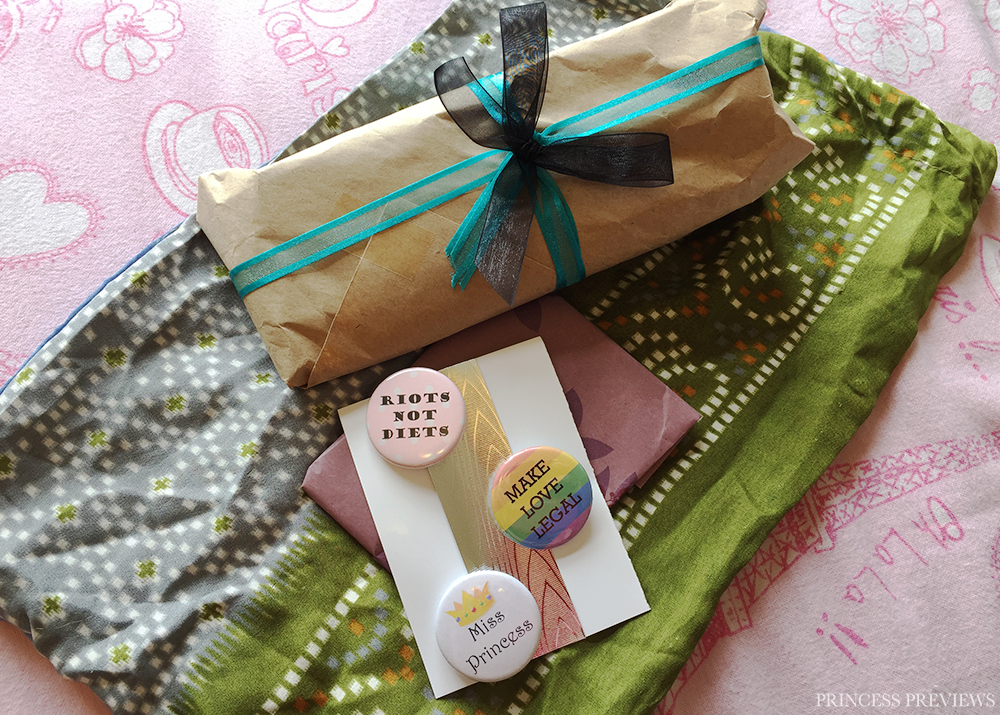 My order was placed with The Slinky Minx on the 9th of December and I promptly received it by the 12th which was fantastic considering it was during the Christmas period. The postage packaging was discreet and featured no mention of what company it was from or what was inside. Upon opening it I was presented with Narelle's gorgeous gift-wrapping, and for a little while I wasn't sure whether to open it then or put it under the Christmas tree since it would have certainly been the best wrapped present there. I also found three badges that Narelle had decided to send me which I adore, as well as the most beautiful hand-made drawstring storage bag ever. The fabric is so smooth to touch and both sides are different, with one being more green while the other is blue. Little personal touches and surprises like this are really what keep me coming back to the small retailers rather than the larger ones. When I finally decided to open the wrapping (I couldn't wait till Christmas) I found the Ellis in its NYTC packaging. This is just a very simple zip lock bag which has a sticker on the front showing the branding and indicating which NYTC toy this is. While it is nothing special I find this packaging a lot more worthwhile and ecological than most since I usually use zip lock bags for storage, so this is one I can actually keep rather than throwing out the packaging and having to use one of my own zip lock bags.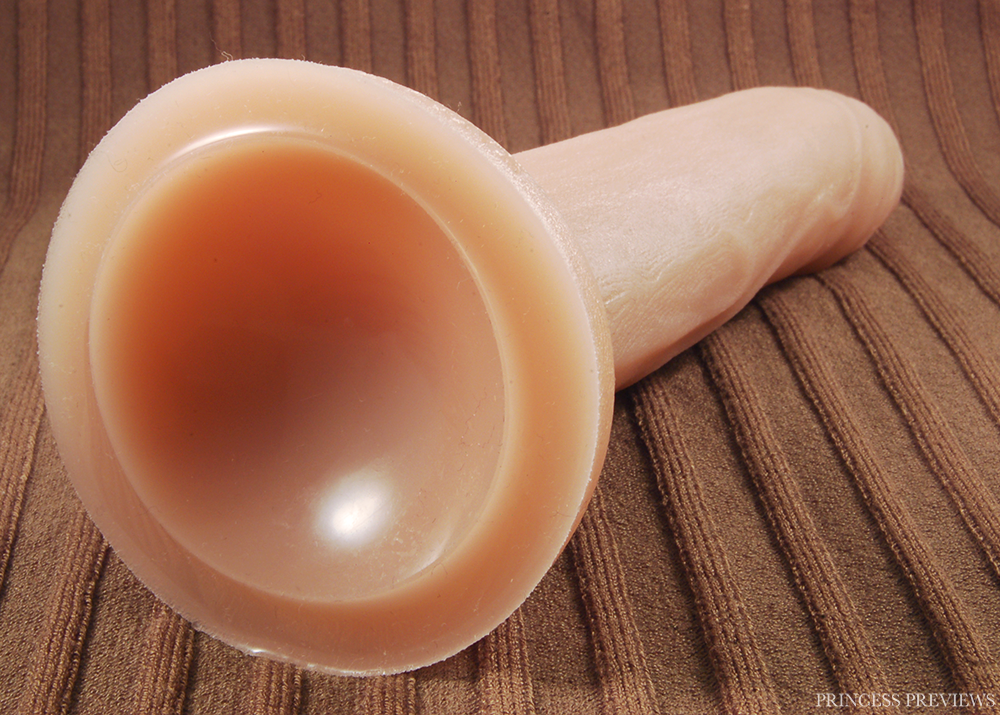 I find the Ellis relatively easy to insert without having to warm up first due to its size and squishy head, however it does require a fair bit of lubricant due to the grainy texture of the silicone. Initially I can definitely feel both the texture of the silicone and the foreskin, although it almost gives off the feeling it is 'itching' at my vagina which can be quite uncomfortable but does fade away after some more use. After this I find that it just feels very natural and realistic, and it has that sort of 'it just feels right' quality that only some of my other toys have that I can't really explain. I've found that its long straight shaft and squishy tip are perfect for stimulating my A-spot, and while it doesn't give me some of the crazy sensations the Tantus Uncut #1 and Gary do, it is still a very nice feeling and paired with my We-Vibe Tango can give me some powerful orgasms. Since it is a lot less intense than some it might also potentially be a good pick for A-spotting beginners. I also really enjoying thrusting with this toy and I find that the stimulation of this is added to by the texture from the foreskin which I love.
To clean the Ellis after each use just use some soap and warm water to scrub it down or place it in the dishwasher, but for a more thorough clean that will also sterilise it, important if you are switching the toy between partners or orifices, you can boil it for 3 minutes. After this leave it to air dry before returning it to it to your storage solution, which for me is the zip lock bag it came in. Since it attracts lint you might also need to give it a quick wash down before each use. Since this toy is made with silicone only use water-based lubricant with it.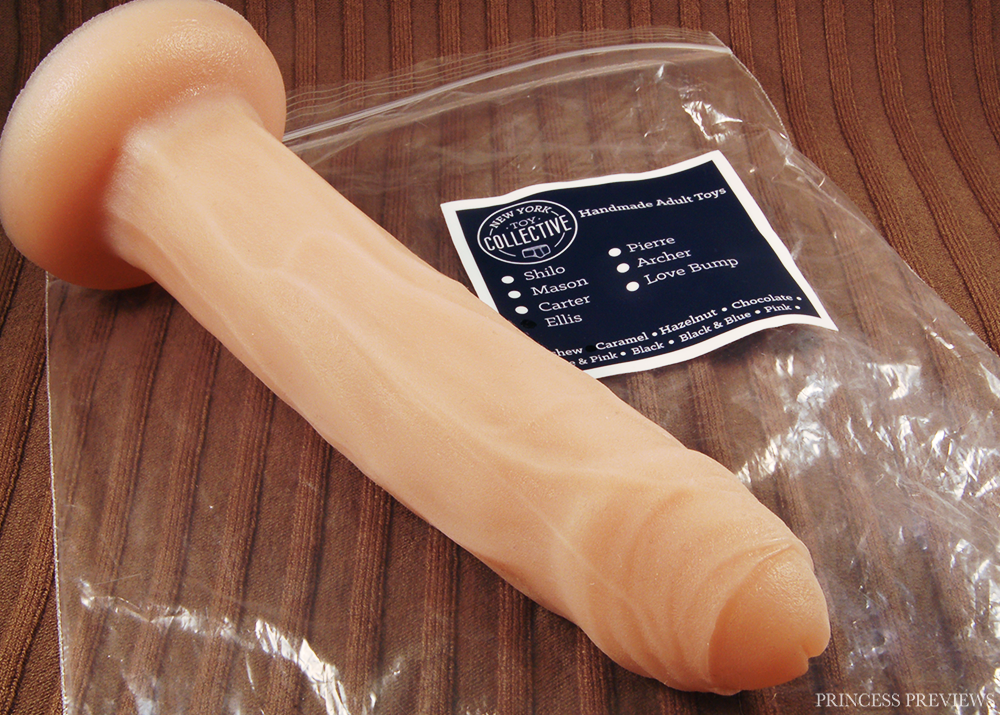 In conclusion I really enjoyed testing the New York Toy Collective Ellis and it is a more than worthy edition to my collection of realistic silicone dildos. While it didn't have any huge 'wow' factor, it remains just a really great quality and well-made dildo that I absolutely love using and will continue to do so. I love the feeling of the dual density and could squish the soft tip for hours, plus insertion is easy and can even be used as a warm up toy for my larger ones. Its A-spotting abilities are on par to some of my best toys and it just feels damn good to have inside me. Both New York Toy Collective and The Slinky Minx are amazing independent companies that are doing marvellous things in the industry and I can't wait to try more of their products in the future.
The Slinky Minx no longer stocks this product, but you can get yourself a New York Toy Collective Ellis directly from New York Toy Collective for just $170 AUD / $129 USD!
Material - 90%
Appearance - 100%
Solo - 75%
Partner - 70%
A good quality dildo which feels great in use and can stimulate my A-spot well.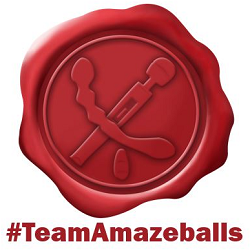 I received this product in exchange for an honest and unbiased review. Affiliate links have been used in this post.