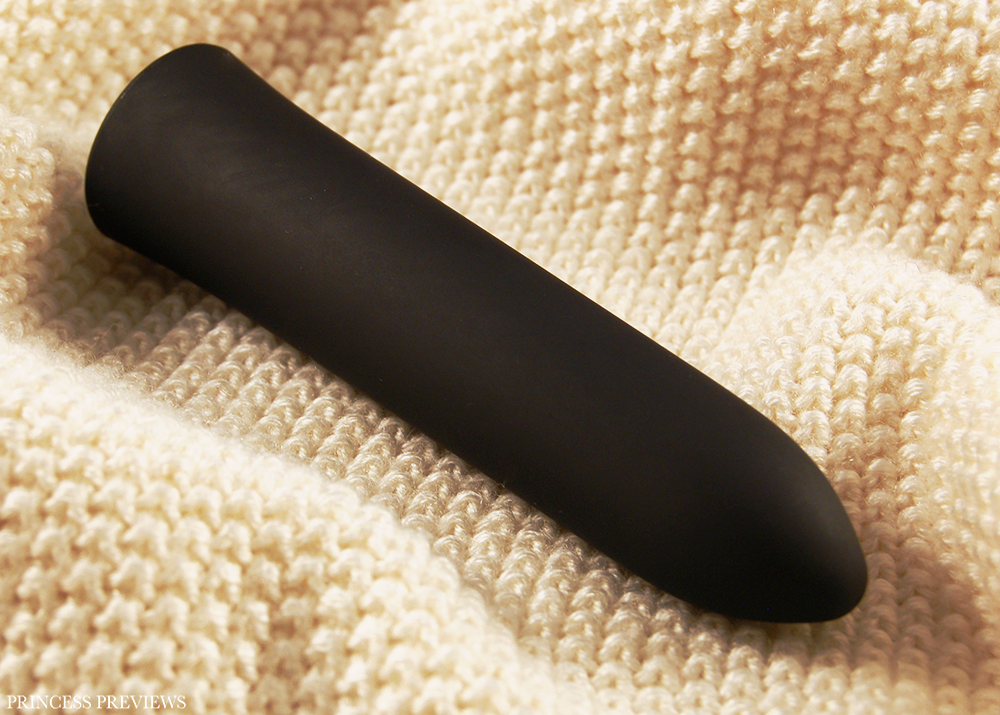 I've seen the Nu Sensuelle Point around for awhile, and it has always peaked my interest. If you know your sex toys, you'll probably notice that while this is essentially just a generic bullet style clit vibrator, it also looks a hell of a lot like the We-Vibe Tango, which just so happens to be one of my all time favourite sex toys. The perks of the Nu Sensuelle Point over the Tango though? Well, it is cheaper, it has more functions, it has a charging stand (instead of the Tango's frustratingly bad magnetic charger), and it is designed in Australia (you know I love supporting local manufacturers and retailers). Plus, I've heard from other bloggers that its vibrations are pretty good too, so it has definitely been on my watch list for review items, especially since I always love to find cheaper and local alternatives to toys for recommendation. So when Femplay, one of my blog sponsors, recently offered me a few toys to review and I noticed the Nu Sensuelle Point on the list, I knew I just had to give it a go.
The Nu Sensuelle Point is a classic bullet vibrator. It does look a lot like the We-Vibe Tango, but this is just as they are both just such simple designs, and the Tango is just so massively popular in the sex toy world. However, since the two are so similar I will likely be comparing them a lot in this review. The Point is a little larger than the Tango, with a length of 9.2 cm / 3.6 inches, and features a tapered tip, rather than the Tango's more lipstick style shape. It is made with a hard ABS plastic like the Tango, but it has been twice dipped in silicone which gives it a silky smooth feel that doesn't seem as abrasive as the Tango. It comes in black (which is what I have), pink, purple, silver and tiffany blue, which is a pretty nice range of colours for a toy to come in. On the bottom of the toy is the connectors for charging, as well as a single button which can control the vibrations, of which there are 20 functions. The toy is USB rechargeable, and comes with its own charging stand to make things just that little bit more convenient and stylish.
Originally I believed that this toy was not at all waterproof, as that is what it says on the packaging. This was a major issue for me, after all, what toy isn't waterproof in 2017? It was also one of the biggest differences between it and the Tango. However, since publishing this review I have been contacted by fellow reviewer Tess Tesst to let me know that they have been in contact with Nu Sensuelle and that this toy is indeed waterproof. I'm still pretty weary of it since I like this toy a lot and don't want to break it, but it seems that there is definitely some miscommunication on the packaging.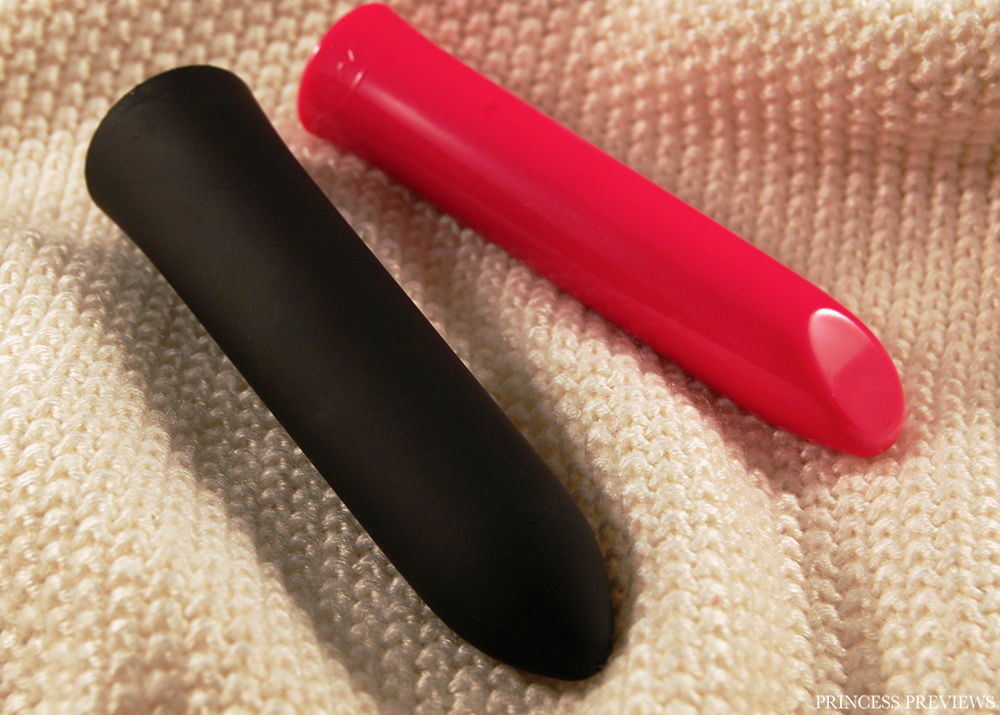 Since this is my first time reviewing a Nu Sensuelle product and an item from online retailer Femplay, I also just want to give them a quick overview. Nu Sensuelle is an Australian based brand, who design their products here and manufacture them in China. They make a huge range of electric sex toys, such as vibrators, cock rings, and bullet vibes. Almost all of their products are made of body-safe silicone, although their range of cock rings that feature SEBS as their material are most likely not body-safe so caution is advised. You cannot purchase their products directly from their website, but many online and physical stores stock them. The product was kindly provided to me by Femplay, who are an Australian retailer who have been around since 2002, and I am so happy to be working with them. They have a massive range of products and stock some fantastic brands, although be careful to stick to the body-safe range since not all of their stock is made with good materials. They also offer fantastic pricing, and will price match if you find products cheaper elsewhere. They only ship to Australia, so I'll provide an alternative store for this product for my international readers below.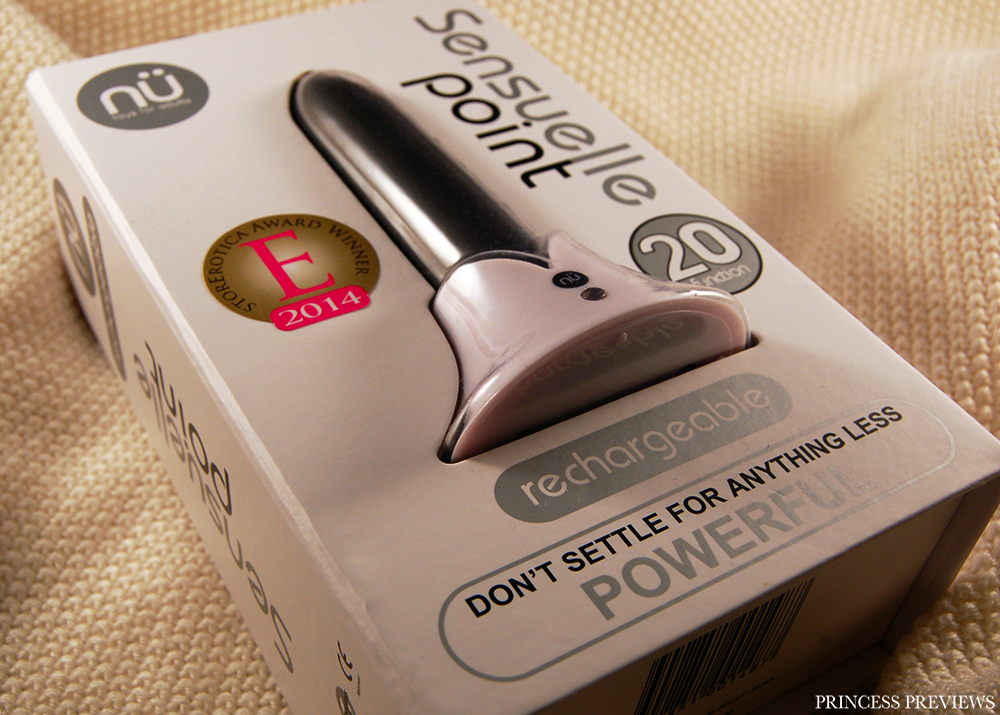 My order with Femplay for the Nu Sensuelle Point was placed around the 27th of June and I promptly received it on the 3rd of July. The package was completely discreet, with no mention of the sender or what items were contained inside, which is great if privacy is a concern for you. The packaging for the Point itself is simple. It is a basic non-graphic white box featuring information about the toy on it and a clear plastic insert to show off the toy. It can then be opened very easily as the back of the box is only attached magnetically, and this will fold open to reveal the toy. This style of packaging is pretty cool since it means the box can be easily reused for storage. However, since it is quite bulky Nu Sensuelle have also included a branded drawstring bag for an alternative storage option. Inside the box is the toy, storage bag, charging stand and cord, and an instruction manual which includes a one year warranty.
Charging the toy is made simple due to the charging stand. Just plug the stand into a USB port with the charging cable, and then insert the toy in so it is standing in an upright position. You may need to twist it a bit until the the metal prongs on the toy are matched with the charging stand, at which point a blue light will begin flashing on the stand. Charging should take 2.5 hours which will give you around 60 minutes of play time, and the light will remain constant to indicate that it is done. Nu Sensuelle recommend charging for 60 minutes prior to 1st use, and to charge the product every 1-2 months to protect its battery life.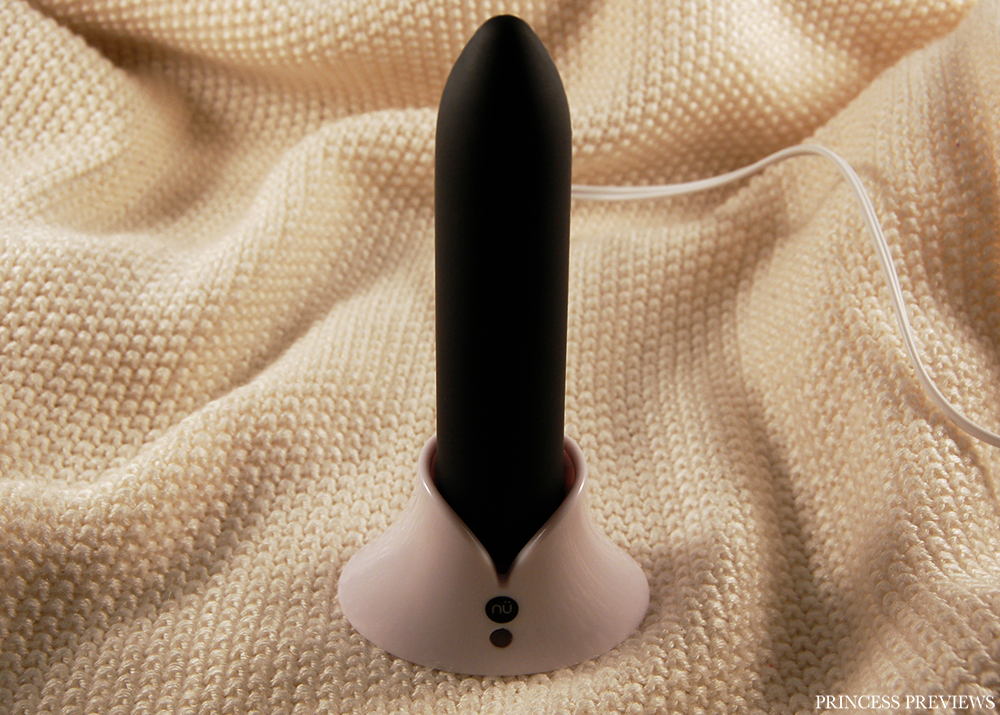 The button on the toy is the same style as the We-Vibe Tango, but with a big difference: while the Tango only features eight vibrations, the Point boasts twenty, only three of which are steady vibrations. Now, I've complained on more than a few occasions about the excessive amount of patterned vibrations on toys, but I think this is a new extreme. Thankfully, Nu Sensuelle redeemed themselves from this by having the toy always start back at the lowest steady vibration after being turned off. Had they used a similar function to the Tango, where the toy remembers the speed you turned it off on, it would have been hell to use, so I'm really glad they thought this through. This means that when you first turn the toy on it'll start off with the three steady vibrations, before moving onto the 17 pattern modes, and then it'll turn itself off after level 20. Alternatively, you can turn it off by holding the button down for 2 seconds, and when it is turned back on it will begin again at level 1. This means if you are using it for steady vibrations only and want to reduce the speed you can just turn it off and on again, rather than having to flick through the 17 pattern modes every time.
It was clear as soon as I turned this toy on that it was on another level to most clitoral vibrators I review. The vibrations felt powerful and rumbly, very reminiscent of the fantastic vibes of my Tango. Upon comparing the two it is hard to tell if one is stronger than the other, they both seem pretty much the same in strength, however it is obvious that the Tango is slightly more on the rumbly side. The feel is also slightly different, due to the hard plastic of the Tango, compared to the silicone coating of the Point. Overall though I was very impressed, it is not often I come across a toy that can hold its own against the Tango.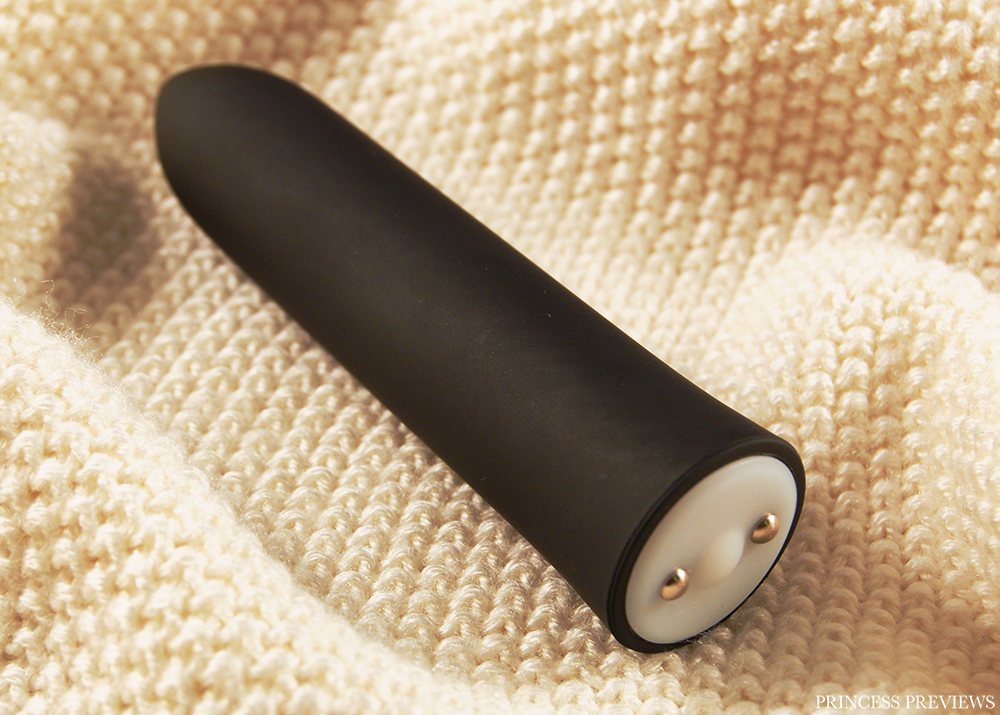 I tested this toy alongside a few internal products, such as the Tantus Vamp Super Soft, and something happened that I don't often experience. Usually when I review clitoral vibrators, even if I like them, I can't wait to switch back over to my Tango when their testing sessions are done. But with the Point not once did I feel the need to grab my Tango instead, which was crazy! In fact it was easier to use these internal toys with the Point, as one of the downsides to the Tango is that its hard plastic always catches my vulva uncomfortably against my dildos, yet the Point's silicone coating eliminates this! It also had a less intense feeling in general, while still being just as stimulating, and I really enjoyed this. The only downside I found was that it seemed to have more overall vibrations than the Tango's, which are more centred in its tip, which sounds good but results in my hands going numb pretty quickly, which is certainly something I did not enjoy. It is also slightly louder than the Tango, and this may be an issue if you were hoping to keep its use discreet.
As another common use for bullet vibes is using them in compatible dildos and butt plugs (the ones that have holes in the bottom so they can become 'vibrators'), such as the Tantus Echo and Rocks Off Butt Quiver, I decided to test the Point out like this too. It was certainly a tighter fit than the Tango, and I found lube had to be used in order to fully insert it. However this did work alright and certainly makes a better alternative to the cheap bullet vibes included in those sorts of products.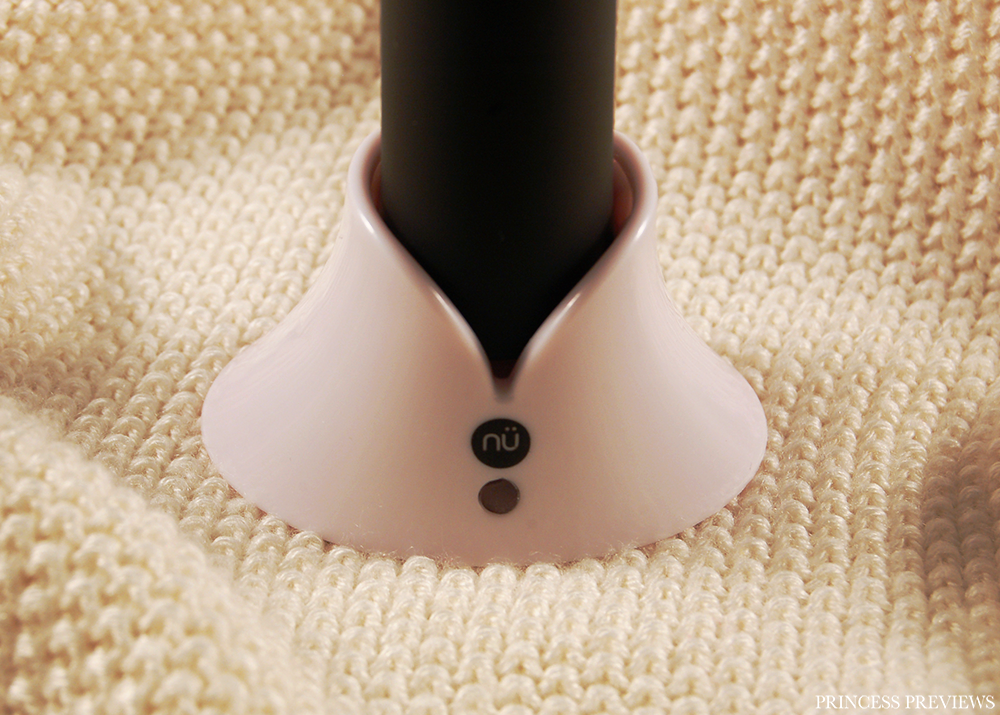 Since the Nu Sensuelle Point is made with ABS plastic and silicone it is relatively easy to clean. Just give it a wipe down with warm water and a mild soap, before rinsing and leaving to air dry. After this you can return it to storage, either in its box or storage bag. The toy is compatible with both water and oil based lubricants.
Overall I am totally surprised by just how much I love the Nu Sensuelle Point. I guess I didn't really expect something could actually beat my We-Vibe Tango, but this came pretty damn close. In fact, my Tango is actually dying and the battery is running out, so there is a good chance that this toy will become my Number 1 very soon. Right now the only points that make me prefer my Tango is that the Point can numb my hands during use, and that I'm concerned about just how waterproof it actually is. The waterproof issue is certainly the more important of the two, I often use my Tango in the shower or bath, and it makes cleaning far easier if I can throw it in the wash with the rest of my toys. I'll probably get bored of avoiding putting it in water soon and try it out, but until proper confirmation of it being fully waterproof is made by Nu Sensuelle then you'll have to try it at your own risk. But other than that it is honestly on par with the Tango, a statement I never thought I'd make. However the most important factor here is that it is around $30 cheaper, which is a big deal! You'll have to make your mind up which toy you think is better suited to you (cheaper, easier to charge, less abrasive and more patterns vs waterproof, more rumbles, easier to hold, more steady speeds, quieter and fits easier in compatible products), so I hope this review helps equip you with the knowledge to do so!
If you are in Australia you can buy the Nu Sensuelle Point Bullet from Femplay for just $69.99 AUD!
For everyone else you can buy it at Peepshow Toys for just $49 USD!
Material - 100%
Appearance / Design - 55%
Solo - 85%
Partner - 90%
Vibrations - 90%
Noise Level - 60%
A powerful and rumbly vibe, but is let down by not being waterproof.
I received this product in exchange for an honest and unbiased review. Affiliate links have been used in this post.