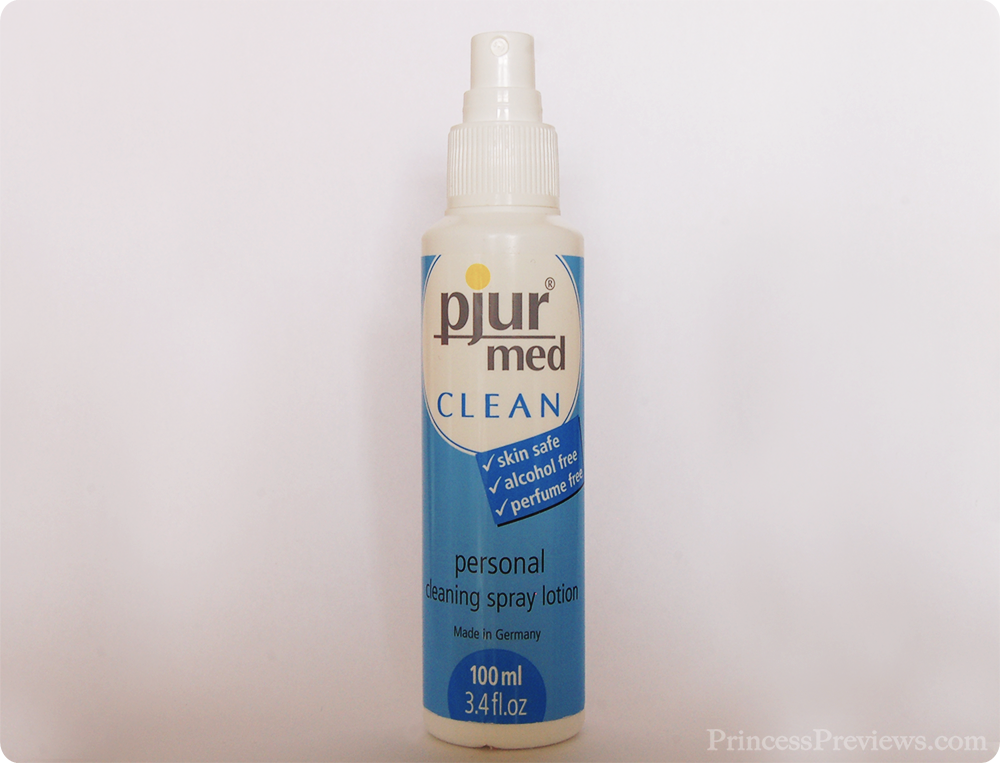 I can't say much about cleaning spray in a review, but nonetheless I wanted to give a quick shoutout and spotlight to my current favourite personal cleaning spray lotion, the Pjur Med Clean Spray.
I purchased it when my previous toy cleaner started to run out, and absolutely adore it. I picked mine up from Tantus, but you can buy it from various other sex toy retailers, as well as their personal website, so it is easy to just throw in your cart at the end of a haul. It's skin safe, hypoallergenic, alcohol and perfume free, meaning it can provide a hygienic, yet safe and gentle clean to your toys. After all, you want to make sure what you are literally putting inside you is clean but most of all safe.
You can only buy it in 100ml, which as far as I'm concerned is its only flaw. I only received mine in June and have already almost run out (I will of course be buying more), however keep in mind I use sex toys often and in large quantities so you probably won't go through it as fast as me. You can also buy it in moist wipes but I far prefer the ease of a spray on cleaner over wipes.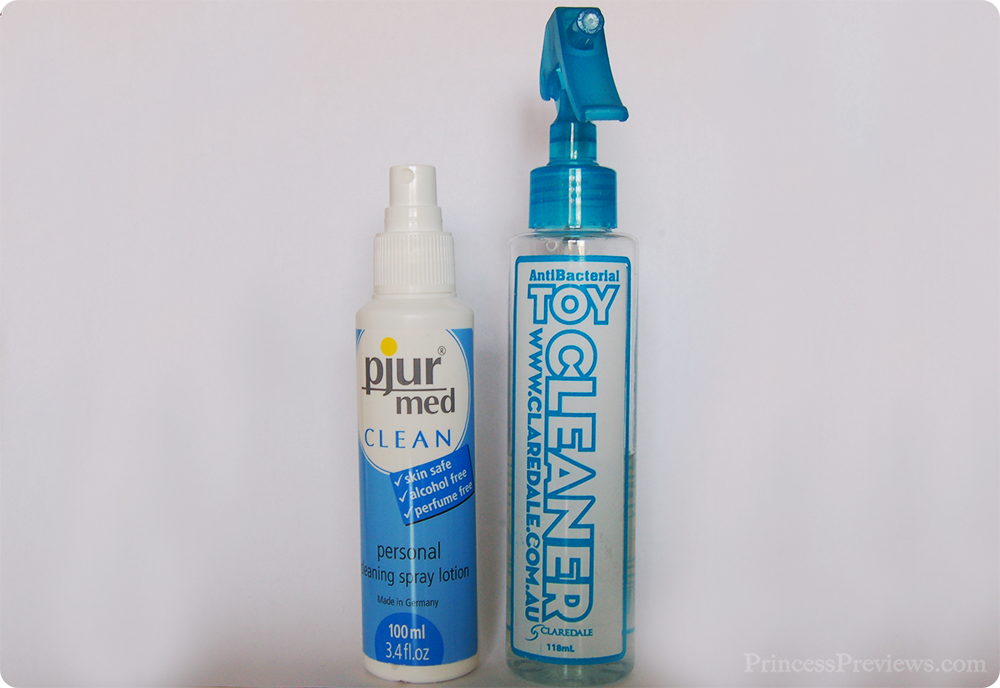 The Pjur Med Clean is very discreet, with no mention of sex toys on the bottle. It is intended as a skin and toy cleaner by Pjur, but if I didn't know Pjur was a pleasure company before buying I probably would have assumed it was just an all purpose spray that also just happens to work for toys. I love this fact immensely because if you take one look at my old toy cleaner that I bought forever ago at a sex convention you can see it is the complete opposite. Since I use my cleaner so often I usually just leave it on the side of the bathroom sink, and since I live in a share-house being discreet is always preferred!
I love spray cleaner because it requires basically no work. I usually clean my toys in mass, and this means I can just give them all a quick spray over without having to worry about getting out wipes (I would run out so fast) or using foam cleaner. Pjur Med Clean is meant to not need to be rinsed off, but since my toys get pretty dirty, I always give them a good wipe down and rinse once I've given the spray a few minutes to work its magic.
Anti-bacterial spray cleaner is the easiest and most convenient way to clean toys, and can be used 99% of the time. However, please make sure to be wary if you have a toy that isn't waterproof since you may need to use alternate cleaning methods, and for toys with high detail you might need to use a toothbrush to remove any build up in hard to reach areas. If you want to give a toy a higher level of clean (recommended to do every once in awhile) make sure to sterilize it. This is also required if switching toys between partners or between anal and vaginal play. Sterilization methods will depend on the toys material, but most toys can be either boiled for five minutes, put in the dishwasher or wiped down with a 10% bleach solution. Please make sure to check the best methods to clean your toy first.
You can buy your own Pjur Med Clean Spray from Tantus for only $17.78 AUD / $12.99 USD
Affiliate links have been used in this post.