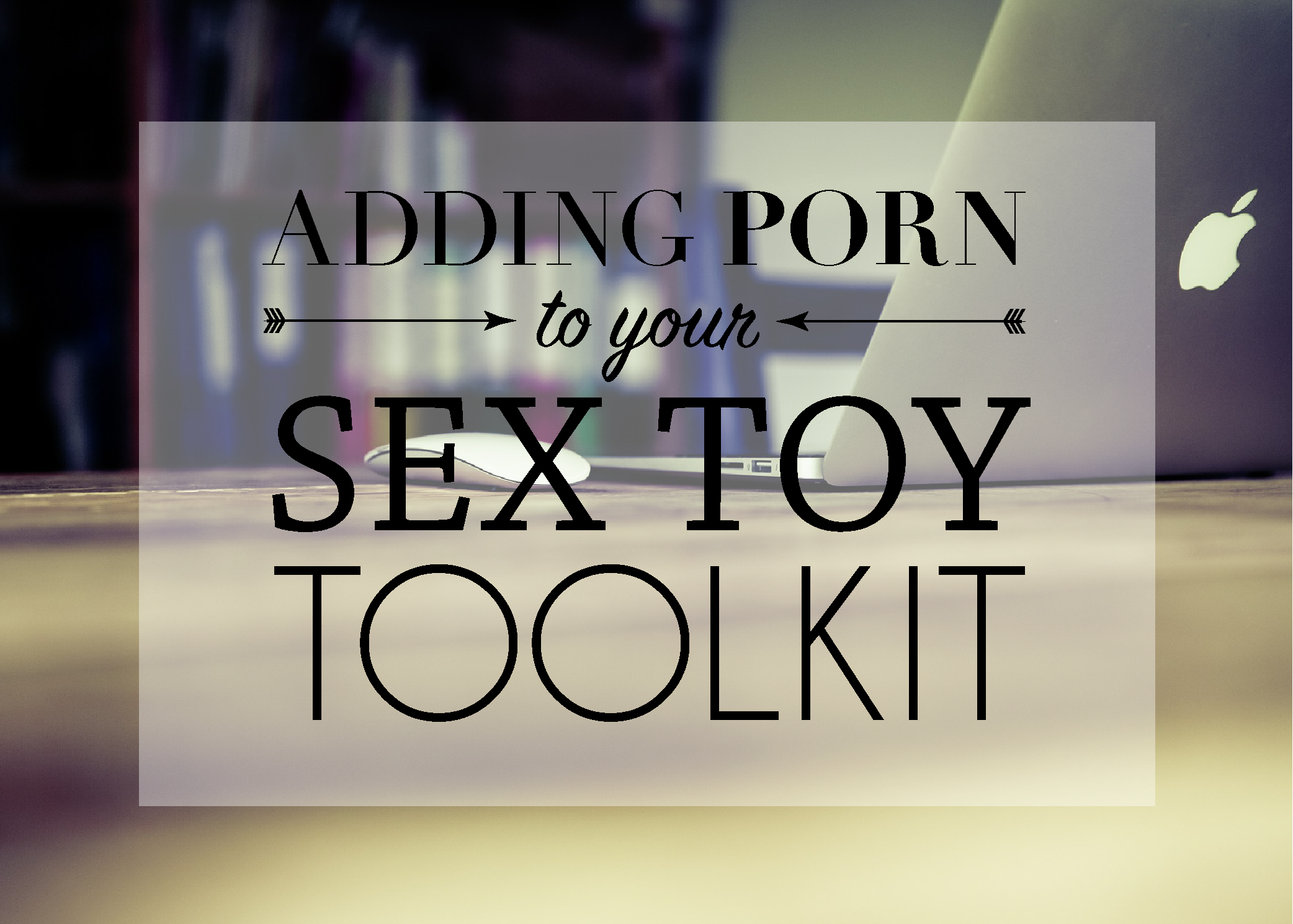 One of the things I encourage most and try to provide on this blog is education about sex toys. While it should be as easy as walking into your local sex shop (which should be friendly and inclusive), and picking up whatever you fancy (because everything is body-safe), and then taking it home to properly use right off the bat (since you have had a proper sex education), the chances are that this is not the case. Good, inclusive, and ethical sex stores are still a rarity, and non-body safe toys are still made in the bucket-load. Sex education is minimal, and I highly doubt there are many schools that include anything about sex toys, or possibly masturbation at all, in their teachings. But, if you have found my blog and are reading this, it is likely you've already began learning about what brands are good and what materials are safe. So, today I want to talk about what happens when you actually buy the toy, and are then left wondering how exactly you are supposed to use it.
When I turned 18 I went to my first sex convention with basically no prior knowledge of toys or kink items. Other than the self-explanatory items like dildos and basic vibrators, I had no idea what anything was or how to use it, and it was all very daunting and overwhelming. Even though my inexperience was completely understandable, and I'm sure the vendors would have been more than happy to explain things to me, I felt anxious and embarrassed to ask. Coming home I continued to feel this way, not knowing what or how to Google to get the answers I wanted, so for a long time I went without them. I found through watching porn however, that those questions slowly began to be answered, and it is what eventually led me to where I am today. These days I know how to use most toys (although BDSM and kink gear still feels like another world to me), but I still occasionally get items where even I'm googling for answers on how to go about using them. There are sites like my own that offer instruction and guidance, such as my Butt Plugs for Beginners post, but not everyone, myself included, can learn from just text.
Now, of course there are also instructional videos out there too, which is a great resource, but if you don't know where to look to find these it can be difficult. Furthermore, if you really need to see something in use, watching someone describing how to use a dildo without actually doing it probably isn't going to help much. So for me this is where porn can step in. Porn provides a massive resource that is right at your fingertips and easy to find, and for visual learners this can be a perfect solution. Sites like Smut6.com offer thousands of videos, including a large range depicting sex toys in use. The chances are they won't explain how to use the toy, but instead will jump right into showing you exactly what you can do with the toy and how. Most porn is essentially an advanced use of sex toys, so while you shouldn't expect to be able to fit that huge anal plug straight away like they can, it'll give you an idea of what you could eventually do.
This is even more true with any kink or BDSM related products or activities you are interested in learning more about. From spanking to bondage, you can find a range of different scenes depicted in porn. This can be used either as a way for you to check if you feel 'into it', to see what items you might need, or even to get an idea of what to expect if you are just starting off.
Furthermore, for those who are skilled with sex toys or kink, porn is a great way to explore new uses and experiences that you may have potentially not considered before. You might feel you know all the tricks and ways to use a wand massager, but after watching a few videos on it you might find yourself excited to try a whole new range of positions you had never thought of before. Watching porn with a partner is also a good way to introduce certain elements of sex into discussion. If there is a certain kink or toy you want to introduce into your relationship, it can often be hard to find a way to bring it up in discussion, but watching porn involving it with your partner can provide a great first step in bringing it up in a more relaxed and open environment.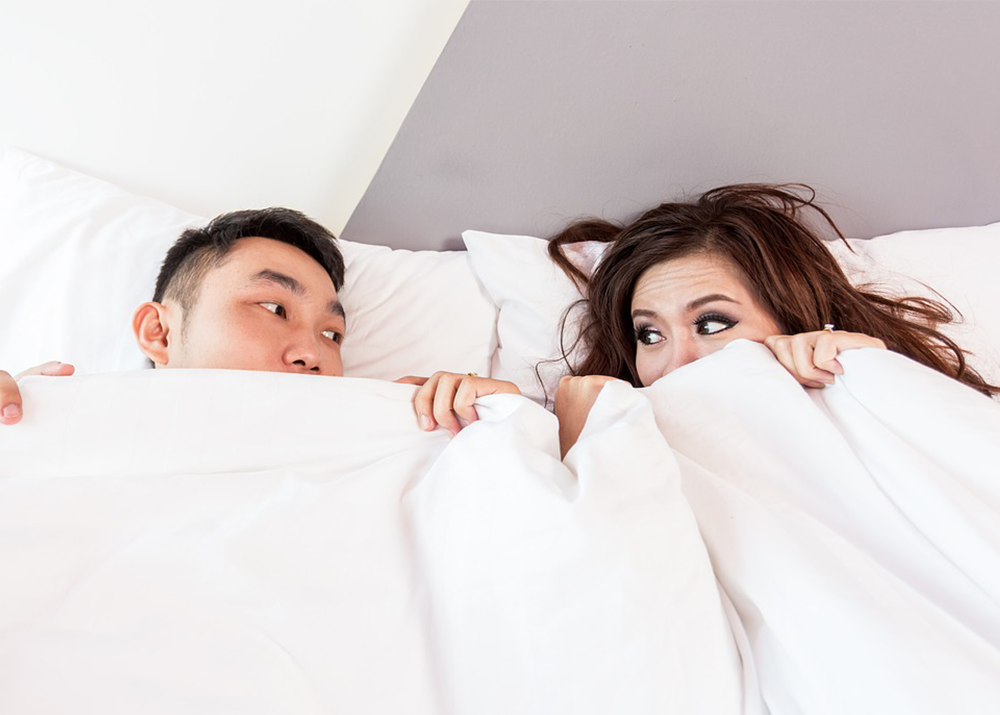 I think it is important to quickly note to not to try and emulate porn completely, and to take what you see with a pinch of salt. Porn features very experienced and professional actors, who essentially use sex toys as their tools of the trade. It should be thought of as a movie and not the 'real world'. You could almost slap a 'Don't Try This At Home' across most of them. While in the same way a movie is cut together to get rid of all the boring parts, porn rarely includes lubricant application and consent, but you can bet that they would have still happened. It is important to use these videos in combination with information about safe toy materials, lubricants, and whatever other instructions the particular toy follows. For instance, double ended dildos are often used as anal toys in porn, but in reality make sure you have a base on them or you could very easily end up in hospital. Similarly BDSM or 'forced' scenes are often made to look a lot worse than they are. These types of scenes are consensual and acted out, and this consent is continually checked throughout the scene, but you don't see this because it has been edited to give the illusion of non-consent. This is fine in a fantasy setting, but should never be emulated in the real world.
Not all porn is like this however. Feminist and ethical porn, especially those on paid porn sites, are extremely likely to feature body-safe toys and the use of lube and consent. Even on tube sites however you can find gems if you look. Films like this one actively show consent, body-safe toys, and the proper use of them. While they don't show lube being applied, you can see they have it with them on the couch, in fact it is none other than my favourite anal lubricant, Sliquid Sassy. Another great example is this video, which shows off a strap-on experience with the help of two great sex toys, a Tantus Silk and Anaconda. While it again doesn't show the use of lubricant, you can bet they would have definitely used it.
I hope that this post has given some helpful insight regarding watching porn to help further your sex toy knowledge and resources. While more educational sites should be referenced first, porn is certainly a tool you can put to use when jumping into the world of sex toys or when you feel the need to spice up your use of them. I especially recommend watching porn with a partner, since it lets you both see activities you can try together and learn about each other in the process. Sex toys can be an amazing tool for sex, both when you are alone and with your partner, and can be a great addition to any activity. Watching good porn will inspire the use of them, and give you extra ideas and ways of integrating them into your foreplay or sex that you may potentially have never thought of before. Anything that helps you explore sexual pleasure and freedom is always a plus, and I hope you find it is a helpful addition to your sex toy toolkit.
This post was sponsored by Smut6.com, but as always, all opinions are my own. Affiliate links have been used in this post.