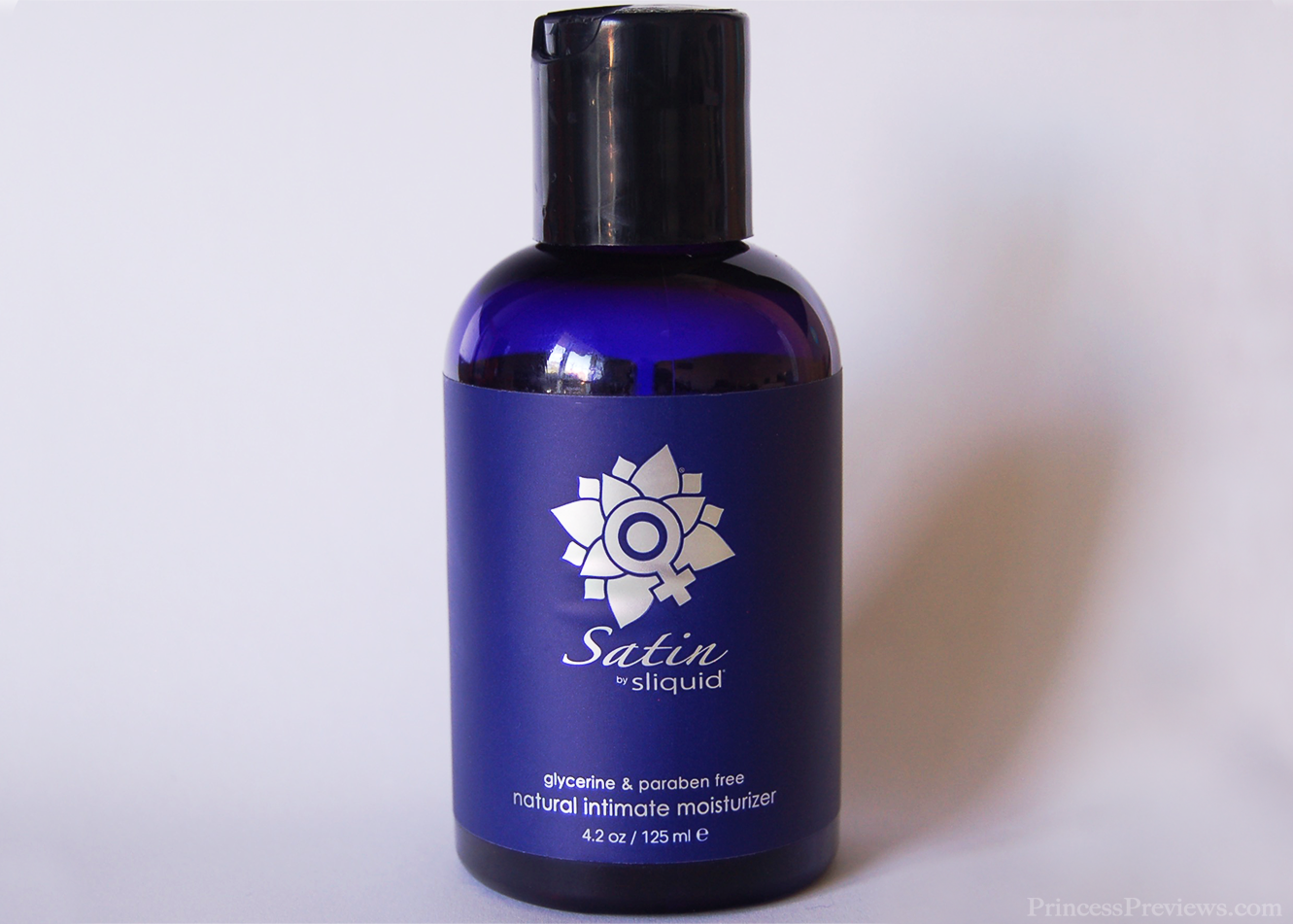 My vagina likes to be picky, and so when it comes to lubricant, there is only one brand I trust, Sliquid. I've been totally smitten with their Sea and Sassy lubes for almost a year now, using Sassy for my anal play, and Sea for everything else. Plus, they really do go a long way, my two bottles are only 125ml each, which really doesn't look like a lot, but despite using them both almost weekly, each has over half left. Even though I couldn't imagine needing anything more than these, with the Sliquid range I do get the overwhelming sense that I've gotta catch try 'em all. 
There are a few I have my eye on, for instance I've never enjoyed any flavoured lubricants, but I have a feeling once I try their range it'll change my opinion. Plus, their organics range and silicone lubricants sound divine. But the top of my list since I got Sassy and Sea, has been Sliquid Satin, so as soon as I got a chance to buy it I did, and I have not been disappointed.
If there is one thing I absolutely love using and makes me feel totally sexy, it is moisturiser. I do online sex work, and have no interest in doing it offline, but sometimes I wish I could have clients feel my skin, because it's so damn soft, it's a shame they'll never know! So of course, Sliquid's water based intimate moisturiser, Satin, jumped right out at me as something I needed. I wasn't completely convinced, I mean it might be a great lubricant, but could it really compare to some of my more expensive moisturising lotions? On the other hand, could it really compare to how great Sea and Sassy were, while still being a relatively good moisturiser? I didn't really know what to expect either, would it look like a moisturiser or a lubricant? How would it feel? Well, lucky for you readers you don't have to wonder these things because I'm here to tell you, and I'll let you know now that I was silly for doubting Sliquid!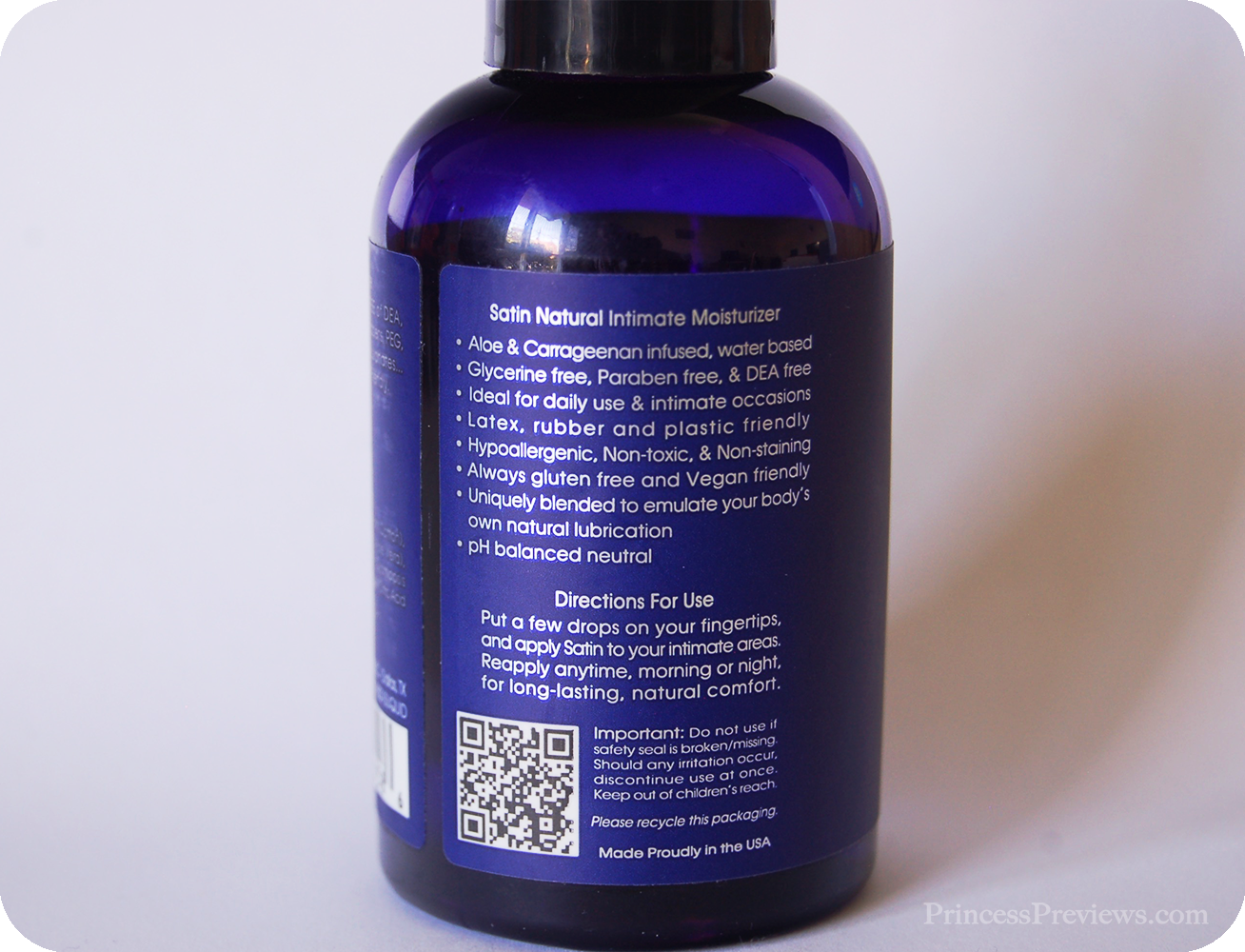 Just to start off, I want to mention some of the brilliant things that goes into making Satin by Sliquid special. Firstly, as with all Sliquid lubricants, it is glycerin and paraben free, as well as hypoallergenic and non-toxic. Plus, Sliquid is always gluten free and vegan friendly. As I mentioned, Satin is designed to act as both a daily moisturiser, as well as a lubricant. Using extracts of Carrageenan, Aloe Vera and Vitamin E, it is suppose to emulate your body's own lubrication, which allows it to feel more natural than many other lubes. Finally, it is a water based lubricant, which means it can be used with any type of sex toy, silicone included!
The packaging of Satin is slightly different to that of Sassy and Sea. While Sassy and Sea both use very bright colourful labels, with a clear bottle, Satin goes in the opposite direction, having an almost opaque bottle, which has a blue tinge to it, and a darker label to match the bottle. This makes it feel a lot more luxurious, and much more special than the playful bottles of Sassy and Sea. By packaging it this way, it also looks very discreet and can easily be mistaken for a regular moisturiser, with even its label calling it a 'natural intimate moisturiser' rather than lubricant.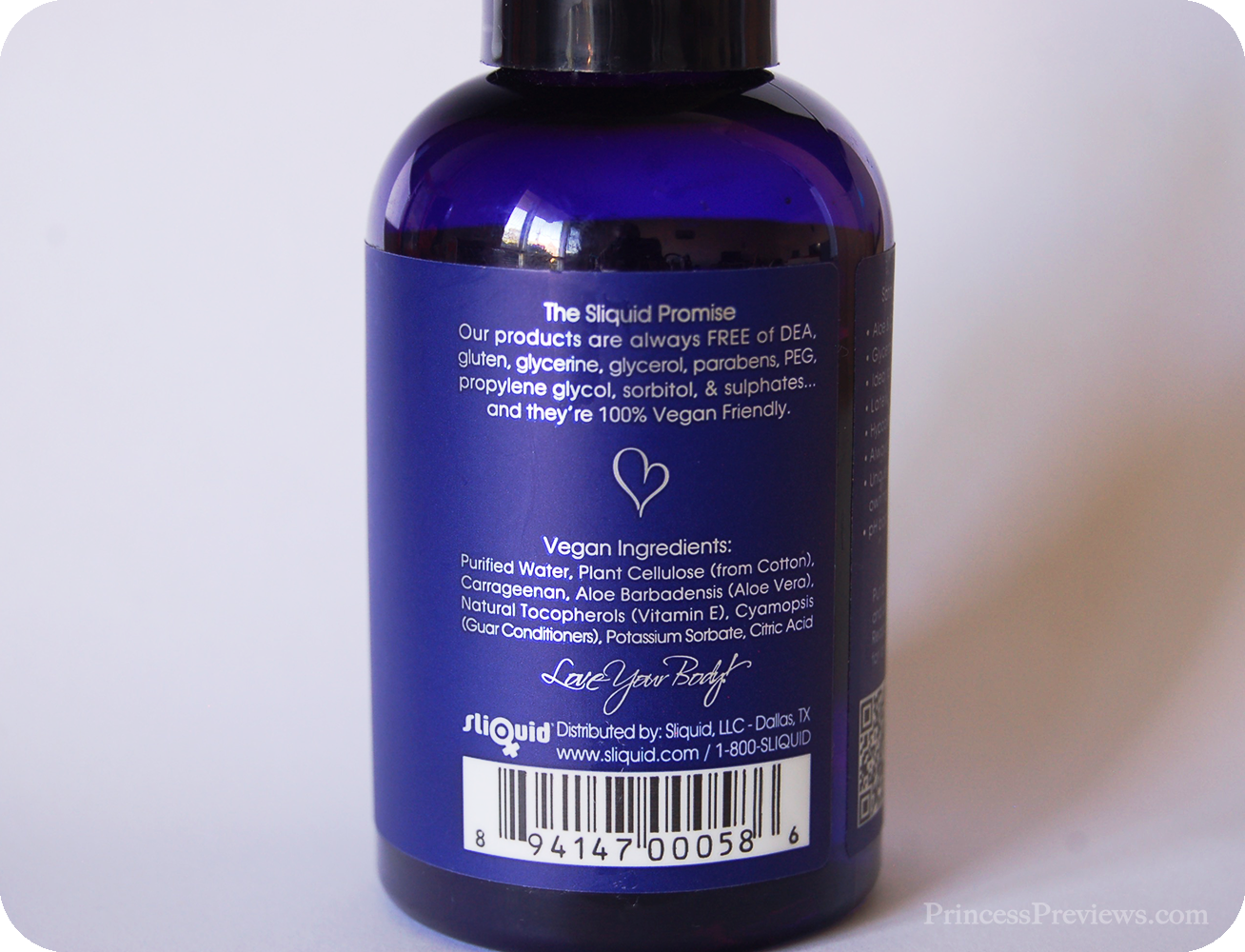 Satin is clear, like most other lubricants, and by eye looks exactly the same as Sea or Sassy, however is quite different from both of them. Essentially, I would call Satin a perfect in-between of Sea and Sassy's qualities, leaning a little more towards Sassy than Sea. It is a thick lubricant, and acts as a good cushion between surfaces, although is still a little thinner than Sassy (which is a thick anal lube). Because of this, it feels quite slimy, and I would agree it does feel a lot like natural vaginal lubrication. Like Sassy, it keeps its form when applied to objects such as sex toys, but runs a lot faster and is more on par with Sea in this regard. It has a slightly different smell and flavour than Sea and Sassy, but overall is mostly tasteless and odourless. The biggest difference is, of course, how it dries. While Sassy and Sea both dry perfectly, leaving no residue or tacky feeling that most lubricants give, Satin's moisturising powers means that it lasts longer, and when it does dry, it leaves you with soft skin.
So, how does it compare to my regular moisturisers? Firstly, Satin goes a long way. One large drop is all I need to moisturise my entire leg. Despite having only a 125ml bottle, I feel confident that even while being used as a moisturiser and lubricant by me quite often, that it is going to last me a long time. Meanwhile, most of my moisturisers need quite a bit more to cover the same area. Once spread, Satin dries rather quickly, and immediately gives off a softer and moisturised feeling. As you'll know if you use moisturisers often, most take some time to dry, and will leave your body feeling kind of 'moist' for awhile, thus putting things like pants on can be a no go for a little while. Sometimes I enjoy this feeling if I don't plan on having to immediately put clothes on, and so for that I would still go for my regular moisturisers, but for a faster drying moisturiser, Satin is definitely the way to go. Finally, once both are dried, they feel about the same in terms of soft skin.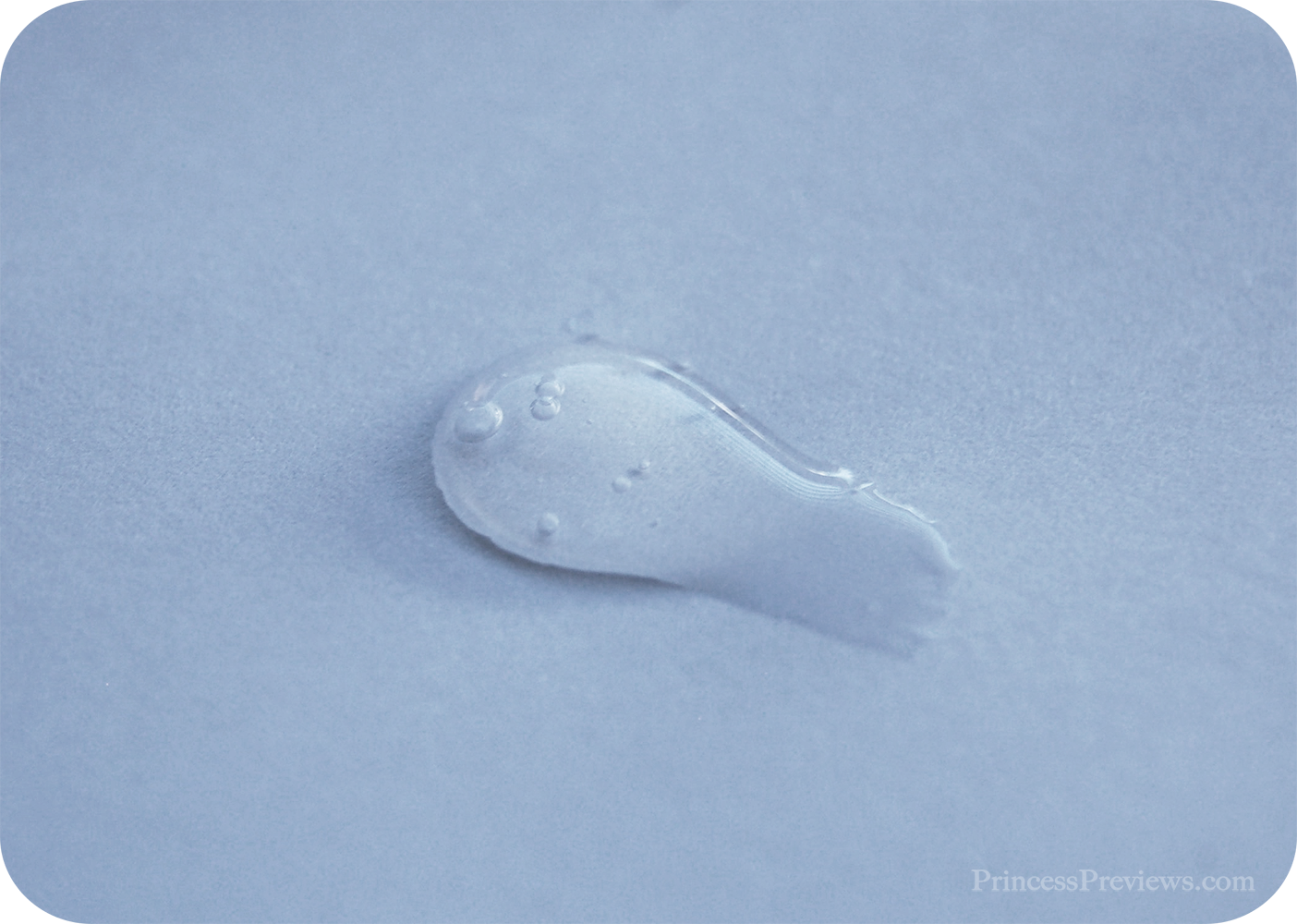 I love my Sea and Sassy lubricants, and I still do, just as much as I did when I reviewed them last year. But back then I thought they couldn't be replaced, and I'm not afraid to say that I was wrong! Since I got Satin, it has pretty much replaced Sea and Sassy. It is basically the best of both world's between the two, long lasting and natural feeling, while also being thick, plus it moisturises! I even started using Satin for less intensive anal play, and I find it works a treat. Rather than switching between Sea and Sassy constantly, and needing both of them on my dresser, I can just have Satin out and use it whenever, for whatever!
I didn't think it could happen, how could anything replace Sea and Sassy? They're perfect, do exactly what I need them to, and are always there for me! I guess Satin is just what happens when two perfect things are merged together, and plus don't forget it moisturises! I will still recommend Sea to anyone looking for a good basic lubricant, and Sassy as my primary anal lubricant. But for now, Satin has totally won me over. Thank you, Sliquid gods, you have done it again!
You can get Sliquid Satin for just $19 AUD / $14.99 USD at Vibrant, plus use my code GRACE to get 10% OFF your total order!
Affiliate links have been used in this post.