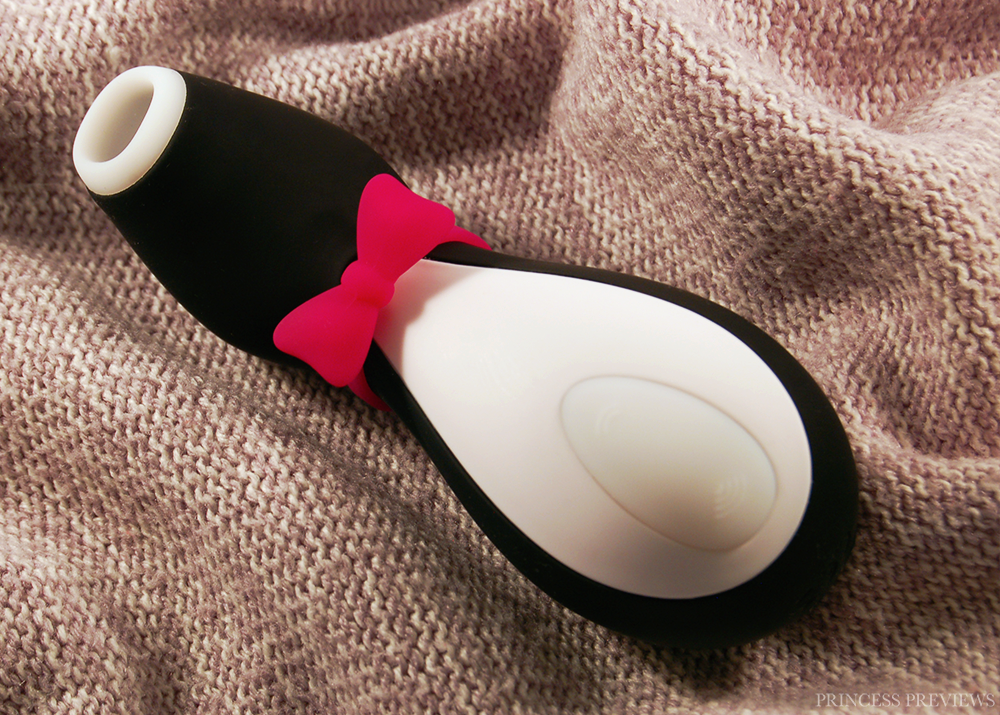 It has been awhile since I have had a Satisfyer product reviewed on my blog, but they certainly haven't gone anywhere in all this time. I reviewed the first Satisfyer product, the Satisfyer Pro 2, a year ago now after the huge craze of the very similar Womanizer toys. Back then this suction technology was still a novelty, and the far cheaper Satisfyer Pro 2 made it more accessible than ever before. Personally I adored the toy, and it still remains one of my favourites, coming in at Number 3 in my Top 10 Toys of 2016 lineup. A few months after my review, Satisfyer, riding their wave of success, launched four new toys to sit alongside an upgraded version of the Pro 2. These toys all had different designs and features to allow for variations between the products, as well as some more budget friendly versions, and I was lucky enough to check them out at Sexpo in November. Out of the four toys, the Penguin design was the by far the most popular, with its adorable design winning numerous awards. Where were my reviews of these items? Lost in the mail it seems sadly, as Satisfyer did send me a review box for them that never arrived. But now it's 2017, and Satisfyer are back with Next Generation versions of all their products. Thanks to Nikki Darling I'll be reviewing the new Penguin Pro today, and seeing just how far Satisfyer have come since my last review.
Before we get into it, I just want to take a moment to introduce the amazing company who sent me this product for review, Nikki Darling. A relatively new retailer, Nikki Darling caught my eye a while ago as a sex toy company with all my own values, that is also from the same city as me! Based in Melbourne, Australia, they are an ethical company who only stock body-safe products. They have a focus on sexual health, and have quickly made themselves a pillar of the sex-positive community here in Melbourne by hosting workshops, screenings and more. I love their product range, and am so happy to be writing my first review for them. They only ship within Australia and have a $10 AUD flat-rate fee, plus orders over $100 AUD ship free.
The Satisfyer Penguin Pro Next Generation is a wonderful sight to behold. While it can be hard to tell the difference between the old and new versions of some of the Satisfyer products, the Penguin Pro Next Generation is easy to recognise. While its predecessor, the Penguin Pro, came in tones of pink, the newer version is black and white with a little pink bow tie, truly embracing its name. I had seen many marketing photos of the toy with the bow tie, but for some reason I didn't expect it to actually have a bow tie, it was just for the ads surely! But nope, it has one and it is freaking adorable. The toy has all the other features you would expect from it: it's USB Rechargeable, waterproof, and features a removal head made from body-safe silicone. While the entire body of the Satisfyer Pro 2 was made with ABS plastic, only the white of the Penguin Pro is, leaving the rest of it covered in a buttery silicone. The strap of the bow is flexible, so this can be carefully removed without breaking it if you wish. A large single area of a slightly darker and softer silicone is featured on the Penguin Pro, which is where the two buttons for the device lies, and can be clicked by either pressing the top or bottom of the silicone. Overall the toy is far smaller and more compact than the Pro 2, and fits comfortably in my hand.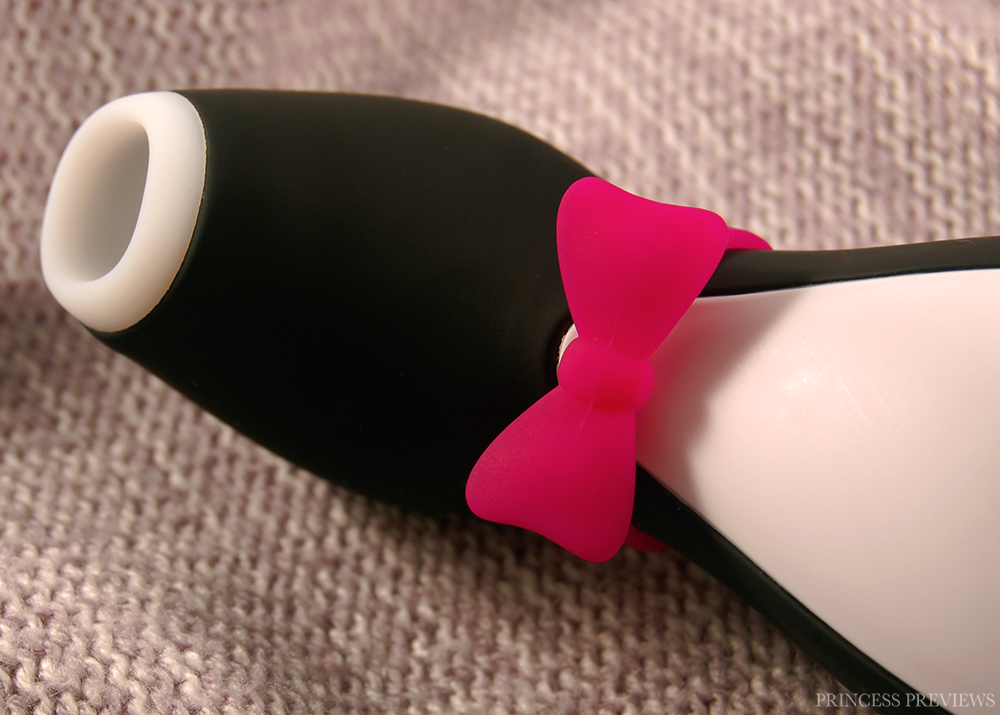 The Pro Penguin was sent to me by Nikki Darling through delivery service Courier's Please on the 23rd of August, although there were some major issues with its delivery. It was estimated to arrive on the 24th, so I stayed home to accept it but it did not come. The next day I was home again, but soon received an email saying delivery had been attempted and no one was home to sign for it. The email said I could rearrange delivery which I was happy about, but after finding the Attempted Delivery letter (they usually leave them at my door but this one got put in my mail box which I didn't check at first) it stated there was no redelivery and I would need to pick the parcel up at a specified location that I would be notified of, however I was not. I have dealt with this delivery service only once before with my review items from Wildfire, and the same thing happened. That parcel ended up getting sent back to them and then reposted via Australia Post. But I really wanted this package ASAP, so I emailed the courier for help. I never heard back from them, but luckily the team over at Nikki Darling were amazing and helped me find the missing parcel. It ended up being at a news agency in a suburb over, which was possibly the most run-down and cringe-worthy place ever, where my parcel was literally on the shop floor in a pile. In the end I didn't get my parcel till the 30th of August, which considering I live about 15 minutes away from the Nikki Darling HQ is pretty insane. Thankfully, if you are worried about any of this happening to you then Nikki Darling gladly accepts requests for alternative delivery services, such as Australia Post. They are also always happy to try and meet any needs customers may have, so if you are after something in particular drop them an email and I'm sure they'll be happy to help! So don't let this experience put you off, I'll certainly be ordering from them again.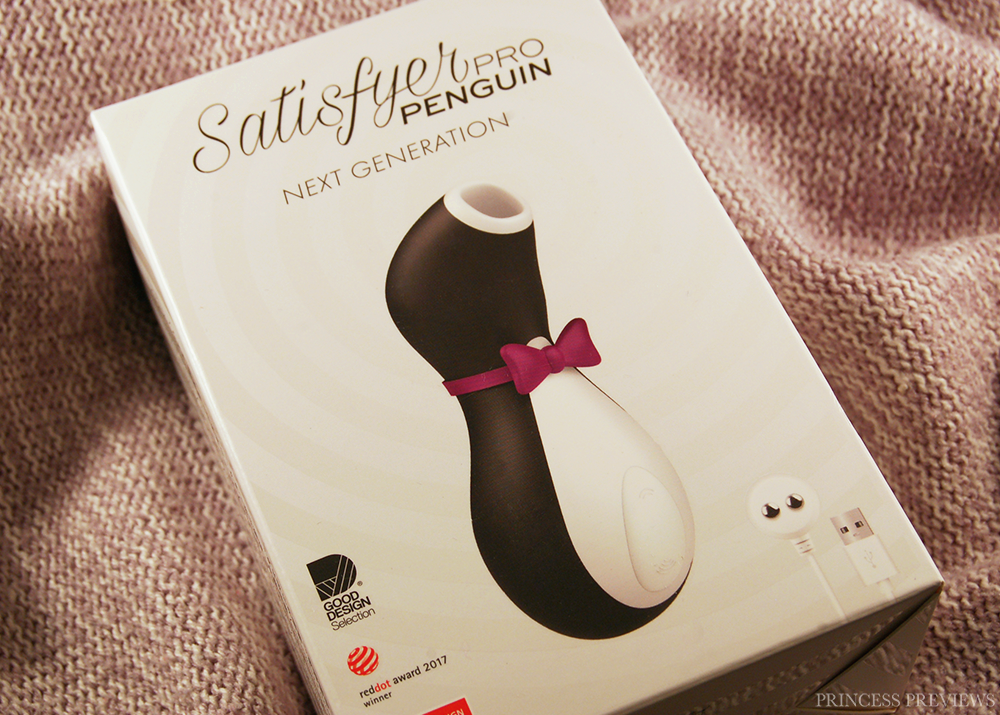 After all this the only positive of the postage was that at least the parcel was sent discreetly, with no mention of the company name or product contained inside. Within it was the box of the toy, which has the same overall design as the Satisfyer Pro 2 box. It is super simple and elegantly shows off pictures of the toy and its key information. Inside the box is a plastic insert that contains both the toy and its charging cord, as well as an instruction manual.
Charging the toy is easy and uses the same great charger as the Satisfyer Pro 2. Just connect this to a USB port and the other end will automatically connect to the Penguin with magnets. While charging a LED light will blink where the toy's buttons are, and once it is fully charged the light will remain solid. Initial charging may take up to eight hours, but after this it should only take around 1.5 hours and will give you around 90 minutes of playtime.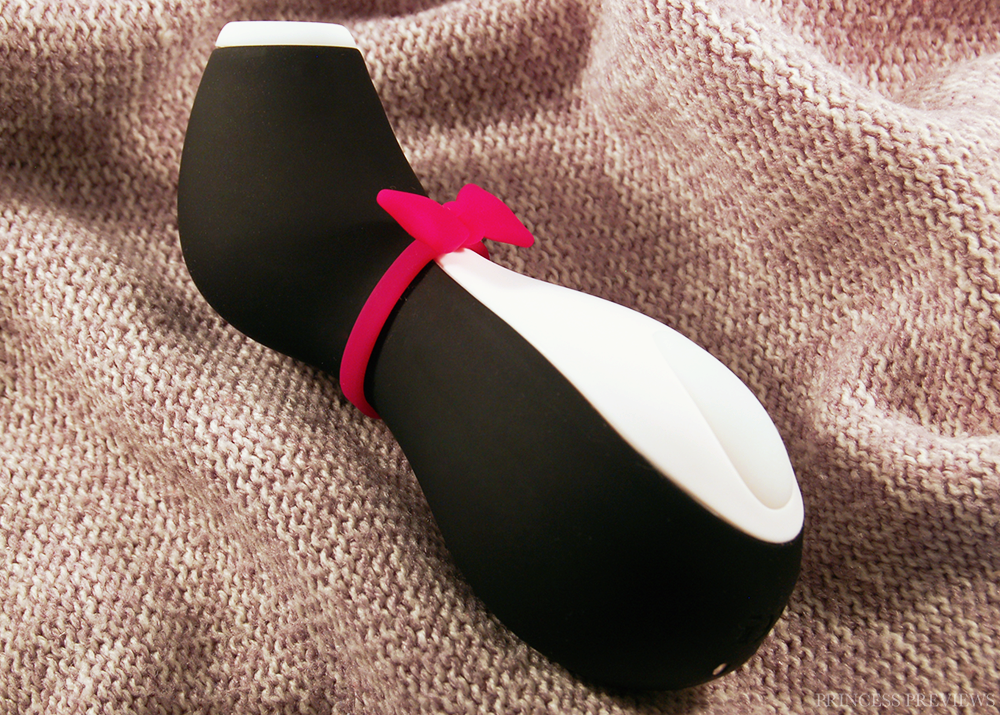 The biggest issue I had with the Satisfyer Pro 2 was its controls, and I labeled it as "the most frustrating aspect of any sex toy I've ever come into contact with". While it had two buttons, one was only to turn it off and on, while the other had to control the speeds. You can check out the whole reason I hated it over at its review, but essentially I found it incredibly difficult to operate. I've also heard that the original Pro Penguin had a similar issue and could only increase speeds, so I was very eager to see if the Pro Penguin Next Generation would solve this. Thankfully, straight away when reading the instructions I could see that things had improved. This toy is turned on by holding down the bottom button, which will put it at the lowest level. There is 11 different intensity levels, which can then be cycled through by pressing the bottom button. Pressing the top button then lets you reduce the intensity, and then holding down the bottom button again will turn it off. If it sounds like these are the wrong way round, it's because you essentially hold the toy upside down during use. With these controls this toy essentially addresses all of the issues I had with the Pro 2, and I am so happy. I did also complain about it having 11 different levels which is still the case, but to be honest I have come to like this now, and feel that a toy as intense as a Satisfyer needs this amount of levels to be able to be used comfortably. Overall I have no complaints about the way the Pro Penguin Next Generation works, and I hope Satisfyer stick with this style.
Another big issue I had with the Satisfyer was its noise level. The Satisfyer Pro 2 (this is the original version I have which can't be bought anymore, so don't worry about this if you are planning to get one) is really loud, and even though I had heard the newer models were 90% quieter, I was really worried this would just be advertising lies. Thankfully it's true, with the Pro Penguin being really quiet, and its highest setting being far quieter than the Pro 2's lowest.
The two big differences between the Satisfyer Pro 2 and Pro Penguin is the body design and silicone head. Firstly the overall bodies and button placements are very different on the two designs, and while both are good I definitely prefer the Penguin's more. It is far more comfortable to hold and easier to press the buttons during use, plus it is easier to see what I am doing, which helps with placing it on my clit. As for the silicone head the Pro 2 has quite a small hole and a large soft placement area (the newer version has a slightly larger hole however), while the Penguin has a large hole and barely any silicone around it (the original had a slightly smaller hole). The difference in feeling the two gives off isn't huge, but they could potentially be very preference orientated and your favourite will likely depend on how you like to be stimulated. Personally I prefer the Pro 2 in this regard, as the smaller hole allows for the suction to be a lot more specific to my clit, kind of like pin-point vibrators, and I like putting a lot of pressure on my clit which I can do with the softer head.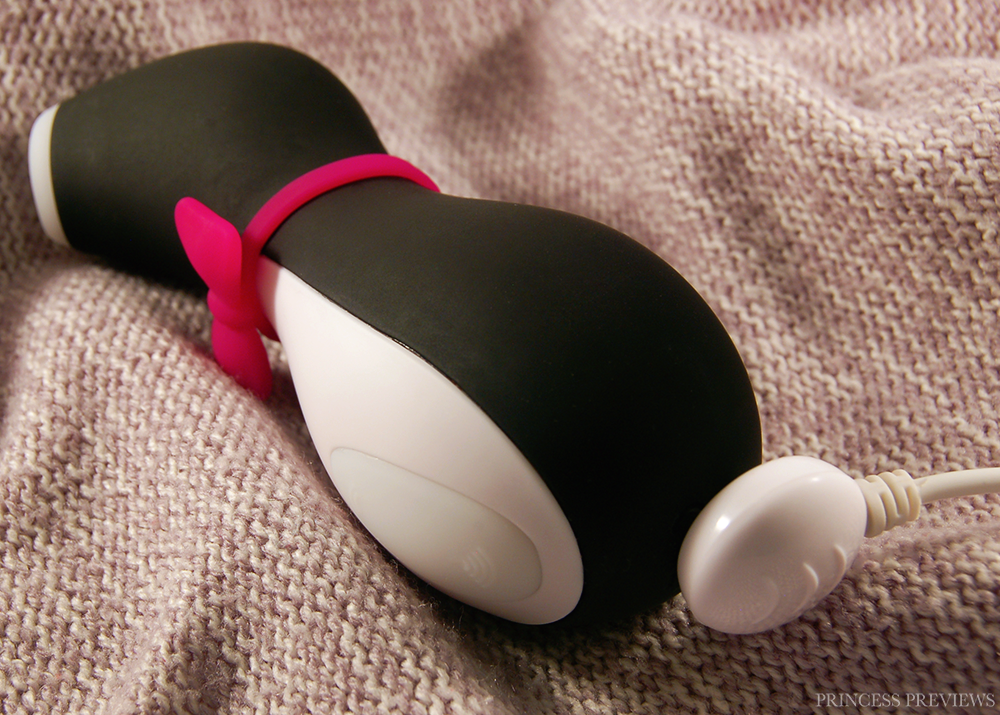 Applying the head of the Pro Penguin to my clit is a little easier than with the Pro 2 due to the larger size of the hole, although it does still take a little bit of work and many readjustments during use. Once on I don't find a huge difference between the intensity levels of the two models, they are pretty much on par with each other, although if I had to pick a stronger one I would say it is the Pro Penguin. Even though I'm more experienced with clitoral stimulators now I still find them hugely intense, just like I described it in my Satisfyer Pro 2 review. I've found my orgasms take a little longer than with the Pro 2 as I can't get as much pressure on my clit as I would normally like, but ultimately the longer I take the more intense my orgasm is when I do finally climax, so I'm not complaining. All orgasms with this toy are far stronger than any I have ever achieved with any other toy, and I usually end up sitting up-right with tears in my eyes. These orgasms are not for the faint hearted!
As with the Satisfyer Pro 2 I found the Pro Penguin awkward to use with a dildo and impossible to keep on my clitoris during PIV sex. I recommend it only as a solo toy, but honestly it is such an overwhelming feeling you don't really need anything else when using it anyway.
Cleaning the Satisfyer Pro Penguin Next Generation is easy. Just remove the silicone head and wash it in warm soapy water and rinse. If the body of the toy is dirty too then the whole thing can be placed and washed in the water since it is waterproof. Then leave these to air dry and reassemble. After this the toy can be kept however you want, such as in its original packaging or in a zip lock bag. Since the head and body are made out of silicone ensure you only use a water-based lubricant with it. Be cautious when using this toy and do not overuse it as it can start to become painful after excessive use. Furthermore, I have found prolonged use of the toy can make my clitoris quite sore the next day, so I wouldn't recommend using it excessively if you are planning on having any rigorous sex or further masturbation within the next 24 hours.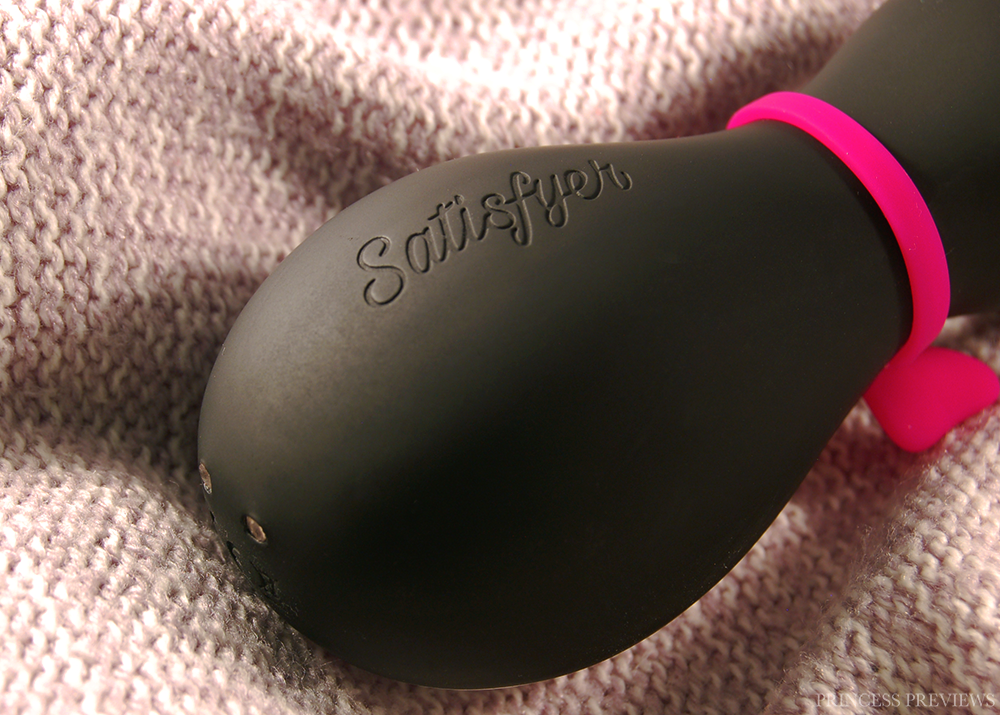 I loved the Satisfyer Pro 2, however there were many issues with it. But the Satisfyer Pro Penguin Next Generation fixes all of them, and completely knocked my socks off as one of the best toys I have tried all year. I'm so happy to see Satisfyer have listened to their users and made the fixes we have all been asking for, and in turn they have created something truly amazing. Plus, it's not just the Penguin that got these Next Generation fixes, but all of their toys. While I found the Pro Penguin more comfortable to hold, I did prefer the head of the Pro 2, so I feel like I really need to buy the new version of it now to see if it's just as good. Ultimately though this toy is pretty much perfect, and I have no negatives about it. Suction toys are not for everyone, but as far as they go I think Satisfyer have perfected them, and am glad to see they have a good range to showcase it with.
If you are in Australia you can buy the Satisfyer Pro Penguin Next Generation from Nikki Darling for just $90 AUD!
For everyone else you can buy it at Peepshow Toys for just $54.99 USD!
Material - 100%
Appearance / Design - 100%
Solo - 95%
Partner - 70%
Strength - 95%
Noise Level - 85%
A brilliant toy, the only downside is that it is hard to use with a partner.
I received this product in exchange for an honest and unbiased review. Affiliate links have been used in this post.