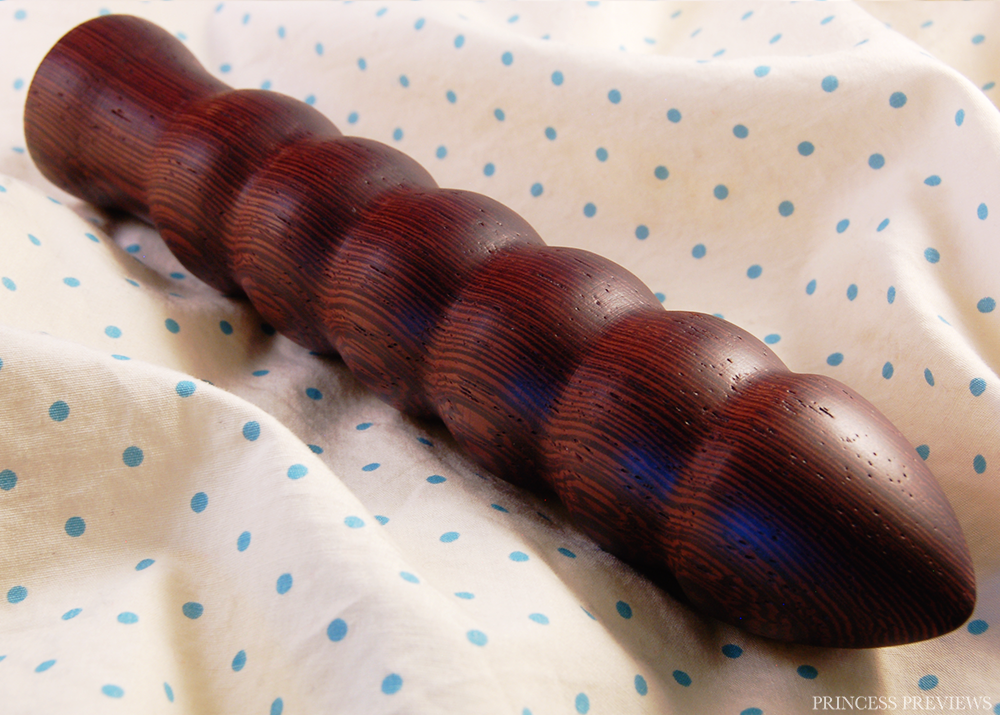 Over the last few months I've had the pleasure to review such a diverse range of toys from both large-scale and independent manufacturers. I've sought out new materials to try, recently reviewing a stone dildo and with a stainless steel toy review also currently in the works, as well as receiving toys from a range of different locations such as Spain, England, Germany and Norway. So when independent company Sex Wooden Toys from Italy contacted me about reviewing one of their handmade wooden sex toys I jumped on the chance and requested their beautiful Afrodite dildo.
Sex Wooden Toys are a sex toy company located in Magione, Italy, and they are also one of my blog's wonderful sponsors. They carefully hand craft all their items from a range of different body-safe and non-allergenic wood which you may choose from when purchasing a product. Currently they have a range of dildos, vibrators (the same design as the dildos but with a battery operated motor inside) and butt plugs, which are all named with a Greek God theme, my Afrodite being based on the 'Goddess of Love'. Due to the nature of working with wood each of Sex Wooden Toys products are unique and will differ slightly in size and appearance due to the wood grain. In allowing their toys to even more unique Sex Wooden Toys also offer a laser incision service if you send them an image of what you want when purchasing your toy. I love this because it would make for an amazing gift for a friend or partner by being able to write their name or a special message in the wood. Another service Sex Wooden Toys provides to allow you to customize your dildo even further is that they are willing to let you design your own! They accept drawings or descriptions of custom designs complete with measurements and will then provide you with a quote on making your dream toy.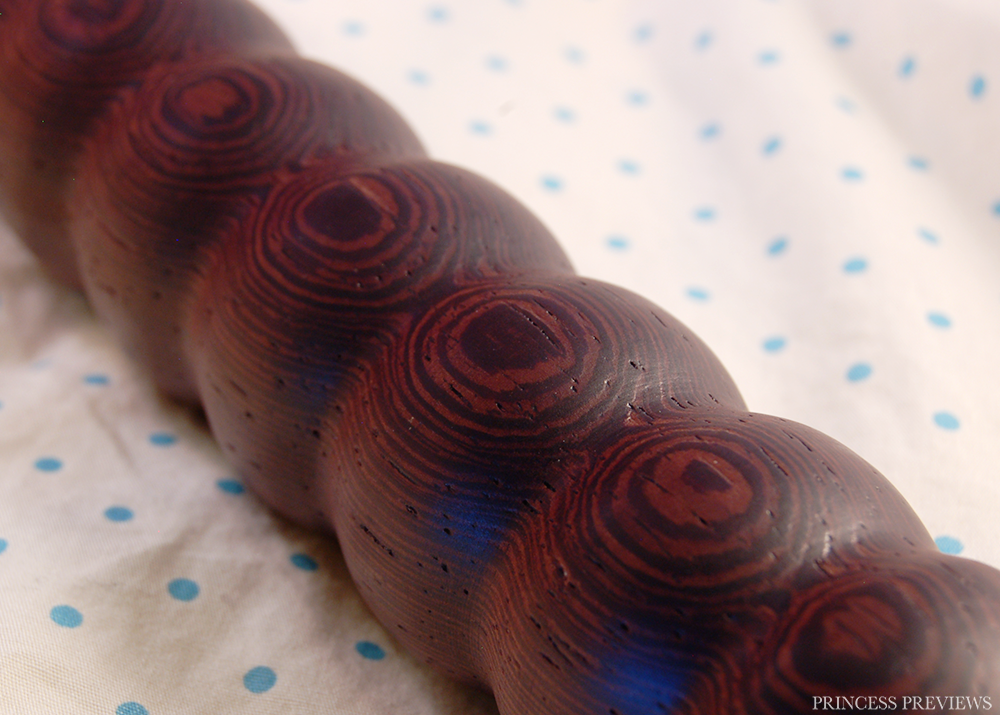 My Sex Wooden Toys Afrodite dildo is made from Wenge wood which makes it a dark chocolate brown sort of colour. Despite its heavy sounding material I actually find it quite light. I opted for the medium size which makes it 20 cm / 7.9 inches in length and 4 cm / 1.6 inches in diameter which are perfect measurements for what my vagina likes, however if this sounds a little small for you they also offer a larger size. The design of this dildo is for its wavy bumps to be able to stimulate both your G-spot and vagina through the use of thrusting. I love the way the wood grain works with this toy as it creates some amazing spiral patterns on its surface. Since this toy has no flared base it is neither anal safe or harness compatible. Overall the design of this toy is spot on, although if I had to complain about something it would be the that there is no proper handle.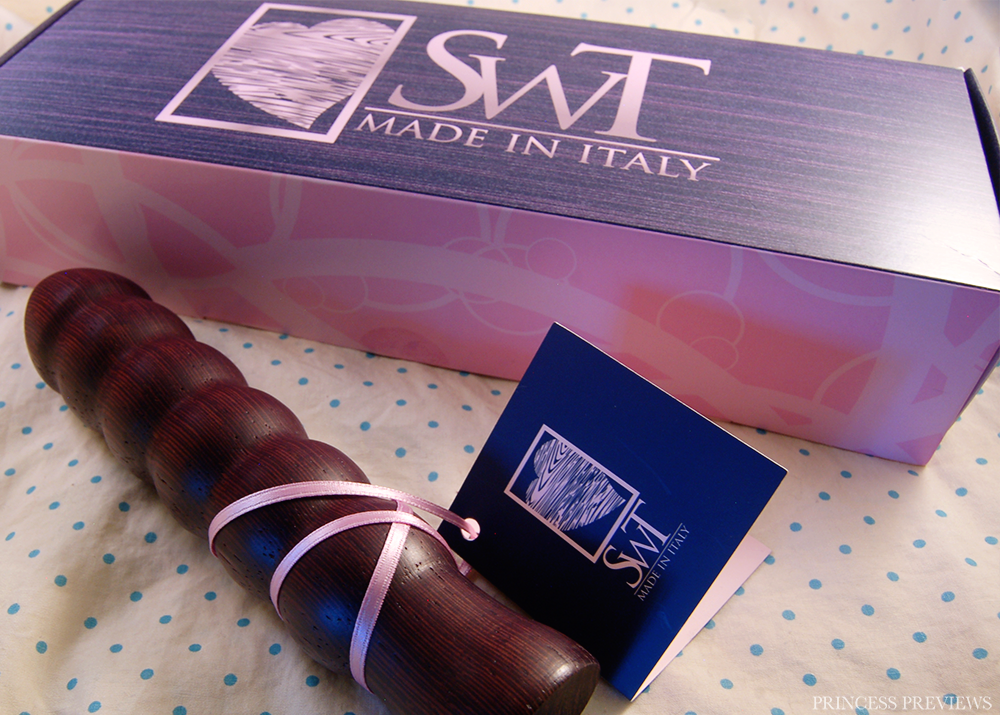 My order was placed on the 25th of October and arrived on the 31st of October which is fairly mind-blowing since that's quicker than most deliveries from inside Australia. Watching the tracking for the item was also pretty interesting, since the item started in Italy, then went through France, China, and Singapore before arriving in Australia, meaning its almost traveled more of the world than me! The packaging for the product was discreet and featured no mention of what company it was from and the product was simply listed as a 'Free Sample'. So if privacy is an issue for you then Sex Wooden Toys are definitely a great company for it. The actual box for the toy is simple, it features the company's logo and can be easily reused. Contained inside is the toy and a small tag which contains some basic information about the toy, along with a Customer Information sheet which has detailed instructions on use, cleaning the toy and what coatings have been used. There is also a beautiful hand-made velvet storage band, this is a really nice touch and an often forgotten element that I believe all manufacturers should include.
I find that this toy is just small and tapered enough to be inserted without any warm up or previous arousal, but some stretching is required so to minimise discomfort I would definitely recommend warming up with a smaller toy first, my favourites to do so being the Tantus Splish and BS Atelier Alex. I really liked the design of the Afrodite, but was a little nervous as my other ribbed style toy, the Tantus Echo, I did not enjoy. I found the bulbs of the Afrodite a lot less intrusive though and combined with the smooth feeling of the wood inside me I found I really quite enjoyed them.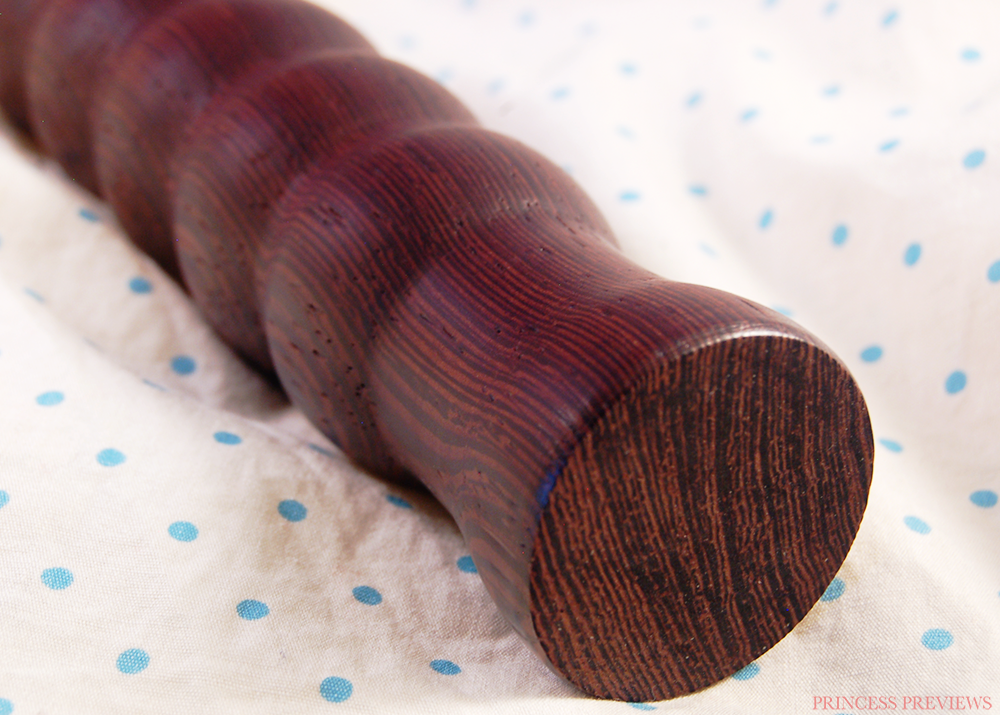 On the website Sex Wooden Toys lists the Afrodite as a G-spot stimulating toy, but since it has no curve and my G-spot barely ever agrees with my toys I definitely didn't think it would be able to work like this for me. To my surprise however the Afrodite actually can rub against my G-spot with both its tip and bulbs if I angle it correctly when thrusting. This is fantastic and adds a whole new element to the toy I didn't expect, and I really enjoy using it this way. It can sometimes be uncomfortable due to its firm material and has a tendency to interfere with my pubic bone since it isn't curved, but I can enjoy it nonetheless. Furthermore due to its length it can reach my A-spot which feels great. Due to its lack of handle and material thrusting it this deep for A-spot stimulation isn't as easy or as satisfying as other dildos such as my Tantus Pack n' Play No.2, but I can still enjoy it and get pleasure from it. I've also found that my vagina doesn't reach past the final bulb, so while this is still a short handle it is something I can hold onto without having to worry about my hands getting too messy. Paired with a soft clitoral vibe such as my IMTOY Gazelle I find the Afrodite a really relaxing and pleasurable dildo to use.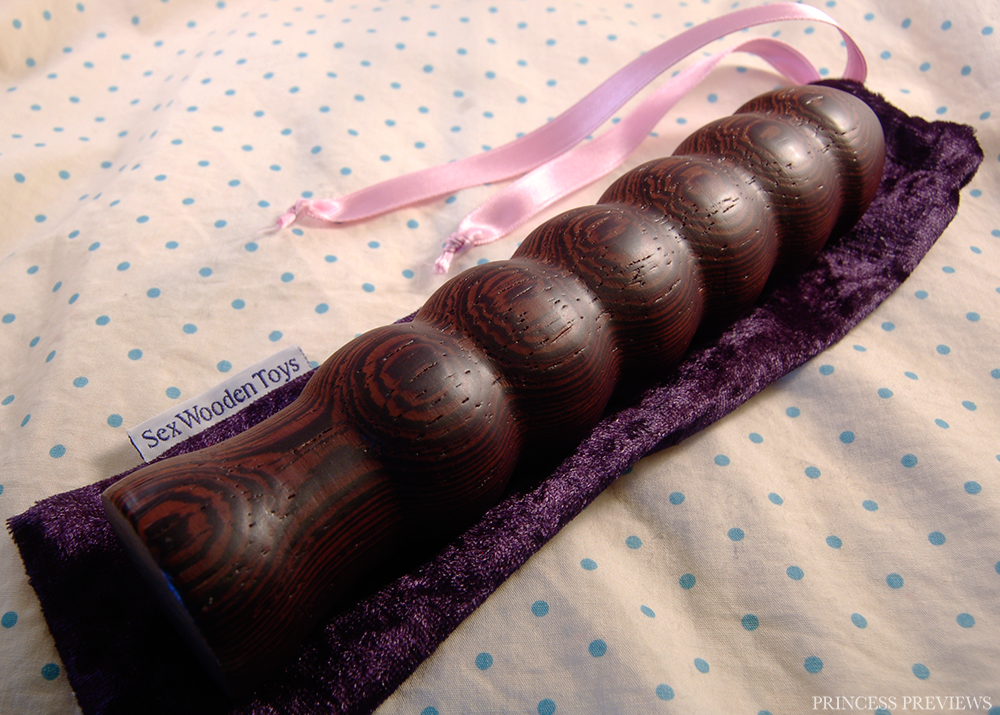 Due to the nature of the wooden material special care must be taken to ensure you get the most out of the product. Sex Wooden Toys recommend cleaning the toy with a soft cloth dampened with warm water and a mild soap after each use and to towel dry. Ensure that no bacteria is left hiding in the grains of the wood, however the coating used on the toy should help prevent this. They also recommend only using water-based lubricants with it and to not subjecting it to direct sunlight or immersing it in water.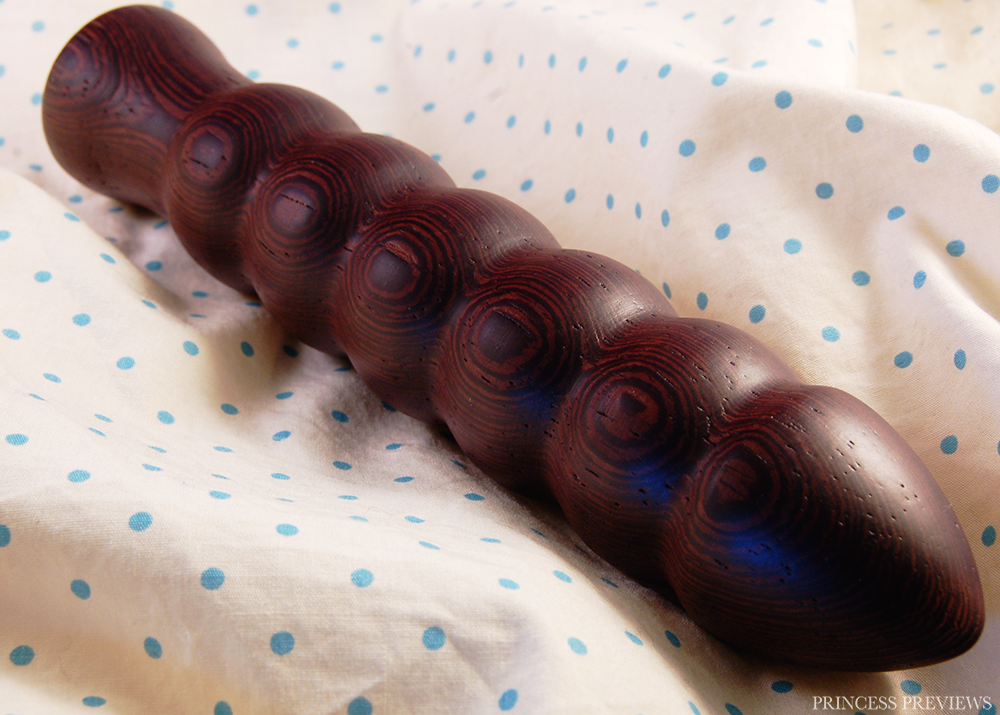 Overall I've really loved using Sex Wooden Toys Afrodite and it is another amazingly unique sex toy that I can now add to my collection. It isn't the sort of toy I want to give myself a huge number of multiple orgasms with or take to a sex party, it is more a toy that I want to use on myself personally and take the time to properly enjoy since every thrust can feel amazing if angled just right. Knowing that it has come handmade with the particular wood I picked out all the way from Italy makes it feel really special to me, and I know it'll be something I'll treasure for a long time. If you are interested in alternative materials or supporting small businesses I would definitely recommend giving Sex Wooden Toys a go for your next sex toy purchase.
You can buy the Sex Wooden Toys Afrodite directly from them for just $125.71 AUD / $91.63 USD!
Material - 85%
Appearance / Design - 90%
Solo - 75%
Partner - 60%
A fantastically unique product that manages to hit both my G and A spots.
I received this product in exchange for an honest and unbiased review. Affiliate links have been used in this post.