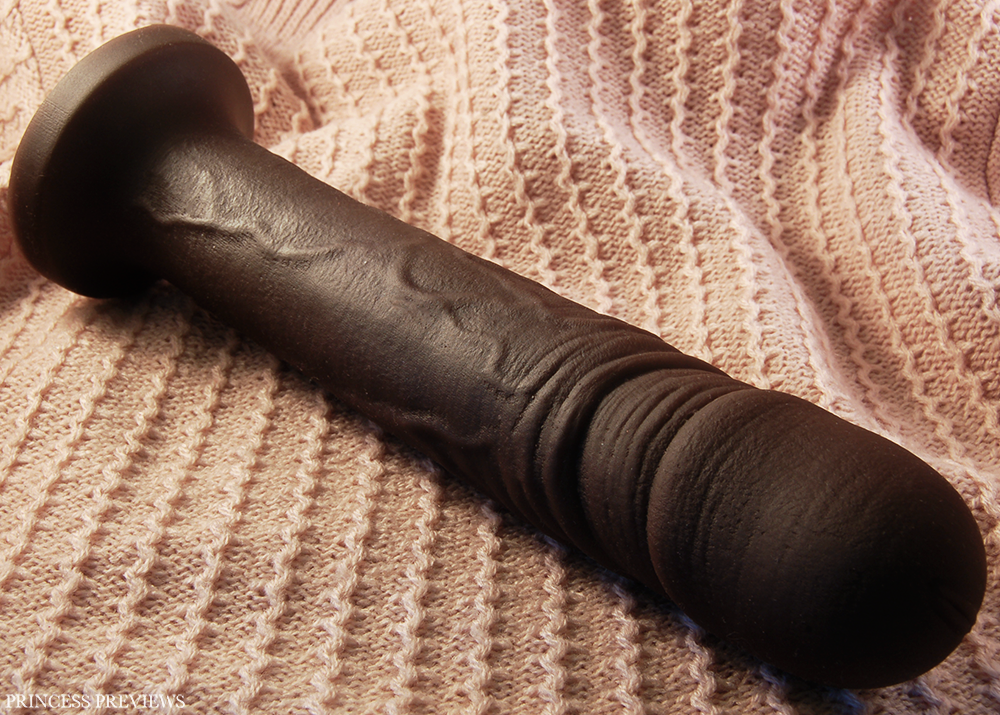 It has been over a year now since I reviewed my first realistic Tantus dildo, the Pack 'n Play No.2, and declared it my favourite dildo, giving it a whopping 94% review score. Since then I have tried many dildos of all different types, but nothing has really come close to the feelings I get with the Pack 'n Play. So when I had the recent opportunity to review some of Tantus' products, I knew I wanted something I thought could stand up to the it. I chose the Tantus Gary, because to me it looks like a upgraded version of the Pack 'n Play. They're both realistic dildos that use Tantus' soft silicone (although the Gary has a firmer inner core) and have similar girths. I knew instantly when it arrived that the Gary would make a perfect toy for me and maybe even live up to my love for the Pack 'n Play No.2.
When I first received the Gary I was wow'd by its size. With an insertable length of 18 cm / 7 inches and a diameter of 4 cm / 1.5 inches, it appears very intimidating. The Gary towers over my Pack 'n Play No.2 and my previously tallest toy, the Tantus Vamp, and if it wasn't for the fact my next Tantus toy for review (the Uncut #1) is fricking huge it would be my tallest toy yet (you can check out a size comparison of all my Tantus toys here). Despite this, its soft silicone means that even though it seems huge, it is actually a breeze to use and inserts rather easily (thank god!). It's my second Tantus Dual Density O2 dildo, which means that while the outside of the dildo is super squishy and soft, the inside contains a firmer core that gives off a more solid and realistic feeling. The Gary easily takes its place as my most realistic dildo yet, the entirety of it is covered in veins, wrinkles and whatever else a penis has, and even parts that 'aren't textured' still have faint wrinkles and pores. It both looks and feels incredibly realistic and I'm really astonished by the level of detail they have managed to put into it. I asked for mine to be in Tantus' Mocha colouring which I find is a really nice and realistic shade of brown that companies often either forget to include as a skin tone when making realistic dildos or fail to get right. Since the toy has a base it is also both anal and harness compatible.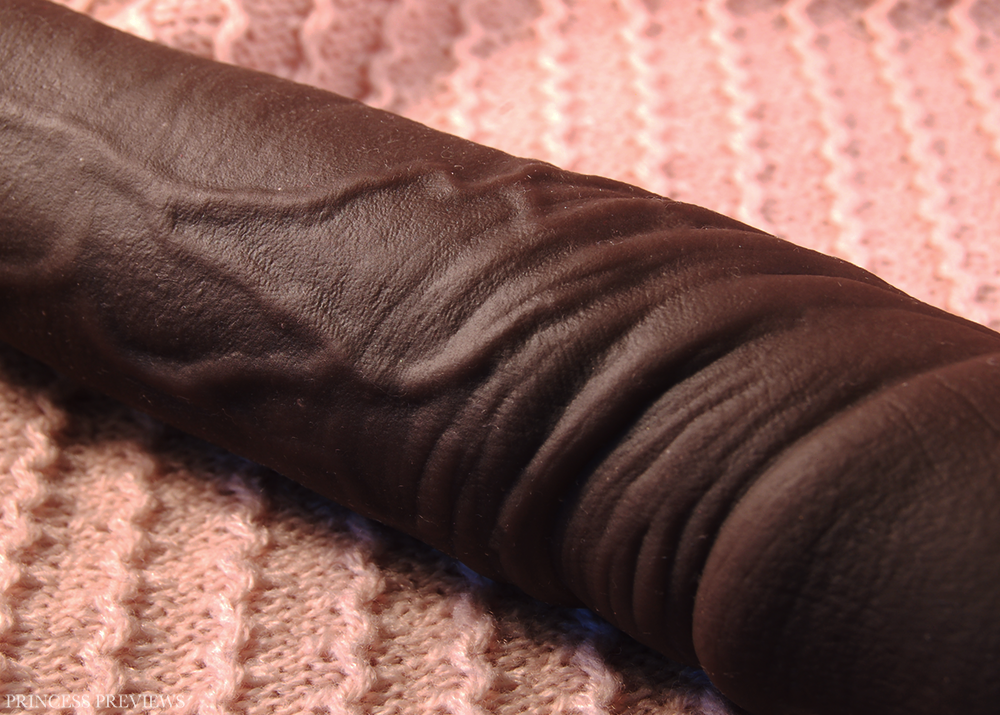 My order was placed with Tantus on the 6th of June and I received it on the 29th of June which was slightly quicker than international orders to Australia usually are. The package arrived in a plain brown box with no mention of the company on it but 'adult novelty' on the label, so if privacy is an issue for you then you may want to consider this. The Gary was packaged in Tantus's usual non-graphic cardboard box which has a plastic insert to show off the toy. These boxes can be reused if opened carefully, but are quite bulky, so if space is an issue then I would recommend later storing the dildo in a zip-lock bag as Tantus toys don't come with storage bags.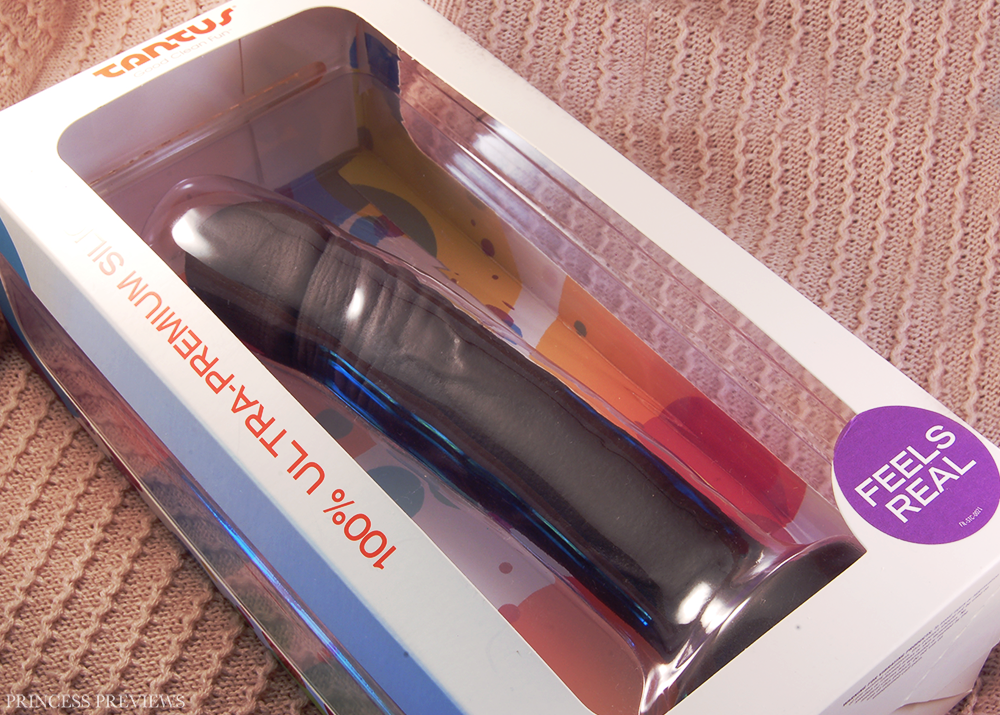 Warming up with a smaller toy first or some level of arousal is required for me to use the Tantus Gary, but thankfully not too much and I don't find stretching to accommodate it uncomfortable. While the dildo uses a firmer core throughout its shaft, it does not continue into its head, meaning initial insertion is aided by the fact you are only inserting soft silicone which is super helpful. Whilst thrusting the toy back and forth I find the texture super noticeable and it feels quite lifelike. It doesn't hit my G-spot, but neither do basically any other dildos so I'm not very concerned about that. The thing I was most excited for, however, with this dildo was its A-spotting abilities. Since it is so long, has a tapered head and is soft, I believed it would be the perfect dildo for my A-spot and I was not wrong! Once positioned just right and as deep as possible, small but hard thrusts with it make for the most astounding A-spotting that is most certainly the best I've ever had. It is absolutely perfect for it and I'm so incredibly happy it works so well for me. This is, of course, my favourite way to use the toy, and paired with my We-Vibe Tango it gives me heavenly orgasms.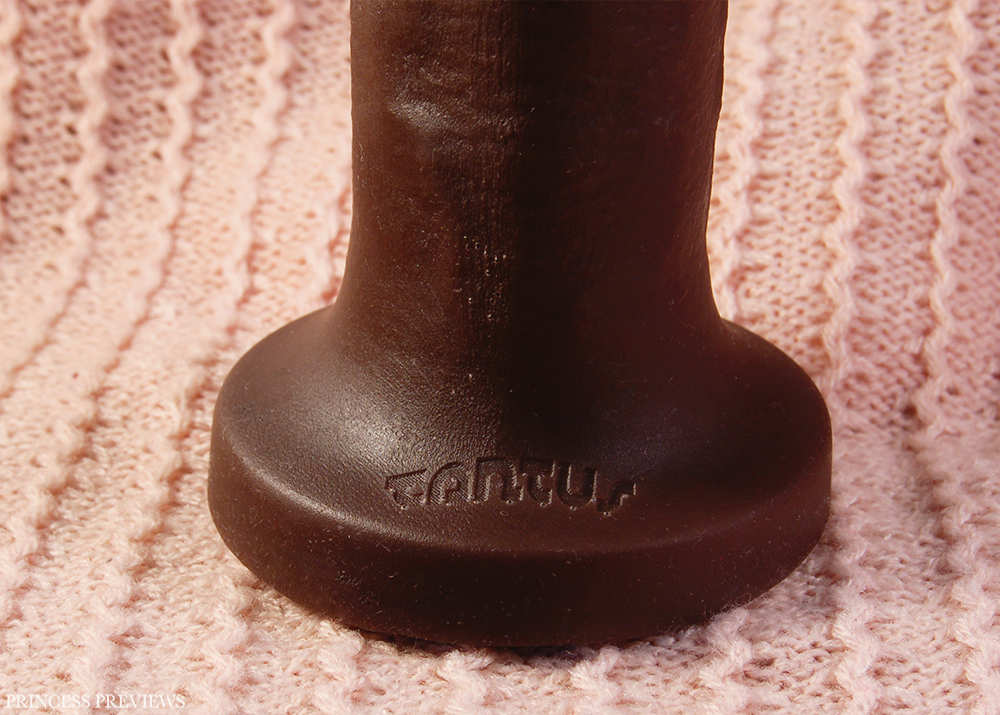 The toy has Tantus' usual logo placed on the base of it, however whereas the logo is usually on the front of the toy, this one has it on the back. Usually I love having the logo at the front since I can always see and feel very easily which way the toy is facing, but by having it at the back my hand doesn't naturally touch it and I can no longer see it. This is really the only let down of the toy.
Since the Gary is made with 100% Ultra-Premium Silicone cleaning is relatively easy, however due to how highly textured it is Tantus recommends always boiling it or placing it in the dishwasher to ensure it is fully cleaned and this will also sterilize it which allows use between orifices and partners. After cleaning place it in a zip lock bag for storage. Since the silicone has a matte finish the dildo picks up lint easily, so if it begins to get dusty make sure to give it a quick wash before use. Always use water-based lubricant only with this product, or perform a spot-test before using any alternative lubes.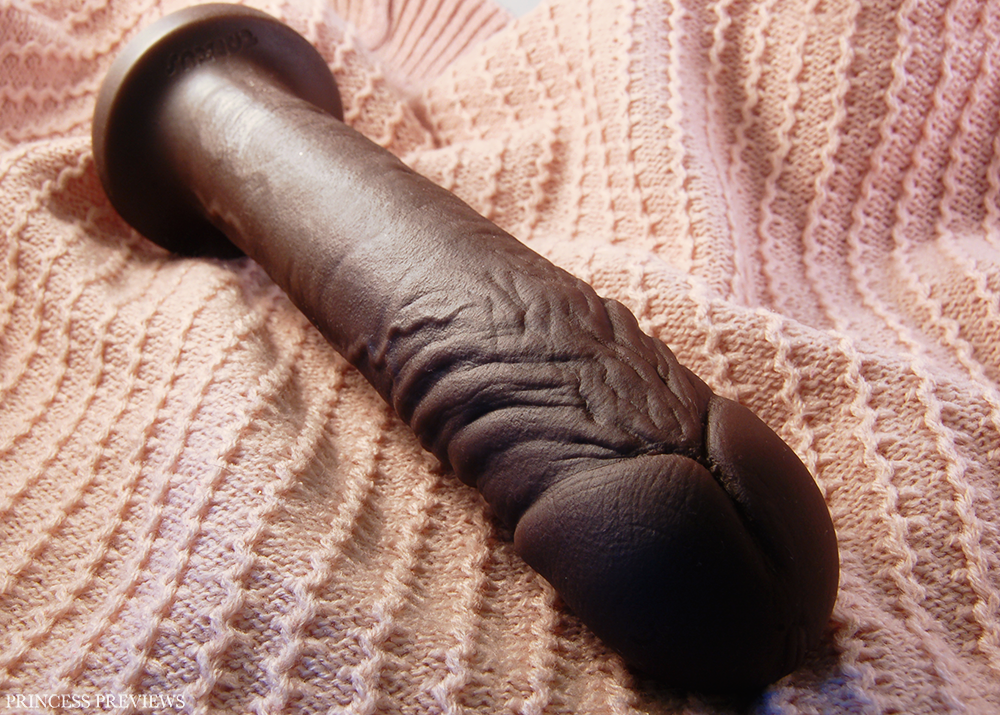 Overall I love this toy and am so happy I asked for it to review. It is so lifelike due to the dual density silicone, texture and colour, and is definitely my most realistic looking and feeling toy I have yet. It feels good just thrusting normally, but using it to stimulate my A-spot is like a match made in heaven and the best I've achieved with any toy. While I still found I prefer my Pack 'n Play No.2 in terms of general thrusting (let's face it, it's gonna be my favourite toy forever), the Gary is definitely a toy I would whole heartedly recommend putting on your wishlist asap, especially if A-spotting is your thing.
The Tantus Gary can be purchased directly from Tantus for just $149.53 AUD / $109 USD! 
Material - 100%
Appearance - 95%
Solo - 90%
Partner - 80%
A crazy realistic feeling and looking dildo with the best A-spotting I've ever experienced.
I received this product in exchange for an honest and unbiased review. Affiliate links have been used in this post.