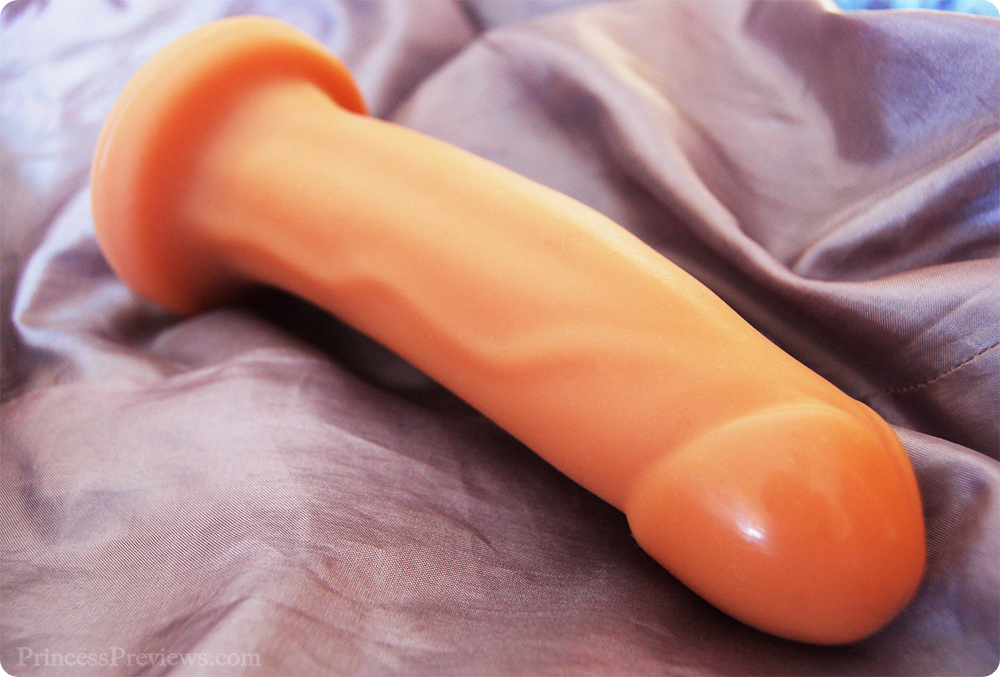 The Tantus Pack 'n Play No.2 is my first realistic looking dildo, and boy is it beautiful. It follows the same design as the Tantus Mark O2, but rather than using Tantus' dual density line of silicone, it features their wonderful super soft material throughout. Aided by texture, a curve, and a prominent coronal ridge, I've found it to be the perfect dildo for me and I can't see it leaving my bed side table anytime soon.
When I started out being immersed in the world of sex toys I wanted everything that was pretty, pink and girly. Looking only at the 'cuteness factor', and not the toy's actual features or materials, was an easy way to reassure myself my interest was normal and ok. Since actually using them, loving them, growing up, and now reading other bloggers reviews, I've been educated and left craving more. While I still like cute pink toys and will gravitate towards them most of the time, I also want bigger, thicker, and more realistic sex toys. I chose the Tantus Pack 'n Play No.2 to fulfil those desires because while it seems like a great idea to buy a huge toy straight off, as I don't yet know what my body can handle in terms of girth and length, the Pack 'n Play No.2's realistic size made it the perfect starting point.
The Tantus Pack 'n Play No.2 is super realistic, and super beautiful. It comes in a single skin tone, and has veins running down its length which ends in a flared base making it both anal and harness compatible. It has an insertable length of 16 cm / 6.25 inches, and a max diameter of 4 cm / 1.6 inches at the shaft and 3.6 cm / 1.4 inches at the head. Of course as with all Tantus toys what makes it really special is that it is made from 100% Ultra-Premium silicone, one of the safest materials on the market and my personal favourite. It is also eco-friendly and hypoallergenic, and super easy to clean.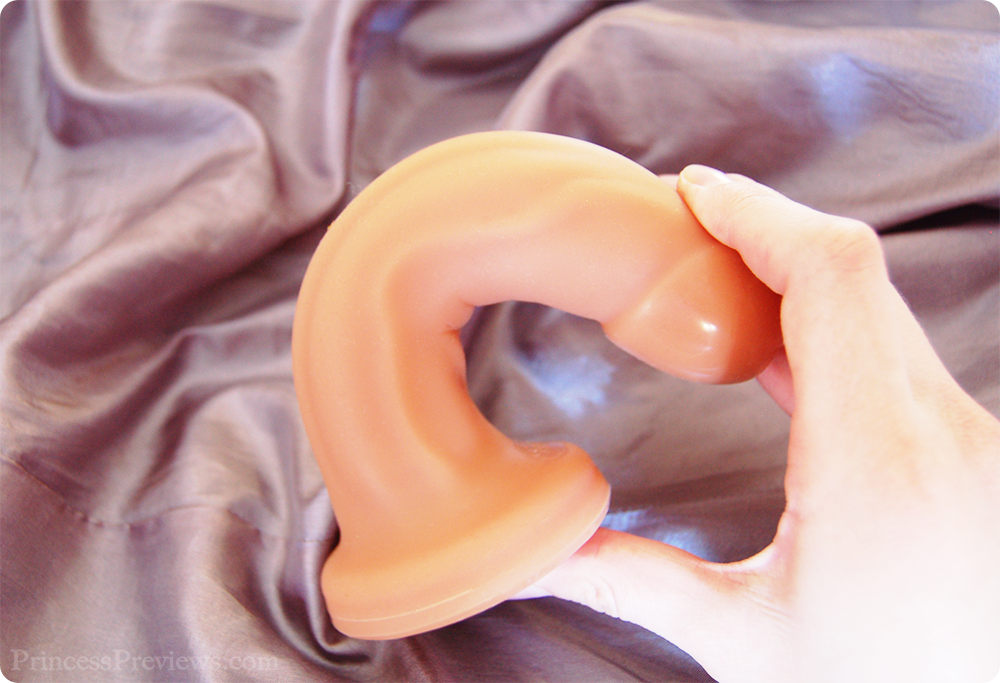 Now, I purchased this to only use as a sex toy, and so my review and ratings will be based off only how it functions in this regard. But, what makes the Pack 'n Play great and as its name suggests is that its soft silicone is designed to make it great for packing under clothing with a harness. Unlike the Tantus O2 range which are dual density silicone, this dildo has no inner core, making it soft, squishy, and very flexible. I don't own a harness, or have any experience in packing so I don't feel I am very qualified to review this aspect of the toy. I would say however that while it would be a fabulous toy to use during a sexual situation with a partner and harness, I don't believe it would work for every day or general use since while it is somewhat flexible it will try to bounce back to its original shape and so would not be very discreet.
I really need you to understand just how much I love this toy though. I honestly don't think I'll be able to express it fully with my writing, so you'll just have to trust me when I tell you now, okay? Firstly, I love the way it looks. Its tanned caramel skin colour is a feast for the eyes. I simply adore it and it reminds me of my favourite type of fudge I buy from the local patisserie store down the road. It has a few veins running down which feel pronounced under my thumb and seem perfectly placed but also random. I think my favourite thing about its overall mold and design however is the noticeable muscle ridge on the underside of the dildo, which I think is the most visually and texturally realistic part of the design. It does however also have an amazing coronal ridge and urethra hole that make my heart flutter with excitement when I see them. Overall, the dildo is curved slightly upwards to help with g-spot penetration, and has a lovely little Tantus logo on its base. Secondly, I need to tell you about its texture, because it is pretty much perfect. I mean, it's not 100% skin like, if you did a blind test with it and a real penis I could obviously tell the difference, but it is very close to it. The shafts silicone is smooth and silky with a slight touch of roughness similar to that of real skin. The head of the dildo however is made with a different more shiny and tacky type of silicone to reflect the change in skin texture between the head and shaft of a real penis. I love to stroke this dildo, but what I enjoy even more is squeezing it! I'm pretty sure it is law that I have to squeeze it at least three times every time I see it. Even though it's made with Tantus' 'Super Soft' silicone, I find that it is still quite firm and so squeezing it is almost like a mini work out.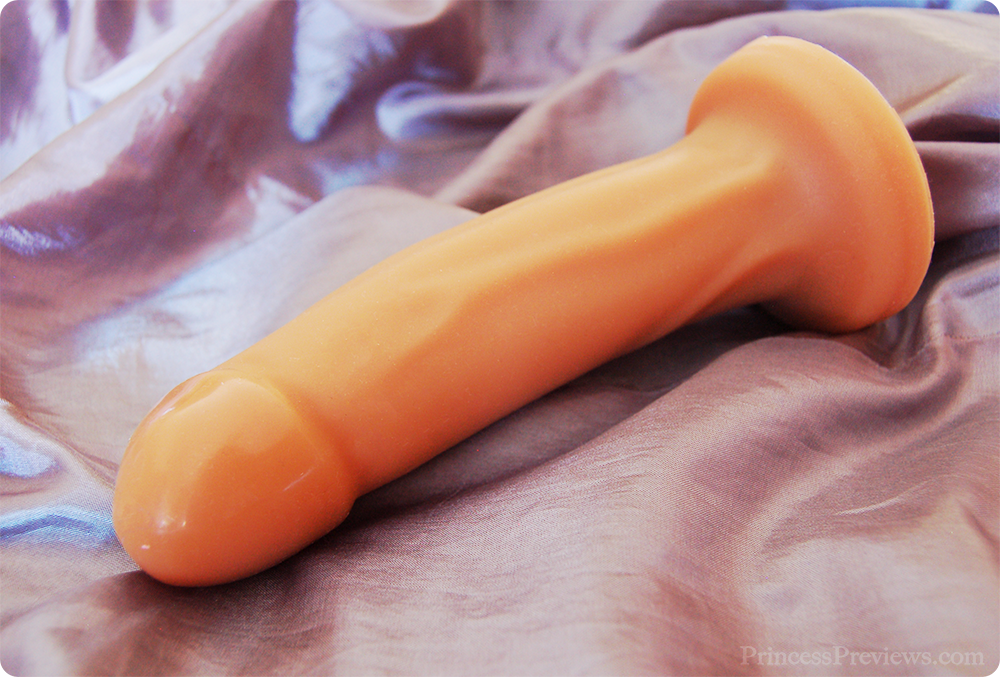 There is one more thing I love about this dildo however, and that's putting it in my vagina. It is a bit too thick for me if I am not warmed up properly, so I normally do so with the Tantus Splish, but after that, damn the things it does to me. I am happy to report that I can fit the entirety of it inside of me, and it fills me up beautifully without feeling unnatural or making me sore due to its realistic texture and soft material. This is the first time I have experienced this feeling of being 'full' with a dildo since it was my biggest yet (but has now been exceeded by my Tantus Echo and Vamp), and I love it. But I think a big contributor as to why I love it so much though is definitely in regards to its soft material. While my Tantus Echo and Vamp are indeed bigger than my Pack 'n Play, I find their firm, hard material to be quite the turn off, and they mostly feel alien and unwanted inside me. With the Pack 'n Play however it feels natural, I can hug every part of it comfortably, and would perfectly happy to just leave it inside of me if I needed to for some reason. Its curve has the ability to hit my a-spot or g-spot every time, and paired with my Fairy Wand for a clitoral vibe I am able to have a so far unlimited number of multiple orgasms with it. But, even better is that I can have vaginal orgasms with it. The only other toy (or penis) to have me achieve an orgasm without clitoral stimulation has been my trusty Play Things Mini Double Dong, but that was only on rare occasions. With my Pack 'n Play however, I go into sessions knowing I can reach a vaginal orgasm, and it is wonderfully easy. So yep, basically the Pack 'n Play can get me to achieve a relatively new type of orgasm without a hitch, it's perfect.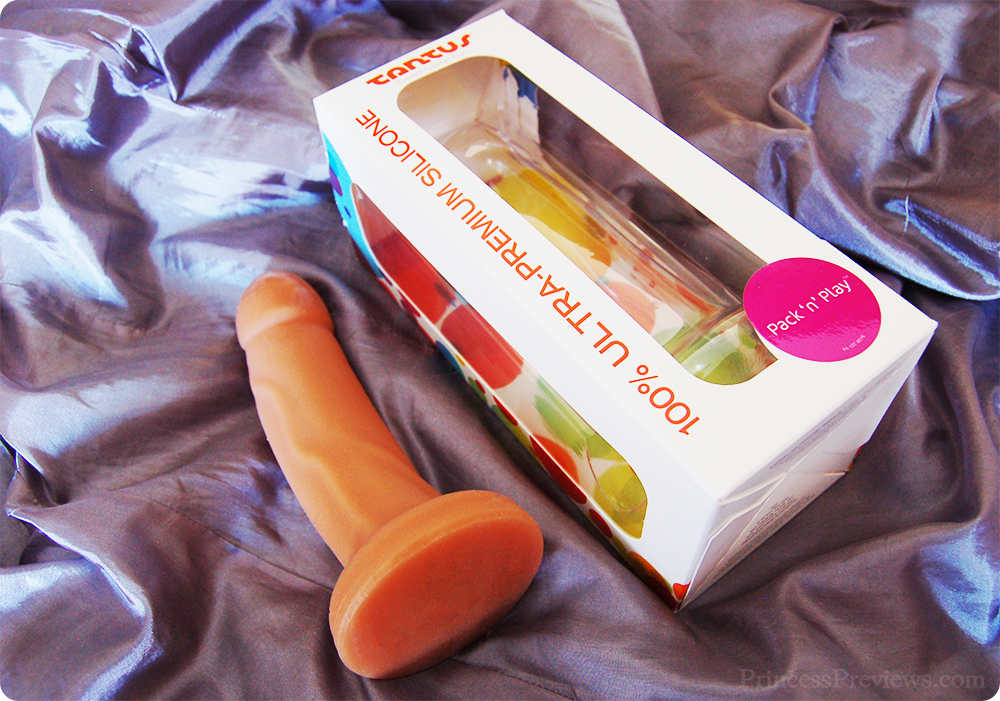 I purchased my Pack 'n Play No.2 as part of a large order back in May. I placed the order on the 28th and promptly received it by the 9th of June, which is great speed since my order was coming from the US and I am in Australia. It arrived in a brown box which discreetly did not mention the name 'Tantus' anywhere, a total plus if privacy is a big thing for you. The Pack 'n Play itself came in regular Tantus packaging box, which can be resealed again once opened, meaning it can be used as a storage option for the dildo if needed.
Cleaning the Tantus Pack 'n Play No.2 is crazy easy. For general cleaning it is best to wipe it down with antibacterial toy cleaner and warm water before and after every use. However, to sterilise the toy if you are switching between partners or vaginal and anal play you can either throw it in the dishwasher, wipe it down with a 10% bleach solution or boil it for 5 minutes. After, let air dry and then return it to storage. I currently store mine in the box it came in, but when space becomes more of an issue I will transfer it to a zip lock bag to live. Be careful to only use water-based lubricant on it, but if you need to use lube containing silicone, perform a spot test prior to use.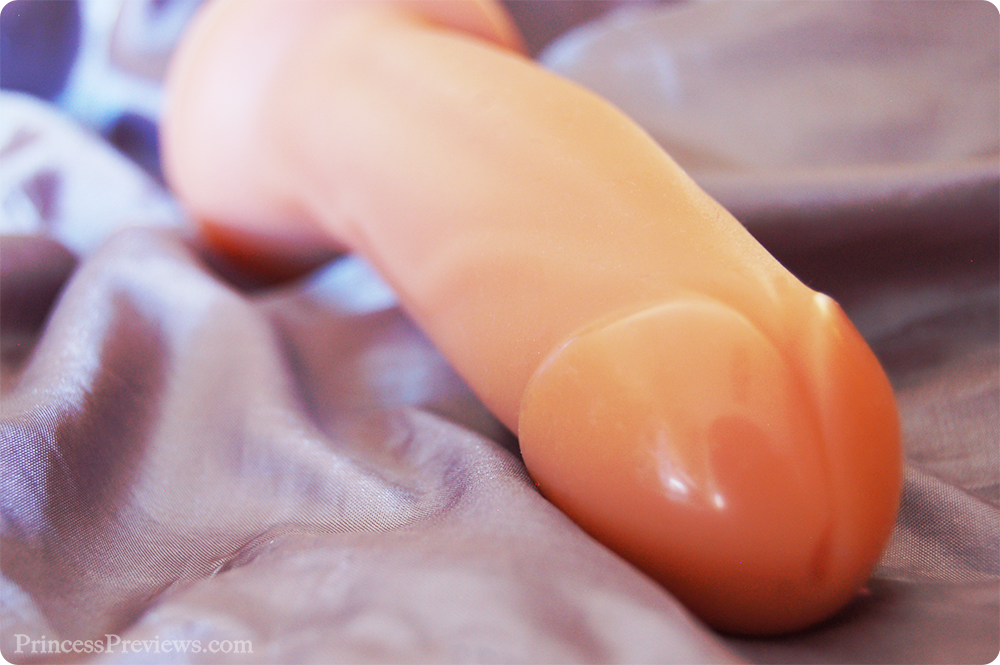 A big part of dildos is heavily based on your own preferences of what you like. Soft or hard? Big or small? That sort of thing. I'm personally still learning when it comes to sex toys, and because of this, some toys could easily be a total miss for me. Luckily, the Tantus Pack 'n Play No.2 was not, and I have loved every moment with it. For future purchases, I will definitely be using it as a reference point for what I enjoy. I hope that if you choose to pick up this toy, which I obviously highly recommend, you will find you have a similar taste to me and enjoy it just as much if not more so!
You can purchase the Pack 'n Play No.2 directly from Tantus right now for just $129.96 AUD / $96.74 USD!
Material - 100%
Appearance - 90%
Solo - 95%
Partner - 90%
A truly amazing and realistic feeling dildo.
Affiliate links have been used in this post.