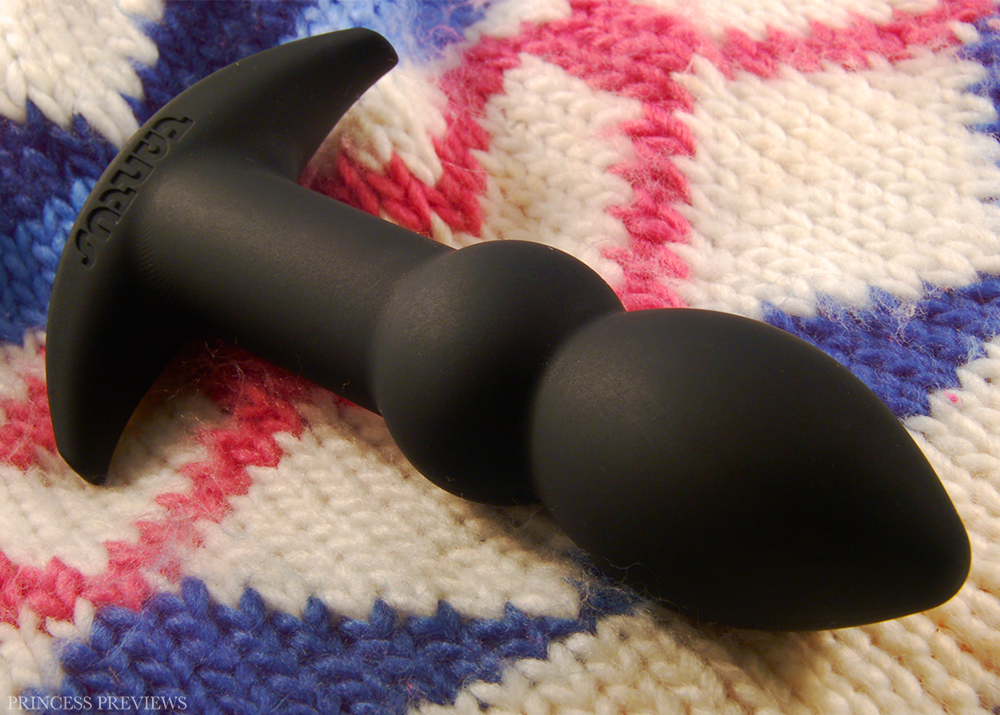 My blog started with a butt plug review, and since then I have written a lot of them, including a guide for beginners on how to use them. From that I have been seeking out plugs to recommend to my readers, generally with an emphasis on affordable but still good quality types. For anyone willing to put in a bit of extra money though I have always recommended the Tantus Perfect Plug Kit. Even though I didn't own it myself, I trust Tantus,,and to me the kit always seemed like the perfect way to start an anal journey. From it you get two very high quality silicone plugs that you know will last you a long time. The first is the Perfect Plug, which is thin, small, and a great way for any beginner to start off, while the other one, the Perfect Plug Plus, maintains a similar shape but is larger and can be used with a bullet vibrator for added stimulation, once you have mastered the smaller one. So, when I was given the opportunity from Tantus awhile ago to review some of their products I knew that it was finally time to try out what I had been recommending, and so, as an already experienced anal toy user, I asked to review the Perfect Plug Plus.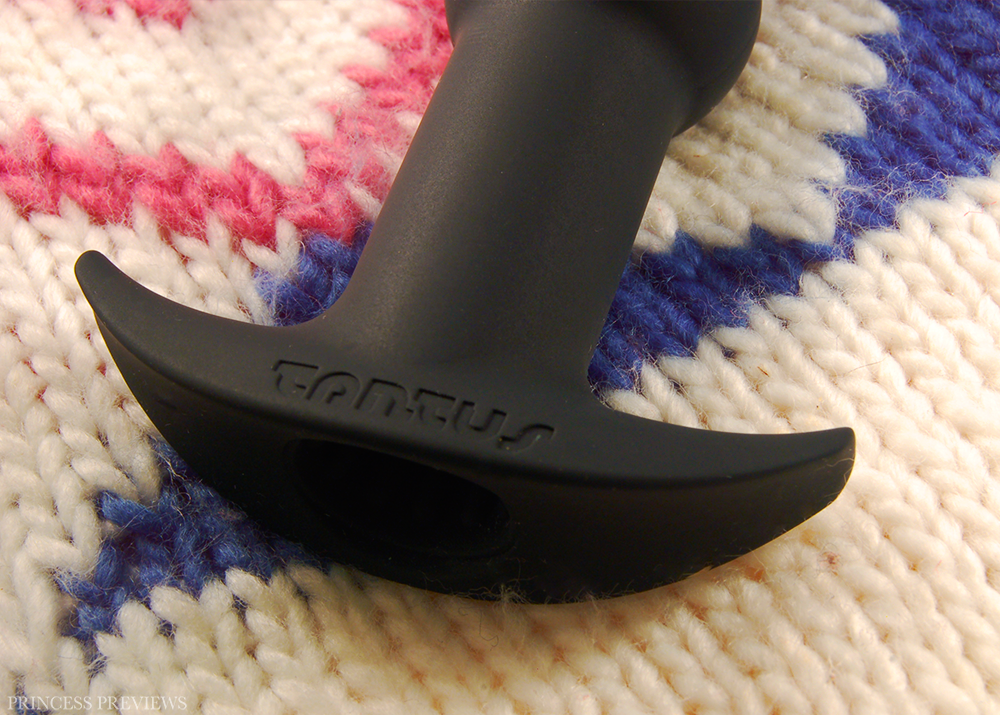 The Tantus Perfect Plug Plus is essentially a larger vibrating version of the Perfect Plug. It has a rounded and tapered tip, a secondary bulb-like insertable after the initial one, and then a long neck before expanding into a sturdy T-bar style base. I particularly love T-bar or anchor style bases, so I'm really happy that this is what Tantus use, as I find it much more comfortable than symbols or round bases. With it comes Tantus's bullet vibe which has three speeds, one button, and uses batteries. The toy is also compatible with most other bullet vibes however, such as the We-Vibe Tango. At first glance the Perfect Plug Plus looks quite fearsome with a diameter of 3cm / 1.2″ and insertable length of 10cm / 4″, but upon closer inspection it is actually one of my smaller plugs (in comparison to my other anal toys, in general this is definitely a medium to large sized toy and not for beginners), with my Naughty Candy Hearts, Glass Plug, and Rocks Off Butt Quiver all being wider. It is, however, my longest toy, and so I was interested to see if this would make a big difference. It comes in either black or purple, and personally I prefer darker colours with anal toys, and the silicone is very smooth and silky for easy insertion. The toy features a barely visible seam running over the length of it, as well as the Tantus logo at its base.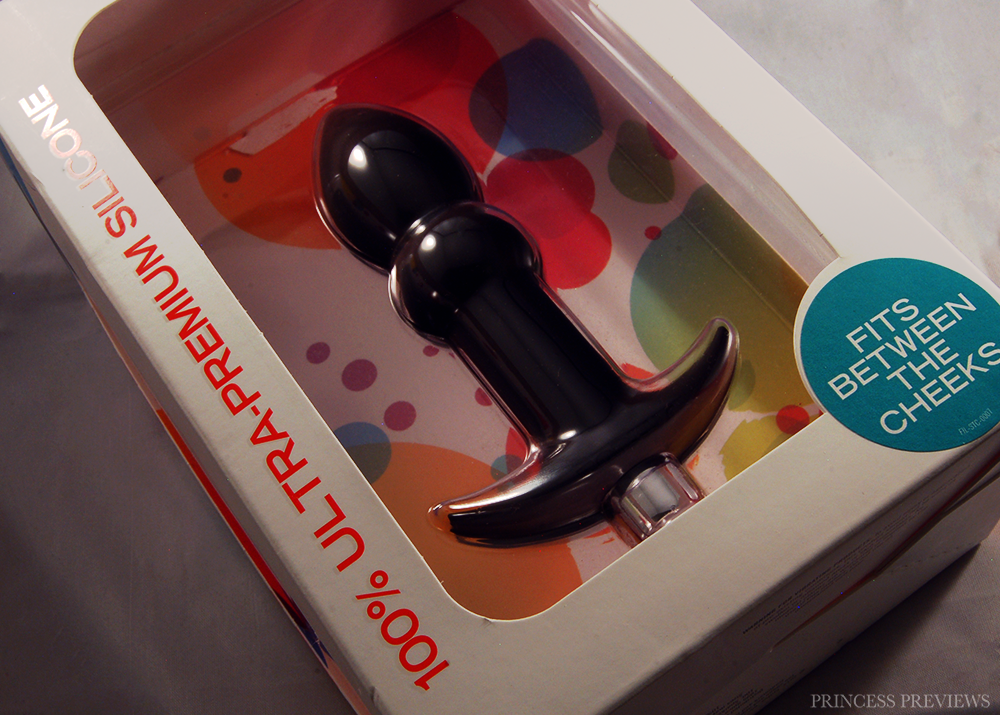 My order was placed with Tantus on the 6th of June and I received it on the 29th of June, which was slightly quicker than international orders to Australia usually are. The package arrived in a plain brown box with no mention of the company on it but 'adult novelty' on the label, so if privacy is an issue for you then you may want to consider this. The Perfect Plug Plus was packaged in Tantus's usual non-graphic cardboard box which has a plastic insert to show off the toy. These boxes can be reused if opened carefully, but are quite bulky, so if space is an issue then I would recommend later storing the dildo in a zip-lock bag as Tantus toys don't come with storage bags.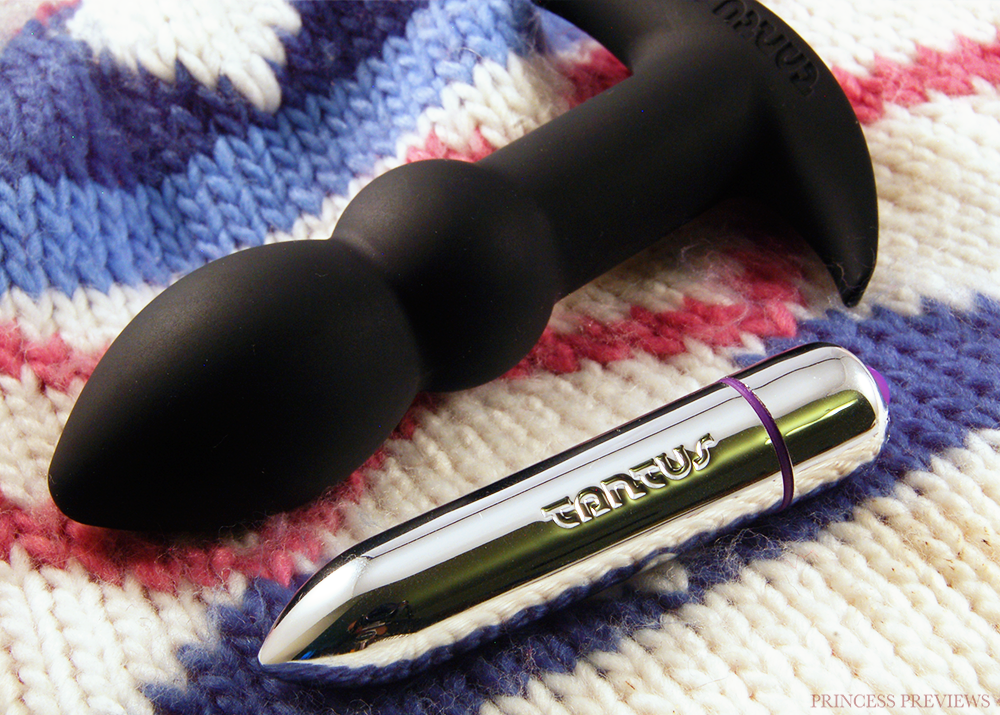 My first attempt at using this plug was without the bullet vibe inserted, since for extended wear I wouldn't want this aspect included. I wasn't sure if I would be able to do it, or if it would be extremely uncomfortable, but I was determined to find out. Paired with my Sliquid Sassy lube I found the plug relatively easy to insert and did not require a warm-up, although if you aren't very experienced with this large a toy I would definitely recommend it (and while this method did work, it is indeed easier to insert while the bullet is also included). After insertion I was glad to find I only needed a small amount of adjustment time to get use to the feeling. It was incredibly strange not wearing the vibe, because the hole where it should have been was still open, meaning I could put my finger in the hole rather easily. This was a super weird feeling since I could not feel my finger, but mentally I knew I was putting it inside of me, very trippy! After that I went about my day doing dishes and regular activities. I found the plug very obvious and hard to forget about, unlike some of my smaller plugs, although I think this was probably due to its long length. The whole time I had it in I was very aware of its presence, however I did not find it uncomfortable, and I could not feel the base at all. Sitting down is usually an issue when wearing plugs, but I found that this one actually became more comfortable when sitting, even on hard chairs. I feel that this was probably the length of the plug shifting to a more comfortable angle upon sitting, so it is definitely recommended more so than my other plugs for extended wear that will involve a lot of sitting down (cinema or dinner ideas possibly?).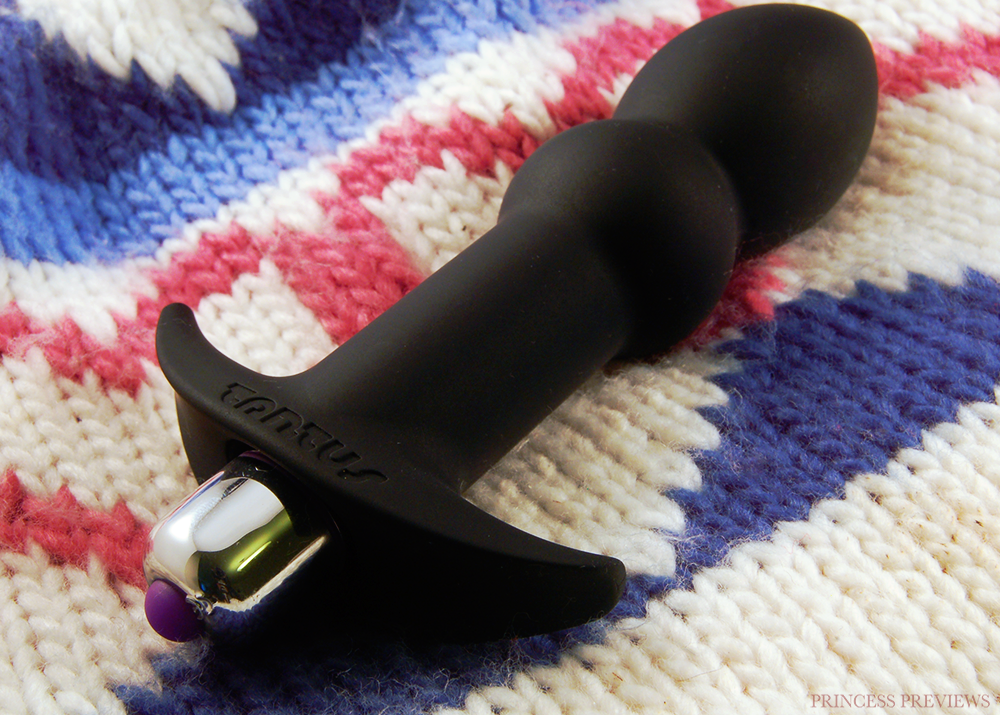 Next I decided to see whether the bullet could be inserted whilst wearing the plug. This was another success, as it slipped in very easily. As usual with the Tantus bullet vibe I found the vibrations very weak and buzzy, although it was still a pleasant sensation and aided my masturbation. On all my later uses however, I have replaced the included bullet with the We-Vibe Tango, which is far more intense and rumbly. This can be easily felt and is very pleasurable, and combined with masturbation it can create some great orgasms.
When this toy is inserted it really adds a whole new element to vaginal insertion. I like to use smaller dildos with it such as the Tantus Splish or BS Atelier Alex, and due to the plug it means they get pushed up against my G-spot which feels great. When the Tango is also running inside the plug it makes them feel almost like vibrators inside my vagina too, which I love. I have used toys as large as my Tantus Pack 'n Play No.2 whilst the Perfect Plug Plus is inside of me, although I imagine I could take even larger toys with enough warm up and preparation. Using the plug during PIV sex, especially in a doggy-style position, is equally as amazing, as it makes me feel tighter and again presses my partner's penis against my G-spot. The vibrations also feel good for my partner which is definitely a bonus.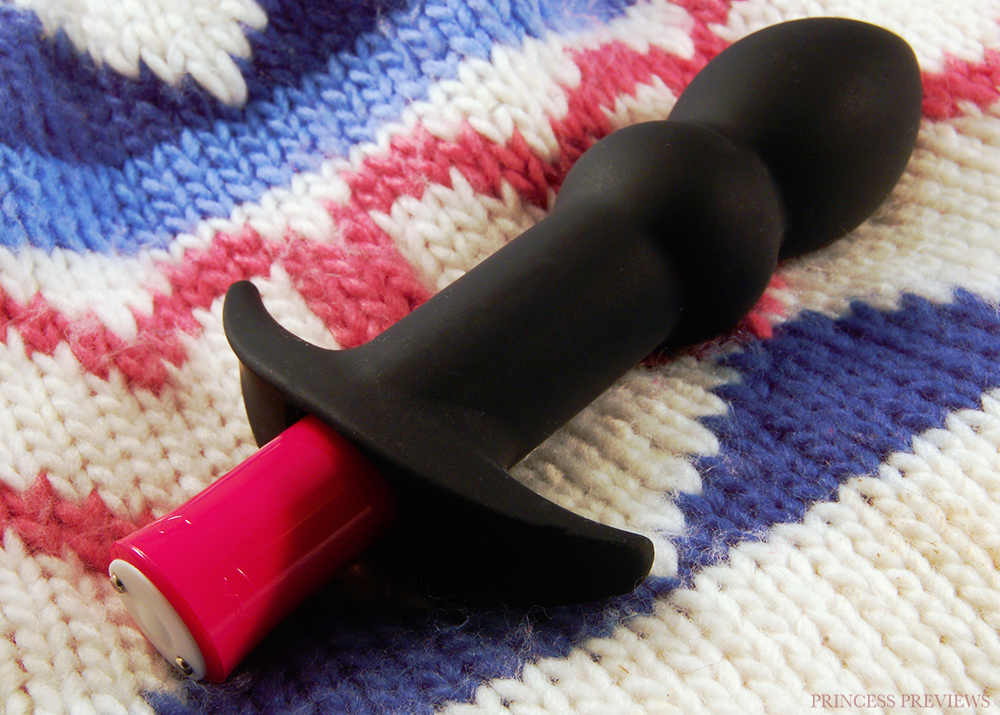 For general cleaning just give the Perfect Plug Plus a wash with warm water and some soap. For a more extensive cleaning, which you should do every few uses or when sharing between partners, you can either boil it for 2 minutes, put it in the dishwasher, or rinse your product with a 10% bleach solution. If your plug starts to smell you can bake it in the oven at 175 degrees C / 350 degrees F for 30 minutes. Afterwards return it to its storage solution, such as a zip lock bag. Since the silicone can pick up lint you might also want to wash it before use, and only ever use water-based lubricants with it.
Overall I have loved trying the Tantus Perfect Plug Plus and will definitely continue to use it. It is a great larger toy that doesn't require a ton of warming up for and can be inserted relatively easily. Despite its size it is quite comfortable for extended wear, and this is aided by the great base design Tantus have come up with. I've found it to be the perfect size for pairing with vaginal insertion and it does a great job of pressing things towards my G-spot, plus when the We-Vibe Tango is also inserted into it the orgasms I get are on another level. It would be good if a better bullet vibrator was included, because I know not everyone will have a Tango on hand to swap out with it. But in terms of the plug this is definitely a great design that should satisfy intermediate or experienced plug users.
You can buy the Tantus Perfect Plug Plus at Tantus for just $61.20 AUD / $46.20 USD!
Material - 95%
Appearance - 95%
Solo - 80%
Partner - 90%
Extended Wear - 80%
Vibrations - 50%
A great plug for PIV sex, masturbation and extended wear. The included bullet is very weak though.
I received this product in exchange for an honest and unbiased review. Affiliate links have been used in this post.