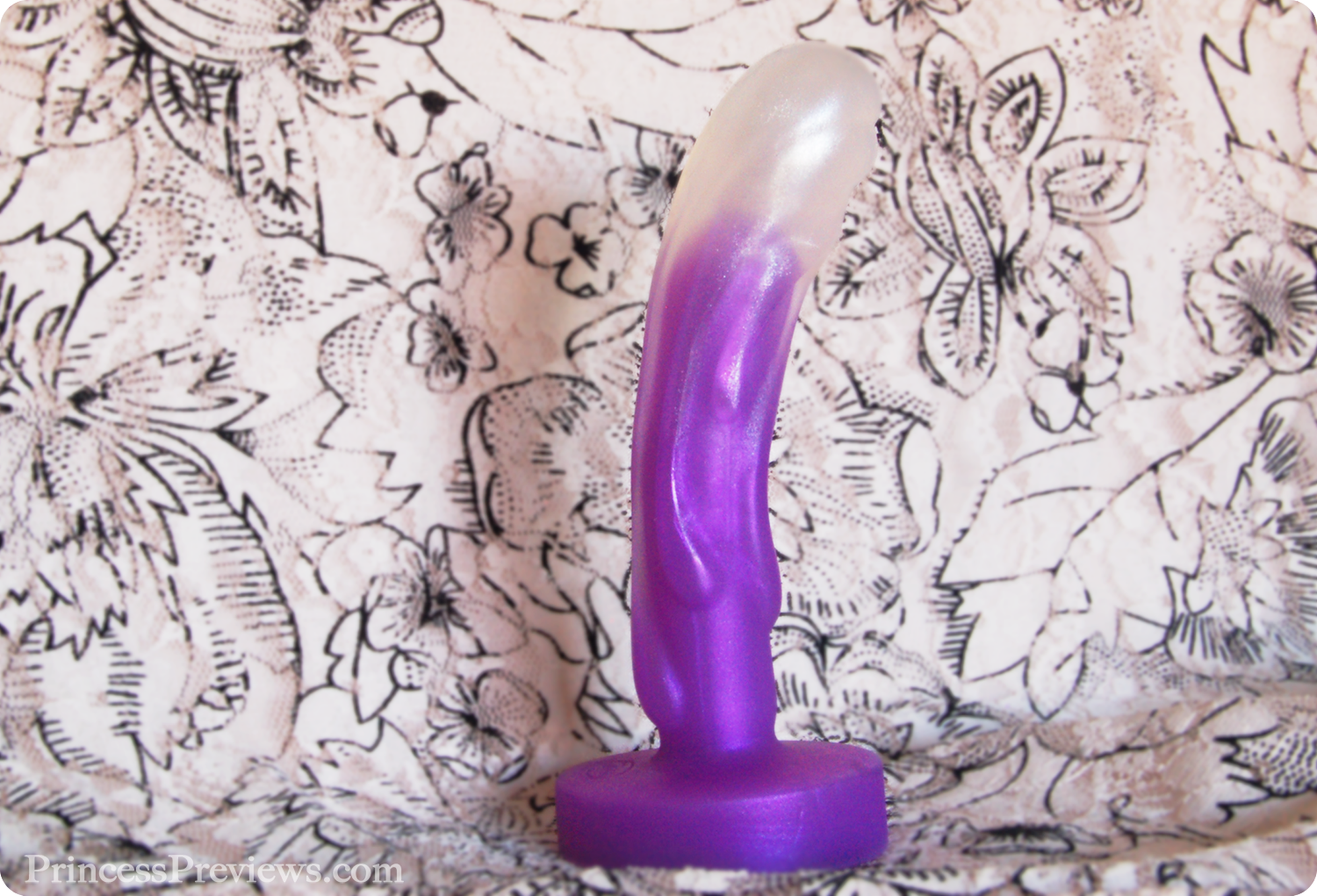 When I started off reviewing, I focused on all the toys I already owned, to see whether I enjoyed it enough to commit or not before I started buying more. I loved it, but because of this mostly everything I have posted about so far has either come from my rather old collection I bought at a sex convention two years ago, or from my fans since my work is of adult nature. As soon as I realised this was a thing I really enjoyed however, and wanted to pursue, I began eyeing up companies and products that I dreamed of one day reviewing for. The majority of that list, always ended up coming from Tantus.
If you don't already know, Tantus is a super friendly company with a large range of amazing and reasonably priced dildos. Most importantly however, is that all of Tantus' toys are made with eco-friendly and hypoallergenic 100% ultra-premium silicone, meaning they sell some of the safest toys on the market. Silicone is non-porous and non-toxic, and can be cleaned easily, and sterilised by boiling it for 5 minutes, putting it in the dishwasher, or wiping it down with a 10% bleach solution.  In addition to their popular range of dildos, they also sell a range of plugs, feeldoes, cock rings, paddles, and vibrators among other things.
Another great thing I love about Tantus however, is that they are always having a sale of some kind, and they are some the best sales I've ever seen a website have. For their 'May-bation' sale they were offering 20% OFF when you buy a full-priced toy paired with lube or cleaner, and 50% OFF all grab-bags. Grab bags, if you aren't already aware, are one of the most beautiful things on this earth, since they are basically just super cheap reduced Tantus toys, with the only catch being you don't get to pick what colour you get. So when I say 50% OFF grab-bags, remember that these are already reduced toys, meaning I got some $50+ dildos for around $10. Yeah, amazing. Anyway, all in all that month I fulfilled my Tantus dreams on impulse and bought four dildos and a toy cleaner, with a total of $135.74 savings. If you are reading this and sad you missed out on the May sale, don't worry, as I said before they are always having a sale. Right now they are having two actually. Firstly, you can get a grab bag toy completely free if you purchase two full priced toys, and you can up to a 25% OFF discount using the Summer Squeeze sale codes. You can always check out what Tantus sales are happening right now at my Sales page.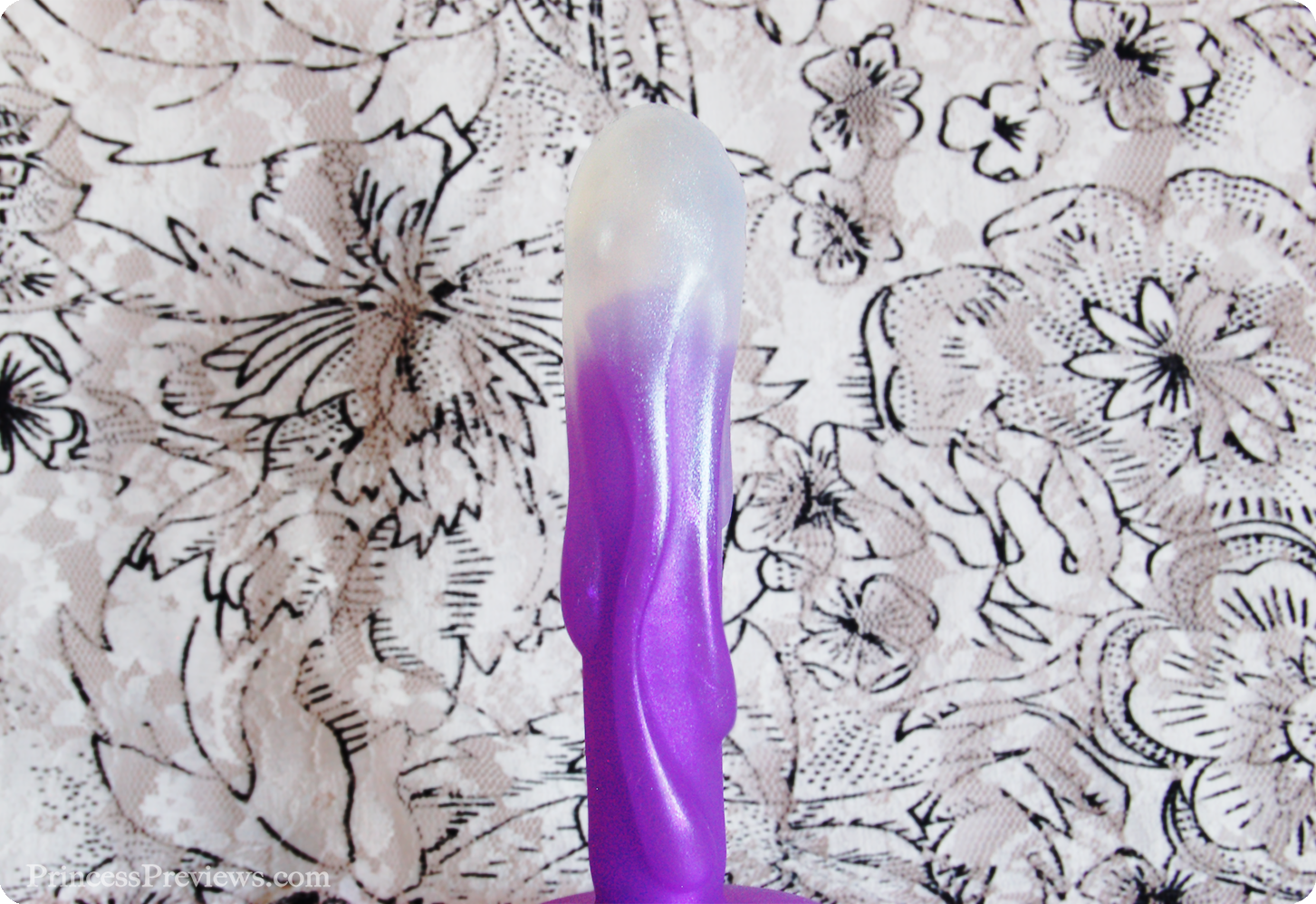 So without further ado let me introduce the Tantus Splish. I decided I would review the Tantus products from smallest to largest, since that is the order I use them. I'm sure from first impressions you can immediately tell the Splish is special. I mean, just to begin with, it's 100% adorable. It kind of reminds me of a purple Tantus Silk that has had pearly white silicone dripped down on top of it to create a kind of texture masterpiece. Its brilliance however, comes twofold. Firstly it is the perfect vaginal warm up tool, small enough to be entered instantly, and big enough to get me wet and able to get off. Secondly, is that it is a heavenly anal dildo.
The Splish is crazy tiny. I knew it would be small but when I first saw it I questioned if they sent me a trial version by accident. If you are looking for a proper vaginal dildo out of this design, then by all means buy its big brother Splash, which is essentially just the full sized version of it. Splish is 2.5 cm / 1 inch in diameter and 11.4 cm / 4.5 inches in length, making it a snug fit into the palm of my hand. It's a high texture nonrepresentational toy, and its production process of the drips means that every Splish is unique. Its base allows for it to be harness compatible and anal safe, and while I'm not sure if it is meant to be, mine seems to have a suction cup base, however due to its size I can't get much use out of it. Its got a dual tone colour of purple and pixie-dust-seeming pearly white, and overall is a beautiful piece of dildo art. Furthermore, the dual colours are made from two different types of silicone, with the purple being more matte and the white being more tacky. It's fairly firm in texture, but not as much as Tantus' usual hard silicone. It has a glossy finish and is totally flexible, with the tip being easily squished down to touch its base.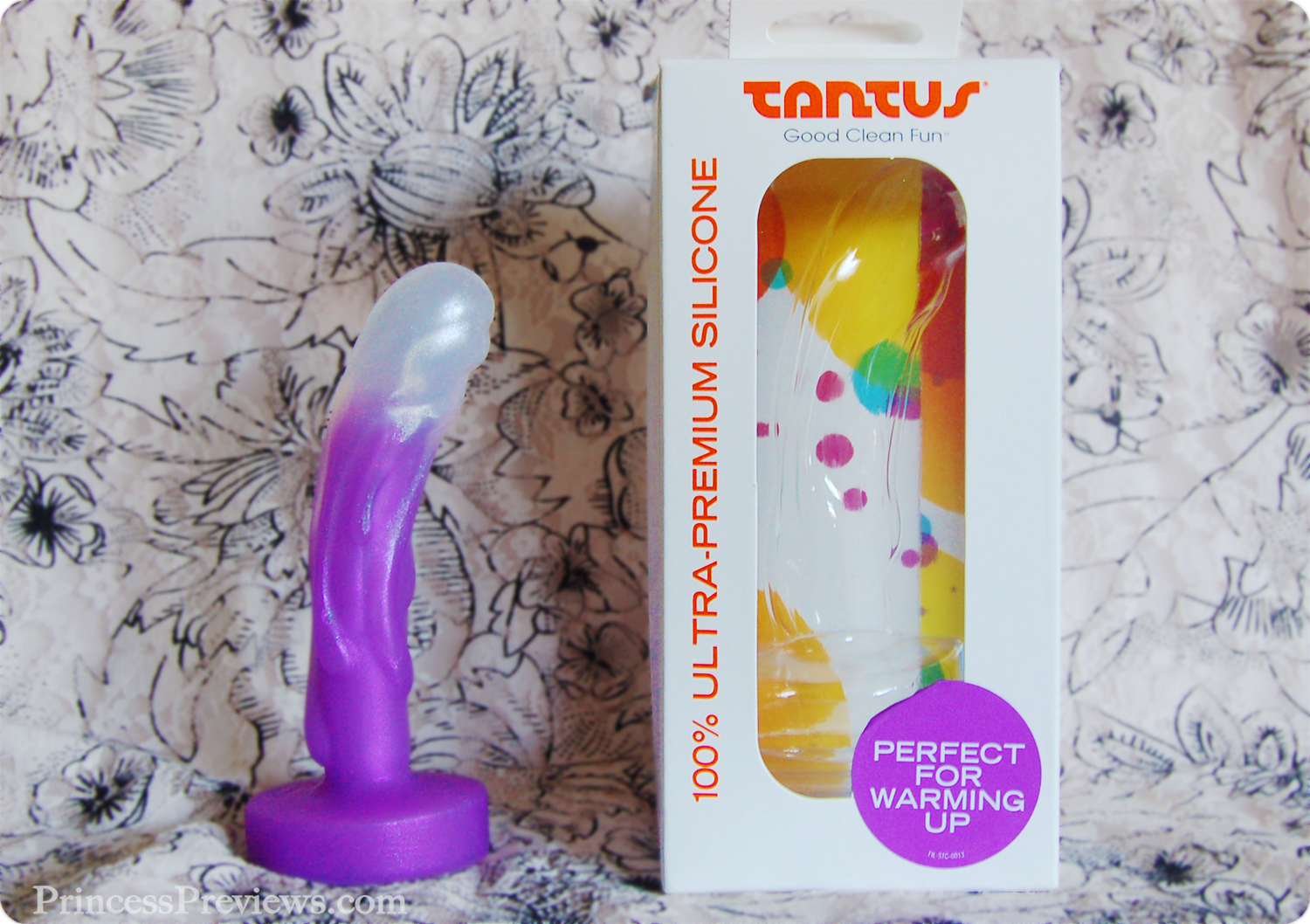 I made my order at Tantus on the 28th of May and it was shipped the next day. I then received it on the 9th of June, which is shockingly quick considering the purchase was coming from the US and I'm all the way over here in Australia. Since I ordered a lot it came in a large discreet brown box. No mention of Tantus was anywhere on the package, so fear not if your privacy is important to you. Upon opening the box I was presented with a lovely Tantus logo card / note, and a logo sticker which is now stuck to my bed side table. My Splish is packaged in the general Tantus packaging which can be opened and closed again for reuse. I'm currently storing my Splish inside its original packaging, but when space becomes more of an issue I will transfer it to a zip lock bag.
On the front of the box for the Splish it clearly states 'Perfect for Warming Up', which I totally agree with. It's good if you are a fan of small dildos, but otherwise you are probably going to buy it for this if you plan on using it vaginally. When I first received it I didn't think I would be able to cum due to its width, or rather lack of. However, its length and slight curve is perfect for hitting my g-spot just right, and so the task is actually quite easy, and it feels amazing. Despite this though, I also don't exactly feel full and it leaves my muscles with nothing to contract around, plus the flexibility of it makes any hits against my g-spit quite soft, so any orgasms I have with it are weak. Furthermore, it is too thin to feel the textures vaginally, and so I might as well be using the Silk. But, being able to use it as a warm up tool, is what has kept the Splish as an almost daily used dildo and something I find myself constantly coming back to. Its size means that I need absolutely no warm up to be able to insert it, but the fact it hits my g-spot so well means I get wet from it ridiculously quick, and the faster I do this the faster I can use my bigger, more orgasm suited toys. While I could just use my fingers for a warm up, I find this gets me ready a lot quicker, is a hell of a lot more fun, and means I don't get my hands covered in myself before I even really start the party.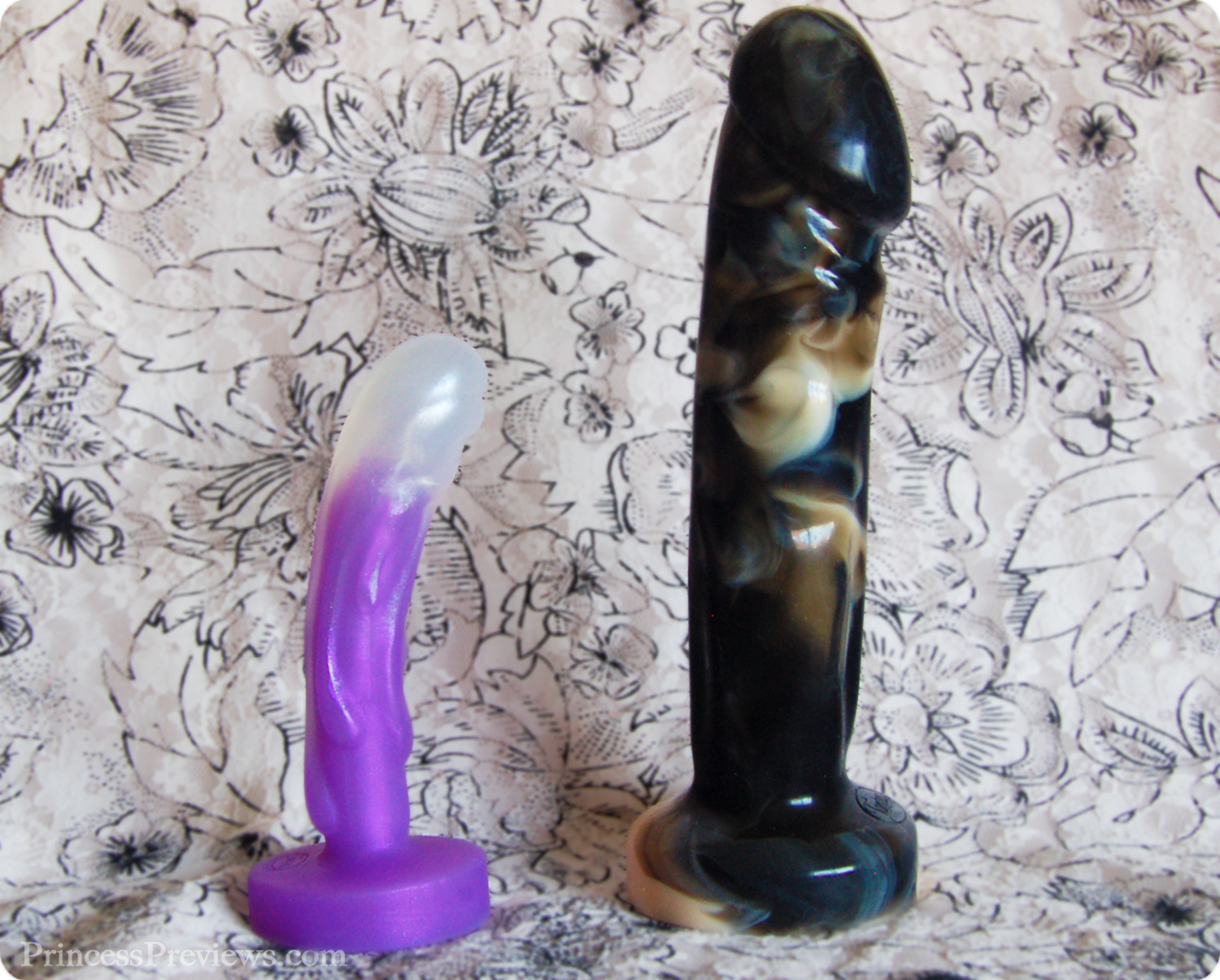 The real fun with Splish starts when you try it anally. I'm not huge of anal personally, I love butt plugs due to their aesthetic appeal more than the pleasure I receive from them, and I have never used an anal dildo before. I have dildos that are anal safe, but I have no interest in putting anything particularly big inside me unless I have a good reason. In that regard, I didn't consider Splish to be something I would ever put in my butt at all when I purchased it, or when I received it, but when I couldn't feel its glorious texture inside my vagina, I knew I had to find another way. The Splish is far smaller in width than my plugs, but looks fairly ominous due to its tip not being at all tapered, and of course its length. However, once in it's fine. In fact, better than fine. Firstly, I could sure feel that texture now, every little bit of it, and let me tell you it's pretty dang good. Secondly, it's thin enough to not be overwhelming, yet long enough to allow me to thrust greatly and totally pleasurably. It really just seemed to agree with my body, and so I can't recommend it more. On that note, I believe this would be the perfect sized dildo for an anal beginner, as that is essentially what I am in regards to dildo play.
If you are planning to go between anal and vaginal play like me with the Splish, ensure you sterilise it between the uses rather than just giving it a regular clean over. As I mentioned earlier, because Tantus toys are awesome it can be sterilised by boiling it for 5 minutes, throwing it into the dishwasher, or wiping it down with a 10% bleach solution. If you only plan on using it for one type of hole however, feel free to just wipe it down with warm water and a anti-bacterial toy cleaner. Be careful to go in-between all the little drips, as gunk likes to build up in their cervices. After it has been left to dry, you can then store it back inside its packaging or where ever else you want, but ensure it is not left touching other silicone toys. I've found the Splish to be the least lint attracting of any of my silicone toys, but I would still recommend washing it before use as well. Lastly, ensure to use only water-based lubricant with it, or for silicone containing lubes perform a spot check first.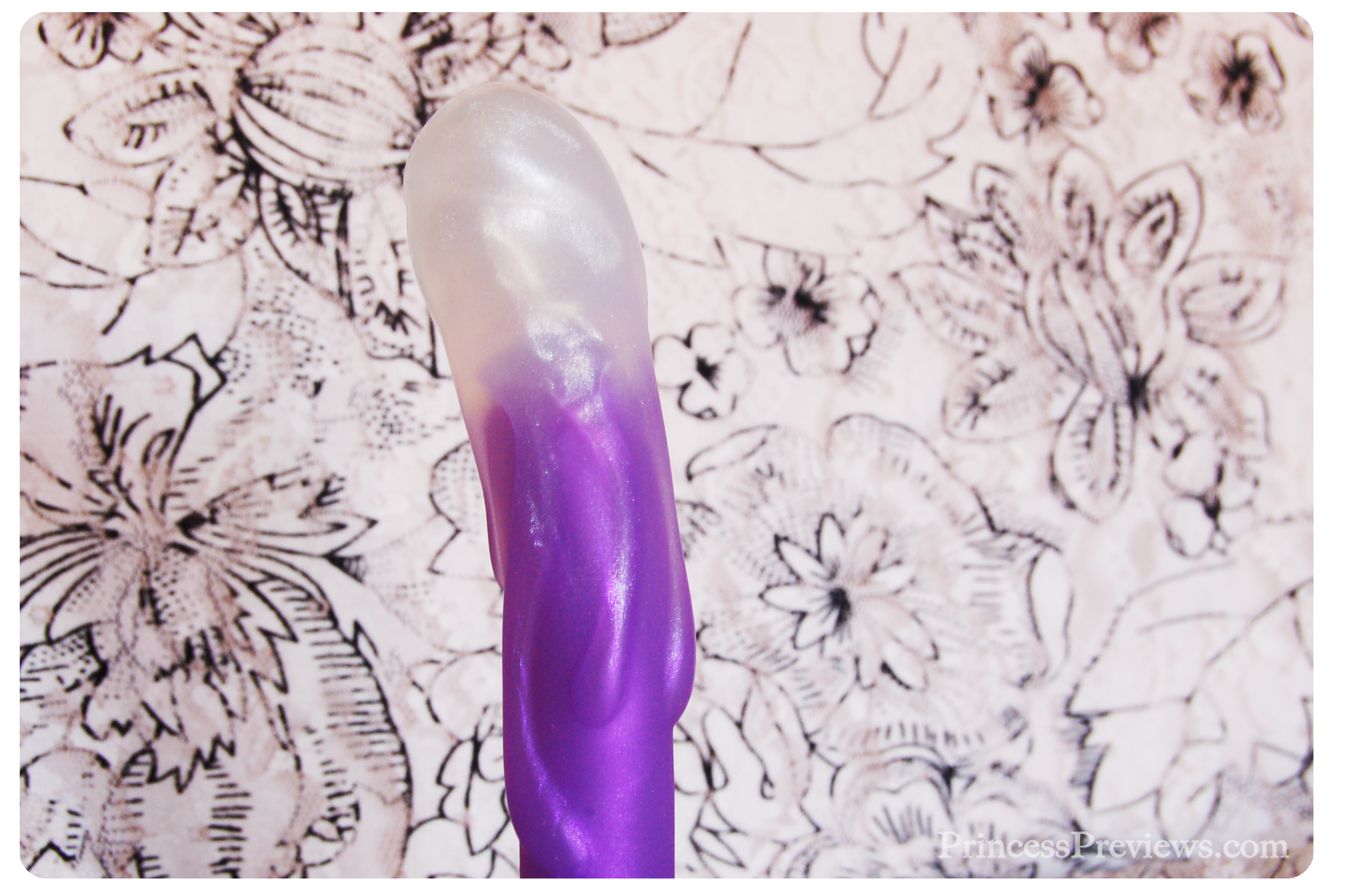 The Tantus Splish is really, really pretty. I think it could sell just on that. But, if you are actually interested in whether it works or not, then you'll be pleased to know that it does so beautifully. If you are looking for proper full sized dildo, this isn't for you. But, if you have a soft spot for petite toys, or need something for warming up for vaginal play, it's perfect. Anally is again a whole different matter, but again one that is entirely positive. Its texture is simply marvellous, and I know I just need to get my hands on a Splash now so my vagina can have a similar experience. Overall, Splish is being used almost daily by me for a very good reason that isn't just influenced by its good looks. If you choose to add this to your collection, you will not be disappointed, after all, all good things come in small packages!
Sadly both Splish and Splash have been discontinued by Tantus.
Material - 100%
Appearance - 100%
Solo - 70%
Partner - 65%
A great smaller sized warm up dildo for vaginal use, and perfect anal starter dildo.
Affiliate links have been used in this post.