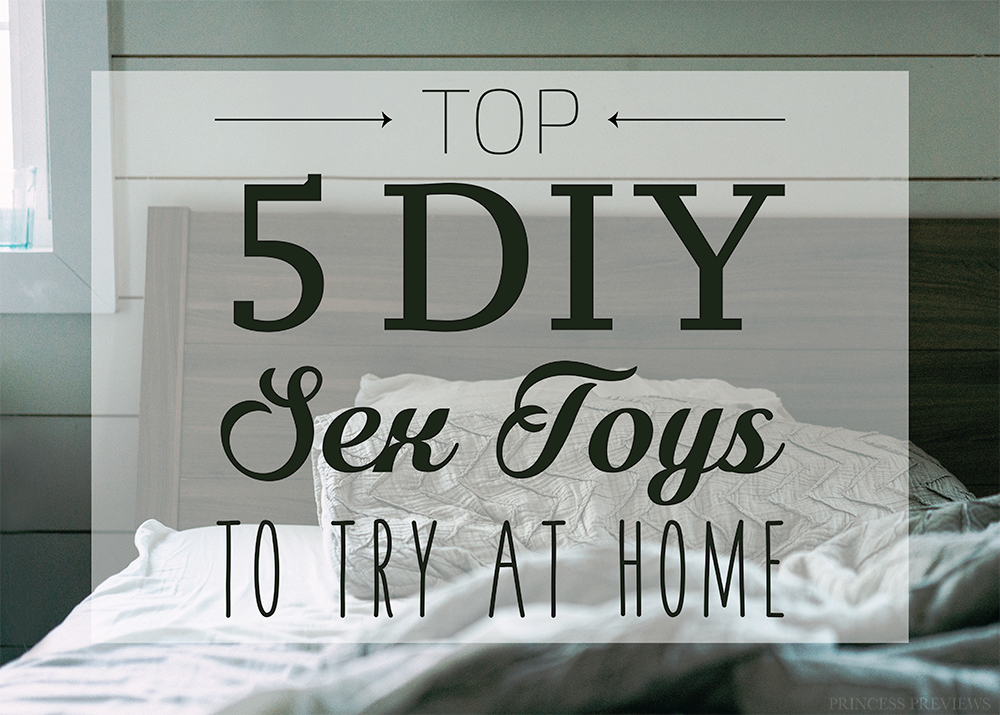 I was an early bloomer, so masturbation became a big part of my life pretty early on. As I got older and discovered porn, I also discovered sex toys, and excitedly awaited the day when I was old enough to get one. I tried to make my own but it did not turn out very well, and I can only wish I had a guide like this back then. Even though I sadly can't reach back in time and let myself know what I know now, I decided to make this guide anyway for everyone who may be in a similar position to I was. It's not just age either, I am very fortunate to live in a country where a sex shop seems to be on every road, but I am aware not everyone is. I can also now afford to spend my money once in awhile on a $100+ sex toy, something I am sure seems insane to quite a lot of people. So this guide is for everyone who, for whatever reason, isn't as fortunate as me to own a range of sex toys. Plus, these options are actually better than just buying a cheap non-body safe toy, so if you were thinking of just caving and purchasing a jelly dildo, perhaps try these first.
All of these methods are primarily directed for those with vaginas, although they could work vice versa. But, for a more detailed guide on DIY methods for those with a penis check out Badult's home-made pocket pussy guide!
Hairbrushes
Hairbrushes come in many shapes and sizes, just like dildos. In fact, their handles are actually quite a similar shape to a dildo… so it shouldn't be a huge surprise that many people use it as one! A hairbrush is the sort of thing that is completely normal to have in your bedroom, so no one will suspect a thing. Plus, a lot of people do use multiple brushes, so it definitely wouldn't be too weird to have a few different styles lying around. This is a great way to see if masturbating with penetrative objects is something you enjoy before spending your hard earned cash on upgrading to something nicer. Just place a condom over the handle first before use to help with cleaning and to make sure everything is smooth and sanitary.
Electric Toothbrush
Who hasn't thought about using their electric toothbrush as a vibrator before?! After all, what else is that shape and size that vibrates? Plus, they're easy to buy and can be very discreet. While it may not be as easy to explain the presence of a toothbrush on your bedside table as a hairbrush, if you have an ensuite bathroom or even just make sure you put it away after use then no one will be the wiser! When using an electric toothbrush as a vibrator ensure you are only using the handle end and not the brush, especially if this is your actual toothbrush. Although, if it's a spare then a brush with soft bristles may actually add an interesting element to your playtime. If you find the vibrations too strong due to the hard plastic of the handle then start off by covering it with some clothes or a blanket, which will help to dull it. If you don't have an electric toothbrush then an electric razor can work just as nicely.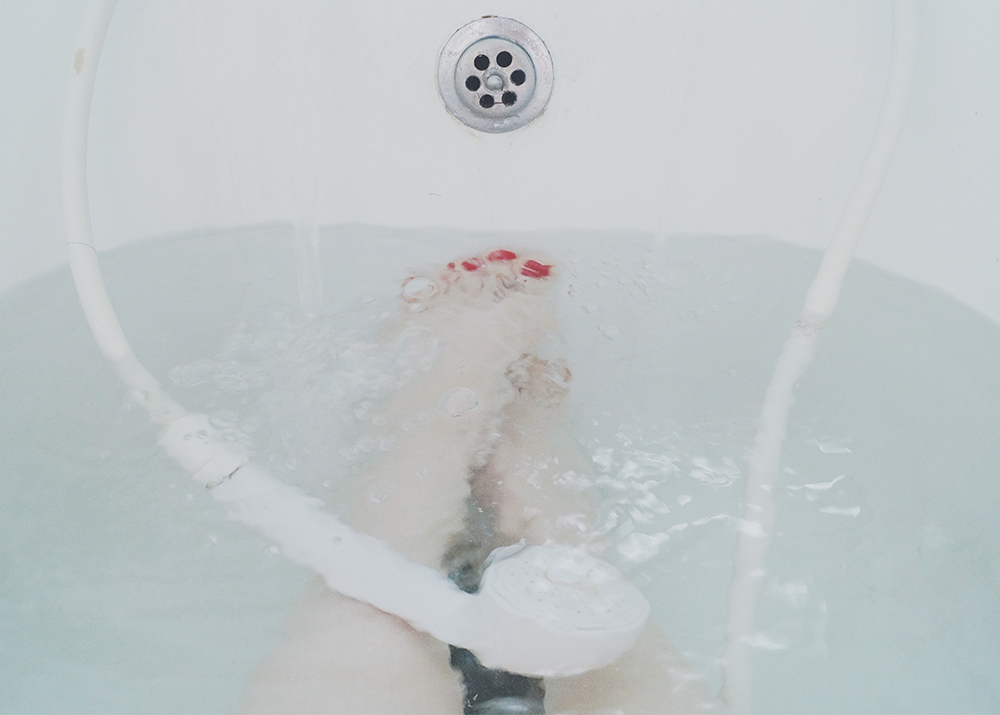 Removable Shower Head
This is probably the most well known DIY sex toy around. Any sort of water pressure can make it work, such as the jets in a jacuzzi, but most people swear by removable shower heads. There isn't a whole lot I can say about this one, you either have one or you don't. But if you don't then this may be something to remember next time you consider upgrading your bathroom. Make sure the water is at a nice warm temperature before use and ensure no soap gets near your genitals since this can cause irritation and infection. For those who are already well acquainted with this method, maybe consider taking it to the next level and getting this Shower Head Vibrator, a dildo attachment for your shower that squirts water at your clitoris!
Your Phone
One of my first proper relationships started off as long distance. As such, one of our favourite ways to be intimate together was to have my partner repeatedly call me, usually while we were already on Skype together, so that my phone would continually vibrate. It was the original version of what has now become the basis of popular partner toys that can be controlled by smart phone over wifi, such as the Vibease and We-Vibe Wish, and it was pretty damn good. Of course the phone call method is still around, so if you can't afford these fancy new versions you can instead do this for virtually nothing.
If you don't have a partner to help you out with this, another similar method that is popular, and even recently appeared on the latest season of Orange Is The New Black, is to just set a bunch of alarms to go off immediately and then let them do their thing. Alternatively, you can also download one of the many Apps that are available to replicate vibrators. I tried out a few for this and my favourite is the "Brrr… Perfect Mobile Massager". The English isn't great, but it doesn't have many ads in comparison to other apps, plus it is easy to use and will even play the sound of a vibrator for you if you want to pretend it's the real thing!
Back Massagers
The Hitachi Magic Wand started as a back massager, and since then these unassuming products have become almost synonymous with sex toys. Due to this back massagers may perhaps not be as discreet as the other items mentioned here, but if you want plausible deniability on your side then these are a good option that can probably get the job done better than any of these other methods. They can also be purchased at pharmacies or large chain stores such as Target, which is perfect if entering a sex store is something that worries you or if you are under 18. Back massagers come in many shapes and sizes, are for external use only, and will often need to plug into a powerpoint. Since I love wand massagers this is my pick of the methods, as it will give you wonderfully broad stimulation with fairly strong vibrations, plus you can still use it on your back as intended which is always a treat too.
Do you have a favourite DIY method that I missed? Let me know in the comments section below what your top tips for home-made sex toys are!
This post was sponsored by Badults, but as always, all opinions are my own.