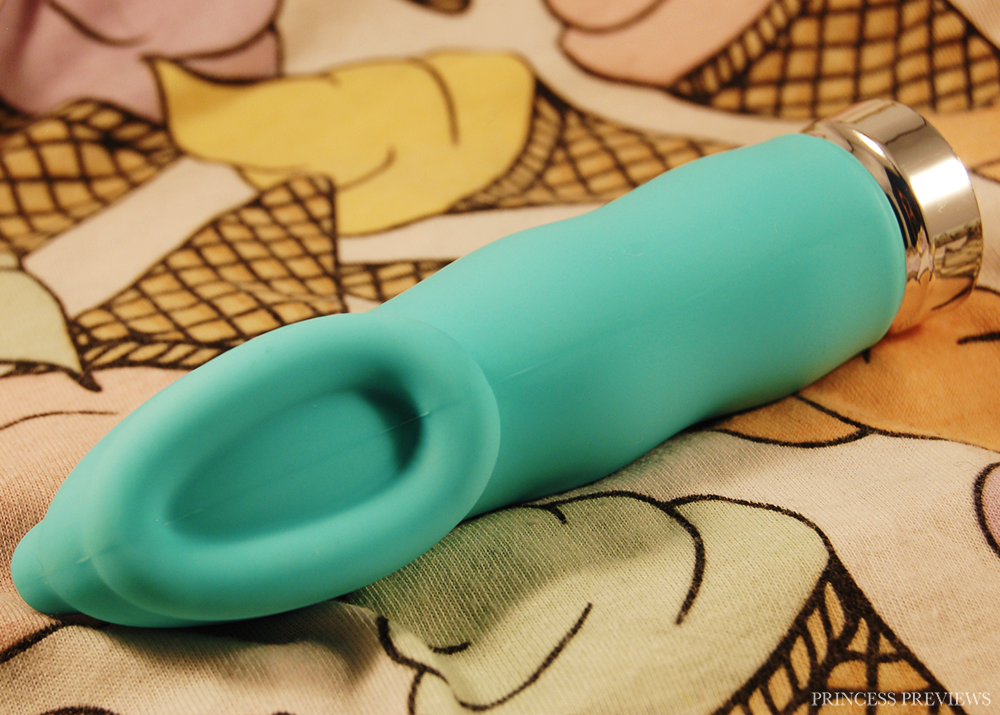 Last year I got to review some amazing products, that, if it wasn't for the fact I am a reviewer, I would have never been able to afford. It was, and is, fantastic, but as someone who is considered on the lower end of society in terms of money, I can completely understand how alienating it can feel to readers who are making an effort to try and find good sex toys but can't actually buy any of the things I review. Cheaper sex toys are just as important as higher end or luxury ones, if not more so, and they can be just as good. In fact the most expensive toys I have ever reviewed, the MysteryVibe Crescendo and O-WAND, I gave bad reviews to. Just because something is expensive doesn't mean it is any good, and I think that it is our jobs as reviewers to let our readers know this and what better options are out there for them. Cheap but good quality toys that are made from body-safe materials are becoming more common and can provide a great entry-point or even full-fledged toy if you know where to look. So this year I want to start reviewing more budget-friendly toys to provide more accessible options for the majority of my readers. To start this off Peepshow Toys have kindly sent me two VeDO toys that are both under $45 AUD / $35 USD, the Luv Plus Bullet Vibrator and Quaker Anal Vibe, and for this review I will be focusing on the Luv Plus.
VeDO are a relatively new company based in China who are specialising in environmentally friendly and body-safe sex toys at affordable prices. Right now they have a large range of silicone vibrators out, such as clit vibes, rabbits, and Kegel balls, as well as a few non-electric products like cock rings and masturbation sleeves. Since they are new I have no prior experience or knowledge of the quality of their toys, so I was very eager to see if they could possibly be any good for the price they are being sold at.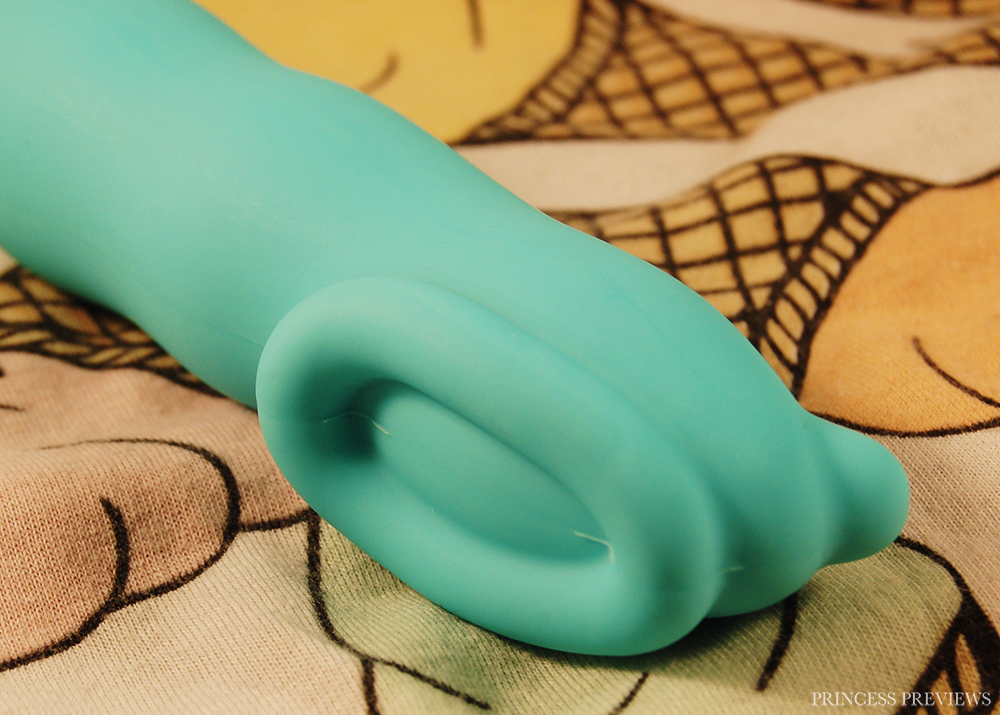 The Luv Plus Rechargeable Bullet Vibrator is exactly what its name says. It is a relatively small clit vibe, although bigger than my We-Vibe Tango, and is USB rechargeable. The design is kind of funny looking, but I think is quite well done. The circle at the top is meant to surround your clitoris, it reminds me of the design of a suction style toy like the Satisfyer, but on a vibrator instead. If broad and surrounding vibrations isn't your thing however, it has a point at the top for pin-point stimulation. Again, if that isn't your thing then you can just press its length up against you like the Tango and enjoy it without any of those additions. Controlling it is easy to understand since there is only one rather large button on its base, and it has 10 vibrations to cycle through. The silicone is really smooth and nice to the touch, and does have some squish to it, although it does pick up a bit of hair and dust, and there is a very obvious seam, especially around the clitoris area. Mine is in turquoise and it is an absolutely gorgeous colour that I rarely see on sex toys, and it also comes in indigo and pink. This toy is also completely waterproof which is a great bonus for such a cheap toy.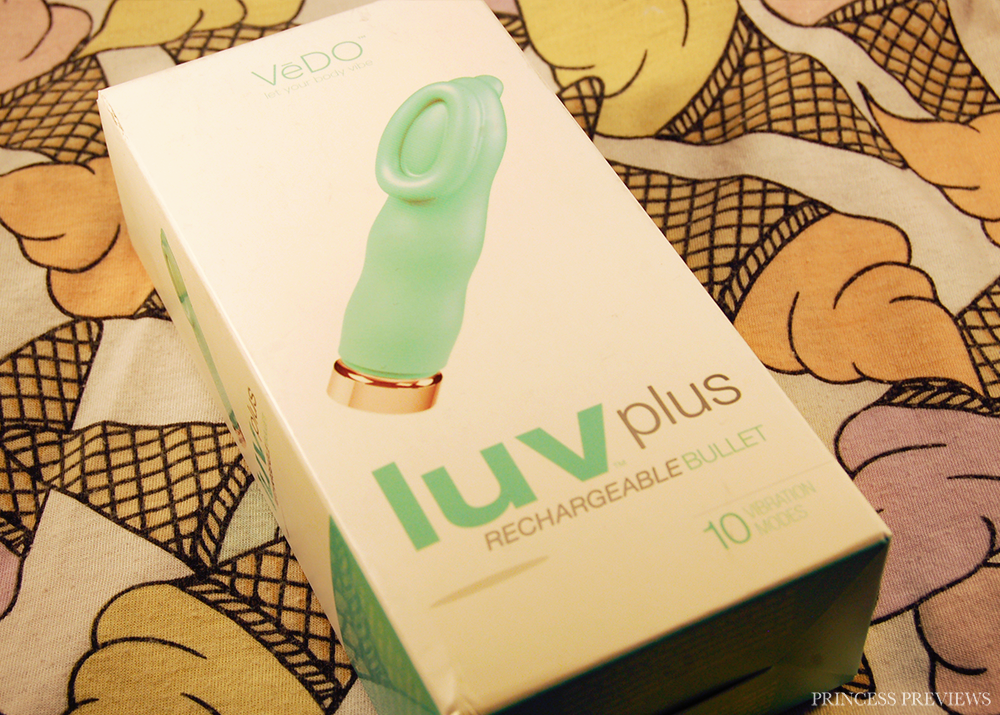 My order from Peepshow Toys was confirmed on the 11th of February and I received it on the 20th, which, since it was coming from the US, is really quite fast. The packaging was completely discreet, with no mention of who sent it or what type of items were contained inside. The packaging for the Luv Plus is simple and what I expected for its price, being a simple cardboard box with images of the toy and descriptions about its features. I'm not sure if I got lucky or if each product has individual packaging, but the main colour of the box matches the colour of the toy I got, which I thought was a really nice touch. Inside the box is the toy, along with a small instruction manual / product guide, and the charging cable. The negative for me with this packaging is that it is stored in a velvet like cut-out, and upon first removing the toy from the packaging it was completely covered in little black hairs and looked absolutely terrible. These washed off fine, but it was not a good first impression, and I wouldn't be happy if I went out and paid for this. Another negative is that they desperately need someone to spell-check their instruction manual, there is quite a few errors with their spelling that are quite off-putting and should be corrected ASAP.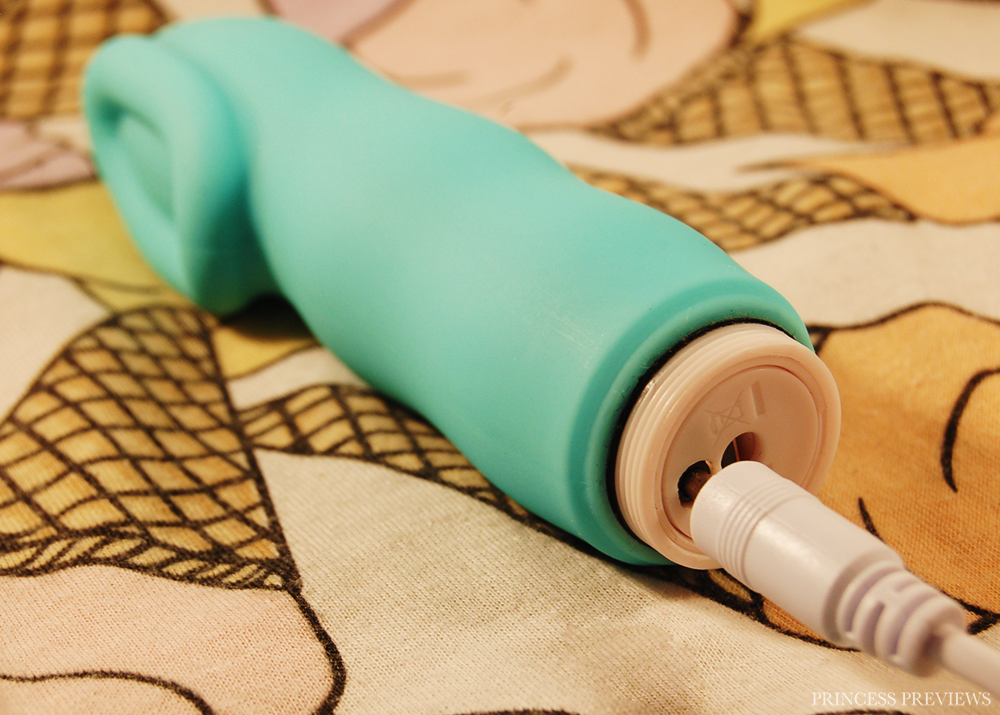 Charging this toy is very simple although it uses a method I haven't experienced before, and that is that the base where the button is unscrews to reveal the charging port. Once this is done the charger can be plugged into a USB port and a red light will come on to indicate charging. This will later change to a green light once it is done and will have a running time of 2 hours. This toy is the first I have experienced that will lose its charge after a few days if it is not used, so you cannot charge it a few days in advance of when you are planning to use it. This is very frustrating as I usually charge all my vibrators at once for later use, so there has been a few times I have gone to use this one only to discover the battery is flat. This is incredibly frustrating, but I would rather have to deal with this than have it use batteries, and if you don't have many toys and remember to charge it regularly you should be fine.
This toy uses the usual one-button system that many bullet vibrators feature. It can be turned on by pressing the button once (differing from the usual 'hold down' system, meaning it might not be as suitable for travelling), and then will let you cycle through its vibrations. It has 3 vibration strengths and 7 pattern modes, and will remember what setting you were on if you turn it off, which can be done by holding down the button. The patterns all feel like the usual, although I have a lot of trouble telling the difference between the vibration strengths. They do sound like they are changing because the pitch differs, but I can't actually feel a change. If anything it feels like they might be getting lower rather than higher which is quite odd. Because of this I've just been using this vibe on one speed. Another issue I've found with the toy is that its button is difficult to quickly click multiple times in order to flick through to something, which can be frustrating for me if I am trying to get out of the patterns to the regular vibrations. As much as I usually love vibrators remembering where I left off, I feel like this one would be better if it started at the beginning of the cycle every time, to provide a quick way to get back to the regular strengths. The toy is relatively quiet, and you could probably get way with using it under bed sheets and behind a closed door without anyone knowing.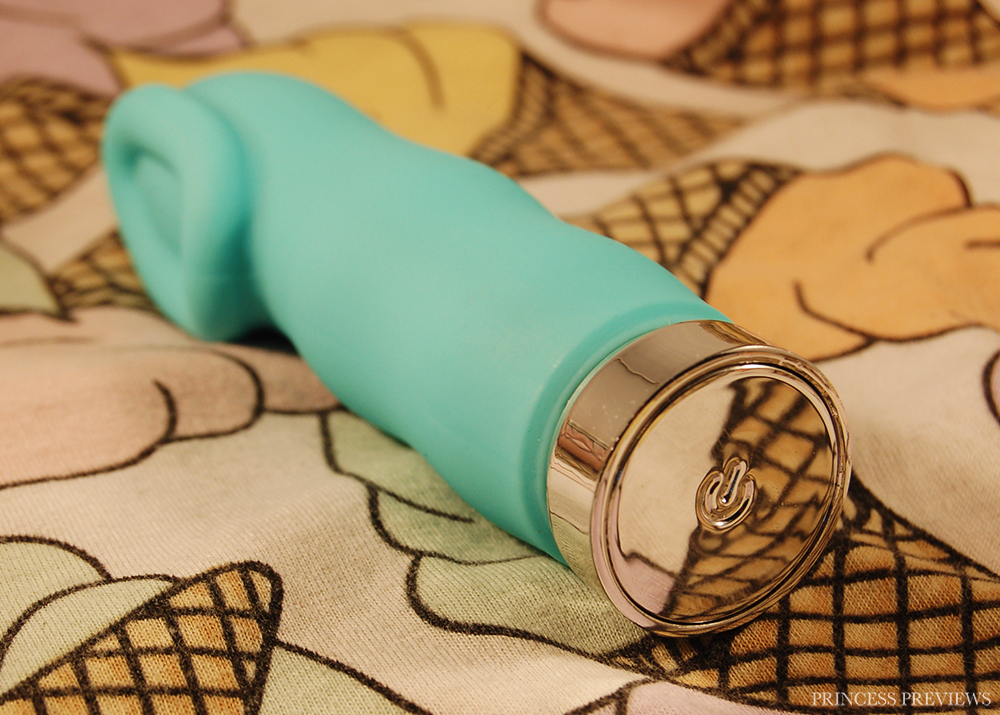 As you would imagine for a toy at this price, the vibrations are quite buzzy. But they are not the worst I've ever felt, and I actually quite like this toy. I enjoy all its well planned additions, the cupped head around my clitoris and soft tip for pin-point vibration play, although when it is time for me to get serious I find I just use its side pressed against me. The vibrations take awhile to get me to orgasm, but they do feel really good in the meantime. My clit is more use to higher powered vibes these days, but this is the sort of toy that I know if I had started with as a beginner it would have been perfect. Using this toy during PIV sex or masturbation with a dildo inserted is a whole different story. It is a great size to use during these circumstances, and the added stimulation in my vagina really makes the vibrations feel a lot stronger and gives me fast and strong orgasms. Using the toy in this way is my favourite way to play with it, and it is a great alternative for when my Tango is not charged or I want to use a silicone toy that won't pinch against harder toys.
On the website this toy also states it is perfect for 'easy insertion', suggesting it can also be used internally. This is fine in the vagina (not the butt!), but personally I don't particularly enjoy internal vibrations and don't see why such a small and externally designed toy would be used like this, and so I have not tried it in this way. If this is your sort of thing though then this vibrator is potentially a bit of a two-in-one toy!
Cleaning the Luv Plus is simple since it is made of silicone and waterproof. You can just give it a wash in some warm water with a mild soap, although be careful to clean properly around the cupped section and seam, and then leave to air dry. It can then be returned to its storage. Since it doesn't come with a storage bag you can either leave it as is (it does pick up lint but since it isn't an internal toy this isn't too much of an issue), or if you are worried then stick it in a zip-lock bag. Since this toy is made of silicone only ever use water-based lubricants with it.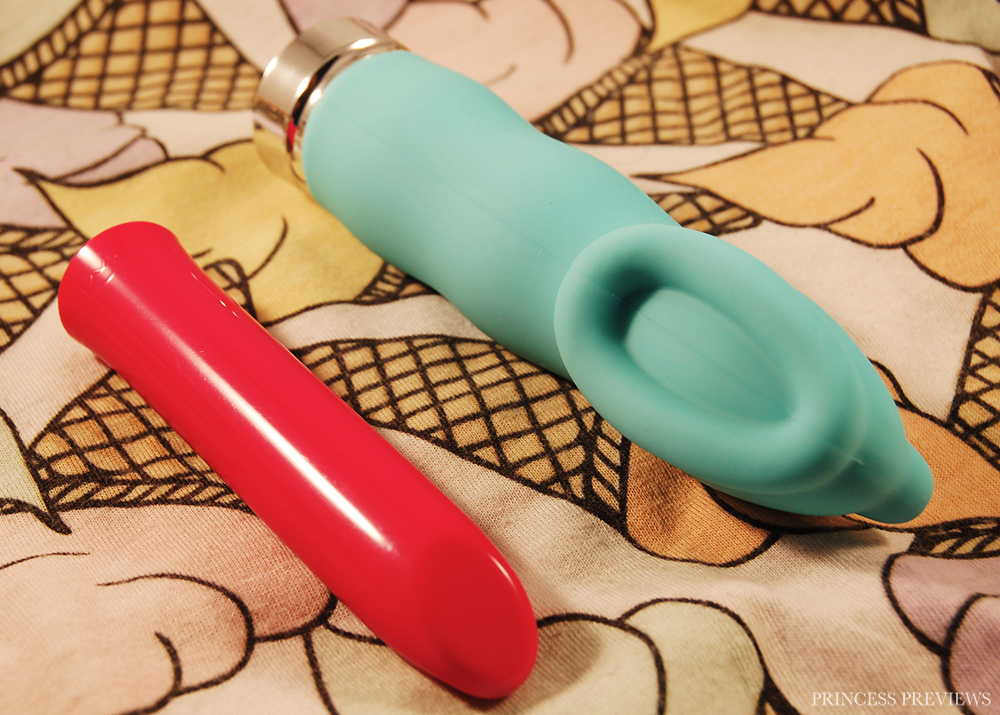 I generally find clitoral vibrators to be very hit and miss, and this is by far the cheapest I've ever tried. For the price I expected the quality not to be great and for buzzy and weak vibrations that could barely make me orgasm. But I hoped for it to be better than this, and I'm super happy to say it is. The quality of the silicone is great aside from the seam, but this is only a visual thing and causes no issues during use, and the toy's overall design seems well thought out and something different from the usual bullet or lipstick designs. The idea of putting the charger inside an unscrew-able cap to keep it waterproof was very smart and definitely a great selling point that even some luxury toys don't offer. My only issue with it is how often I go to use it and its charge has ran out, even though I fully charged it only a few days earlier. This can be frustrating and it means that using it after this review spontaneously is unlikely. However, if you are a beginner to toys and this is your first clit vibe you'll probably be less likely to run into this issue since you'll have a better idea of when you want to use it. While I found the vibrations weak during masturbation, I believe someone who is new to clitoral vibes would really enjoy this, and the fact it makes even me orgasm crazy hard and fast during penetration is something that makes it stand up against some far higher priced toys.
You can buy the VeDO Luv Plus Rechargeable Silicone Bullet Vibrator from Peepshow Toys for just $42 AUD / $32 USD, plus use my discount code GRACE for 10% OFF your order!
Material - 90%
Appearance / Design - 70%
Solo - 70%
Partner - 85%
Vibrations - 65%
Noise Level - 80%
An excellent and cheap clit vibe that is perfect for beginners.
I received this product in exchange for an honest and unbiased review. Affiliate links have been used in this post.