These are the top stores I buy my sex gear from, and I recommend you do the same! They are all great companies that I love and respect very much.
Affiliate links are below. If you're planning to buy and want to help me out, please clear your cookies before clicking on the banners! It'll mean I get a small commission (with no extra cost to you), and it'll be a big help in allowing me to run my blog!
---

Femplay are an Australian retailer who stock a huge range of products. Launched in 2002, they are one of Australia's most loved online stores for sex toys. They stock some fantastic brands, such as We-Vibe, L'amourose, and Jopen, and at great prices too. Plus, if you find a better price somewhere else, they'll match it! Not all their toys are body safe, so take care in your choices, but the majority is. Flat-rate Australian shipping is just $8.95 AUD, and they will even include a free gift with every order over $75 AUD! They offer free delivery on all orders over $100 AUD, and their packaging is 100% discreet, with no mention of the company name or contents on the mailing box. For those in major metro areas if you order before 3pm and select express post you'll get next day delivery!
They only ship to Australia.
See here for reviews I've done for Femplay
---

JOUJOU is another reputable Australian retailer for sex toys. The vast majority of their toys (but not all of them) are body safe and they stock a bunch of great brands such as Tantus, Fun Factory and We-Vibe. They offer discreet shipping and delivery, a 30 day return policy, and free shipping on orders over $200 AUD. Their flat rate for regular delivery is $9.99 AUD and for express it is $13.99. Plus they have a best price guarantee, meaning if you find one of their products somewhere for cheaper, they'll beat it by 5%! Plus, use my code princess for free Australian shipping on orders over $60 AUD!
JOUJOU primarily ship to Australia, but international customers can also buy from them using PayPal.
See here for reviews I've done for JOUJOU
---

Vibrant is a new online sex store based in Colorado, USA. They've built their site around the three pillars I believe all sex stores should be based upon: body-safe toys, sex-positivity and being inclusive. Here the toys are listed as 'For Me' or 'For Us' rather than the usual gendered stereotypes. Plus, 100% of proceeds goes towards supporting the Planned Parenthood of the Rockey Mountains. I'd really recommend purchasing from Vibrant if you are in the US, they have immediately positioned themselves as a perfect example of what all sex stores should be, and I hope many follow the standards they have set. Even better is that their flat-rate shipping for most major countries outside of the US (including Australia!) is only $18 USD, so even international readers can purchase with ease! Shipping within the US is $5 USD flat-rate and orders over $50 USD are free. Plus, use my code GRACE to get 10% OFF your total order!
They will ship anywhere!
---

Unbound is a sex-positive online sex store based in New York City, USA. They first caught my attention as a quarterly subscription box service filled with body-safe toys and other goodies, but they've quickly evolved to be so much more. They have a range of themed boxes available for purchase such as a Lube Box, Period Box, and Strap-on Box, as well as an amazing online store featuring a huge range of sex-positive products that you can shop at with confidence knowing that all their products are body-safe. They sell some really unique stuff, as well as some of my favourite brands like Good Clean Love, Chakrubs, Njoy and Tantus. They donate 6.9% of all profits to nonprofit organisations that support female health and wellness. I would recommend them more to US readers since there is only around $5-$10 USD, whereas shipping to Australia is $35 USD flat-rate. Plus, use my code GRACE30 to get 30% OFF your total order!
They will ship anywhere!
See here for reviews I've done for Unbound
---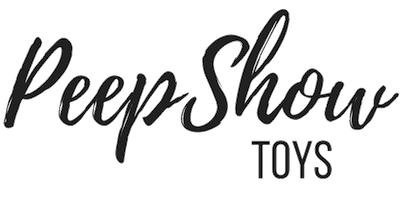 PeepShow Toys is a US-based online sex store that stocks almost everything you could imagine, as long as it is body-safe. Whenever I have trouble finding a particular product you can bet they have it, and they are always a pleasure to buy from. This means they stock all the usual great brands we know and love, like We-Vibe, Tantus, Satisfyer and Jopen ect, as well as harder to find brands like Vixen, Liberator and NobEssence. Their international shipping is rather reasonable, with Australian shipping starting at $34 and Canadian starting at $18. If you are in the US though this is even better, with $5 flat-rate shipping, and orders over $70 receiving free shipping. Plus, use my code GRACE to get 10% OFF your total order!
They will ship anywhere!
See here for reviews I've done for Peepshow Toys! 
---

I love Lovehoney. They have a huuuge range, an incredible return policy, fast shipping and brilliant customer care. They're the 'happiness' people, not just in a 'sexual' way! Every time I've shopped with them my product has arrived discreetly packaged, and their product packaging is also very tasteful and non-pornographic. They offer a range of prices too, and good shipping deals depending on where you live. There is a lot of Lovehoney's products I wouldn't buy due to their materials, but there is also a lot I would.
The best part about Lovehoney is that they ship almost everywhere and always have sales on! Check them out at their…
US Site – Australian Site – UK Site – French Site – German Site – European Site
See here for reviews I've done for Lovehoney
---

Tantus are my favourite sex toy manufacturer, and they also have a stellar online store. They create high-quality body safe products, and have amazing health orientated values. With silicone as their main material, they have a great range of dildos and butt plugs, along with other toys such as feeldoes and paddles. Their products always arrive to me discreetly, and their custom care team is wonderful. They almost always have a huge sale on, so make sure to check out what sweet discounts you can get right now before buying! Plus Tantus ship to a wide range of places and has great shipping deals, with free US ground shipping with orders of $100 USD. Since shipping from Tantus is extremely high for international customers however, I would not recommend buying directly from them.
They ship to most major countries.
See here for reviews I've done for Tantus
---

Vavven is a new Australian online sex retailer based in NSW who bring some amazing values with them. They solely stock body-safe and ethical products, are sex-positive and age / gender neutral. They also donate one-third of their profits to Aid Organisations that champion Sexual and Reproductive Health and Rights. Their range right now is small, but is getting bigger every day as they seek to stock the best quality products from around the world. They offer discreet delivery and their flat-rate shipping prices for within Australia start at $9.90 AUD. If you are in New Zealand shipping starts at $9 AUD, and for everyone else it starts at $25 AUD.
They ship worldwide!
---