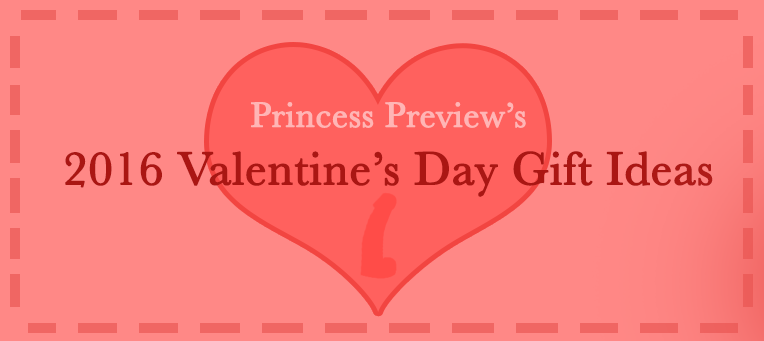 Valentine's Day is almost upon us! Another year of wondering if your partner really meant it when they said they "don't need anything" (they didn't), and scrambling to get dinner reservations, anywhere, at the last minute. If you're anything like me, you'll probably have completely forgotten to buy your partner a gift at this point, and will be slowly watching that internet shopping deadline tick closer. Single? Then treat yo self, there couldn't be a better time of year for it. So I'm thinking we skip the overdone chocolates and flowers, and consider something sexy this year!
There are plenty of intimate gifts you can get around Valentine's, a big one being lingerie, but massage oils and bars, bath bombs (if you have one big enough for two), and candles also make good introductions to bringing external sources into the bedroom and your foreplay. If you are thinking of buying them a sex toy however, first make sure it is something they are interested in, particularly with bondage or anal type toys, otherwise it could be a pretty big shock to them, and could make them feel pressured. The biggest rule in Valentine's day shopping is to get something for them (and / or to use as a couple), not just for you!
Tips To Picking The Right Toy
Pick something that they have previously expressed interest in having or trying.
If they already have sex toys they enjoy, consider buying them an upgrade to their current toy, either a nicer version of a similar type (such as replacing a cheap vibrator for a luxury one), or a new part (such as a wand head attachment for their massager).
If you are after something to spice up or add something extra to your sex life with the person, then consider a couples toy or something you could possibly use together. If you want to focus solely on them, then there are plenty of toys fun for solo use. For long distance relationships, bluetooth and toys that work through wifi are now a thing!
Luxury brands such as Lelo work in a similar way to more expensive clothing brands or jewellery. They aren't everything, and you can still get toys that are just as good for cheaper, however the price tag can add that extra 'I love you' if your partner is into that sort of thing. The biggest benefit of luxury toys is that they will generally have the nicest packaging, which means you don't have to worry about repackaging it for it to look nice.
Keep in mind the various material and other sex toy rules (no jelly, silicone is best, anal requires a flared base ect.). If you are unsure about any of these feel free to direct any questions to me at my Twitter or Tumblr.
Toys that have a lot of different uses and functions will get the most use and love. Things to look out for are rechargeable, waterproof, travel lock ect.
Don't forget to purchase some toy cleaner or lubricant if you're buying a toy, otherwise it'll be pretty awkward when it comes and you can't use it!
If you really aren't sure what to buy, and want to play it safe, gift cards are always a good bet.
My Recommendations 
Here is a few of my recommendations, based on my own personal experiences with toys and other great reviews I have read. All prices are in USD.
Clit Vibes or Wands
Clit vibrators or massager wands are in my opinion, one of the most important and most basic sex toy to own. If you're not into sex toys, that's cool, but I think anyone with a clitoris (or even without) will enjoy these and should have one. Wand massagers are great because they can hold so much power, and make solo masturbation amazing and easy. Whereas clit vibes are generally small, quiet (hopefully) and while still amazing for solo use, can easily be put onto the clit during intercourse.
The two leaders of the clit vibe world are the We-Vibe Touch ($100), and We-Vibe Tango ($80). Both make great sex toy staples and are a good start to any collection. The Tango is very powerful, so if you or your partner are new to vibrators, then opt for the Touch instead. A plus side to the Tango however is it can be used instead of the default vibrators you get with a lot of other sex toys (such as the Tantus vibrators). Unfortunately these two are both pretty expensive, so if you are looking for something cheaper I'd totally recommend the Lust by Jopen L2 ($50) which is currently my favourite clit vibe and still really awesome.
As for wands the leaders are the Doxy ($135) and the Magic Wand aka Hitachi ($125). Both are great, and depending on where you live it may be easier / cheaper to get one or the other. I've heard different opinions on which is stronger, although the Doxy does boast itself as 30% more than the Magic Wand. The biggest difference between the two right now is that while they both come in corded versions, the Magic Wand also has a rechargeable version so it doesn't always have to be connected. Again, if these are too expensive for you then there are plenty of cheaper wands which are just less powerful (but still should be more than enough for a beginner) such as the Fairy Wand Mini ($30).
Dildos
If you think that dildos may be more your or their thing then there is plenty to choose from! My personal favourite brand is Tantus, who make a range of 100% body safe silicone dildos. Most of their products use a quite firm type of silicone, so don't jump right into the 'large' sections, even if you think your partner can take it (unless you know this from prior toy use). But they also have an O2 line, which is a dual destiny dildo which has a firm inner core to keep its shape, and a softer, squishy outer layer. The best thing about Tantus dildos is that they are all silicone, meaning they can be sterilised, they can all be used in strap-ons (which Tantus also sell), and they can all be used anally. Plus, they have a range of both realistic and non-realistic dildos, so if dicks aren't your thing then you are in the right place. Other than Tantus' Valentine's day sales which I'll have more info on below, they also have 'grab bag' deals where they sell their products for remarkably less, the only catch is you don't get to pick the color, get on it!
If Tantus' products are too much for you (or too expensive to ship internationally, if so I'd recommend doing so via SheVibe), then Lovehoney also have a great range of dildos! Stick to silicone, glass or metal and you'll be good.
Vibrators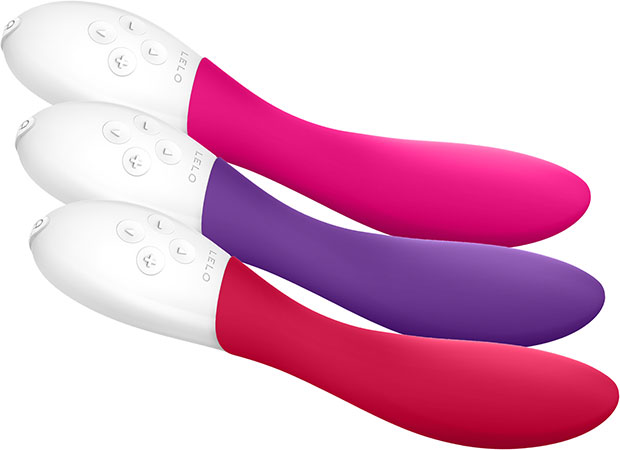 The best thing to me about vibrators is how versatile they are, they may be a bit more expensive, but fundamentally they are like a dildo and clit vibe in one, because you can use it as both! If you or your partner are the sort of person who only wants one thing of something, a vibrator is probably best. My favourite, and pretty much everyone else's, is the Lelo Mona 2 ($169), which Peepshow Toys sells for a pretty rad price. This baby is everything you could want in a vibrator basically. But, again if the cost is too much, Lovehoney do stock some pretty good cheaper types.
Rabbit Vibrators are cute, but it may be difficult to find one that works with you or your partners body (the clit arm may not comfortably reach the clit while the other end is inside the vagina), so to avoid any returned gifts, it's probably best to avoid these.
Anal Toys
Anal toys are the type of gift you only want to get if you previously know your partner is into it. If they have an interest but have never tried it before, then a small butt plug is probably the place to start. Princess Plugs, for instance, are plugs that resemble jewellery, clearly making them the perfect 21st century gift, and my favourite store to buy them is Crystal Delights. If instead you are interested in getting something that'll help train you or your partner to get ready for bigger anal toys or anal sex, maybe a kit like the Tantus Perfect Plug Kit ($68) is best. There are plenty of other types of anal toys though for the more experienced, and I'd recommend checking out Lovehoney's range of prostate toys, or the Lelo Loki (an anal vibrator).
Fleshlights

While I can't review Fleshlights that well personally, they shouldn't be forgotten and can make a great gift to anyone with a penis. There are plenty to choose from and I'd recommend checking out the Lovehoney range!
Lube
Lubricant should never be forgotten! It's essential for any anal play, and a great addition to vaginal or even oral. My personal favourite is the lubricant made by Sliquid whose whole range is glycerin- and paraben- free. I use their Sea and Satin for all my vaginal needs, and Sassy as a thicker lubricant when I'm taking things anally. You can also pick up some of their flavoured lube (which is a gift in itself) to add that bit extra to oral sex.
Valentine's Day Sales
There is a lot of great sales going on right now, so I recommend checking them out to get some epic discounts! If you want to support my blog and myself, please clear your cookies before clicking on the links and I'll get a small affiliate commission with no cost to you!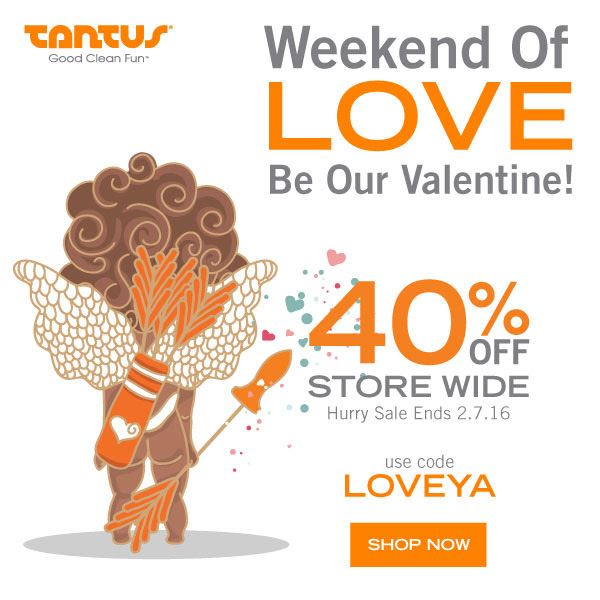 Tantus are giving 40% OFF EVERYTHING especially for Valentine's, but only for this weekend!! Don't miss it!

Lovehoney also have a range of great Valentine's day gift ideas and sales on right now! Australian customers have up until the 5th of February to order to receive their item by Valentines!
Get their best-selling Lovers Massage Oil FREE when you spend $40, plus free delivery!
Buy any 3 items from their Valentine's Gifts for Her range and get 20% off!
Buy any 3 items from their Valentine's Gifts for Men range and get 20% off!
Buy any 3 items from their Valentine's Gifts for Couples range and get 20% off!

My favourite glass butt plug maker, Crystal Delights, are also having a sale on all their pink and red products, check them out, you won't be disappointed (and neither will your partner!).
Affiliate links have been used in this post.