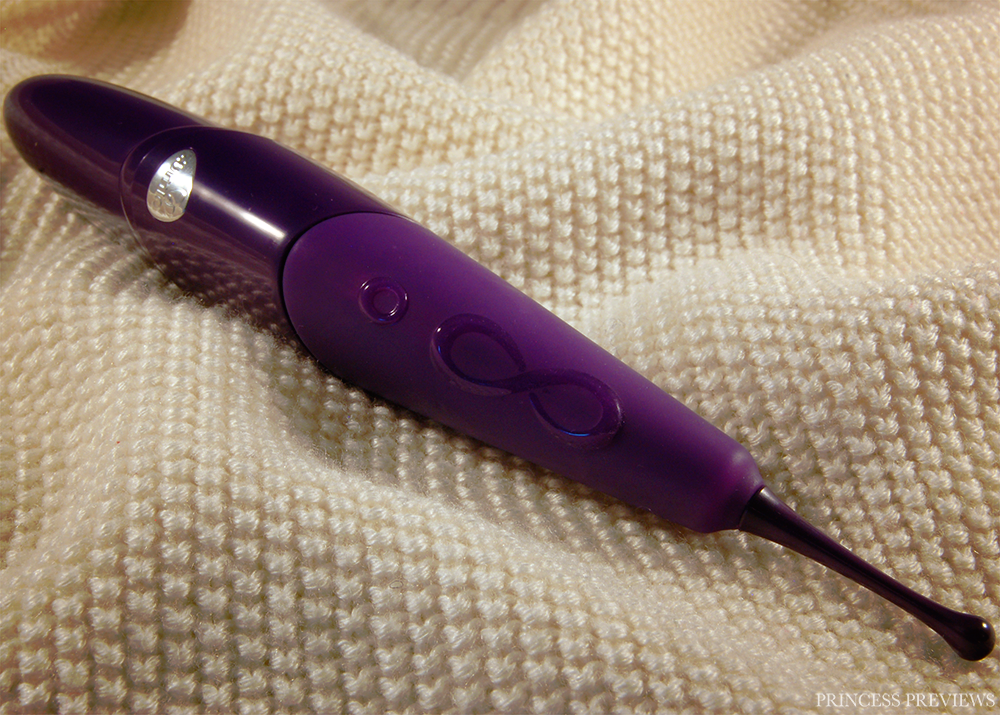 Usually when I first get offered a product for review I have a basic idea of how much I'm going to like it. A big reason for this is if I've read other blogger's reviews of the same item, but what about when it's a brand new product? Well, I can usually get an idea either from the manufacturer (do they have a good track record of other products?), or the type of toy (is it a style that I usually enjoy?). There are rare exceptions to this rule however, such as when brand new companies come out with innovative new toys I've never even considered before, such as when Womanizer first released their clitoral suction toy. I would have never guessed how big they would become if I had been reviewing for them back then. So, when JOUJOU approached me about reviewing the Zumio, a completely new style of toy from a brand new company, it felt like Womanizer all over again and I had no idea what to expect. Now, full disclosure, when I first saw it I literally lol'd and straight up told JOUJOU I didn't think it would work. But, being ever curious I accepted it anyway because I just had to find out more, and as always, I hoped to be proven wrong.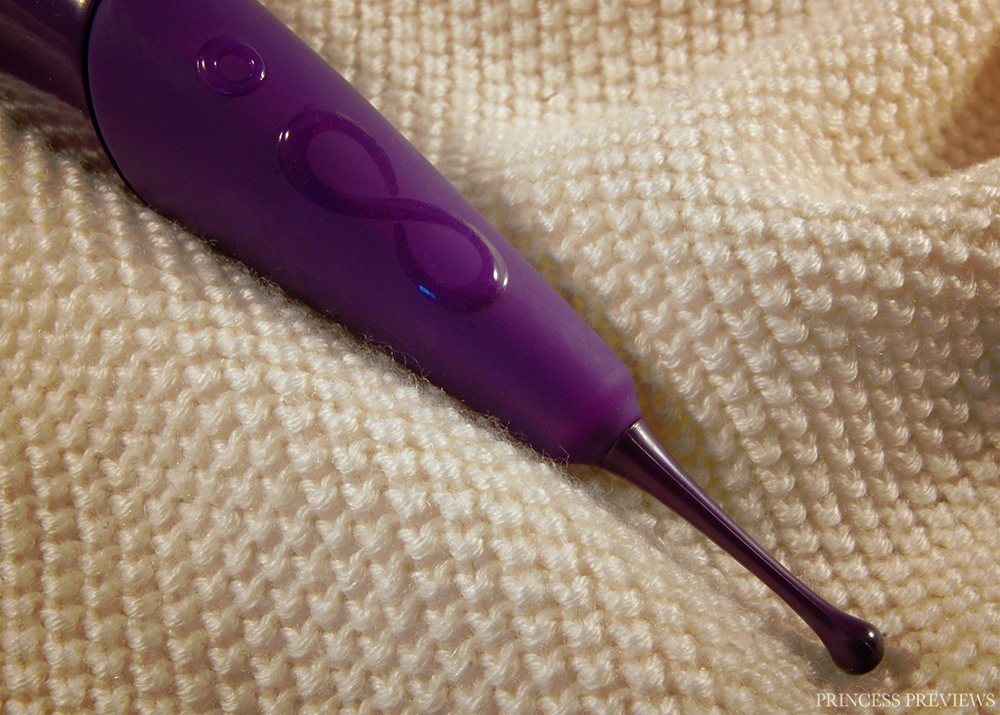 Zumio is based around the usual 'made by women, for women' concept. Their story talks about a busy single mother who wanted to be able to orgasm under a minute with the help of a sex toy, but found current options to have weak vibrations or be too broad (which, while maybe not for her, a lot of people enjoy). So she set out to develop a sex toy aimed at those who like quick pin-point vibration orgasms. After three years of development the Zumio was born, a sleek ergonomic toy with a antenna-like end that vibrates quickly and powerfully. I can honestly say, based on the concept, that this is the most 'pin-point' toy that I have ever seen. Usually when I think of pin-point toys I think of products like the We-Vibe Tango, but even that looks huge in comparison to the tiny head of the Zumio. While personally I prefer broad stimulation, I do find I can orgasm with either method, so I was immediately eager to find out what the Zumio felt like.
The main body of the Zumio and its antenna head is made out of ABS plastic, while the area with the buttons is made out of a silky silicone. It looks good, is comfortable to hold, and the silicone feels great to the touch. The Zumio logo features on the toy in a silver plastic and the toy comes only in purple. There is three buttons which are easy to understand, one to turn the toy off and on, and the others to control the speed. There is also a travel lock that can be activated to ensure the toy doesn't turn on accidentally. As the antenna is made of plastic it is completely hard (for some reason I imagined it to be bendy), although the way it sticks out by itself does make it seem quite fragile, and so I put a bit more care into handling this toy than I do with others. The toy comes with a charging stand which is USB rechargeable, allowing the toy to charge wirelessly and have no holes, which in turn means it is fully waterproof.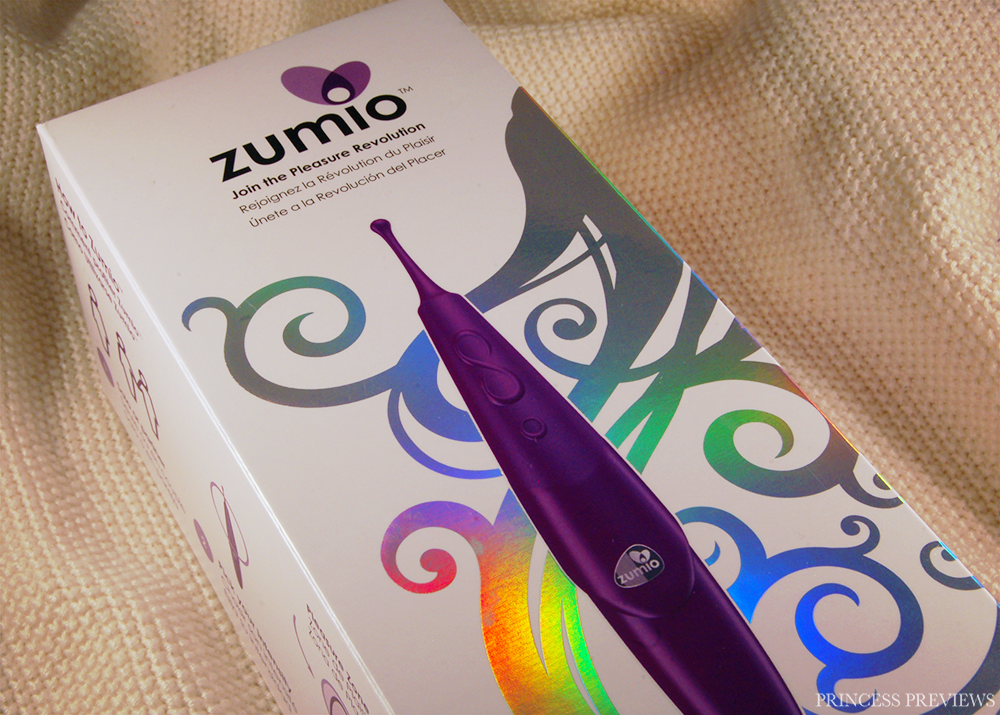 Now, I really want to touch on Zumio's marketing for a bit before I get into the rest of the review. One of their main tag lines is that this toy is designed for orgasms in under a minute. They also have a lot of statistics online stating things like 89% of women have achieved orgasm with the toy in under five minutes. Even in the instruction manual it has a guide on the 'Zumio 60 Second Experience' and instructions on how to achieve orgasm within this time frame. I just want to implore all my readers to take no mind of this, everyone has difference experiences with orgasms and in my opinion the chance of these 60 second orgasms are quite unlikely. I tried the method from the instructions and I didn't even feel close. So if you don't get there within 1 minute or even 5 that is fine, and it doesn't mean the toy or you are broken. Finally, Zumio obviously use the word 'women' a lot, which is a shame since this toy could most likely be enjoyed by anyone regardless of their gender or genitals.
My order for the Zumio was placed with JOUJOU on the 12th of May and I promptly received it by the 18th of May. As usual with JOUJOU all of the packaging was completely discreet and had no mention of the company or the products. The packaging for the Zumio itself is a large sturdy-looking box, which has an outer sleeve displaying all sorts of pictures and information on the Zumio. Inside this is the main box which only has the Zumio name on it, so it would be great for discreet storage, although it is quite bulky. Inside you'll find the Zumio with its charging stand and cord, as well as an instruction manual and drawstring bag to store the toy in. Overall the packaging for the Zumio is simple but nice and I would be happy with it when purchasing this toy.
I really like the charging stand for the toy. It looks nice and I never have any trouble getting it to work or stay upright. To charge the toy just connect the cord to the stand and then to a USB port, and then place the toy in the stand. When charging a LED light will blink on the stand, and when finished it'll stay a solid light. It should take 16 hours for a full charge and this will give you around 4 hours of playtime. I do consider this quite a long time for something to charge based on what I'm use to with other toys, but having the stand makes this not as frustrating as it usually might be.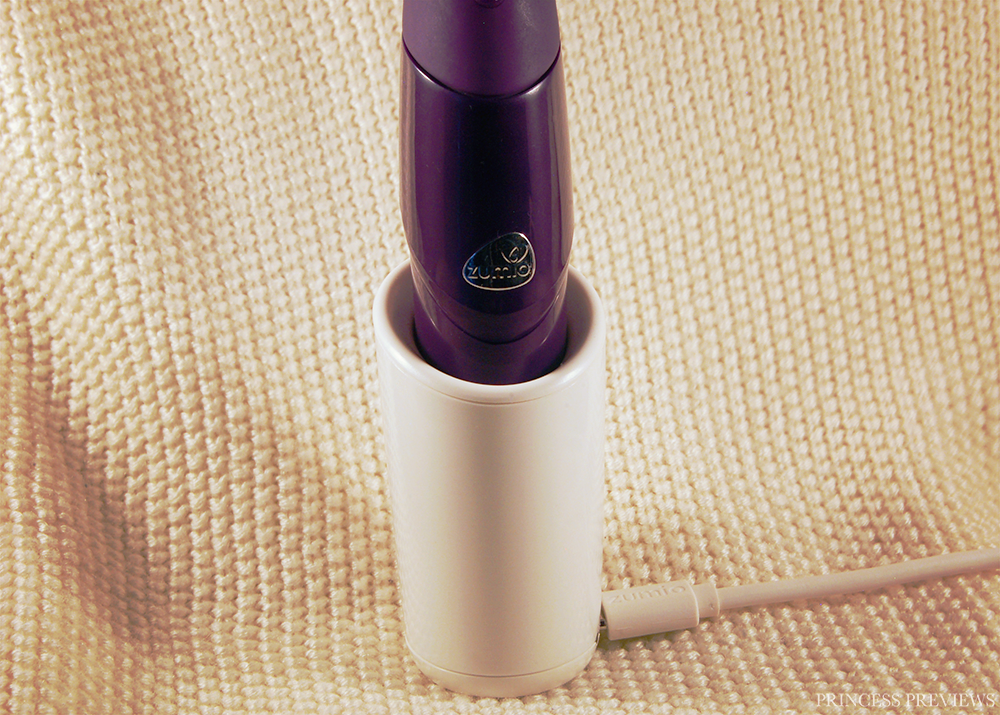 The buttons on this toy are super straight forward and intuitive to use since there is no patterns on this toy. The small circle simply turns it off and on, while the '8' symbol can be pressed up or down to cycle through the eight intensities. The toy will always begin at its lowest speed, and can also be travel locked by holding the on/off button down for 5 seconds. It is hard to compare the vibrations to other toys, because the antenna makes everything feel super intense. Due to this I can't really say if it is weaker or stronger than any of my more traditional toys, just that you aren't going to be left disappointed by these vibes. I only ever need to use the toy on the lowest speed or sometimes up to the fourth, because anything else would just be too much. The hard antenna is relentless and unforgiving, and if I use it too much I am left sore. To help with this I pair it with my Good Clean Love lube since its thick gel like texture helps take any friction away from the toy. It can be fairly loud on its highest speeds, but overall the noise level on the lower speeds, which I mostly use it on, are quite reasonable. For those wanting a visual representation of how this toy works, since it is quite a tricky one to work out from just still pictures, here is a thread of a few videos on my Twitter.
I've found that using this toy across my vulva and then slowly closer to my clitoris is what I like best. The toy is quite painful, even on its lowest speed, if placed directly on my clit, so I make sure to always use it simply nearby or over my hood. Even using it like this though is extremely intense, and it has a real knack for making my eyes water. Orgasms are super strong and forceful, and most of the time it feels like I don't really have a choice in the matter of when I'm going to climax. Strangely enough this is exactly how the Satisfyer Pro 2 made me feel, even though they are seemingly nothing alike. As I mentioned in its review these aren't the sort of 'it helps me sleep' relaxed orgasms that toys like the Magic Wand Rechargeable gives me, but instead are the kind I only want every now and then when I'm in the mood for something crazy. I think all of this comes down to preference, as for some this might be the sort of toy you are looking to use all of the time. Another thing is that this toy is designed for lovers of pin-point stimulation, which I often find a little overstimulating, plus I prefer to have pressure on my clit which is something I can't achieve with this toy, which I think both contribute to how intense I find it.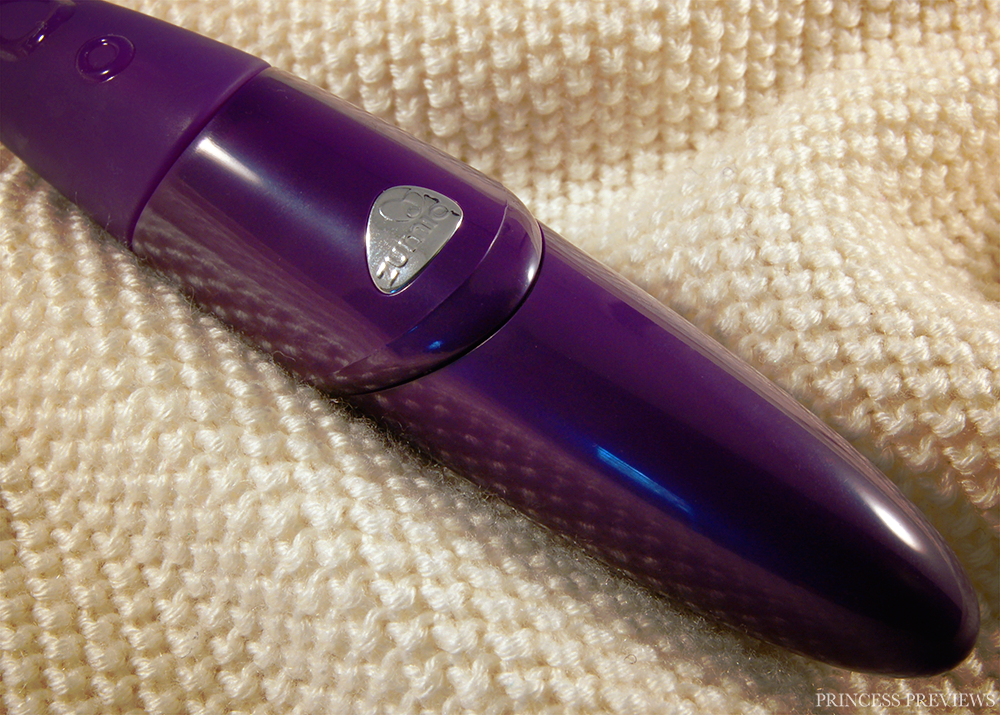 Cleaning this toy is simple since it is made with ABS plastic and silicone, plus it is waterproof. Just wash it down with some mild soap and warm water and then leave to air dry. It may also need some extra cleaning around where the plastic meets the silicone as bacteria can hide there. After cleaning return it to its intended storage bag. Make sure to only use water-based lubricant with this toy since it might react badly to other types of lube.
Well, it turns out I completely underestimated this toy. I really didn't think it would be able to do anything more than tickle me a little, but instead it is essentially one of the most powerful toys I own. Even writing this now I can't really believe it, but I guess my orgasms don't lie! It'll be interesting to see if this toy becomes as popular as the Satisfyer did, or if its concept catches on and begins being reproduced by other companies. Regardless, while I have some issues with their brand marketing, I think Zumio have created an innovative new toy that completely delivers in what it set out to achieve. This toy was aimed at people who want fast pin-point orgasms after all, and they have done that by 110%. Everything about its design, from the button functionality to the charging stand, is well thought out and I haven't found a single problem with any of it, which is extremely rare for one of my reviews. The only thing I could say against it really is that it isn't perhaps the easiest toy to use with a partner, since it is hard for them to know what might be too intense. Overall, this sort of toy that is heavily based on preference, and I can imagine it'll have its fair share of haters too. But personally I have found this toy and the orgasms it gives me absolutely brilliant, and it certainly gets my tick of approval.
You can buy the Zumio from JOUJOU for just $189.99 AUD / $145 USD!
Material - 100%
Appearance / Design - 100%
Solo - 90%
Partner - 60%
Vibrations - 95%
Noise Level - 85%
A very powerful and intense pin-point style vibrator. Not ideal for couples.
I received this product in exchange for an honest and unbiased review. Affiliate links have been used in this post.