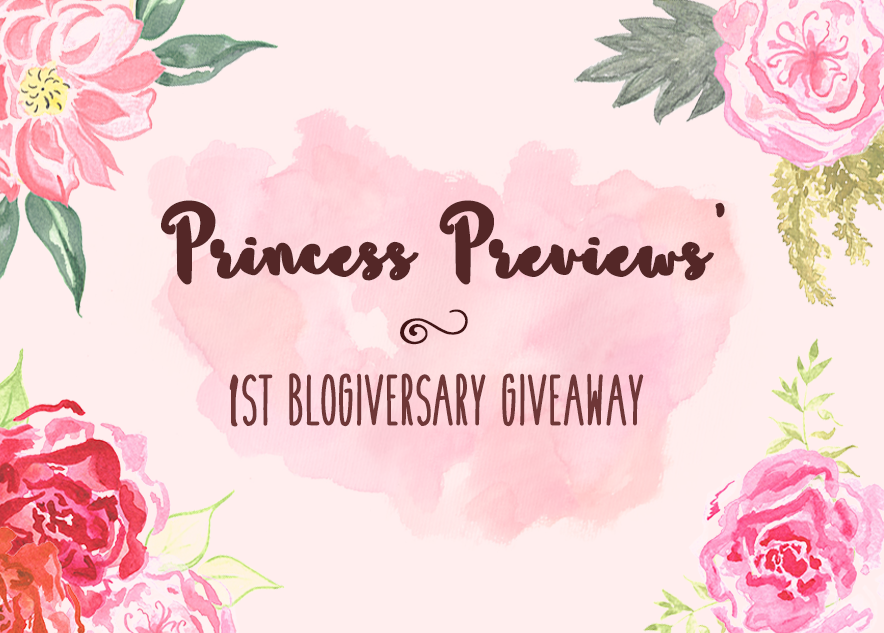 It is my first blogiversary!!! I'm super proud and pumped that my little blog is finally one year old. On the one hand I can't remember a time when I wasn't blogging, it feels like forever, but on the other hand, damn that went quick!! I've absolutely loved writing reviews, taking photos and getting to experience so many new things this year that are all due to this blog. Thank you so much to anyone who has ever read anything I've written, and especially to the people who come back time and time again and have actually bought things due to my recommendations, your trust makes my world go round!I'm so pleased to announce to add to the celebration: my first ever giveaway! I really wanted to give something back to all my readers at this great milestone, so good luck!
Before we get into the giveaway I just wanted to say that while I have had a great first year at Princess Previews, I've got big plans to ensure the next one is even better! Here is a few neat things you can expect soon…
I'm currently in the process of retiring my online adult work so I can focus more on the blog! That means you can rely on places like my Twitter and Tumblr for posts relating to my blog, rather than my work!
I'm aiming for at least two reviews a month now rather than one!
My review products this year have been made up entirely of ones I have either bought myself or what my fans have bought me, with only a very small few being from companies that contacted me for testing. However this year I want to try and come out of my shell and overcome my anxiety so I can message companies myself asking for review items. Hopefully this'll mean I'll be able to start reviewing a more diverse range of products!
I'm in the process of updating my blog to my brand new theme! It is super exciting and I can't wait for it to be all finished, but in the meantime please bear with my site if things aren't working properly! Because of this I'll also be having some new pages, a new bio, editing some older posts and stuff like that, so keep an eye out for it all!
I'm working towards having a more Australian specific site. I'll still be posting reviews of all sorts of products, primarily international, but I will try my best to source things from Australian sites and companies, and include Australian related information such as centimeters rather than inches.
So, to celebrate the blog's one year birthday I'm hosting a small giveaway to say thank you! One lucky winner will receive a Lovehoney Booty Buddy Silicone Butt Plug in Purple! Since butt plugs are kind of my thing I wanted to giveaway a good quality beginners plug for any of my readers who are eager to try anal (although it is very good for experienced users too!). You can read my full review of the product here. A few terms are below, but otherwise good luck to all!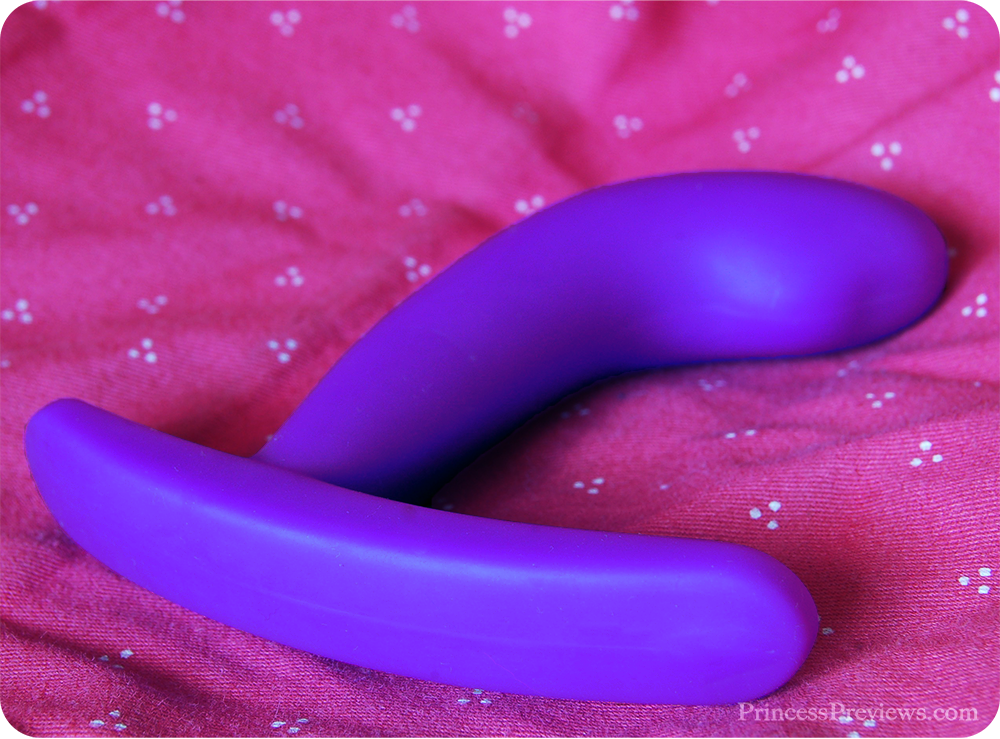 Since I am hosting and paying for this myself this giveaway is only open to Australian residents (plus Australia gets left out of way too many giveaways, it is time to start making up for that!).
This will run from the 13th of May to the 28th of May (Melbourne, Australia time).
You must be over 18 years of age to enter.
No giveaway accounts.
One winner will be randomly selected. Once selected you will be contacted by me by email after the giveaway ends. The winner will have 48 hours to reply with their address otherwise a new winner will be drawn.
Booty Buddy Blogiversary Giveaway!
Affiliate links have been used in this post.