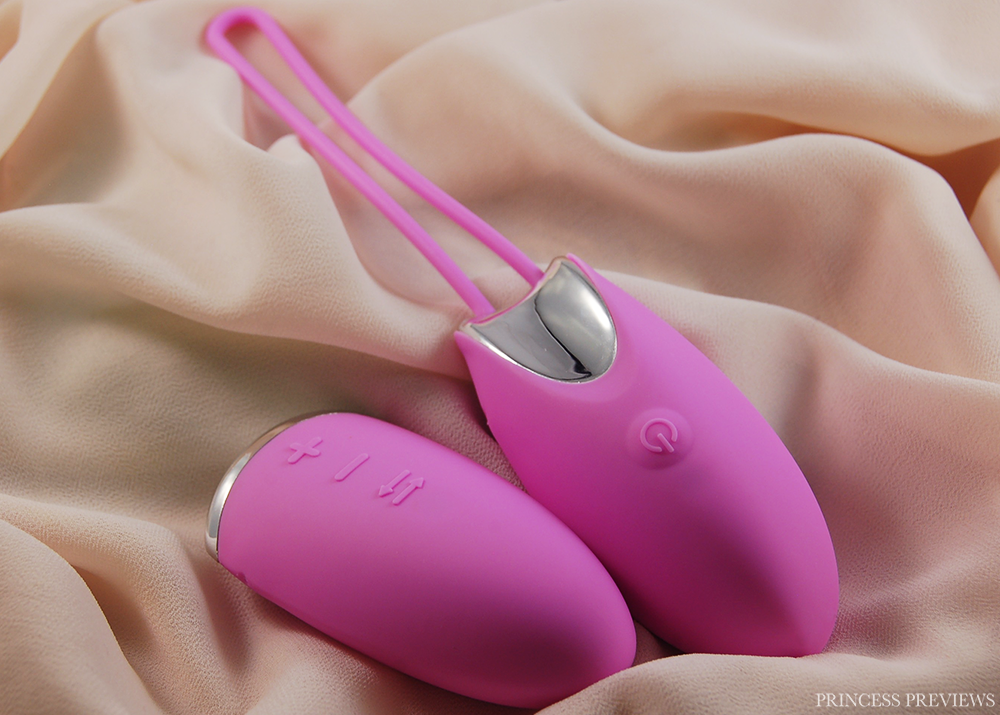 My first experience with OVO was at a sex convention last year. Among a sea of hot pink jelly dildos (as with all Australian sex conventions) their minimalist stall was a beautiful breath of fresh air, with their huge range of white and pastel coloured body-safe silicone sex toys. The majority of their range is internal vibrators such as rabbits, but they also sell clitoral vibes, kegel exercisers and cock rings. Plus, while they are a luxury style brand, their products are generally very reasonably priced. Sadly I wasn't able to purchase any OVO products that day, but I have kept them in mind ever since and so was very excited when contacted by OVO for a review. While I love the look of their rabbits, I decided to try out their new couples vibrator, the R1, for something a little different and to surprise my partner.
The OVO R1 is a wireless remote controlled bullet vibrator to put it simply. It is made up of two pieces, the first being the 'remote' which controls the other, as well as vibrating itself, and the other being the 'bullet'. The first time I saw the R1 I have to admit I was a bit confused, what is the correct way to use it? I didn't quite understand why both of the pieces vibrated, since other remote controlled vibrators I have owned didn't do this. Plus, was the bullet piece meant to be used internally, as suggested by its cord, or externally on the clitoris? Eventually it hit me, there is no right way to use this toy, but instead many depending on your needs. A few main ways that came to my mind straight off were: using the bullet internally and the remote externally on myself, using the bullet externally or internally and my partner using the remote on themselves or to control the bullet, or using the bullet internally while my partner controls it with the remote in public. That's only a few of the ways I thought of and tried it out with, and I think it's really quite smart and exciting that this toy allows you to get creative and not feel restricted by any rules, especially if you're approaching it as a couple since part of the fun will be figuring out what works together.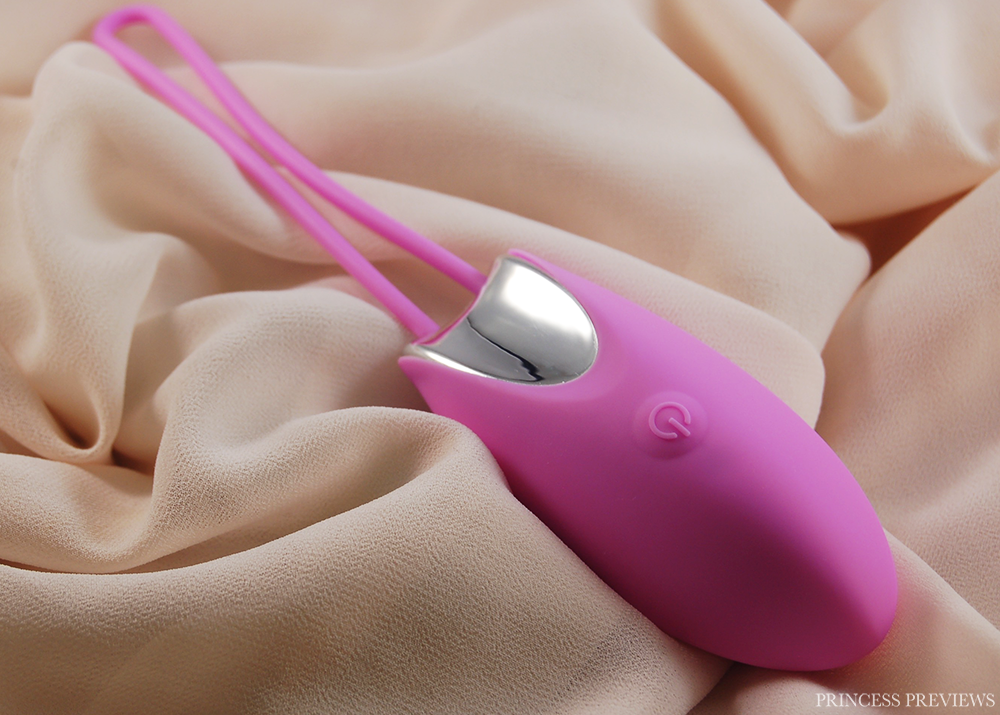 The OVO R1 has every feature you would expect in a luxury style toy. It is waterproof, USB rechargeable, and made from body-safe silicone and ABS plastic. Mine is rose pink, and it also comes in white and royal purple. If you are planning to insert the bullet element then don't fret because it is only 3.7 cm / 1.5 inches wide and 8.6 cm / 3.4 inches long, an easy size even for beginners, plus it has a tapered tip. The silicone is smooth and matte, and it doesn't pick up any lint. Charging them is easy as they each have a small hole on their sides (covered by silicone when not in use) to plug into, although they can only be charged one at a time.
Controlling them is a little more complicated, as they are definitely not the type of toy that you can just pick up and use without reading the instruction manual. This is mostly because while they both vibrate, they can both only be controlled with the remote. Basically, you first need to turn on the bullet which is done by holding down the power button on it (the only self-explanatory button on them), then to control it with the remote you must first turn it on by holding down the arrows button, and then use the plus and minus buttons to cycle through the vibrations of the bullet. Alternatively, to use the remote as a vibrator you must first turn it on using the arrows button, and then press the arrow button again to cycle through the vibrations. Finally, if you hold down the arrows button while both are on, they will both turn off. Both vibrators can be used at the same time or independently, and both have the same vibration cycles and strengths, which are two steady vibration levels and five patterns. Once you get the hang of the system it isn't that bad, but it is the sort of controls that you'll probably want to practice a little before jumping right in.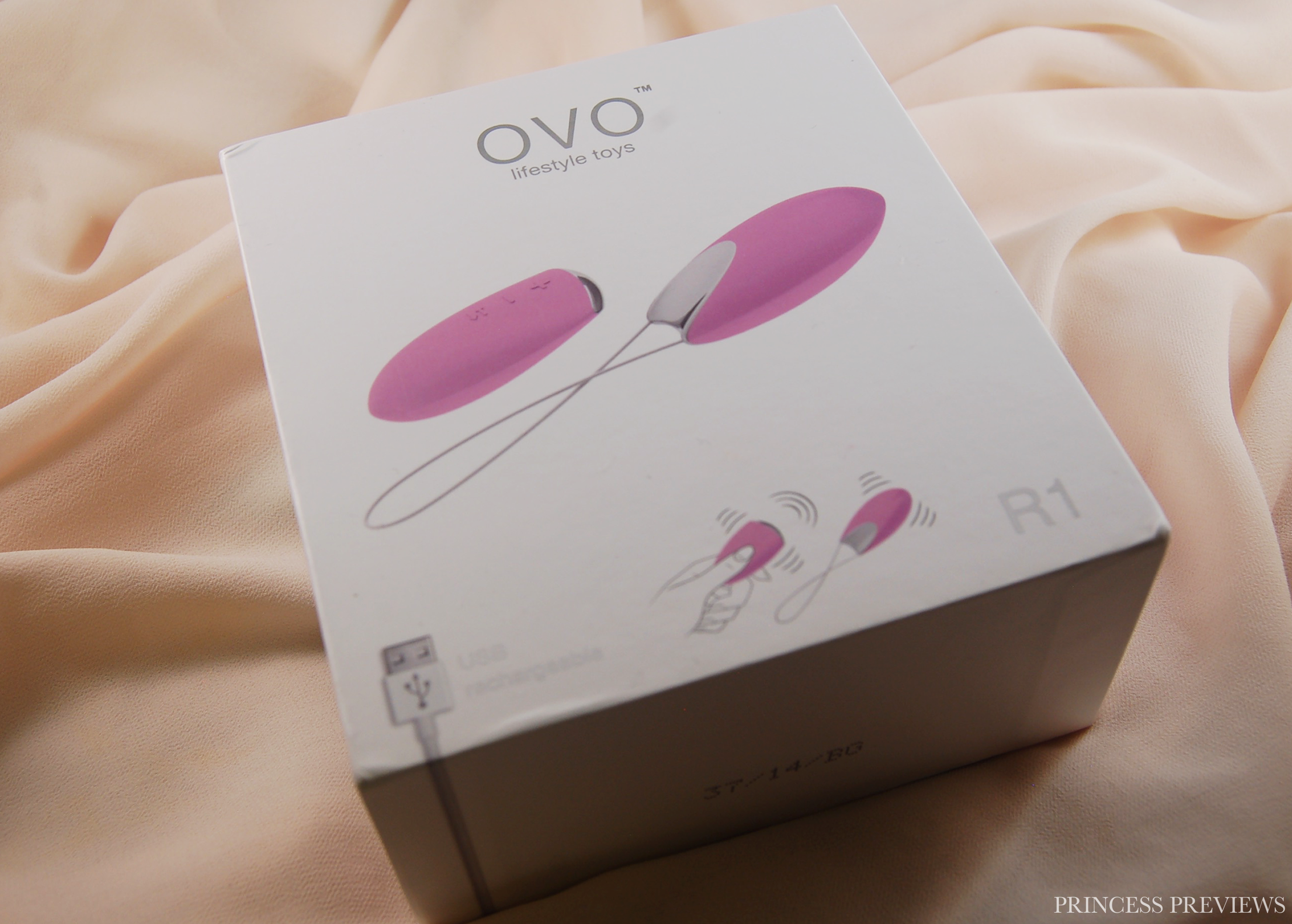 The box for the R1 follows OVO's usual minimalist yet luxury style (which, if you couldn't tell by the design of my blog, is totally my thing). It isn't anything fancy, just a simple well made white box with images of the toy on it and all the main details and features. Inside is some instructions on how to charge and control it, a OVO product catalogue, the charging cable and a 15 year warranty (wow!). One thing I love about the charging cable that is worth mentioning is that it has a label that states what brand and toy it is for! I usually have to do this for my charging cables myself so I don't mix them up with my other sex toys, so the fact that OVO thought this through and labeled it themselves is some great sex toy design!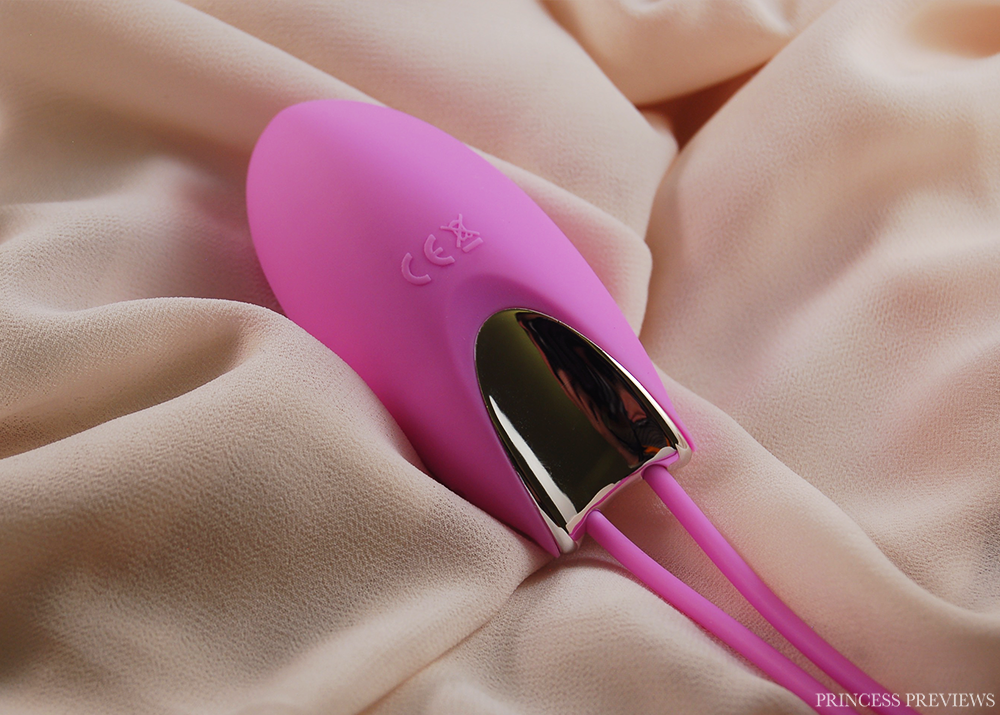 The first few times I used the R1 I was alone, so I was excited to try out its clitoral vibrations. However, I was unfortunately disappointed and met with very buzzy vibrations that did not transfer well through its silicone casing. In my hand both the bullet and remote seem to vibrate fine, so I did not originally think this would be an issue, but it soon became apparent that they did absolutely nothing for my clitoris. This is the first time I've experienced a clitoral vibrator that I got not even a hint of pleasure out of, so I was really quite surprised. I assume it's because of the buzzy vibrations mixed with the fact the vibe really only allows for broad stimulation rather than pin point. Even after comparing them to my other buzzy clit vibes like the Jimmyjane Intro 2 and Rocks Off RO-80mm bullet  I found that they were by far the weakest of them all. Because of the smooth silicone I found rubbing it against my clitoris did work for me and I was able to orgasm with it, but this was as a last resort. Using the bullet inside of me did nothing either, although I am not a fan of vaginal vibrations and have yet to find one that does do something for me, so I was expecting this. If you're into internal vibrations though then maybe this would work for you.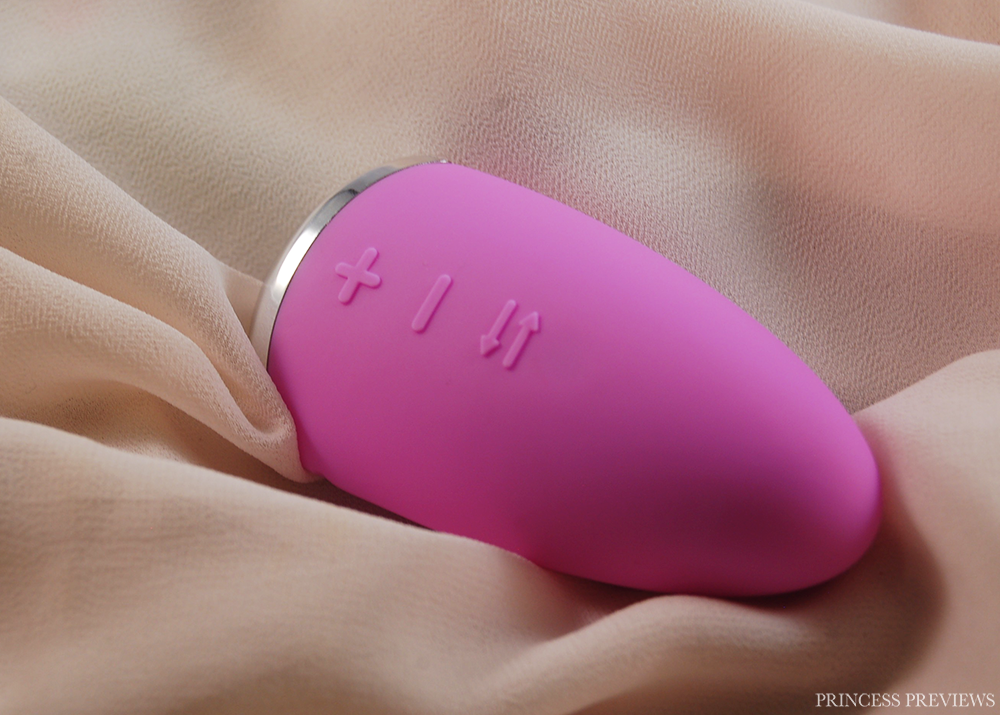 After the failure of using the vibes solo I decided to test them out with my partner. Even though the vibrations didn't work for me, I was that determined we could still have foreplay fun with using the remote controlled aspect of them, due to the anticipation I would receive when wearing the bullet from not knowing when my partner is going to turn on or change the vibrations, and the excitement he would get from having that control over me, either in the bedroom or in more public settings. The R1 is meant to be able to work up to 10 meters (30 feet) so this was pretty exciting since it meant we could be at opposite ends of the house and it would still work. Firstly we tried just using them on the couch while we watched TV, with the bullet inside my vagina and the remote being controlled by my partner whenever he wished. It soon became pretty obvious however that unless the remote was pointed directly between my legs, which isn't a very subtle way to change the vibrations, it would not work. Even if I was holding the remote I couldn't get it to work unless it was between my legs. Not only that but it was very loud, like there was 5 mobile phones all going off at once inside of my vagina. If I were to use this toy in public then it would not be very discreet at all. It is easily the loudest clit vibe I own, since even though the vibrations are weak, it is very high pitched, especially compared to some of my rumbly low pitched clit vibes such as the Tango.
To give it one more shot after this I tried using the remote control on the bullet again, just not inside my vagina. This worked far better, and we found that the remote could control the bullet no matter where I stood in the house (including through walls and doors). It even worked with me standing in the garden (with the back door locked) with the remote and my partner being in the house. Once I went past 10m it stopped working as expected, so I was super impressed that this function of the toy worked perfectly. I can't seem to comprehend why the remote works flawlessly through walls and over long distances yet can't work right next to me once inside my vagina. To make sure the first test wasn't a fluke I did try it once more, but still no dice.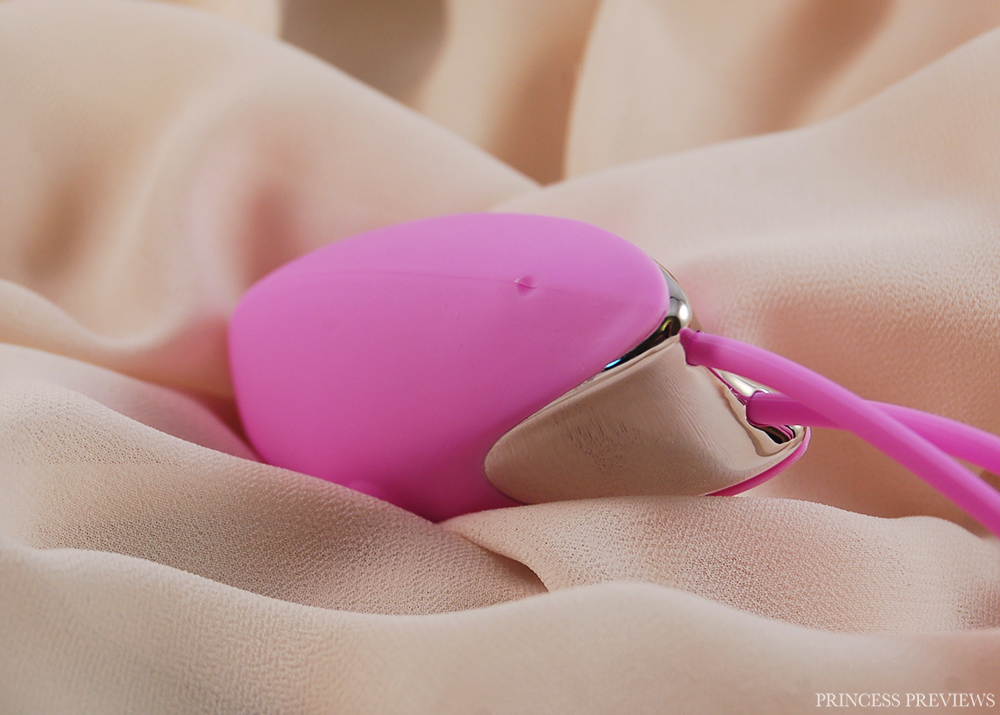 The OVO R1 is fairly simple to clean since it is waterproof. Just wipe them down with soap or some toy cleaner and warm water and then leave them to dry. Since they don't come with a storage bag after cleaning you can put them in a zip-lock bag to ensure they stay together and clean. My only concern when cleaning the R1 is the holes on the bullet where the cord meets the plastic, and where the silicone meets the plastic. Extra attention needs to be given to both of these areas to avoid bacteria being left behind. Only use water-based lubricants with these toys.
I think the idea behind the OVO R1 is great and has a lot of potential, and so it is a shame the actual product couldn't live up to the high standards that had been set. The two key features of the toy, its vibrations and remote control, were both a let down that ultimately led me to not get much use out of this toy. I wasn't expecting to enjoy the vaginal vibrations, but the fact I couldn't even find any of my beloved clit stimulation from it was deeply disappointing. While the remote control worked great around our house, once the bullet was actually inside of me as intended I could barely get it to work, plus because of how high pitched it was it meant it wasn't discreet enough for public use. Despite all this I did enjoy trying out the R1, and I think with a few tweaks to the remote and a better motor inside the bullet this toy could be really quite amazing, but for now it still has a bit of work to go.
You can buy the R1 by OVO here for $152.40 AUD / $111.09 USD
Material - 75%
Appearance - 80%
Solo - 5%
Partner - 5%
Vibrations - 10%
Noise Level - 10%
Wireless Remote - 20%
I liked the idea but I just couldn't get the toy to work for me.
I received this product in exchange for an honest and unbiased review.