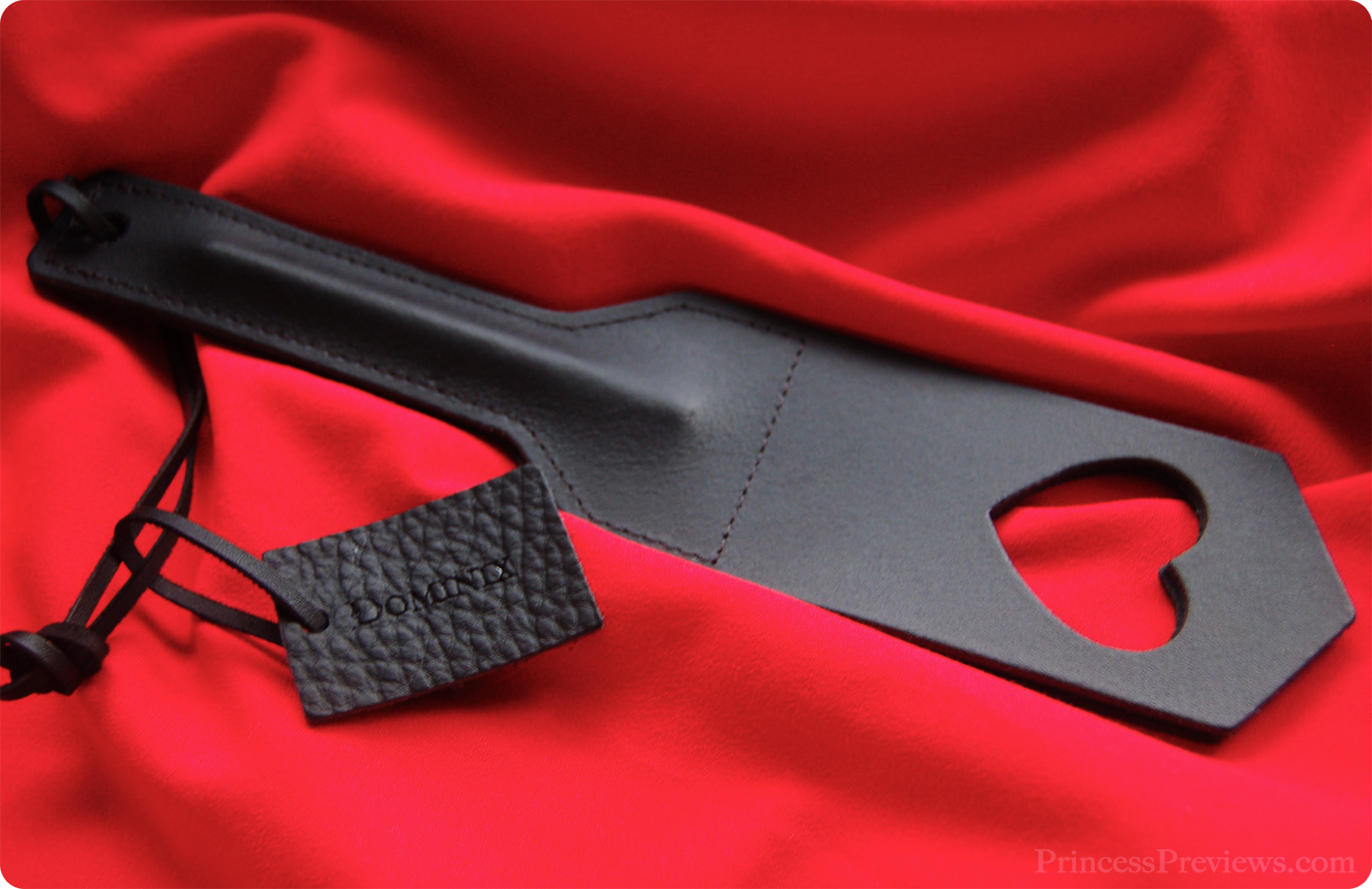 If you've seen any of my cam shows you'll know I'm never far away from my trusty companion, my Deluxe Leather Heart Slapper Paddle from Lovehoney's DOMINIX range, and that my favourite part of the show is always when I get to use it. When I first decided to start adult webcamming there were a few things I knew I needed to begin (good quality webcam, tripod ect.) and a good paddle was a top priority. Not because I really needed it for camming, but because it was a bloody good excuse to get something I'd be wanting for a long time.Usually when I buy adult products I know what I want beforehand from reading reviews, save up and eventually make the purchase. But when it came to getting a paddle I knew what I wanted, but didn't know where to find it. I was adamant to get a paddle with a love heart shaped cut out, because of cute reasons, but was surprised to find something I thought would be very common and cheap, was not. Eventually my quest led me to the DOMINIX Heart Paddle, but due to its higher than anticipated price tag I couldn't afford it at the time. So I waited and saved. I was tempted a ridiculous amount of times to just buy a cheaper paddle without a heart shape. But, I didn't, eventually I got the Heart Paddle, and I am so glad I waited and saved. It was completely worth the wait, and I'm 100% satisfied.
DOMINIX is Lovehoney's range of luxury bondage gear and this is my first product from this line (or from any proper bondage brand). The Paddle itself only comes in black (at first I was sad, I wanted pink, but I now recognise that black makes for a much more versatile bondage product), and is 7 cm / 2.75 inches wide and 15 cm / 6 inches long in spanking surface, with a 12.7 cm / 5 inch rigid handle. It has a long leather wrist loop which can easily be removed but is perfect if you like to hang up your bondage products. Personally I love wrapping my wrist in it to tighten my grip. It also has a DOMINIX tag which is also made of leather and has its logo imprinted on it. This is on a second leather strap, so you can take it off if you don't wish for a branded product, but I've kept mine on so far. It is made of genuine matte leather (and has that great leather smell), and overall is 31 cm / 12.25 inches long. It is split, meaning there are two sides to the paddle's spanking surface, each with its own heart cut out, which creates a great sound 'slapping' sound when in use.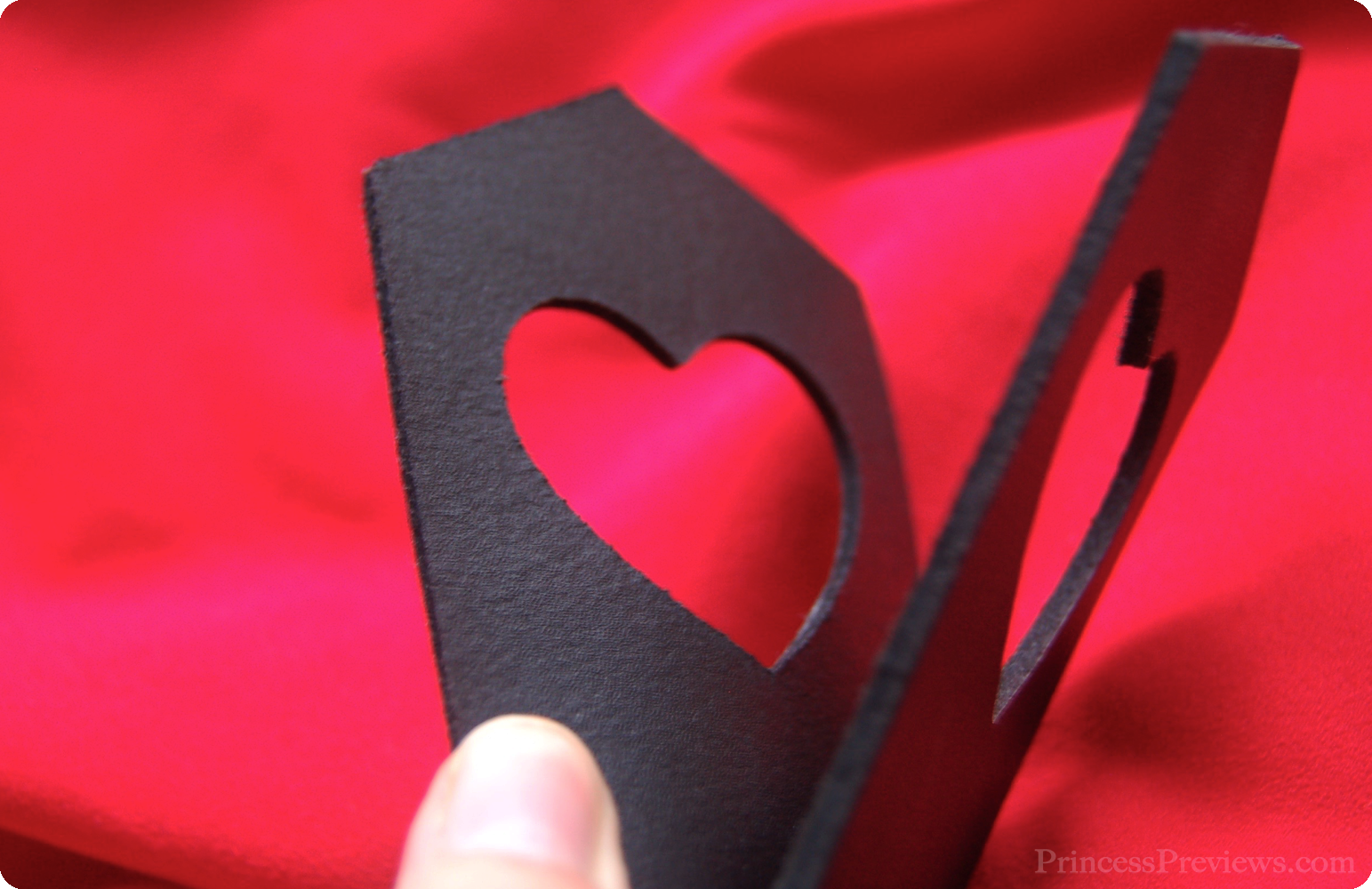 I ordered the Paddle from Lovehoney Australia on the 8th of August and received it on the 17th of August, a little longer than I expected from an Australian website. On its packaging it was listed as a novelty item and the sender was listed as 'LH Trading', nice and discreet which is just how I like it. The packaging of the paddle itself was straight to the point, in regards to the fact that there was none, just a plastic bag to protect it. I didn't really expect much since it is just a paddle, but since it is coming from the DOMINIX 'luxury' range, packaging should probably be included to maintain this feel.
I find the handle mostly comfortable. There is a type of rod under the leather which is what keeps the handle firm and gives you something to hold onto. It is a good size for my hand as well, and feels very natural when I'm holding it. The split leather really does create an amazing slap sound, and with patience and practice I am able to make very visible and adorable heart shaped marks on my butt, what more could a girl want! I find it is able to create some powerful hits that cause quite a stingy sensation, but it can also be used quite softy while still creating a loud noise, which is perfect if you or your partner plan on working your way up with this if you are using it as a beginners toy.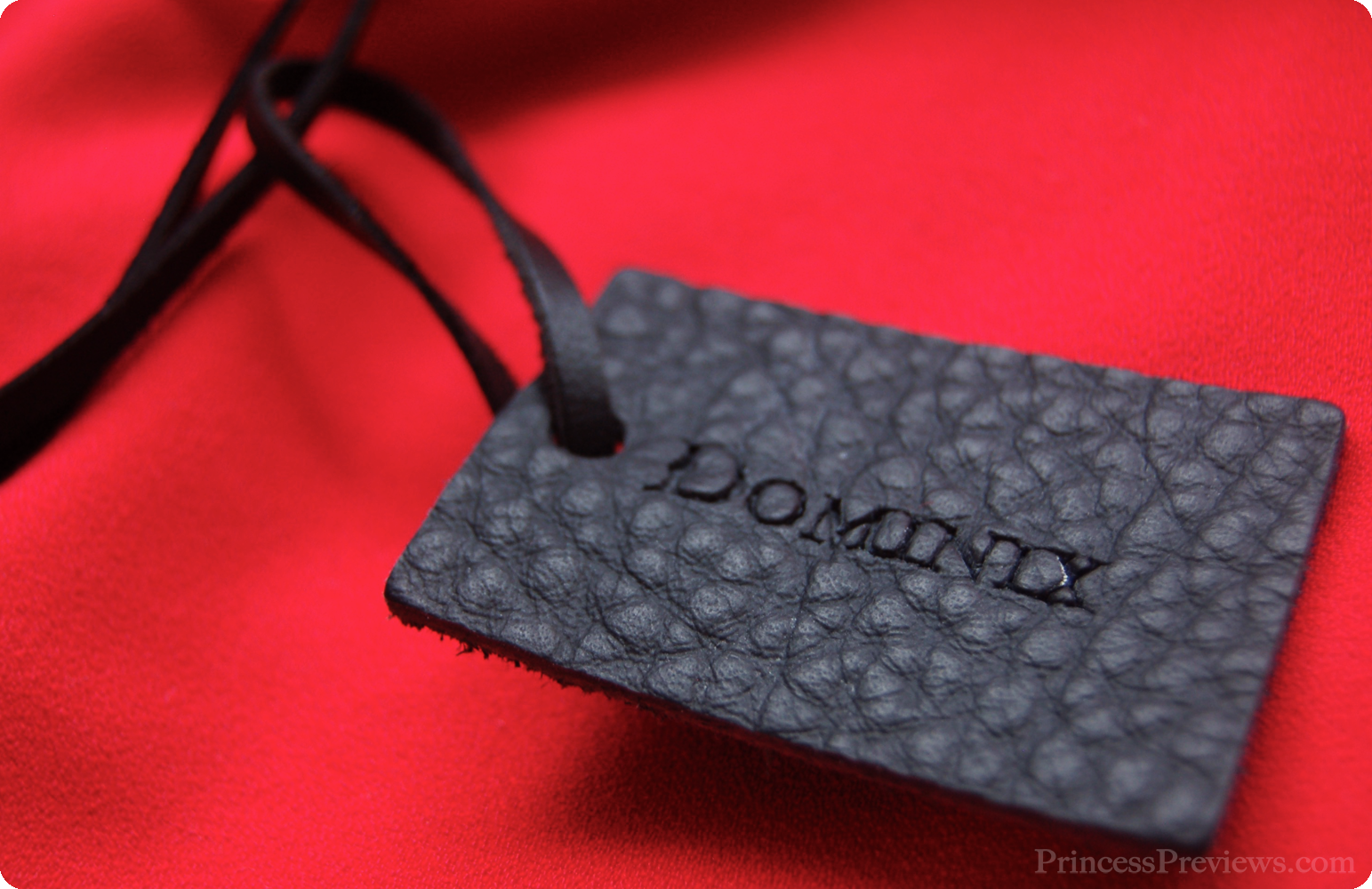 Overall, I love this Paddle and it is always one of the top things in my toy drawer. It is my first piece of spanking equipment, so I don't feel completely qualified to recommend this as I don't know what else is out there, but I can tell you that unless something else really catches my eye, I am completely satisfied with this one and can't see myself ever needing to buy another! The higher price tag was most certainly worth it in the end and I've been having fun with it ever since.
You can buy the DOMINIX Deluxe Leather Heart Slapper Paddle from Lovehoney right now for just $34.95 AUD / $24.99 USD!
Affiliate links have been used in this post.