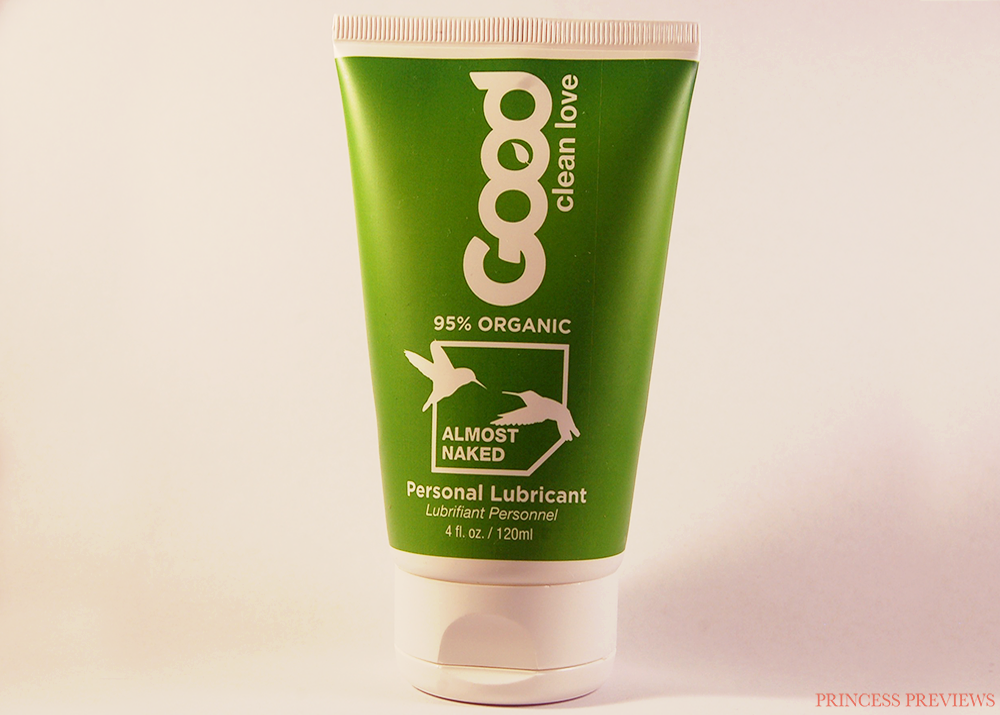 Last year when I was still finding my feet as a blogger I was eager to track down different brands of lubrication to use personally and review on the blog since lube is something I have always found myself quite sensitive to. While I adore my Sliquid Sea, Sassy and Satin I found it hard to believe that there is only a single brand of lubricant that works for my body. Around then Good Clean Love came out with their Almost Naked Organic Lubricant and I completely fell in love with the idea of it. Rather than the usual runny consistency I was use to from my Sliquid products, Almost Naked was described as a more gel-like lubricant, plus it was meant to have a subtle vanilla scent which I thought sounded great. So, as a 20th birthday present to myself I bought some in August last year. Funnily enough though I have just finished celebrating my 21st birthday and yet have only just started using it consistently enough to start writing up this review. While I have always thought it is a great lubricant (and it does indeed work with my body), I was put off early on by something I was originally looking forward to, its smell, which was just a bit too much for me. But, recently while reviewing the Satisfyer Pro 2 I have reconnected with my Good Clean Love Almost Naked lubricant, and thus it has been brought back onto my night stand where it belongs.
Almost Naked is Good Clean Love's primary lubricant and I was first drawn to them by their mission in creating body safe and organic products for intimate use. All of their products use natural ingredients where possible and are cruelty free, and they even use recycled materials for their packaging. The ingredients for all of their products are listed on their website, which makes checking if they are lubes that would work for you quick and easy. Almost Naked is a water-based lubricant that is made primarily of aloe and agar and is aimed towards vaginal use due to its pH levels. It is 95% organic, vegan, and contains no petrochemicals, parabens or glycerin. Almost Naked is edible and has a vanilla scent and a sweet taste to it. It comes in 45ml or 120ml tubes (I have 120ml), although they also sell 5ml samples on their website which I would recommend if you have a picky vagina.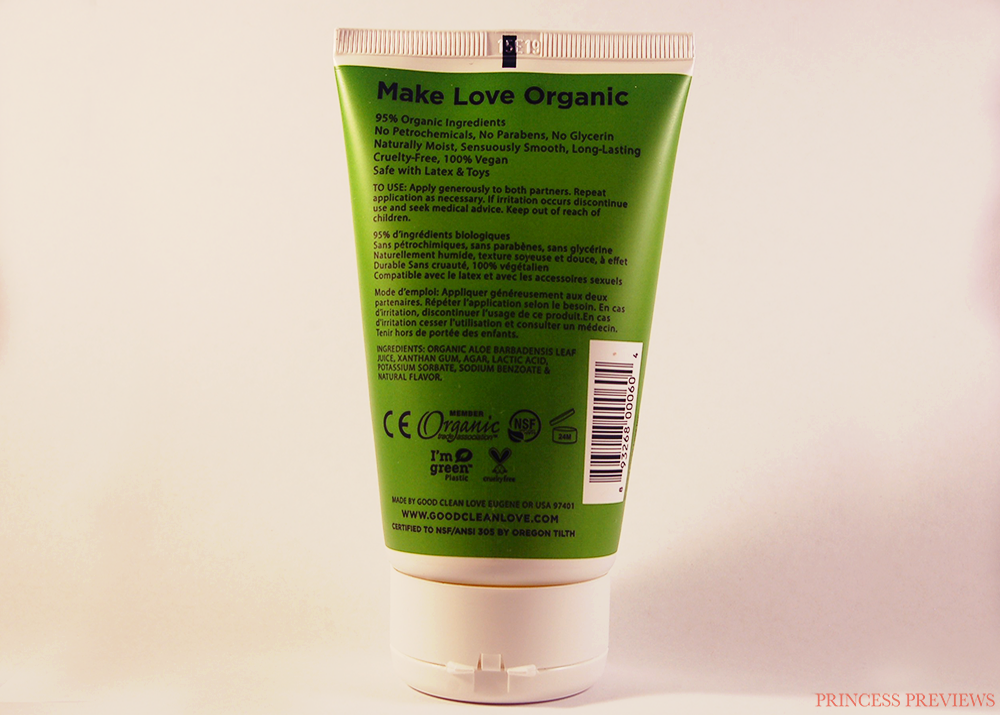 I have mixed emotions about the packaging of this lubricant. On the one hand I really love it, I think it looks stylish and discreet. I adore the colour and the feel of the material used for it, and personally I prefer how it looks over the Sliquid packaging. Unfortunately, and this may sound like I'm just being picky but I find it a huge negative, the cap is very hard to open. I thought maybe it would be just for the first few times and then it would loosen up a bit, but nope, it just hates me. It is the sort of thing where if I am busy masturbating or having sex I actually have to stop and put my full concentration on just trying to open the damn thing. A good example of this would be this video I made while writing this which features me trying to open the bottle one handed so I could film it and then spilling a bunch into the lid due to the force I had to use trying to get it open, not exactly what you want when you're in the mood, and eventually it meant just grabbing Sliquid instead.
As I mentioned earlier, Almost Naked has a vanilla scent that while I thought sounded cool and it does smell quite nice, when it actually meant my vulva smelling like vanilla all the time, I wasn't so keen. I'm a big vanilla lover and I use my Vanilla Cupcake Yankee Candle in my house almost every day. So I was pretty excited when I heard about a vanilla scented lubricant but unfortunately I just don't think scented lubricants are for me. Maybe I just have a sensitive nose, but I find the scent quite overpowering while I am using the lubricant and smelling sickly sweet vanilla while I try to get off isn't a big turn on. Plus, it would leave my hands and vulva smelling like vanilla for the rest of the day unless I gave them a big wash, which I also found really frustrating. Sadly this combined with my lid opening difficulties is what led me to stop using the lubricant when I first got it last year.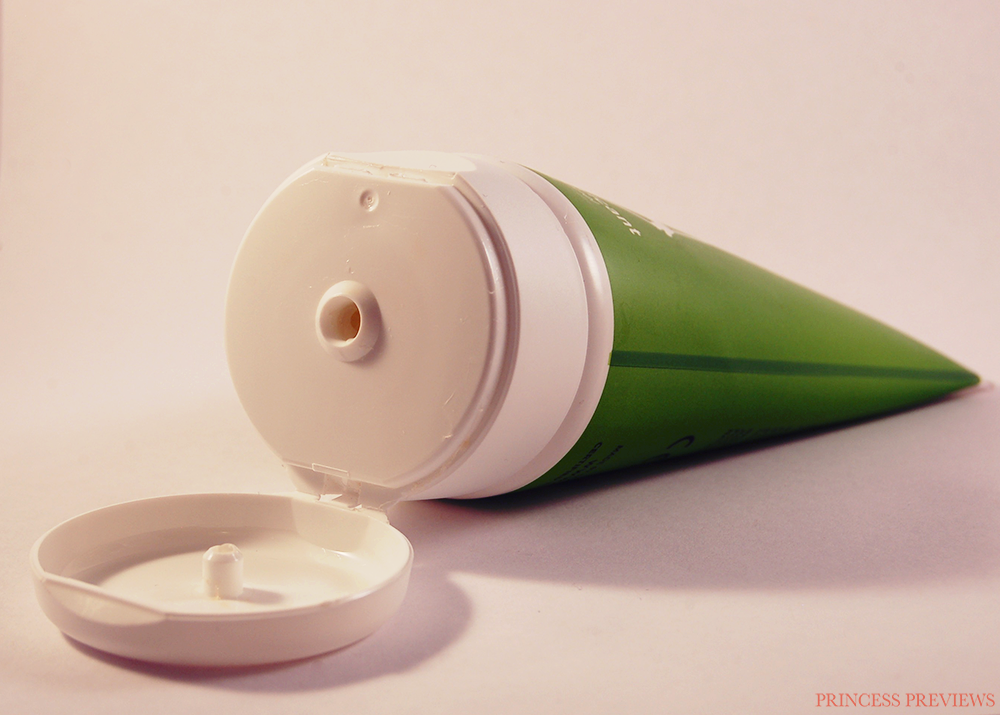 The actual lubricant of Good Clean Love I looovveee. My Sliquid lubes all have a runny and more water-like consistency, meaning when I apply them to dildos or myself they generally drip and run which can result in ending up in a lube puddle if I am not careful (see their comparison pictures here). Almost Naked however is more like a gel, meaning it comes out a bit more blob-like and doesn't run at all. I love this aspect of the lubricant so much that I actually use to dream about it before I got it. A little goes a long way too, so just apply a blob either to the head of a toy or directly to yourself for long lasting and natural feeling lubrication. On the note of natural feeling, it is one of the things Good Clean Love boasts the most about their lube, and I would completely agree that it is the most natural feeling of any lubricant I own, plus it leaves no residual gross feeling once dried. If it wasn't for the smell I could easily forget I had even applied lube because it really just mixes well with my own natural lubrication and enhances it rather than other lubes which just take over and feel artificial.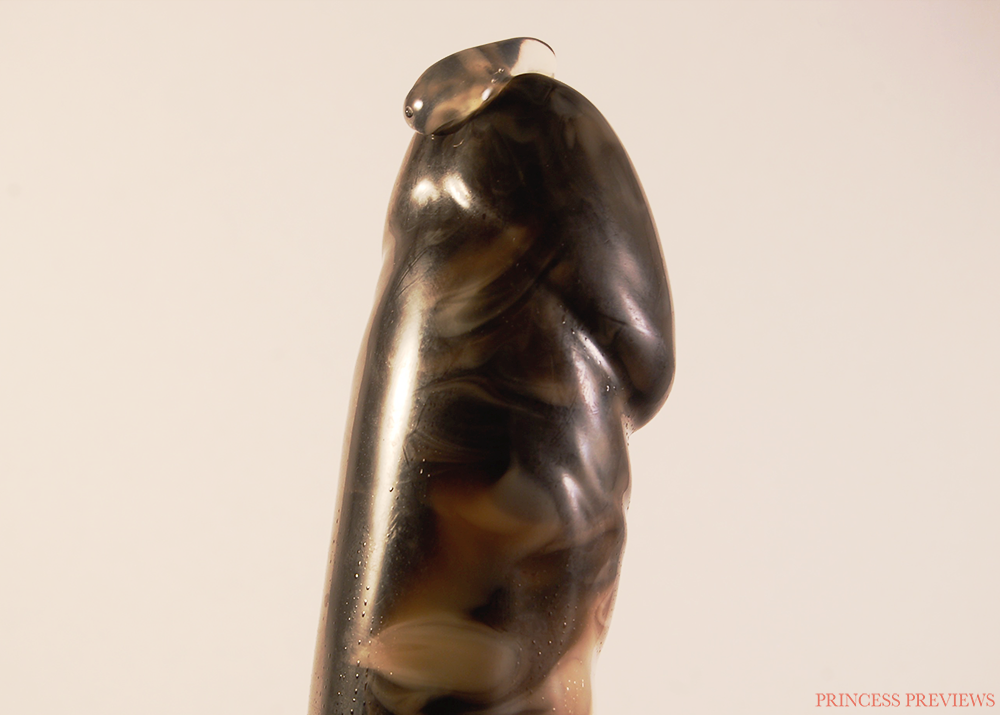 Despite how much I loved the lube itself my Good Clean Love ended up hidden away at the bottom of my toy box due to its negatives. That was until this month when I received the Satisfyer Pro 2 for reviewing and soon found that the two were a match made in heaven. When I first got the Satisfyer I immediately thought of using Almost Naked over Sliquid for it. Since the Satisfyer is an oral sex clitoral stimulator, I only needed a drop of lubrication to help the application of the Satisfyer's head which gets placed directly over the clitoris, so my usual runny lubricants didn't fit the quota. I grabbed Almost Naked and instantly it worked like a charm, letting me apply it directly to my clitoris without it going everywhere. Plus, since I'm only using a small amount I've found the vanilla smell isn't as strong as it was previously when I was using it on my dildos and I don't get it all over my hands. Of course the cap is still an issue, but it is well worth the effort now.
I'm so thankful to the Satisfyer for reuniting me with Good Clean Love's Almost Naked. I've always known it was a great lube, but before it just wasn't for me, and to review it meant going out of my way to use it. But now, paired with my Satisfyer I'm using it even more than my Sliquid lubes! I have also noticed that Almost Naked has a new packaging design on their website, so there is a chance that the lid and smell issue has even been fixed now (mine is a year old after all) so I wouldn't let these issues put you off buying it. All in all I would definitely recommend this lubricant to anyone who asks.
You can buy Good Clean Love Almost Naked Lubricant 120ml for just $27.44 AUD / $20 USD from Unbound plus get 30% OFF when you use my code 'GRACE30'!
Affiliate links have been used in this post.